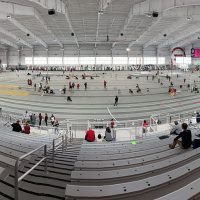 Forecast of the Sports Flooring Market
The sports flooring market is expected to see exponential growth in upcoming years. Major trends in market business strategies continue to emerge. The current industry situation brims with promise, as key players continue to expand offerings and improve product performance.
According to a Global Sports Flooring Market Research report, in 2019 the global sports flooring market was valued at US $2024.1 million. By the end of 2026, that valuation is expected to soar to US $2460 million. The expanding market size will continue to balloon at an estimated CAGR of 4.6 percent during the years between 2021 and 2026.
Market dynamics are known to fluctuate. However, comprehensive data from recent market reports shed light on market drivers, emerging trends, opportunities for growth as well as restrains. Changes to any one of these important factors can alter the market dynamics of the sports flooring industry.
Furthermore, recent technological advancements and the latest inventions continue to strongly influence the sports flooring market. Product type and classification are equally influential to the overall forecast. Key industry players who make sound contributions can swiftly change the market's course.
How is sports flooring defined?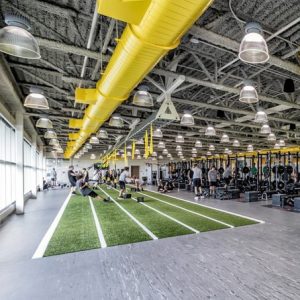 Sports flooring is a durable type of flooring on which a range of athletic activities can be performed. Athletes may run, walk, or jump on sports flooring that is designed to be safe for various types of physical activities. Plus, a versatile sports floor is easy to maintain.
Sports flooring is primarily found in sports arenas, as well as school halls and gyms, fitness facilities, and dance centers. For example, US educational institutions, from elementary school through high school and university, are fitted with versatile sports flooring for athletes of all levels.
What is the forecast for various types of sports flooring?
PVC sports flooring is a universal type of flooring that is chiefly installed in sports facilities; the PVC flooring captured 48.77 percent of the global consumption of sports flooring in 2019. Other types of sports flooring include wood, rubber, polyurethane and engineered floors.
As technology and material science advance, sports flooring is shifting in the direction of engineered timber and an assortment of synthetic surfaces. In years prior, the obvious choice for sports flooring was solid timber. Upon laying the sports flooring, numerous considerations should be made.
Shock absorption is a critical factor in safe sports flooring. Vertical deformation, which is the average distance the floor deforms upon impact, is another important element. Ball rebound, or the measure of how much a ball bounces off the surface, is essential. Slip resistance is necessary, too.
Outdoor product type segments are slated to reach a value of US $485 million by 2026. Commercial end use segments are expected to hit US $1850 million by the end of 2026; this segment is projected to gain market share by 2026.
Key market players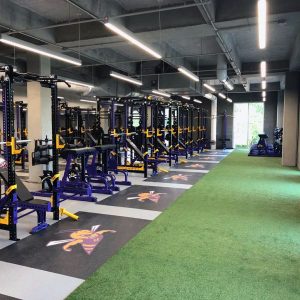 North America is the most attractive market, making up 30.15 percent of global sales volume. Revenue is expected to be dominated by the North American market through 2026. APAC is slightly ahead in terms of global consumption. In 2019, APAC accounted for 33.09 percent of global sales volume.
Several companies in the sports flooring industry are invested in expanding the market. Sales channels for these companies include mass merchandiser, direct sales, value added reseller, and independent sports outlet. A large number of companies will remain active through 2026.
Competition is fierce between sports flooring industry giants, Kiefer USA among them. The profitability and market share of these competitors rely heavily on brand value, scale of operations and the readiness to adjust to volatile market dynamics. Needless to say, the degree of competition is high.
What dynamics influence the sports flooring market?
Indoor sports activities are on the rise in the US as the public becomes increasingly aware of the link between physical activity and health. As a result of the boom in indoor sports, private sports clubs are investing more in indoors sports complexes — and driving the demand for sports flooring.
Over the past few years, indoor sports activities in the US have risen significantly. Individuals are increasingly pursuing activities, like martial arts, boxing, table tennis, volleyball, badminton, basketball, and gymnastics. Consequently, the demand for indoor sports flooring has seen an uptick.
The health and fitness industry in the US has expanded by three to four percent over the last decade. More people are spending on activities, like gym, Zumba, yoga, and dance. As the trend in exercise continues, the sports flooring market in the US will also steadily grow.
Kiefer USA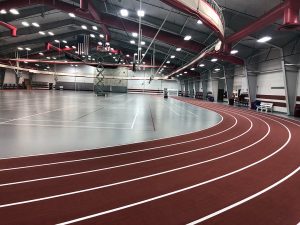 Kiefer USA is one of the contributing key players operating successfully within the sports flooring market. Our premium gym floors are highly sought after and installed in universities, high schools, and elementary schools; health clubs and commercial facilities also choose our surface solutions.
The sports flooring options we offer are diverse. Our satisfied customers have installed our floors in gyms, weight rooms, dance centers and ice arenas. Locker rooms, health clubs, municipal centers, and healthcare facilities also feature high-quality flooring from Kiefer USA.
As a leader in sports flooring, Kiefer USA products are built to last. Our floors stand up to daily use and can be customized to fit the individual layouts of various facilities. Every floor we install meets or exceeds the industry standards for durability, safety, performance, and aesthetics.
We offer recyclable materials, like maple wood, for gym flooring. Plus, our indoor courts can be designed with a wide range of graphics and colors. If you seek artificial turf surfaces, look no further than our artificial turf fields, featuring newly engineered fibers, infill, and backing.
Whether your facility requires indoor or outdoor sports flooring, Kiefer USA offers the most durable options. Our sales representatives are available throughout the nation and will assist you in choosing the right sports flooring for your facility. Call us for a quality sports flooring upgrade.