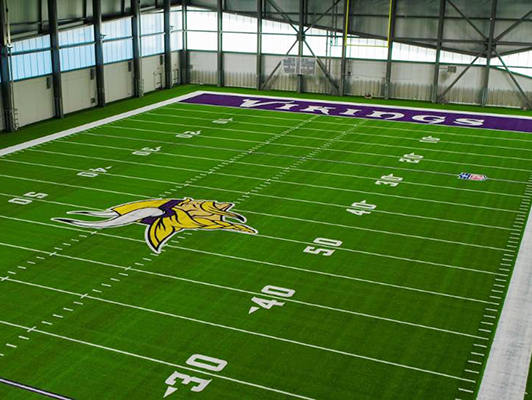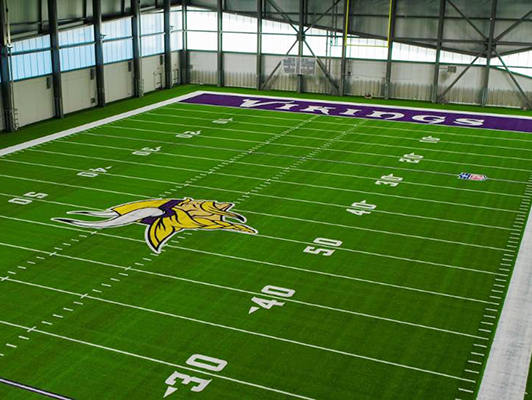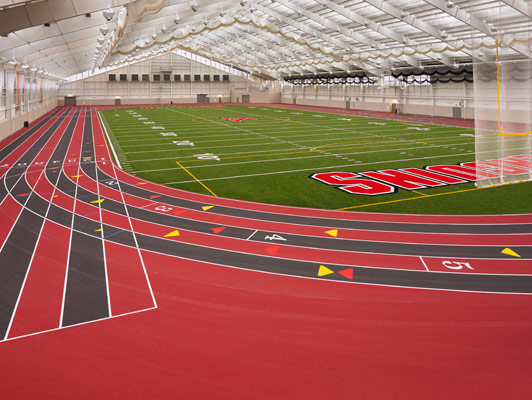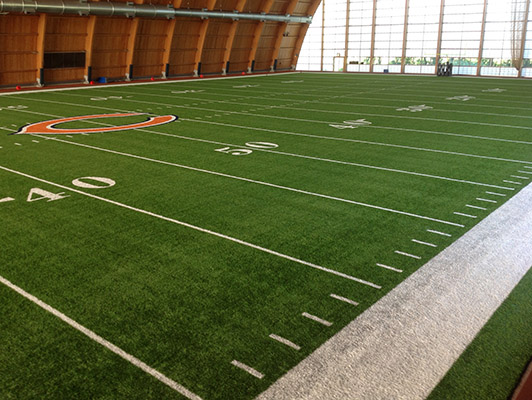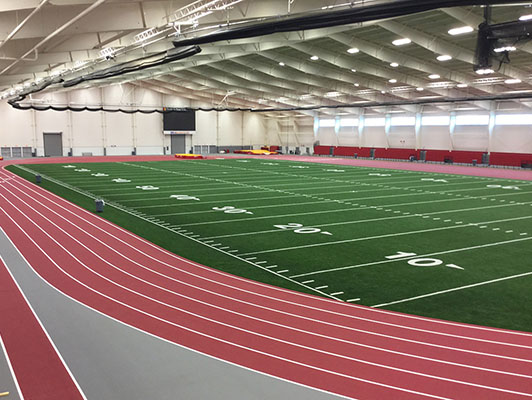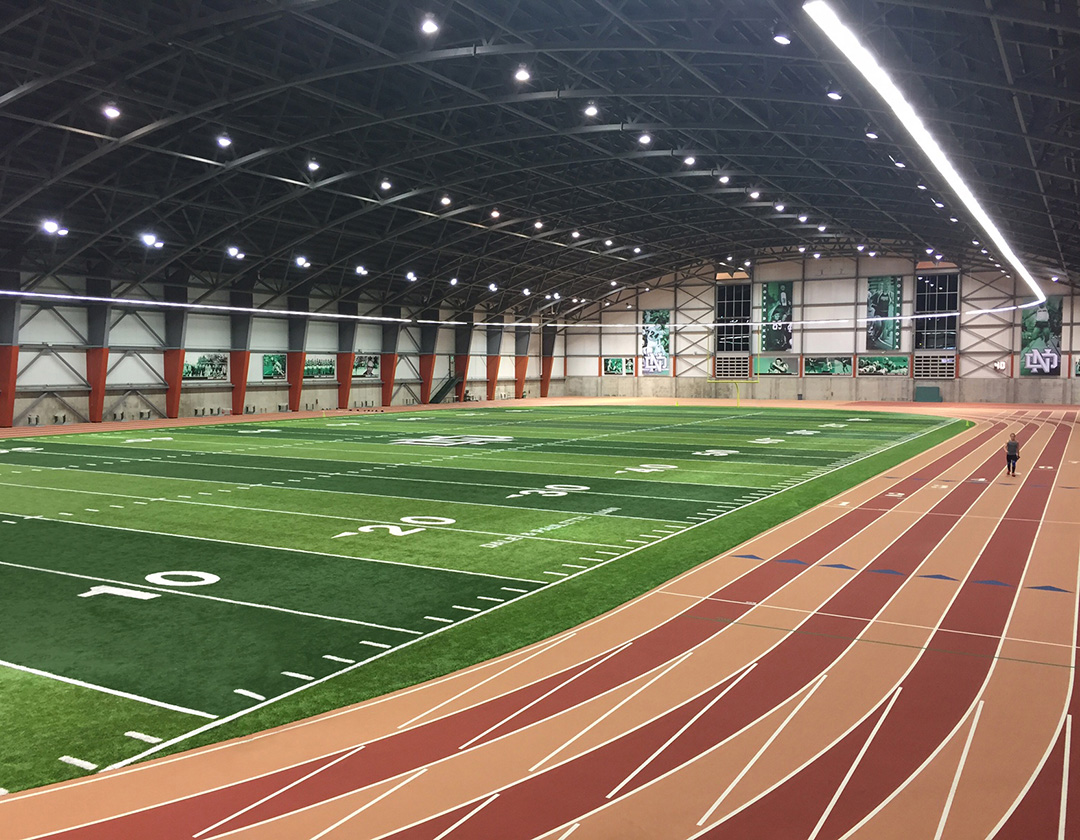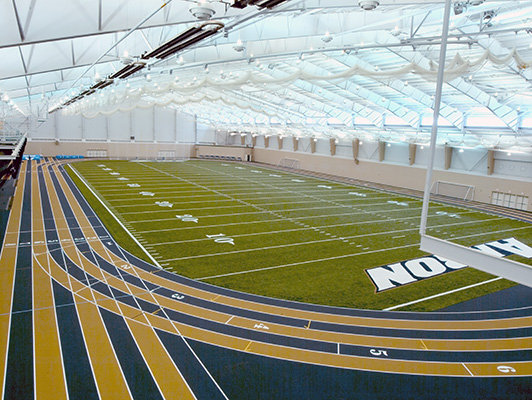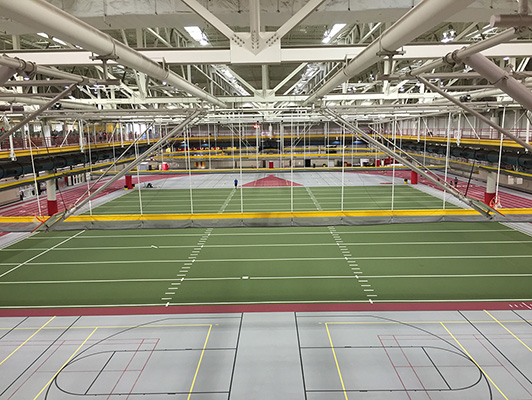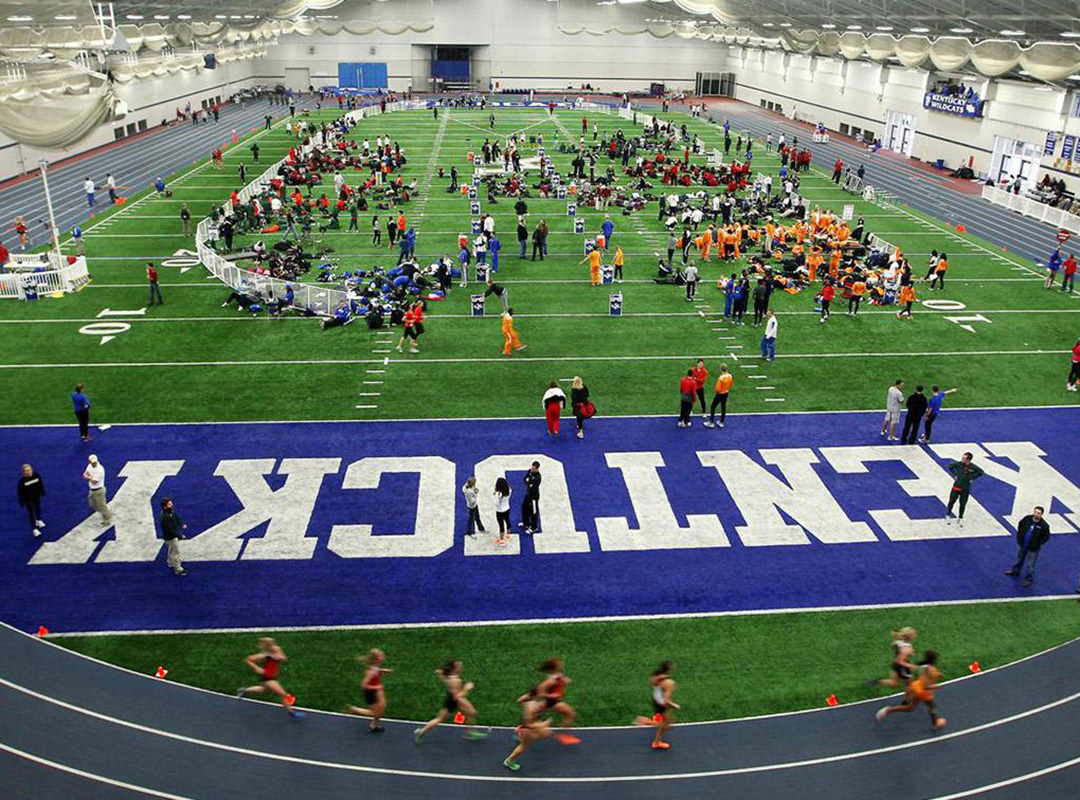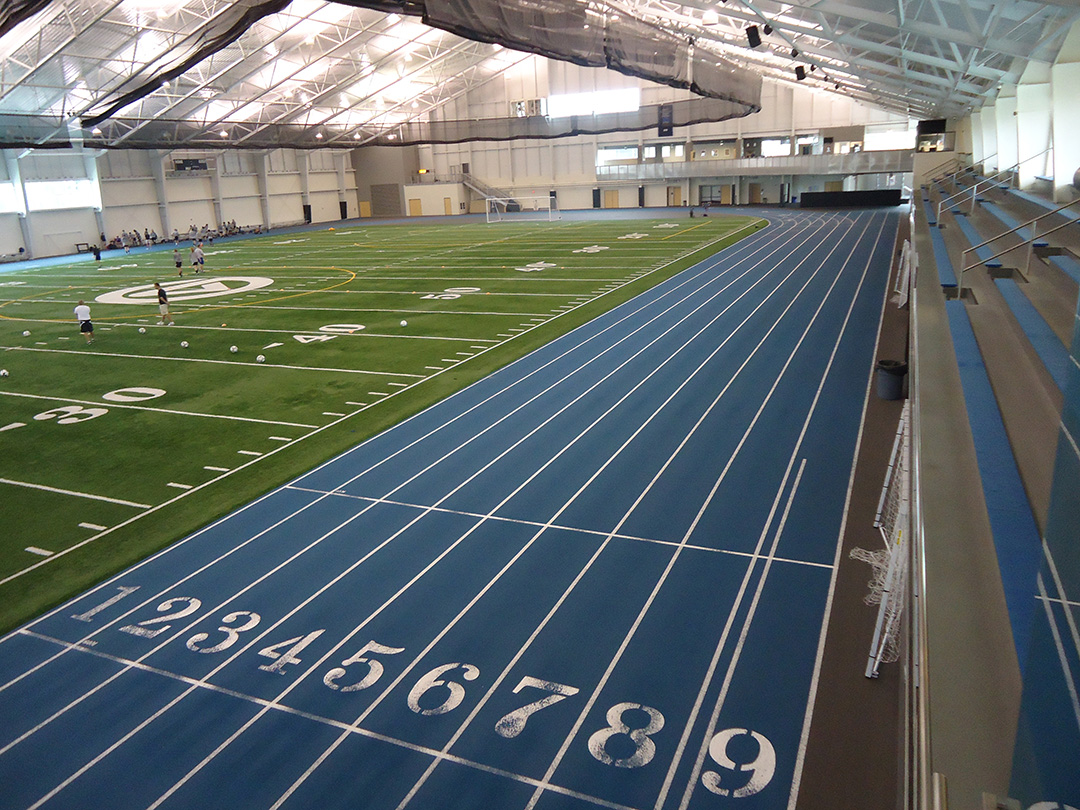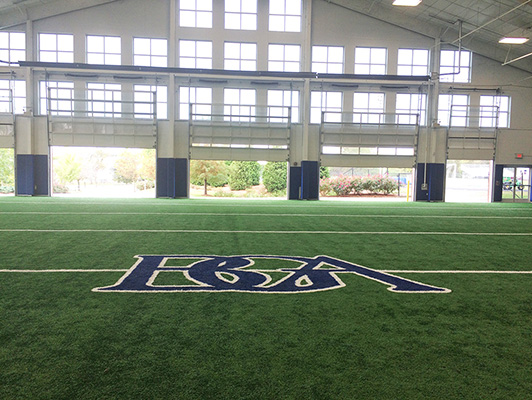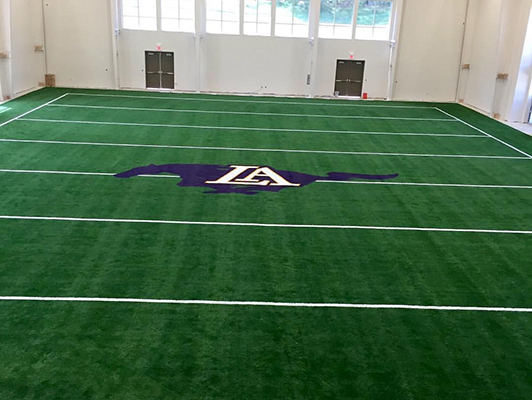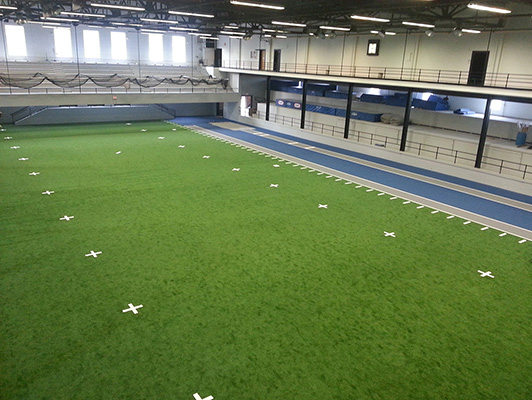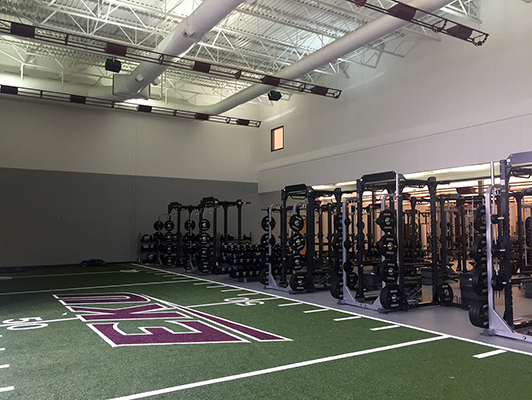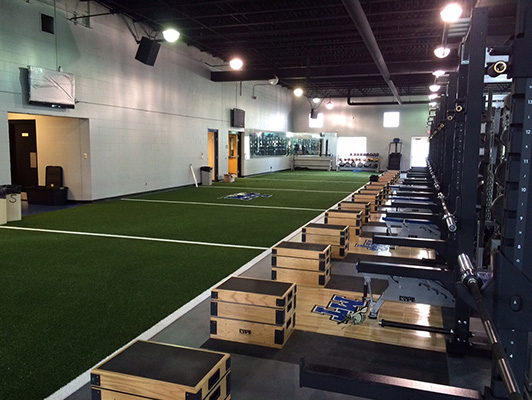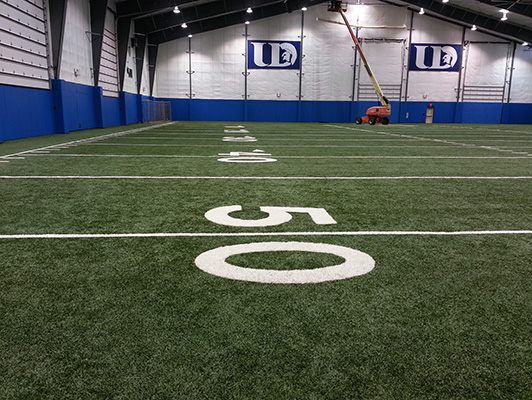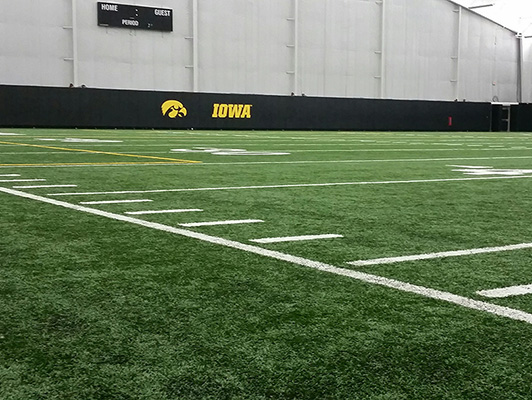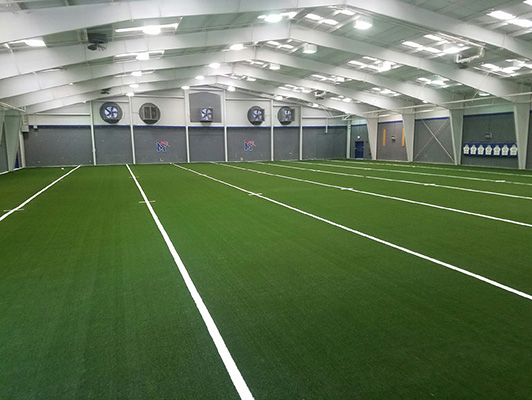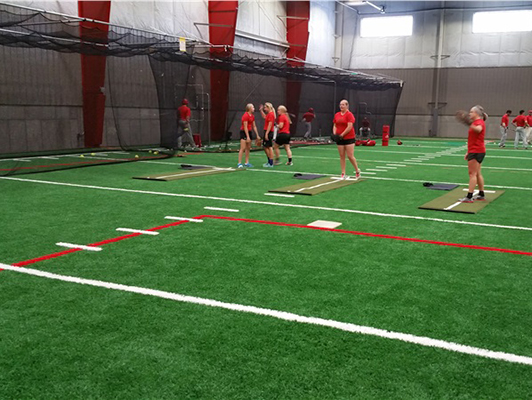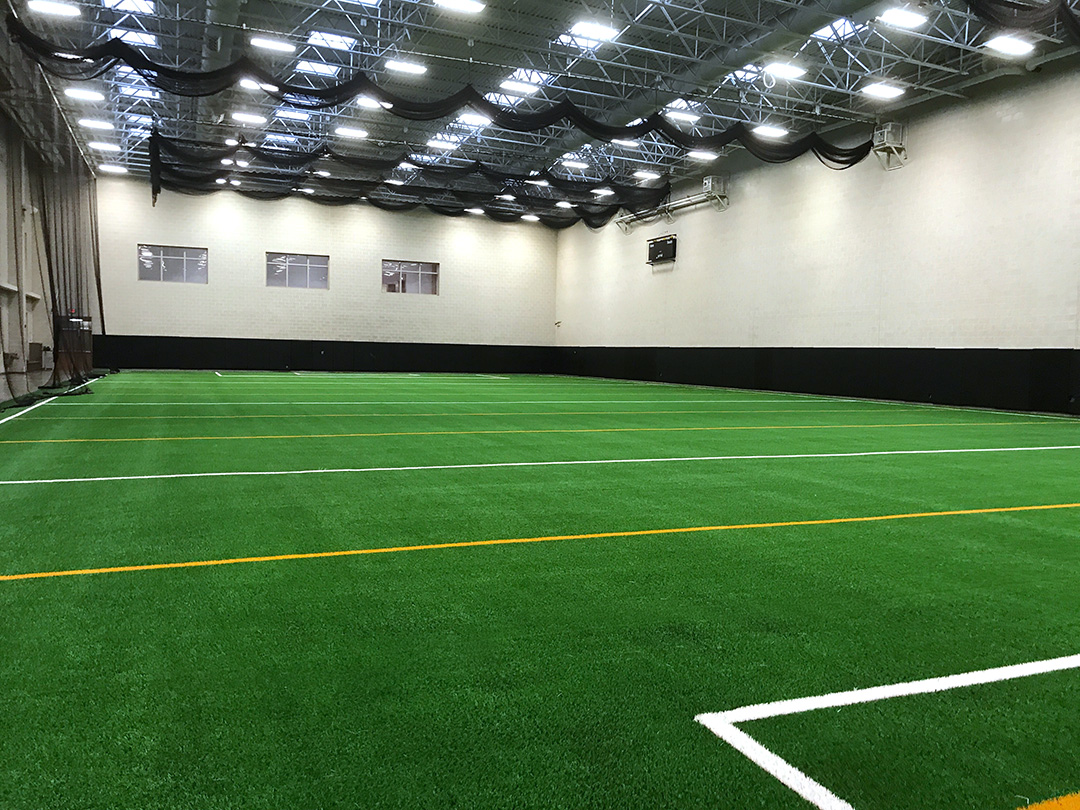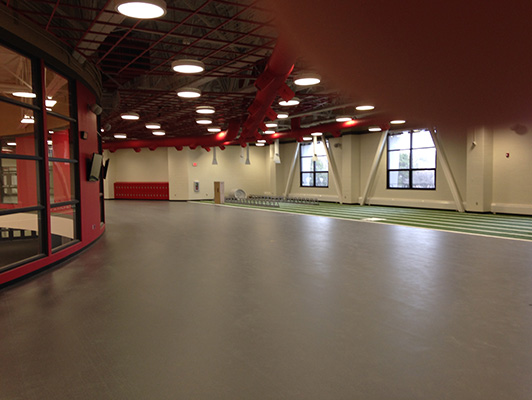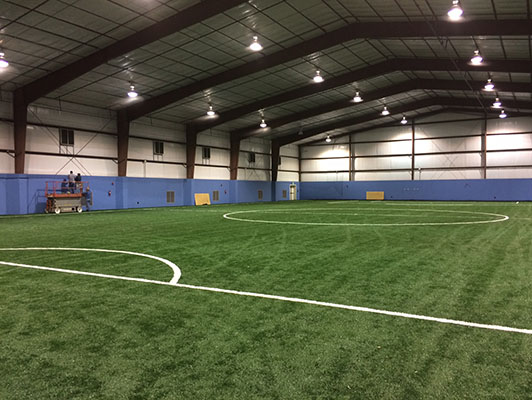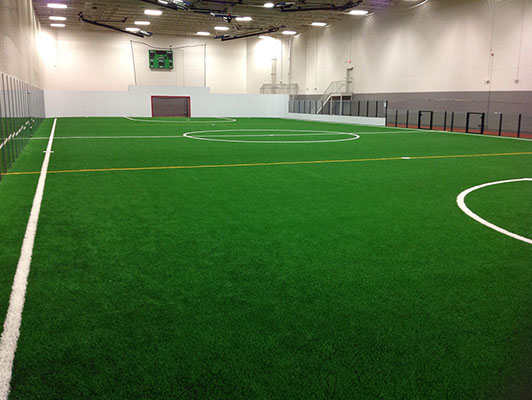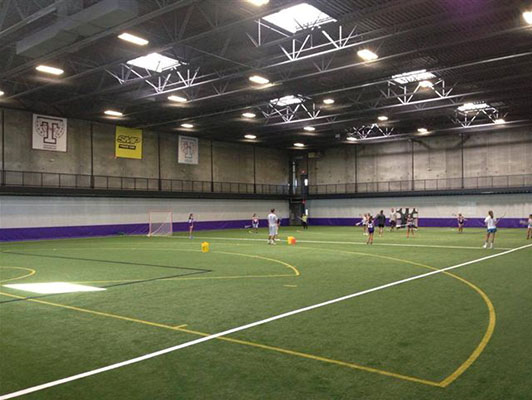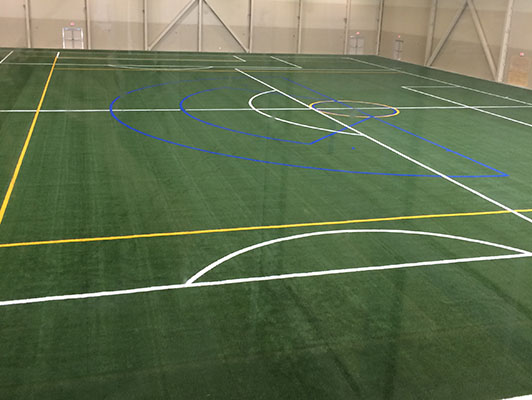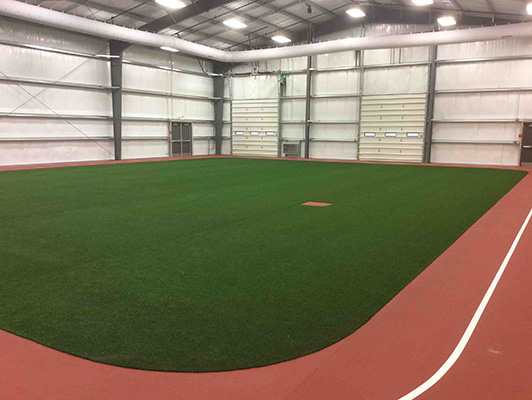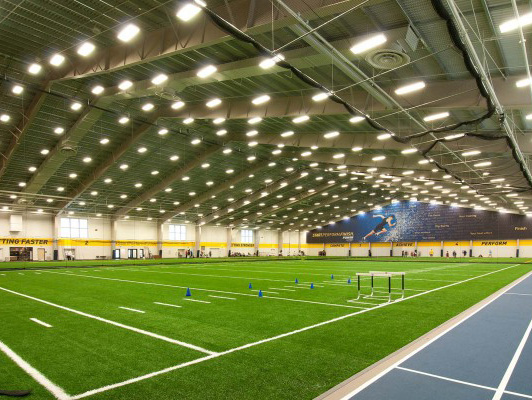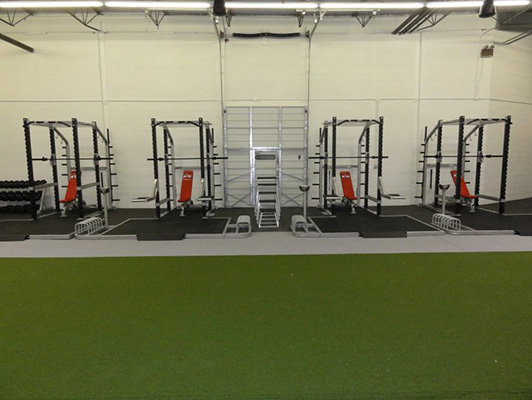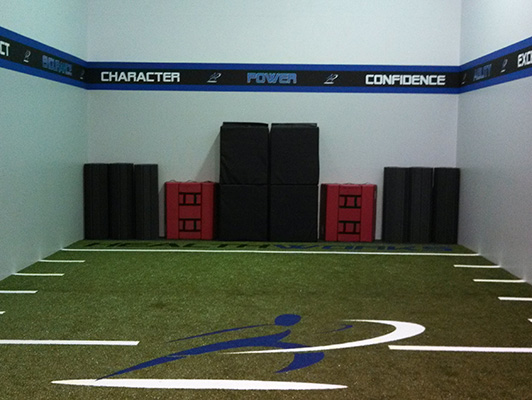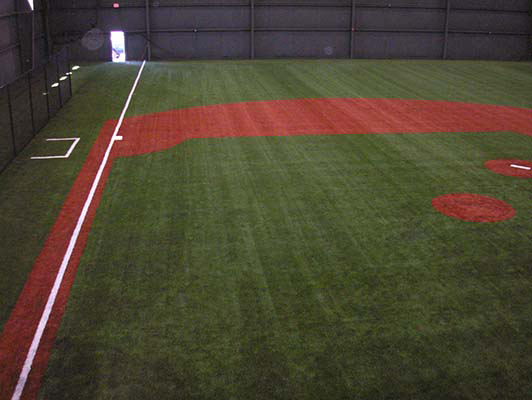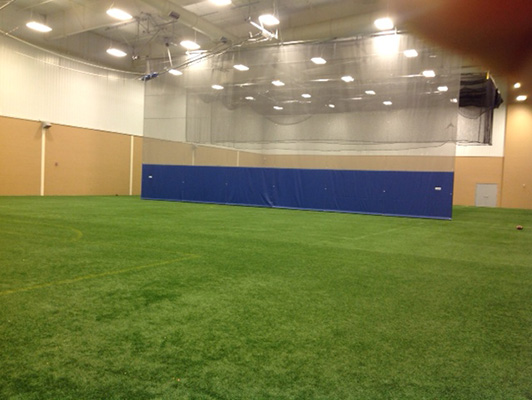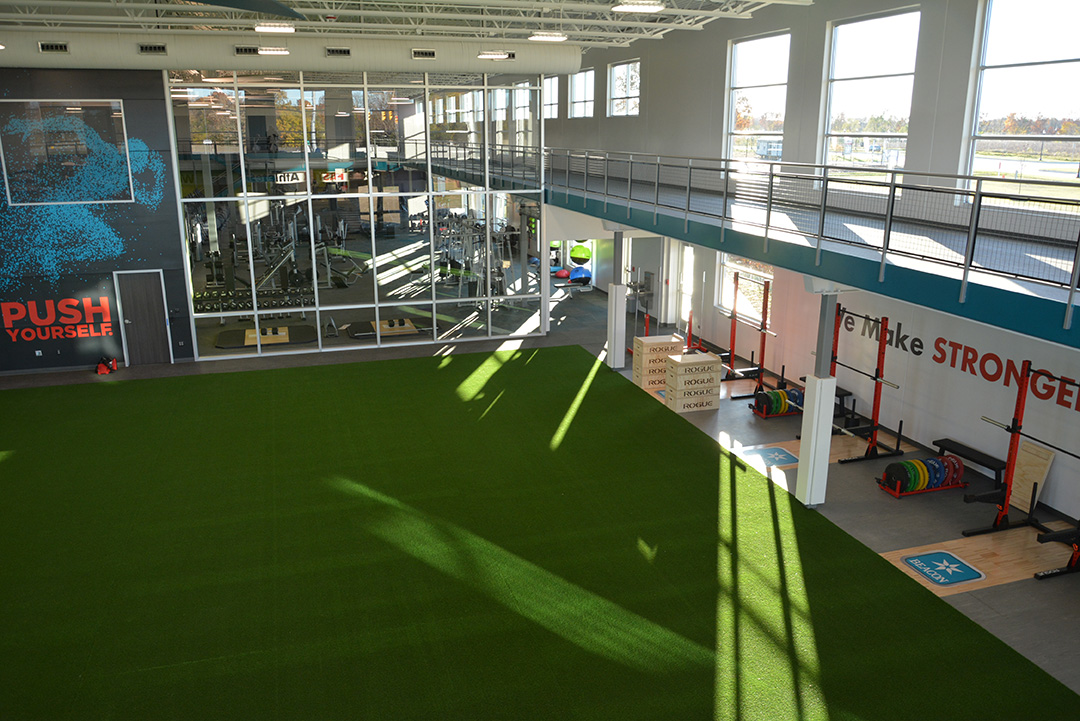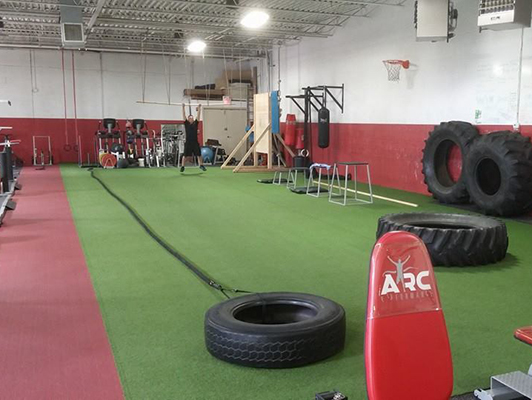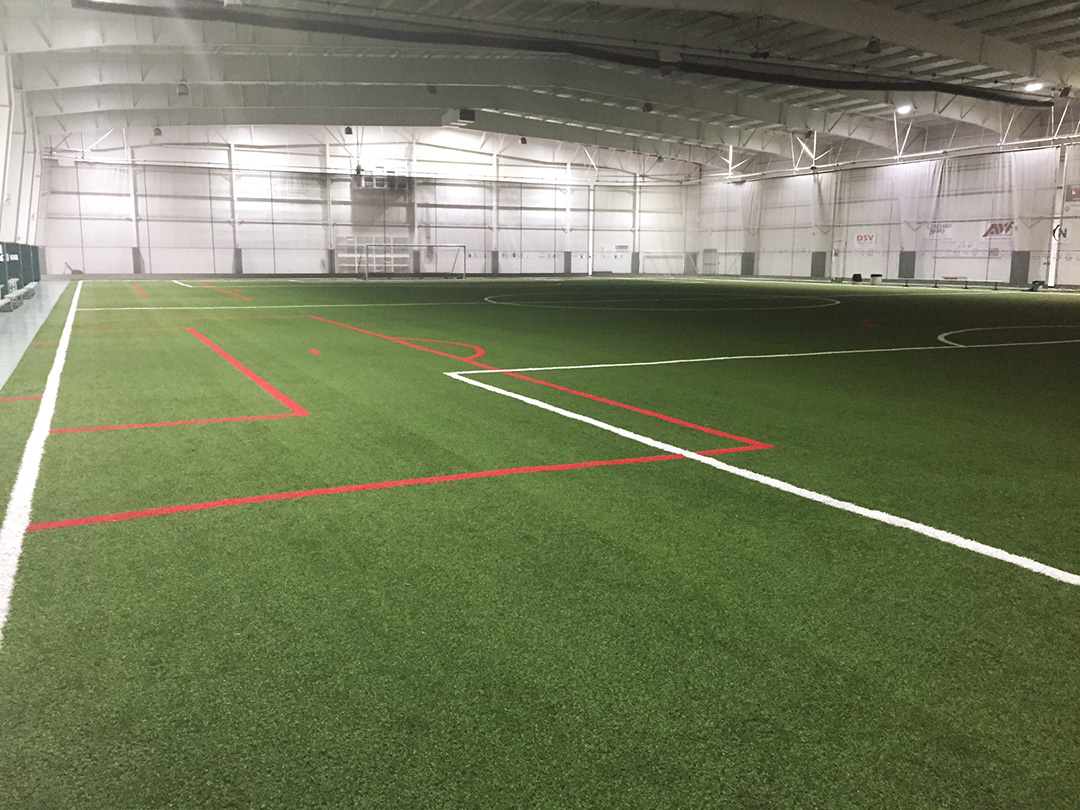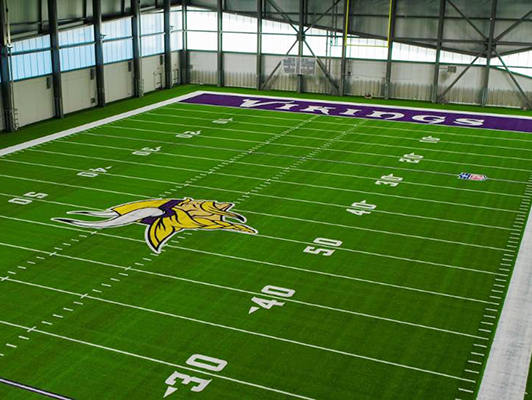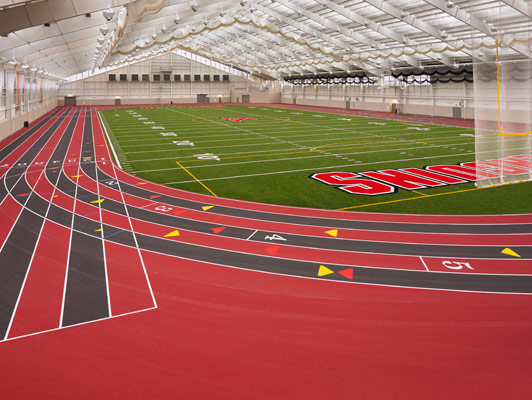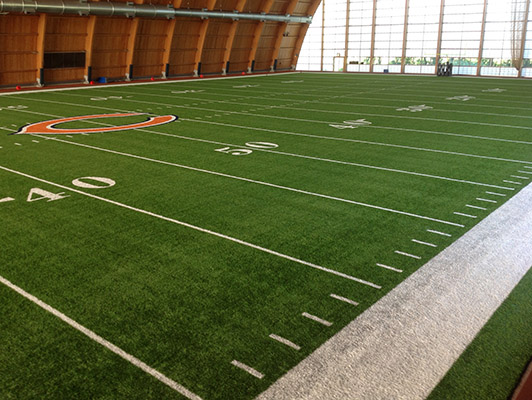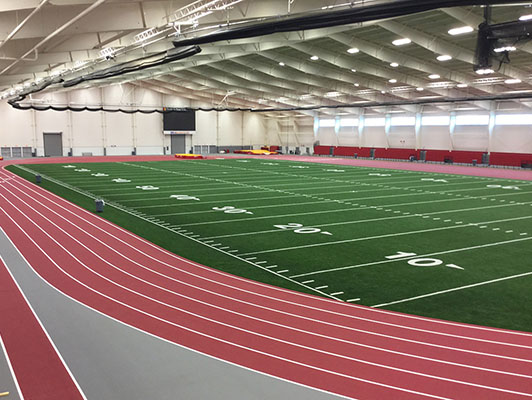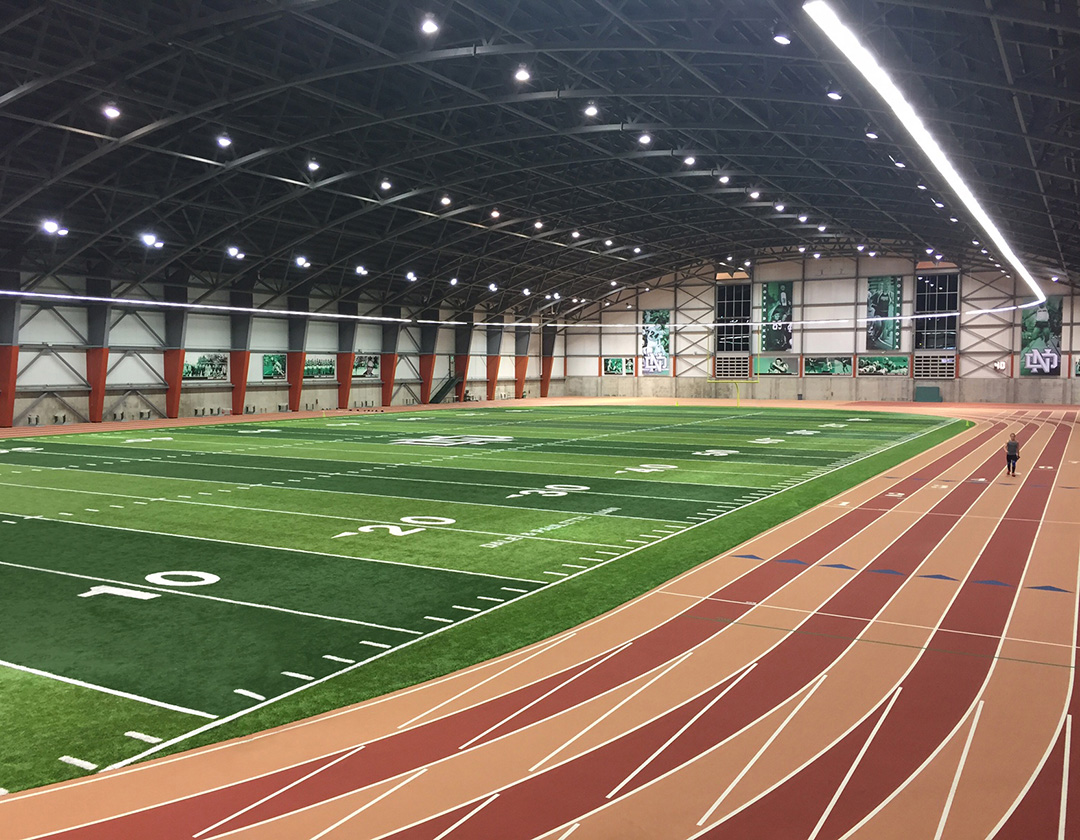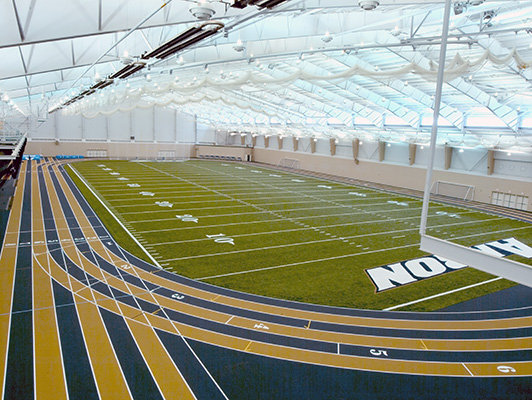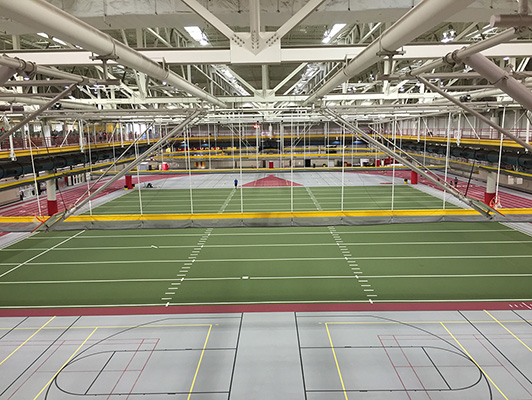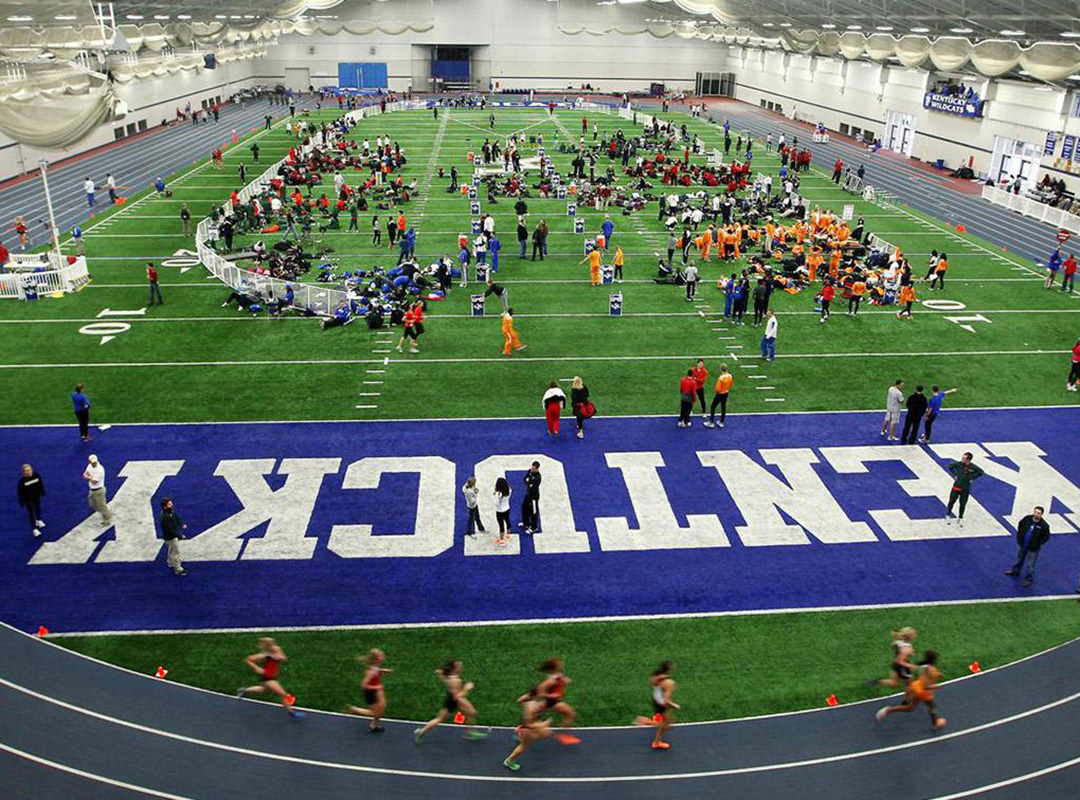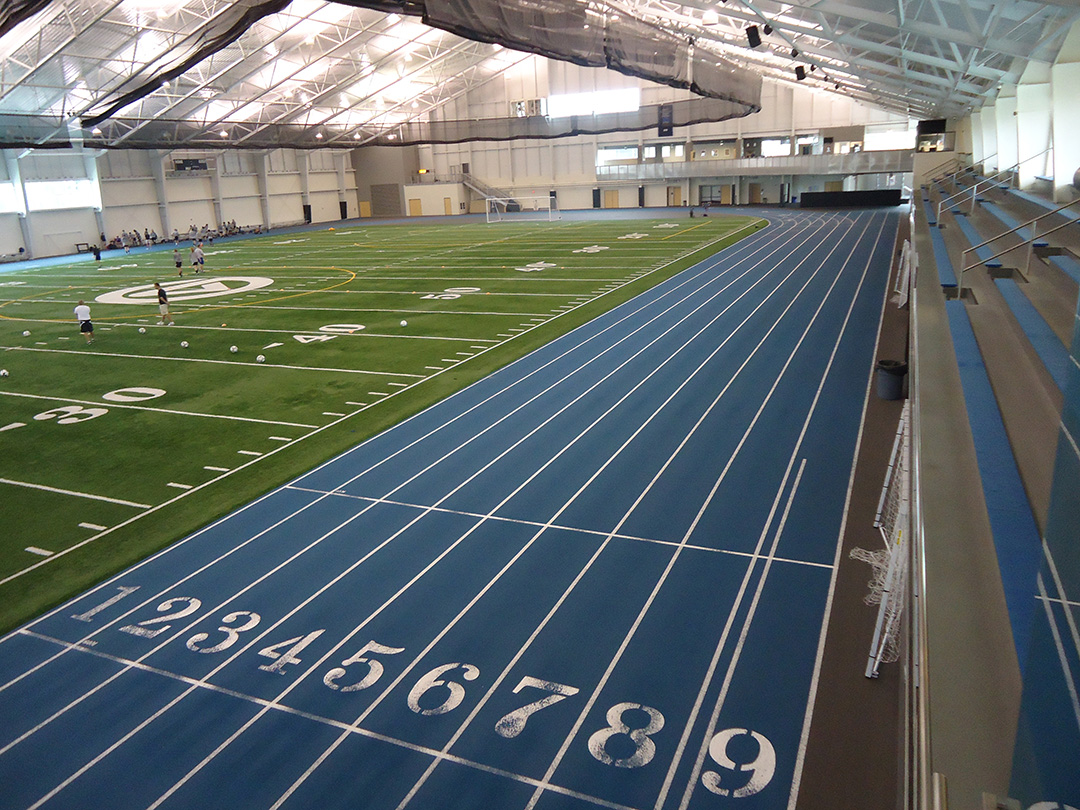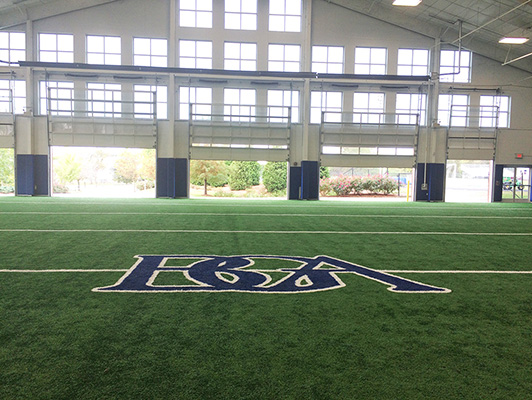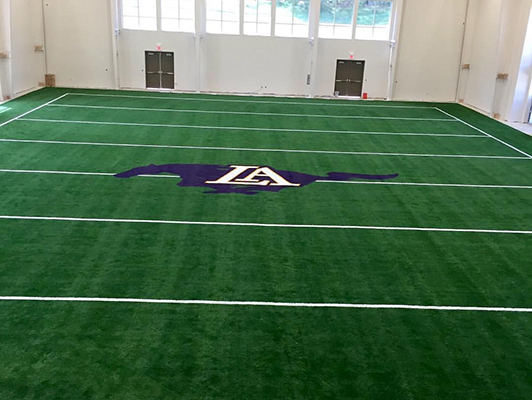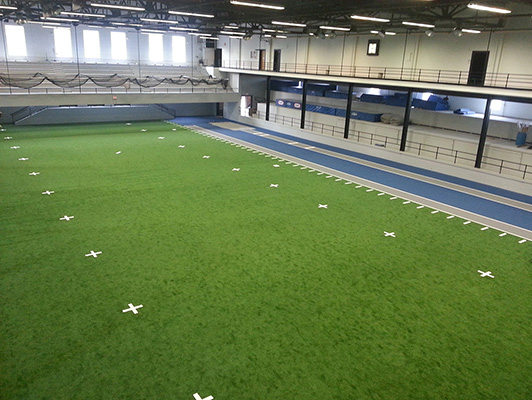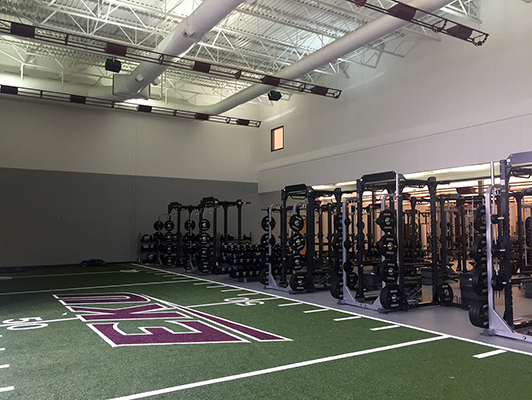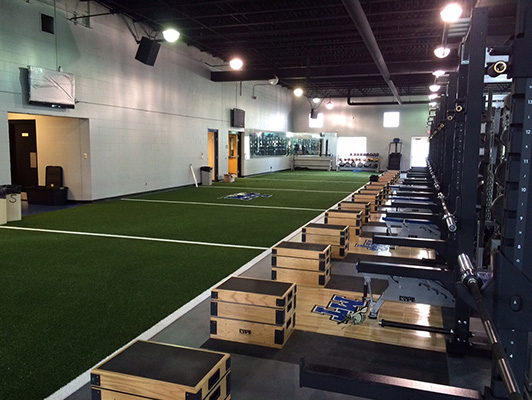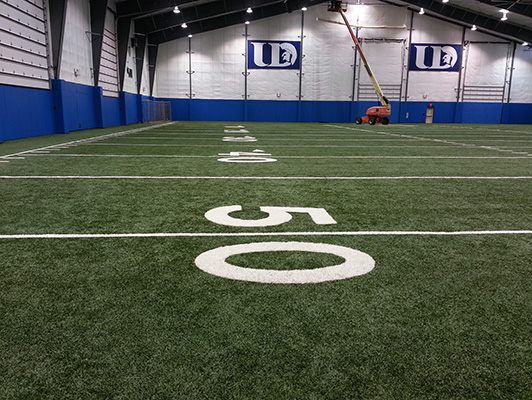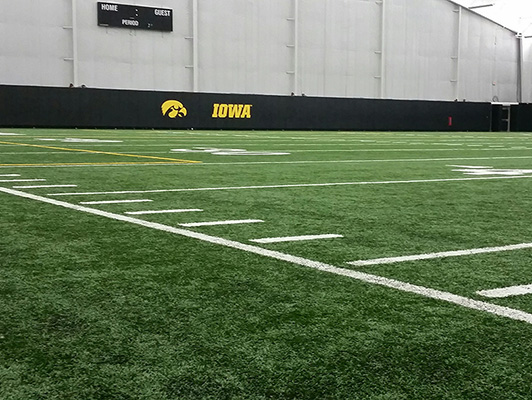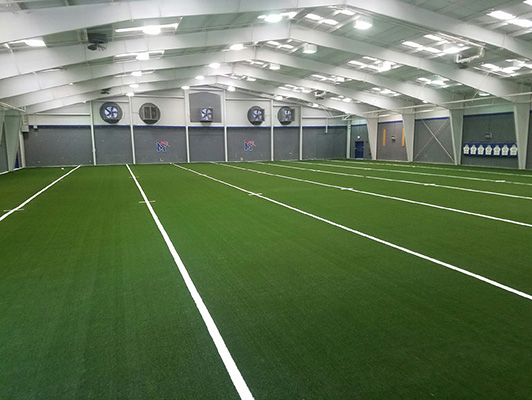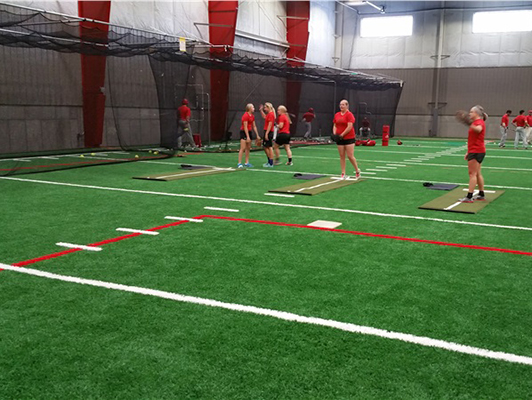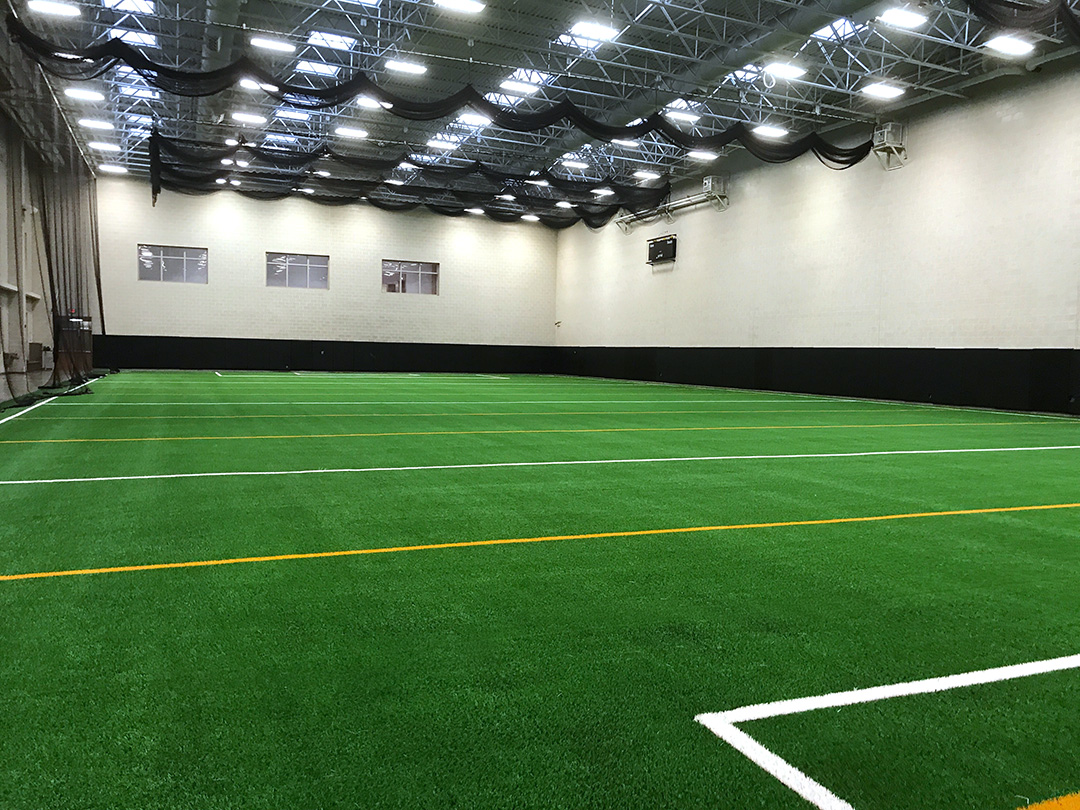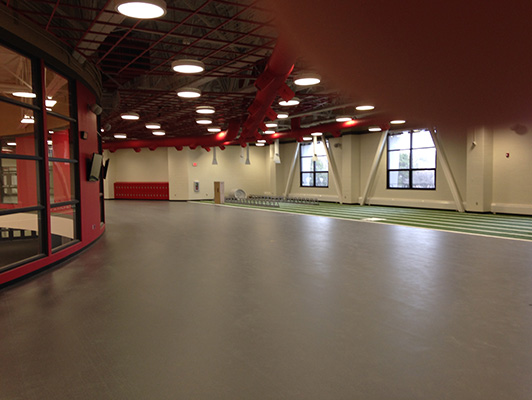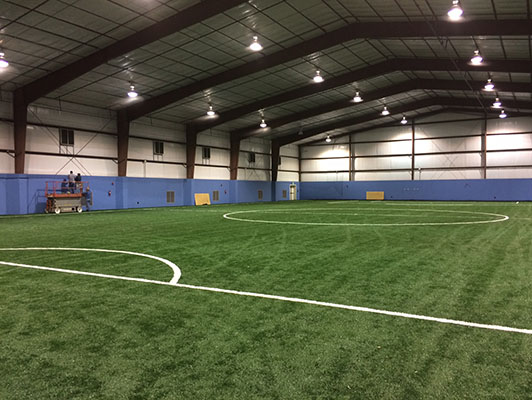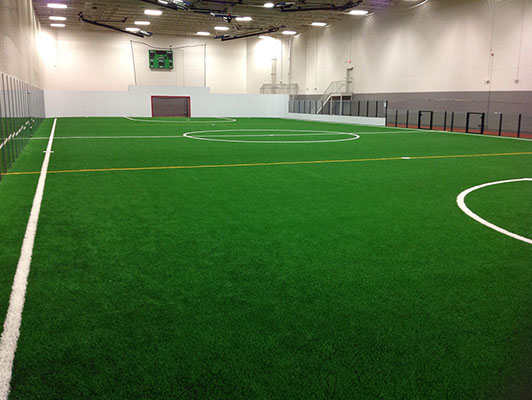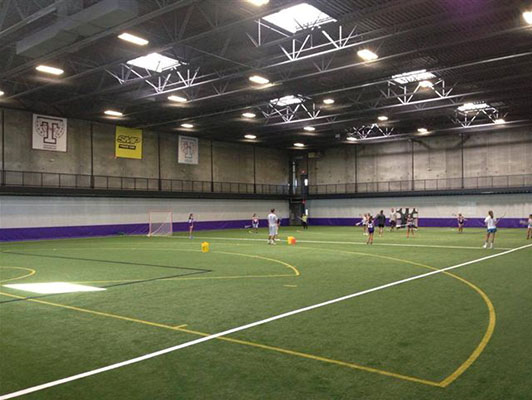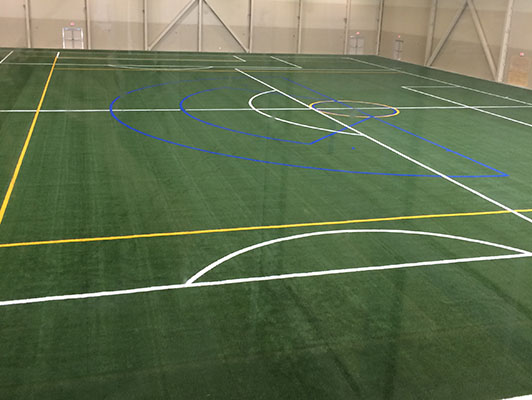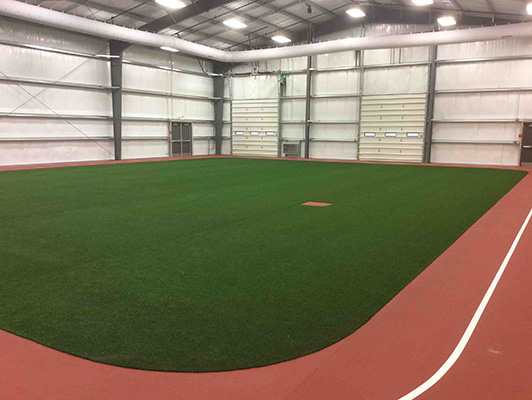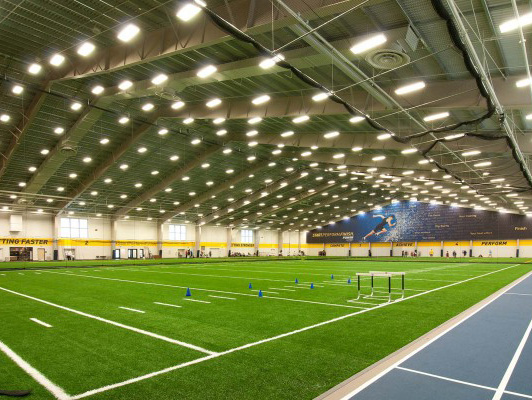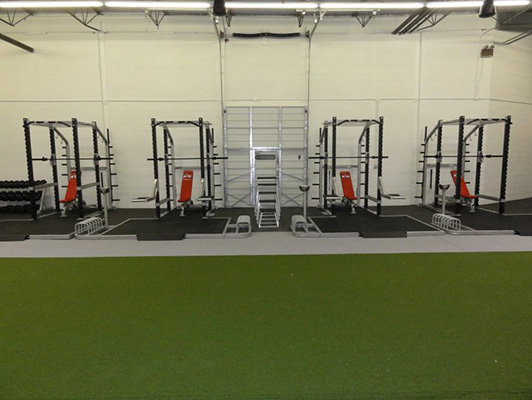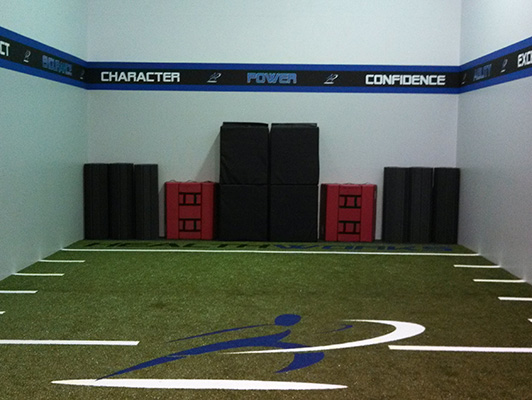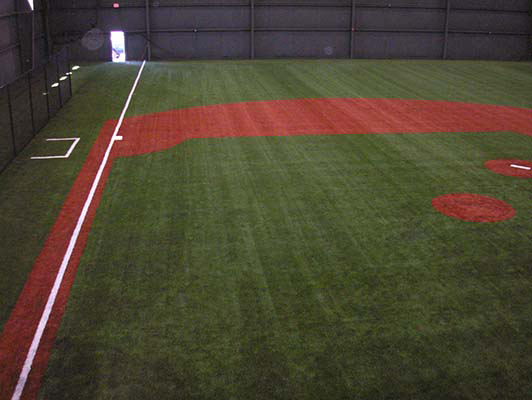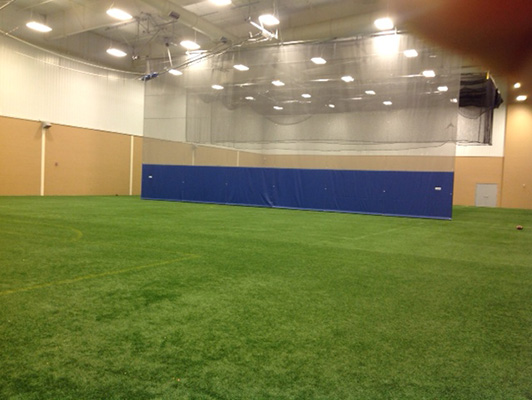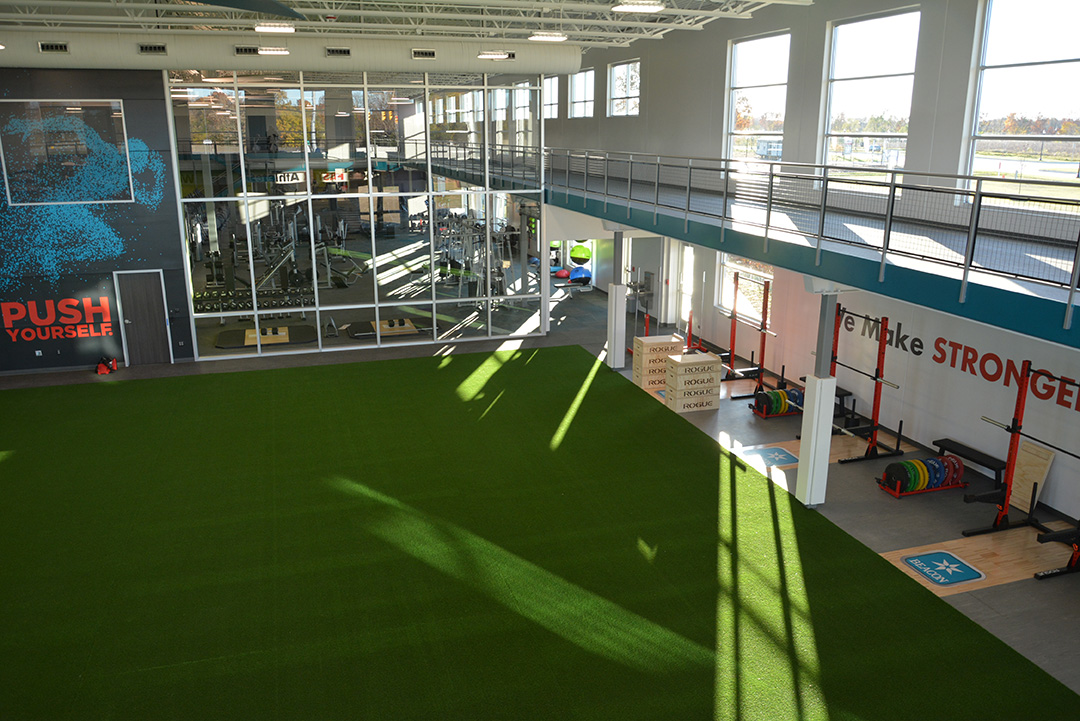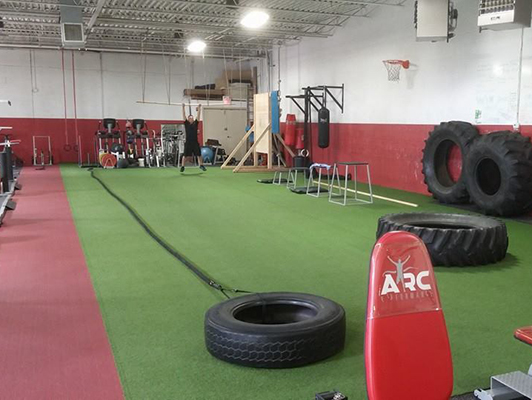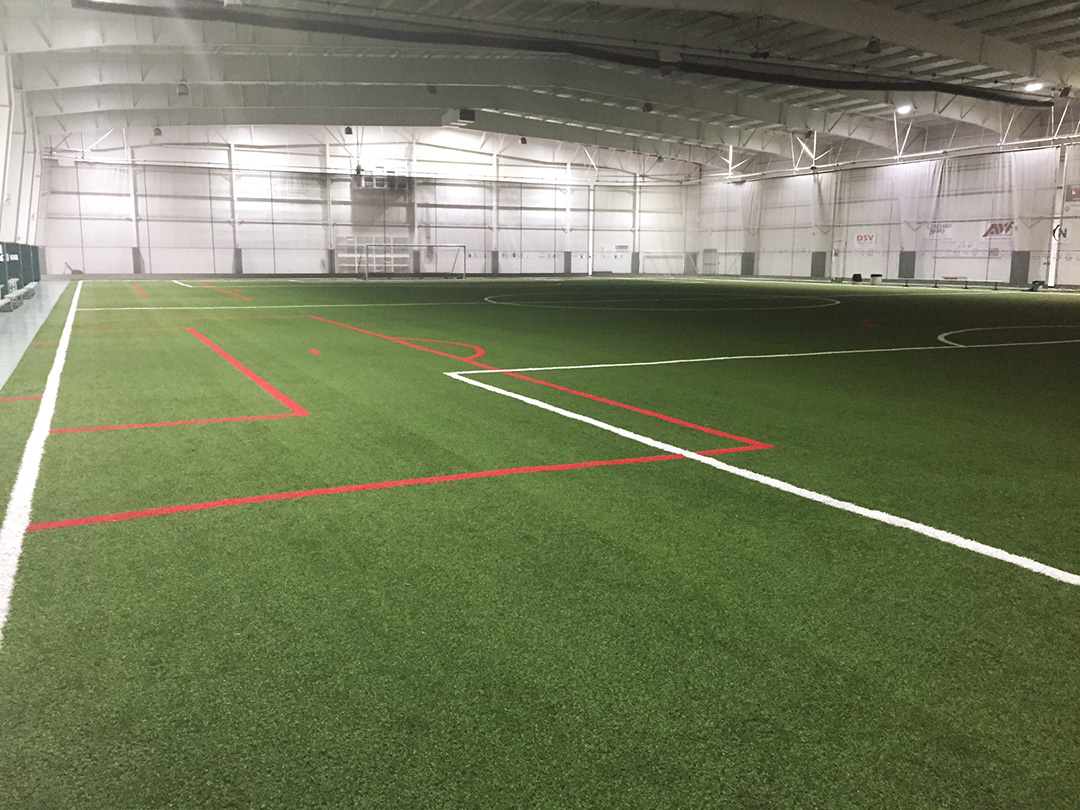 Our goal was to offer a new and completely innovative artificial turf field which reproduces all the characteristics of a well-maintained natural grass playing field. Research how we did!
Kiefer USA are experts at the design and installation of artificial turf. Artificial turf has become a safe, economical, durable, and popular choice for forward-thinking athletic organizations. A synthetic turf field will not only look good, it will perform and be just as safe as a natural grass field without the added maintenance costs. Kiefer USA's artificial indoor turf products are far superior in performance and longevity to Astroturf and FieldTurf and here's why – Mondoturf's revolutionary and groundbreaking technologies.
Mondo's unique artificial turf infill, Ecofill, provides the playability of natural grass while reducing surface temperatures. In keeping with our commitment to the environment, Ecofill is free of heavy metals and harmful chemicals. Ecofill is 100% recyclable – an industry exclusive.
Mondo's improved 4Nx fiber maintains the excellent and successful concept of the semi concave structure with triple spines perfecting some of the features of the 3Nx fiber, which substantially improves the technical and sports capabilities of the Mondoturf artificial turf systems.
We visited several that have infill made from reground tires, and we found that the Mondoturf Ecofill field was far superior. Even on a hot day in Texas, we couldn't feel the heat through our shoes on the Mondoturf Ecofill field like we did on other fields. Plus, the Mondoturf monofilament fibers felt closest to natural grass of all the fields we evaluated. It's a tremendous total system. I have no doubt that we chose the best artificial turf field available.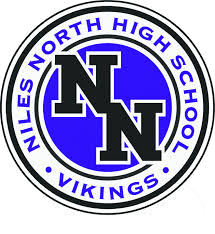 Students love (the Mondoturf field). One of the great things about Mondo is that it is a top performer, even on hot days and in rainfall. Students know they are playing on a professional-quality surface.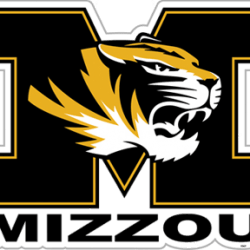 This is without a doubt the best turf we've ever played on. It's the best artificial surface out there because it is the closest to natural grass.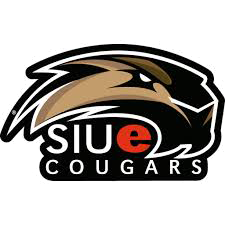 Contact Your Representative
Ohio, West Virginia
Phil Rickaby | 224-643-7641 | philrickaby@kieferusa.com
Missouri, Kansas, Iowa, Nebraska, Southern Illinois
Ron DeMeyer | 224-643-7635 | ron@kieferusa.com
Indiana, Michigan, Central Illinois
Kevin Walsh | 224-643-7637 | kevin@kieferusa.com
Northern Illinois, Eastern Wisconsin
Connor Schomig | 224-643-7638 | connorschomig@kieferusa.com
Minnesota, North Dakota, South Dakota, Western Wisconsin
Courtney Spicer | 224-643-7640 | courtney@kieferusa.com
Kentucky, Tennessee
Nathan Rittenberry | 224-643-7639 | nathan@kieferusa.com
All Other Inquiries
Kiefer USA | 800-322-5448
Reviews:
Review by Russ Jewett, Head Track & Field Coach
Pittsburg State University
Rating

"We did extensive research on running track surfaces. We toured a lot of existing facilities across the country. It was an easy decision, we believe Mondo is the finest track surface in the world! We are excited to have Mondo and Kiefer USA involved in our new facility."
---
Review by Matt Greteman, Insurance Agent
Greteman & Associates
Rating

"I wanted to compliment you on your installers. Proficient, competent, and knowledgeable are a few words I would use to describe them. They did a great job for us. Thanks again!"