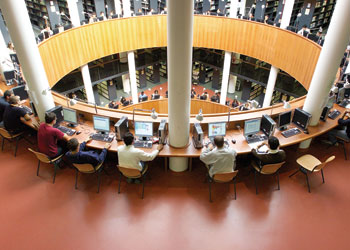 Commercial Flooring for Churches and Community Facilities
Churches and Community Centers may have the widest array of flooring needs of any facility. From Worship Services, to basketball, to wedding receptions and meetings, these environments demand a floor covering that is easy to maintain, offers good sound absorption, will last forever and looks great while doing it.
Kiefer USA's Mondo Rubber will provide your facility with the best value and most versatility of almost any other flooring material. The Artigo Collection, exclusive to Mondo, now introduces a new world of design and color coordination unseen in the rubber business before. Your facility will conduct every type of activity on Mondo and look good, maintain easy and enjoy a useful life longer than most any other option. Take a look at Mondo Rubber!
To learn more about the Mondo commercial flooring products visit  http://www.mondocontractflooring.com/
Reviews:
Review by Russ Jewett, Head Track & Field Coach
Pittsburg State University
Rating

"We did extensive research on running track surfaces. We toured a lot of existing facilities across the country. It was an easy decision, we believe Mondo is the finest track surface in the world! We are excited to have Mondo and Kiefer USA involved in our new facility."
---
Review by Matt Greteman, Insurance Agent
Greteman & Associates
Rating

"I wanted to compliment you on your installers. Proficient, competent, and knowledgeable are a few words I would use to describe them. They did a great job for us. Thanks again!"