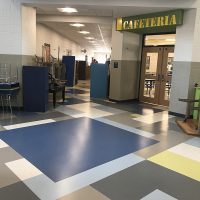 Benefits of Rubber Flooring for Schools
Designers and architects designing for educational spaces are increasingly gravitating toward rubber flooring options. School flooring manufactured out of rubber materials offers a number of incredible benefits, from aesthetic appeal to practical utility, and greatly enhances the learning experiences of students.
Schools are multipurpose spaces, holding not only classrooms, but gymnasiums, cafeterias, offices, and labs. Furthermore, schools are often used before classes begin and after they end to hold community programs. Rubber flooring meets the multiple needs of a school building.
Rubber floors are durable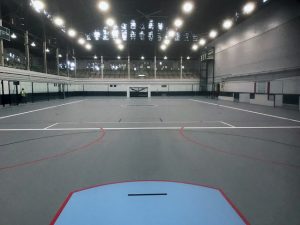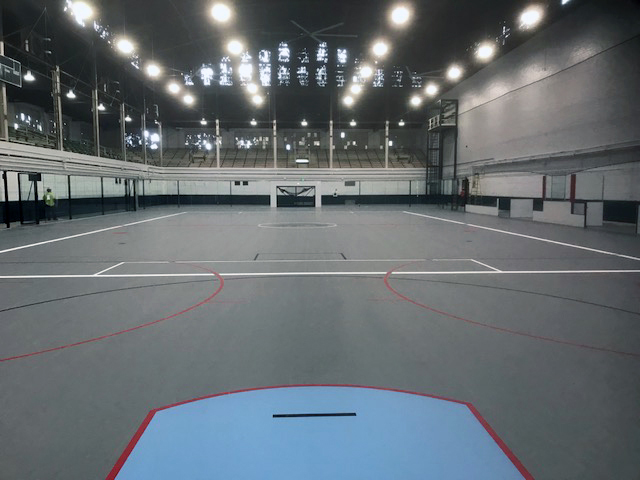 Desks are shifted, chairs are pushed in and out, and feet scuffle across the floors in a typical school. The flooring inside the school must withstand students' constant hustle and bustle. Rubber floors, being incredibly durable, are manufactured to resist impact even under heavy foot traffic.
Rubber floors are highly resilient and therefore endure for years. The elasticity of rubber is further enhanced by a polyurethane binding agent. Additionally, rubber floors are resistant to chemicals, such as those found in a school laboratory. Unlike some flooring materials, rubber does not decay or rot.
When installed in a school gym, rubber floors withstand the impact from equipment as well as students during athletic games and practice. Rubber floors do not shrink, crack, or expand. The toughness of rubber flooring ensures that it retains its functionality and appearance over a long period of time.
Rubber floors are safe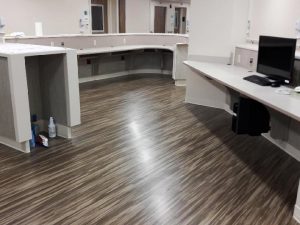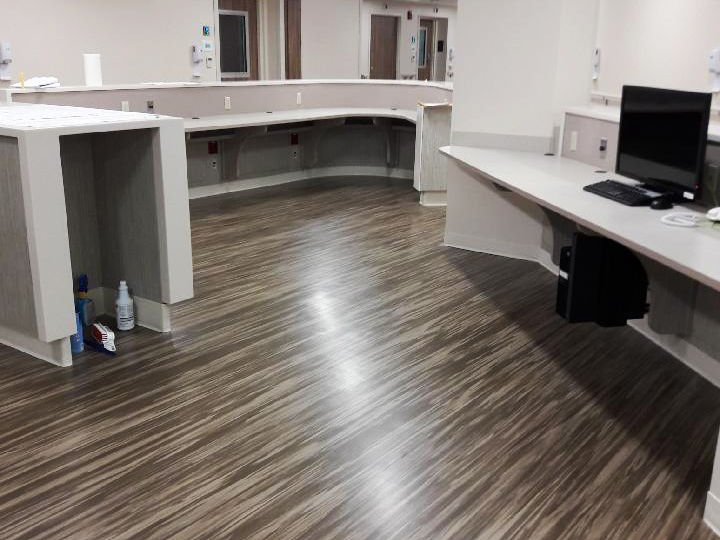 Rubber flooring is the safest choice for schools. Featuring anti-slip properties, students and young athletes can walk or run on the rubber floors without fear of slipping and sustaining injuries. Being naturally slip resistant, rubber floors are ideal for schools that receive lots of foot traffic.
Since rubber floors do not require coatings or an application of chemicals, the fumes that are typically emitted from these products are nonexistent. As a result of the absence of vapors, students, teachers, and maintenance staff breathe a healthier quality of air.
Rubber Flooring Improves the Safety of Science Labs
Rubber flooring can greatly improve the safety of science labs for students and faculty. This flooring is non-porous and can withstand cleaning products that are harmful to linoleum and vinyl flooring. Rubber floors are also bacteria, fungi, and microbe resistant which helps prevent these germs from spreading.
Rubber floors are quiet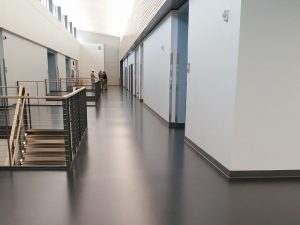 When focusing on lessons in school, a quiet environment promotes learning. Rubber floors are silent underfoot. Unlike harder types of flooring materials, rubber floors installed in the school hallways absorb sound and prevent noisy distractions. Furthermore, acoustics are enhanced by rubber floors.
When rubber floors are installed in the school's reading nooks, story rooms, amphitheaters or spaces designated for collaboration between students and teachers, unwanted noise is substantially decreased. Minimized auditory distractions allow students to better focus on the learning tasks at hand.
Rubber Floors Keep School Hallways Safe and Quiet
Most of the foot traffic within a school happens in the hallways. Rubber flooring in the hallways will make these areas safer and quieter to avoid disturbing surrounding classrooms.
Hallways with rubber flooring are quieter because they absorb sound, unlike hard surface flooring. The slip resistance of rubber flooring and its resistance to wear and tear also create a safer environment and help prevent falls and injuries, even when wet.
Rubber floors are easy to clean
Messy accidents in the school cafeteria, art room, and science lab can be difficult to clean—unless the flooring is made out of rubber. Since rubber floors are nonporous, they repel liquids and make cleaning up spills effortless. An added plus is that rubber is resistant to staining.
Rubber floors are bacteria resistant, too. Not only does this feature make rubber floors safe for use in school laboratories, but it allows for quick and simple maintenance. Maintenance staff can also safely use cleaning products on the nonporous rubber floors without fear of damaging the material.
Easy to Clean Rubber Flooring in School Cafeterias
It can be difficult for custodial staffs to keep cafeteria floors clean because of spills and the large amount of students in the cafeteria at one time. Rubber flooring is easy to clean because it is resistant to staining and non-porous so it will not absorb spills.
Rubber floors are cost-effective to maintain
Maintenance costs are minimal since rubber flooring does not require any coatings. Rubber floors feature dense, nonporous surfaces, making recoating the floors unnecessary. In comparison to other types of resilient floors, maintaining rubber floors is cost-effective and translates to substantial cost savings for schools.
Another factor that lowers the maintenance costs of rubber floors is the self-migrating wax found on these types of flooring materials. Rubber features built-in wax. As rubber floors age, they continue to release the wax along the surface, so waxing the floors is not needed.
Rubber floors are aesthetically pleasing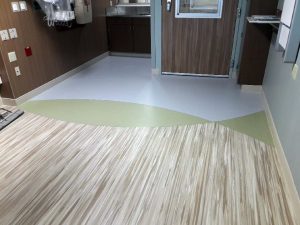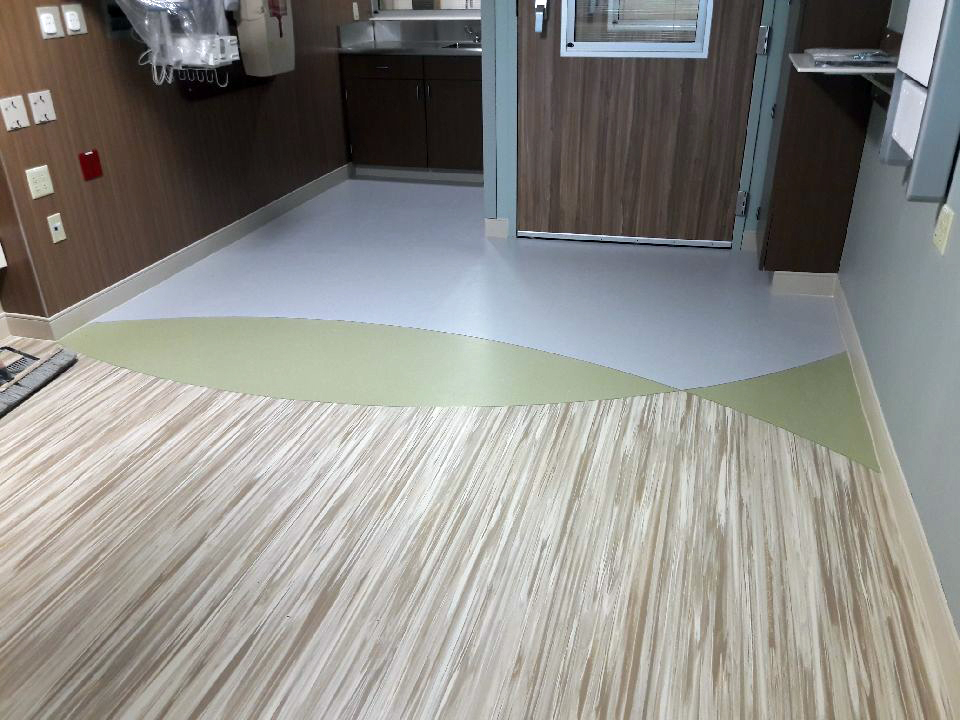 Rubber floors come in a variety of bright, appealing colors. The visual appearance and range of colors used in a classroom setting can greatly impact young students' creativity. Rubber flooring can support accelerated learning, especially when design elements and colors are carefully chosen.
Customization is also available when opting for a rubber floor for the school. Visual design elements can be tailored to reflect the school spirit and colors. When installed in the front office area, parents and visitors will be impressed by the clean and professional appearance of the rubber floors.
Rubber Flooring Keeps Reception Areas Professional
Student parents and visitors usually see the front office and reception area first when they walk into a school. It is important for this area to look professional to make a good impression.
Rubber flooring in the office and reception area can create a visually appealing aesthetic and improve the comfort of the space with underfoot comfort and sound absorption. Schools have many options when it comes to the color and design of rubber flooring in reception areas.
Rubber floors are comfortable
In preschool and kindergarten classrooms where youngsters are seated on the floor during playtime and reading time, a comfortable floor is essential. Rubber floors are soft underfoot and provide sufficient cushion to ensure that both students and their teachers remain comfortable all day long.
Due to its many benefits, rubber flooring installed in schools boosts students' concentration and learning, withstands high foot traffic, is relatively easy to clean and remains comfortable underfoot. When you are exploring the installation of rubber floors in your educational facility, consider Kiefer USA.
Contact Kiefer USA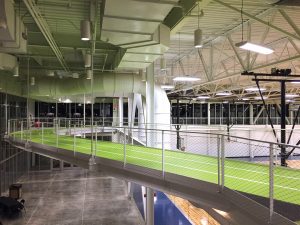 We are a national leader in sports and commercial flooring. Schools and universities across the country choose our premium flooring products to enhance their students' educational experiences. Our skill in designing and installing high quality floors will ensure you are fully satisfied.
Kiefer USA is an expert in installing sports flooring in a wide range of areas. Our expertise lies in fieldhouse flooring, track and field surfaces, weight room floors, locker room floors, and artificial turf, among others. We are also proficient with the installation of ice arena flooring and dance flooring.
While schools of all sizes turn to us for rubber flooring products, commercial facilities do so, too. We offer a variety of commercial flooring options for settings, like healthcare and municipal. Health clubs and recreational facilities find our flooring products to be the ideal solution.
Kiefer USA offers not only premium rubber flooring products, but customization, too. We will design a floor that includes your school's colors and logo. One of our friendly representatives will discuss your flooring needs. Contact us when you plan to upgrade the flooring in your school or commercial facility.