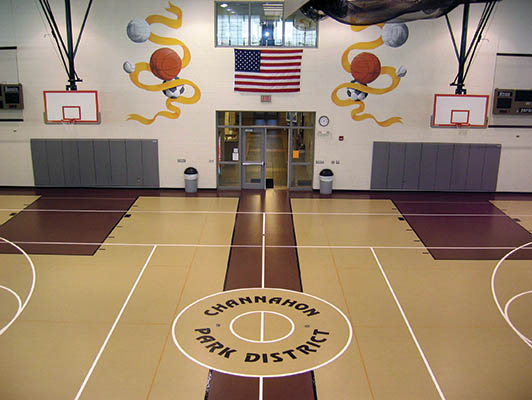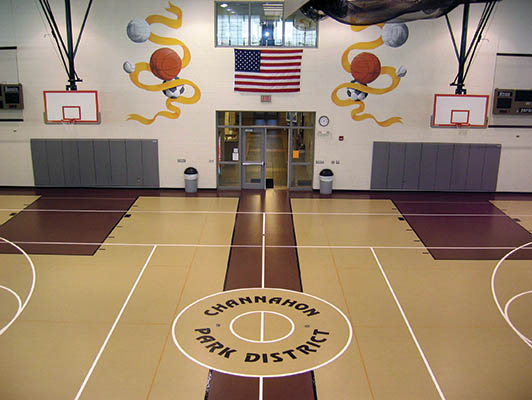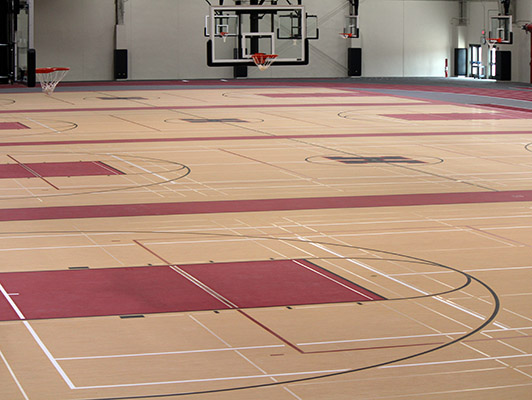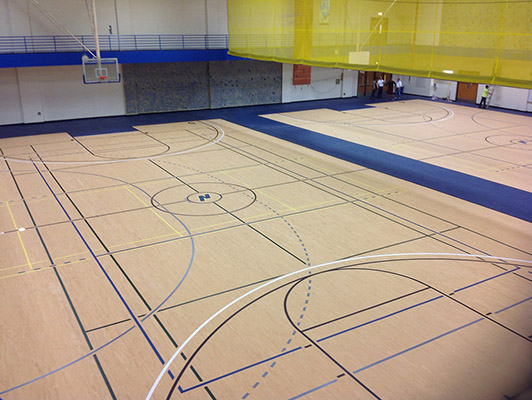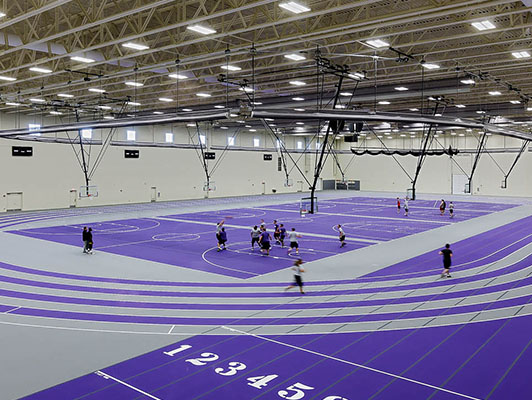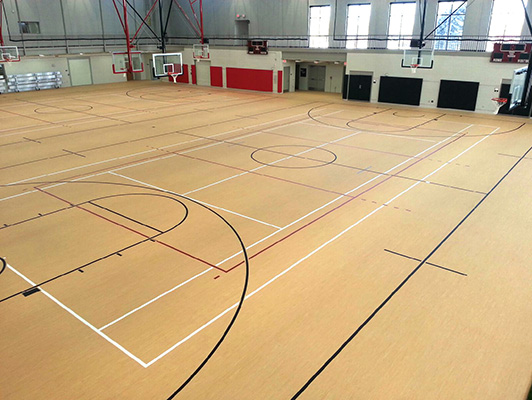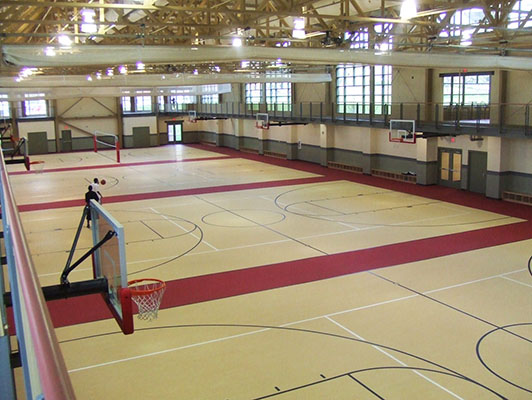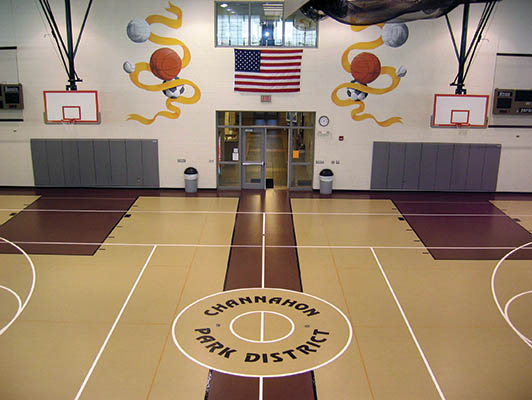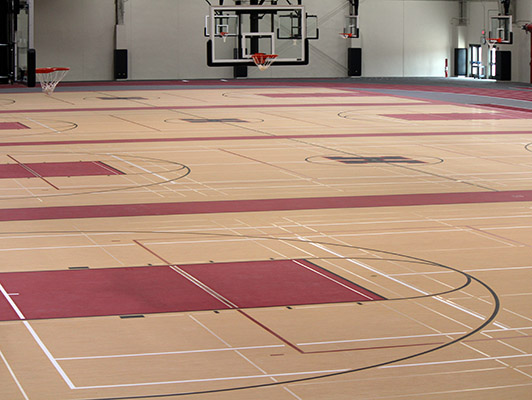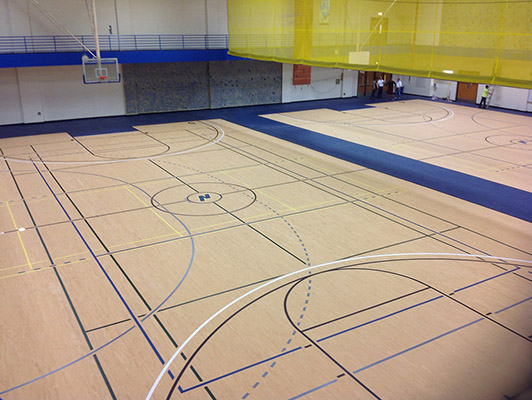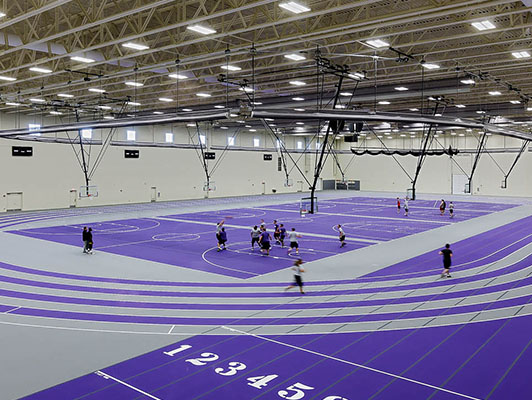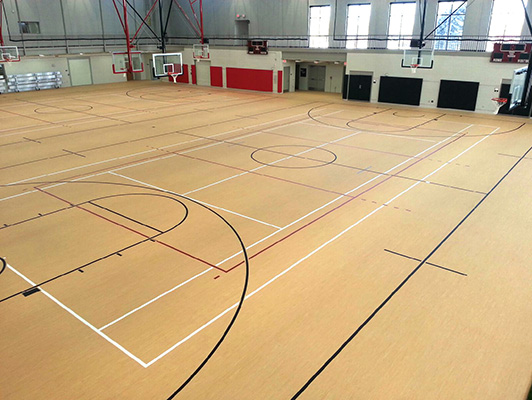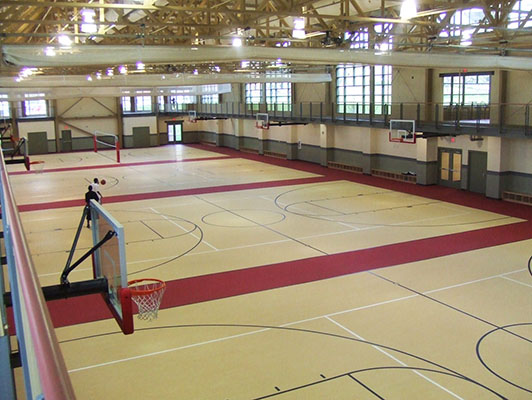 Our systems offer a perfect blend of durability and performance. Mondo Advance has been established as the most durable and highest performing gymnasium/multi-purpose synthetic surface in the industry. Advance meets all the demands of rigorous use while exceeding biomechanical standards for competitive athletic events.
Easy maintenance
Durability + performance
10-yr warranty
Requires no coatings
Requires no coatings
Withstands heavy traffic
Engineered for tennis
Outstanding shock absorption
Greater energy return
Unequaled shock absorption
No coatings required
Superior life-cycle cost savings
We love your floor!! The players and coaches have thoroughly enjoyed the softness and the flexibility of it!!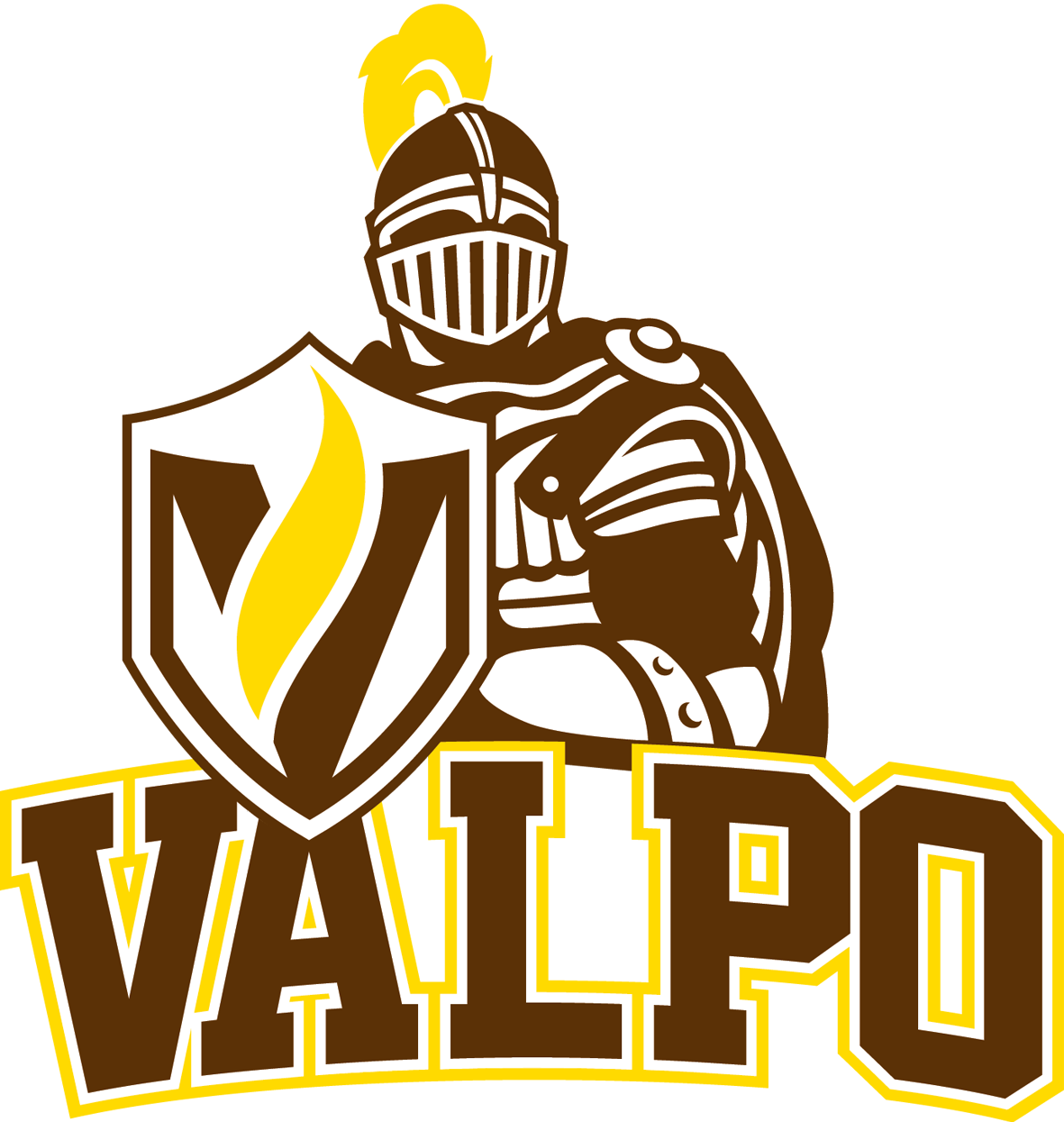 We wanted consistency and quality at Purdue between our competition and practice courts. Kiefer USA delivered quality systems in both Mackey Arena and our practice facility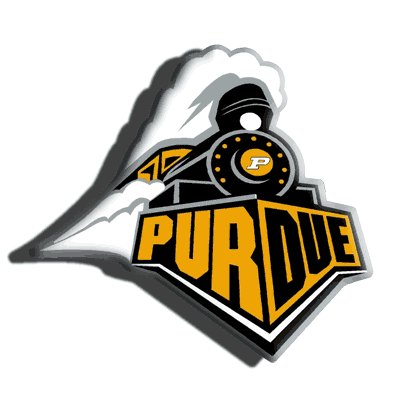 The team at Kiefer USA really came through for us in a very tight timeframe. Mackey Arena flooded and the main court needed to be replaced in a hurry. Kiefer USAr's expertise and diligence made the renovation a huge success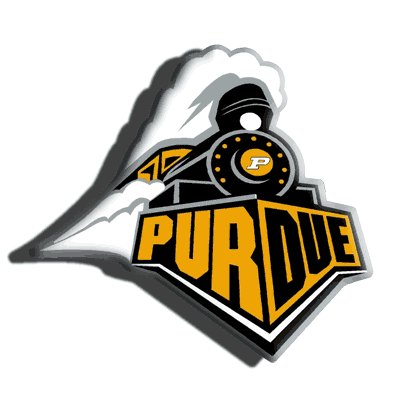 Contact Your Representative
Ohio, Western Pennsylvania
Phil Rickaby | 224-643-7641 | philrickaby@kieferusa.com
Missouri, Kansas, Iowa, Nebraska
Ron DeMeyer | 224-643-7635 | ron@kieferusa.com
Central Illinois, Indiana, Michigan
Kevin Walsh | 224-643-7637 | kevin@kieferusa.com
Northern Illinois, Eastern Wisconsin
Connor Schomig | 224-643-7638 | connorschomig@kieferusa.com
Minnesota, North Dakota, South Dakota, Western Wisconsin
Courtney Spicer | 224-643-7640 | courtney@kieferusa.com
Kentucky, Tennessee, West Virginia
Chris Nelms | 224-643-7639 | chris@kieferusa.com
All Other Inquiries
Kiefer USA | 800-322-5448
Reviews:
Review by Matthew C. Whitis, Director of Physical Plant
Olivet Nazarene University
Rating

"Choosing the right Artificial Turf surface for use at Ward Field was crucial. It was important not only for our student athletes, but also because this is the home of the Chicago Bears training camp. Our decision to use Kiefer USA and UBU Sports became clear due to the superior technology inherent in the turf and their vast experience in NFL venues. We can't wait to get the surface installed this summer. "
---
Review by Chris Jorgensen, Senior Associate Athletics Director
Iowa State University
Rating

""We researched a number of other surfaces and compared them to Mondo for playability, durability, value and warranties. The Mondoturf field will greatly enhance the entire student-athlete experience."