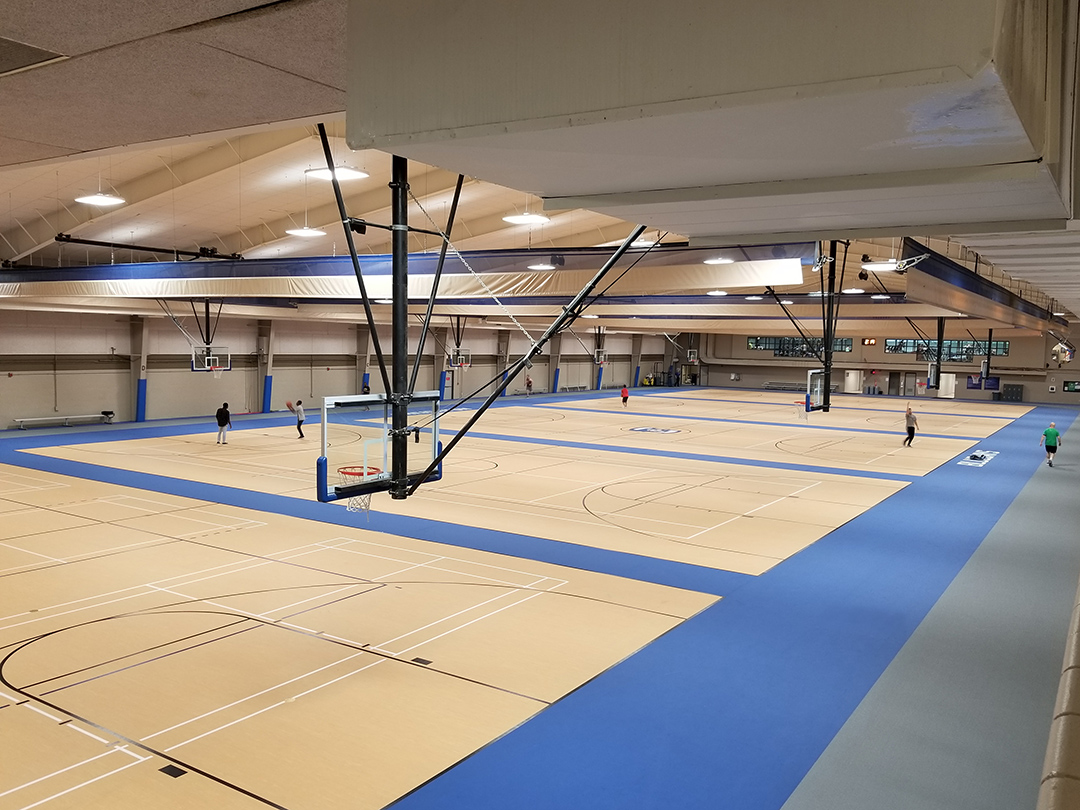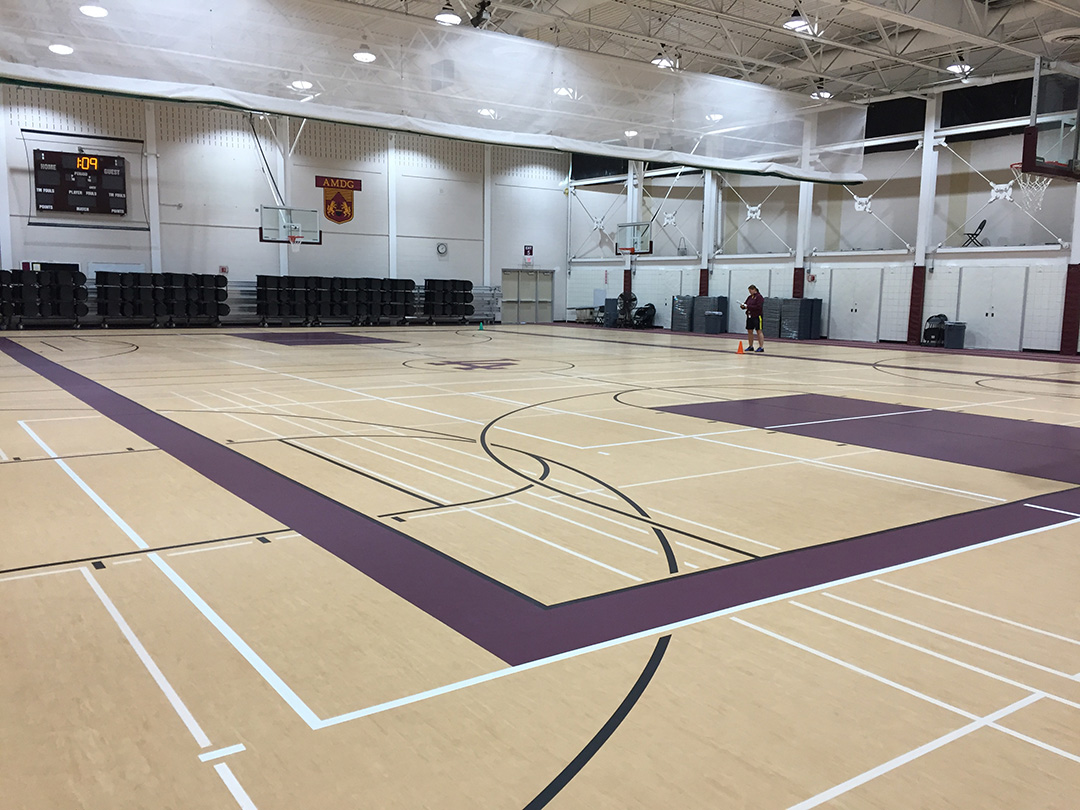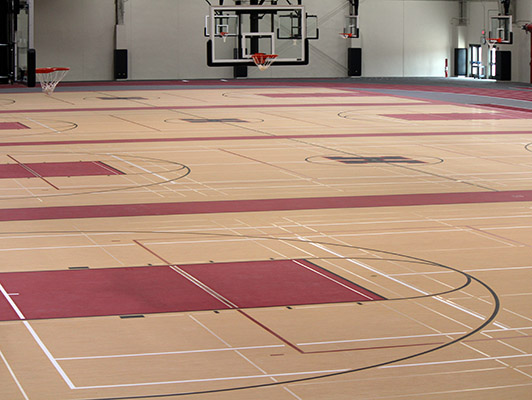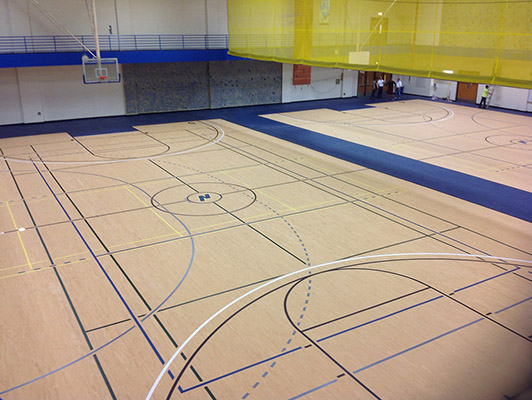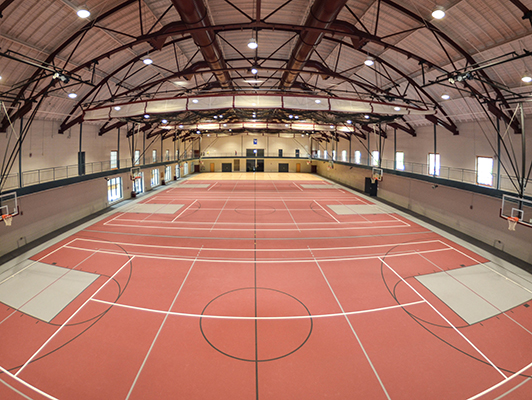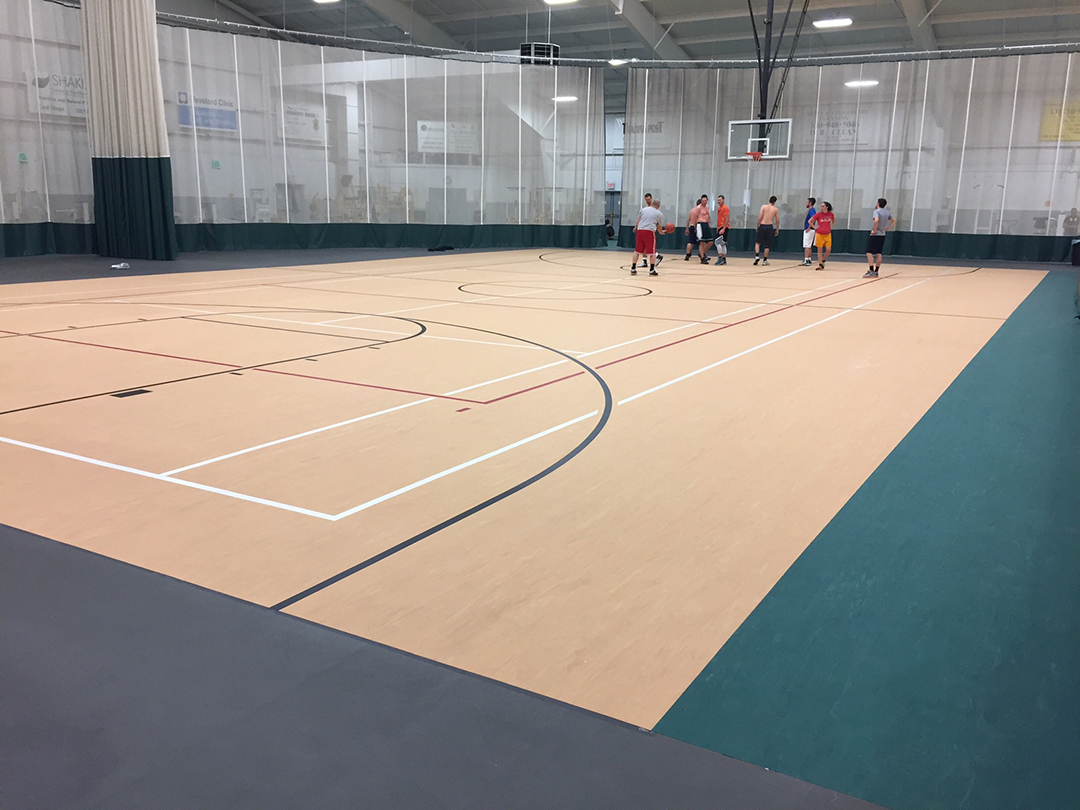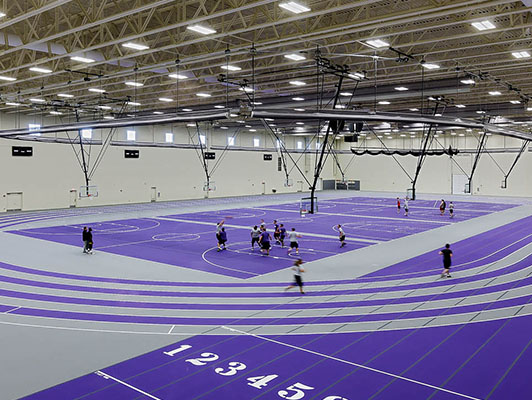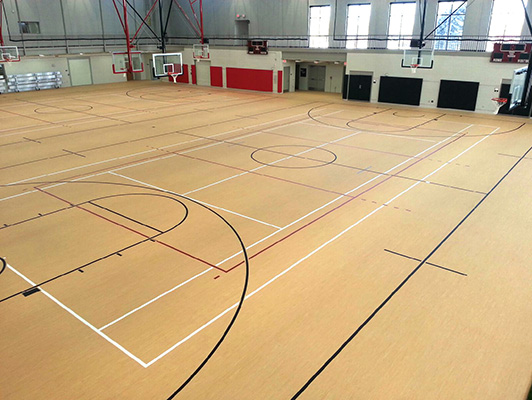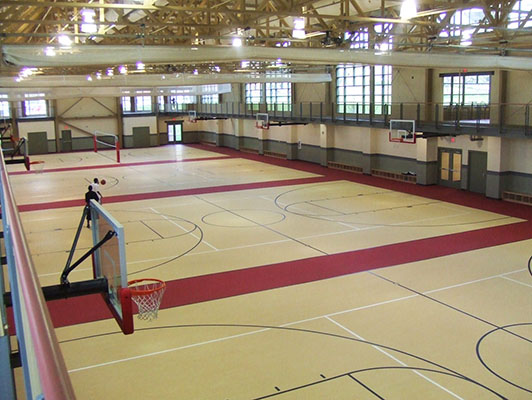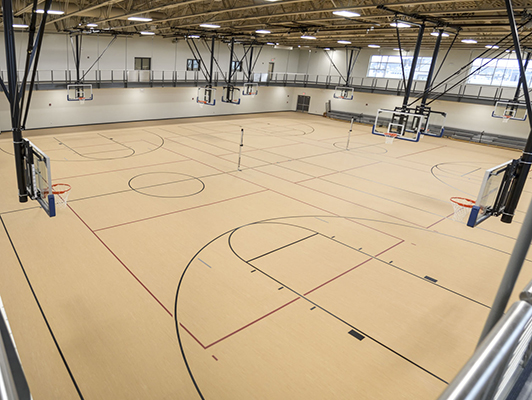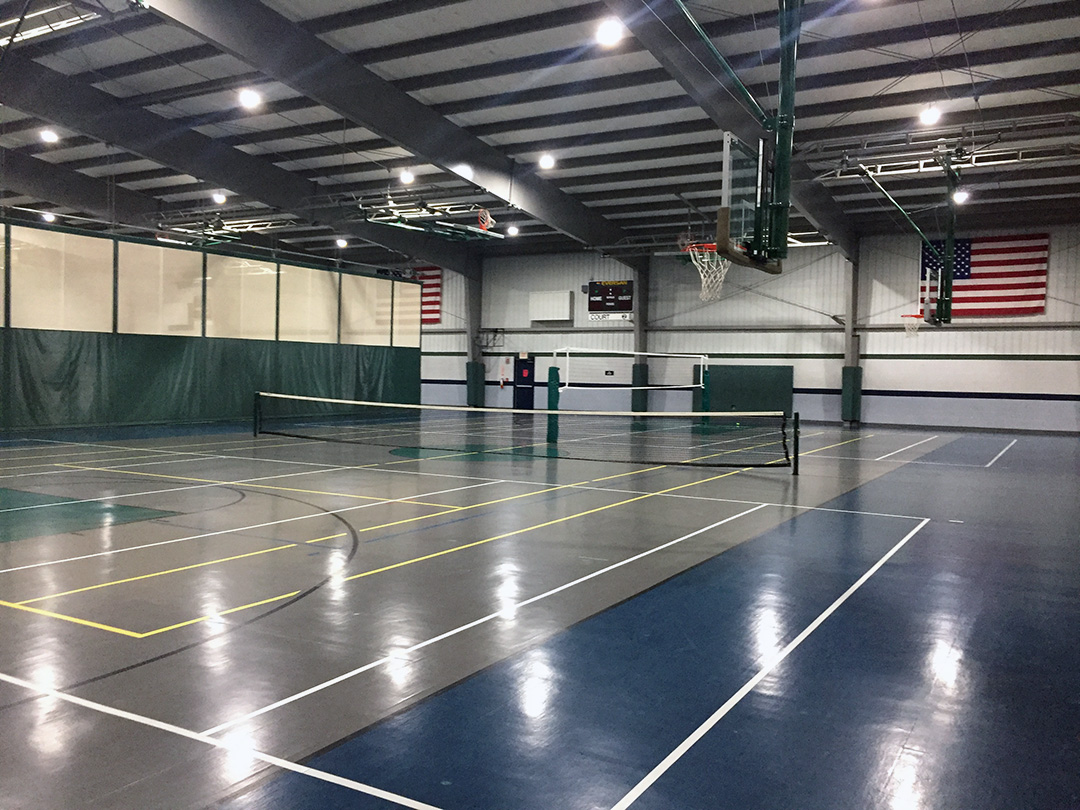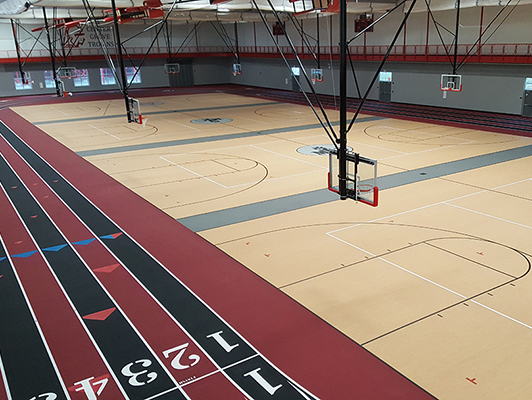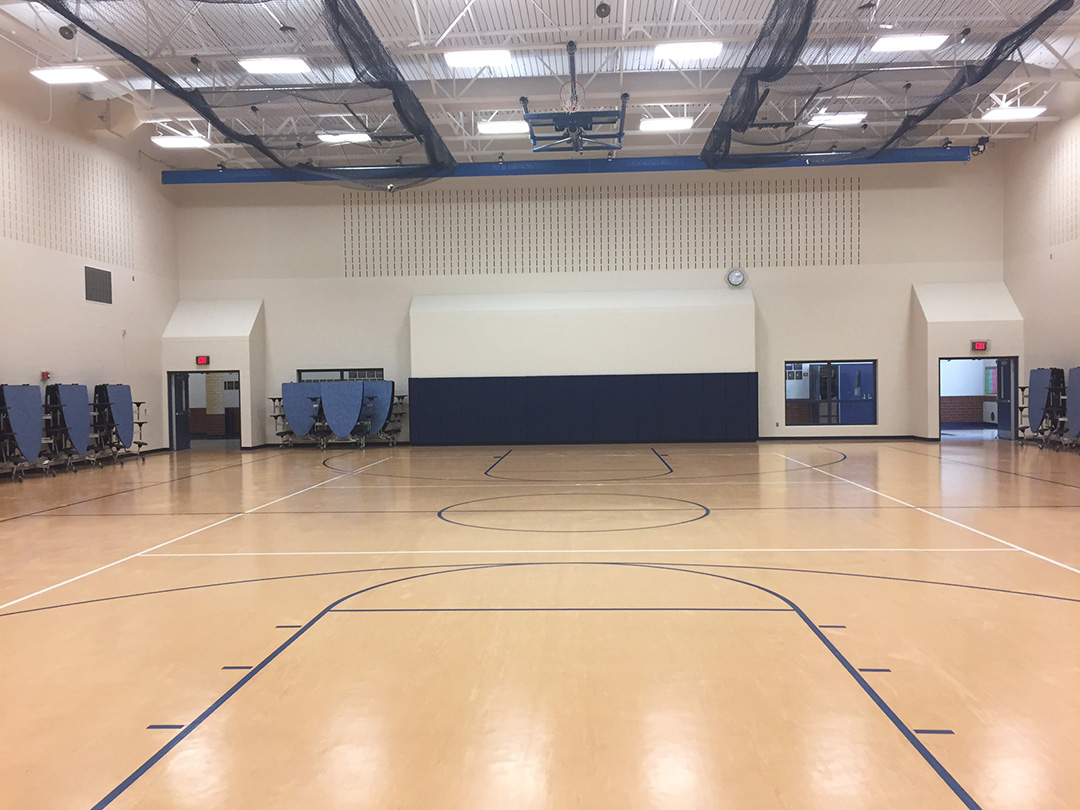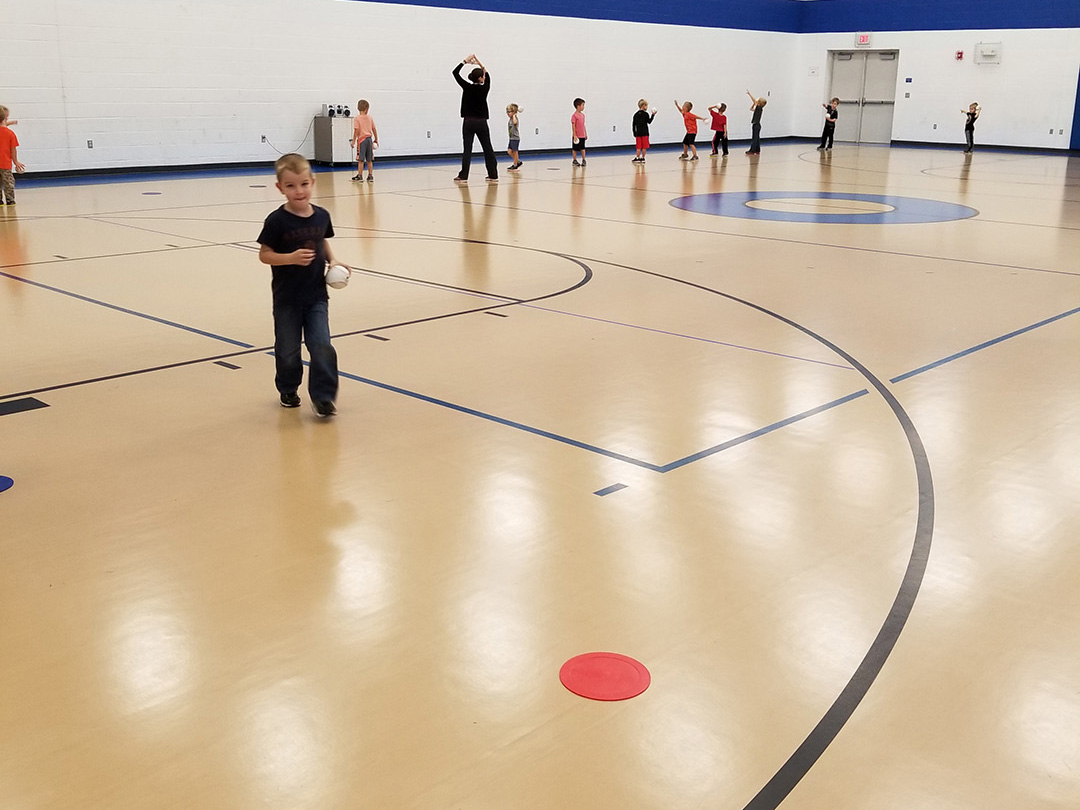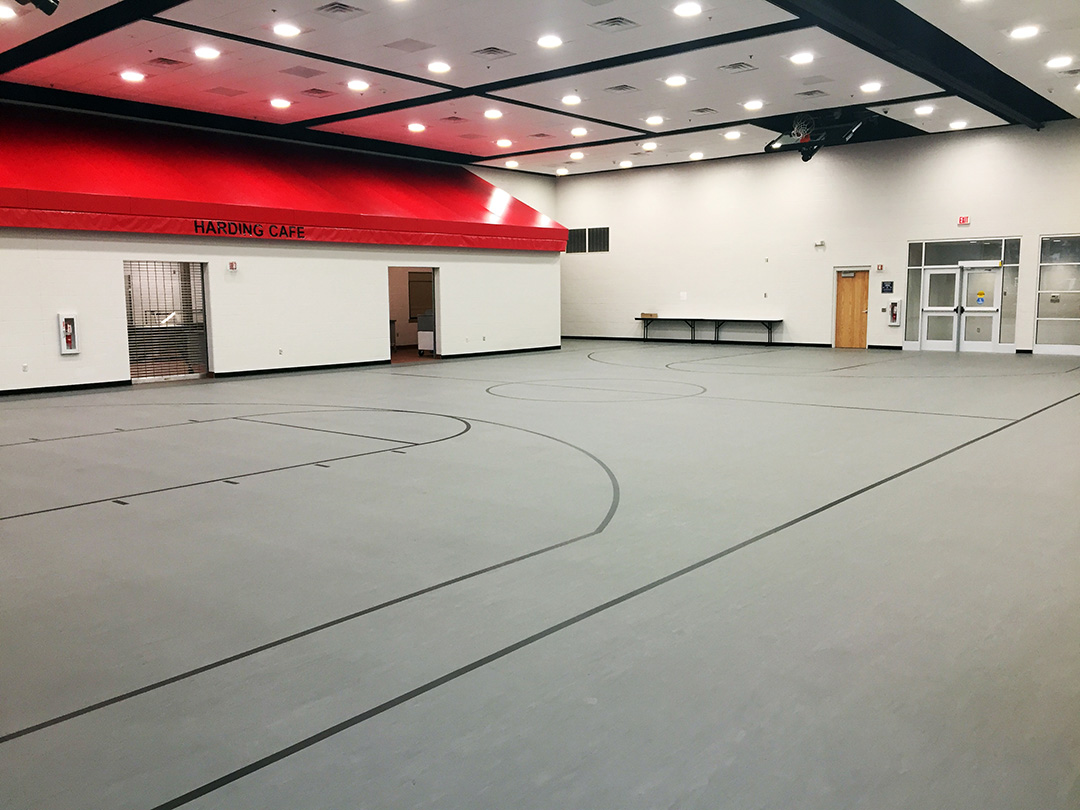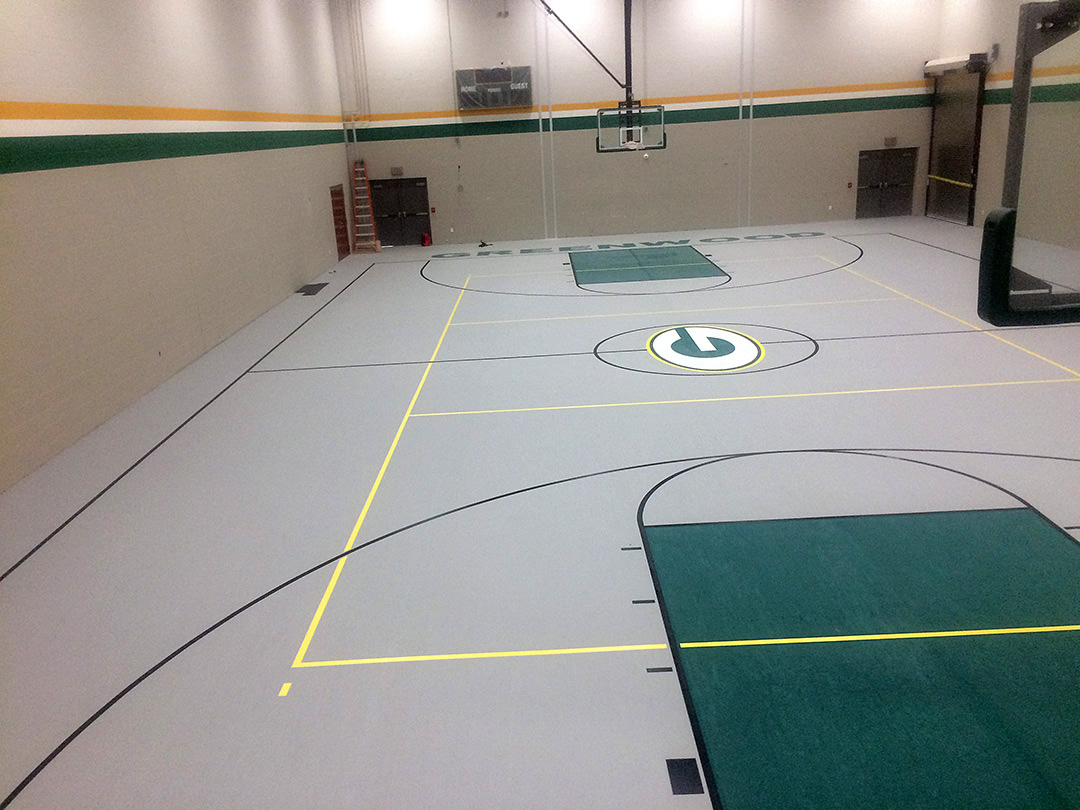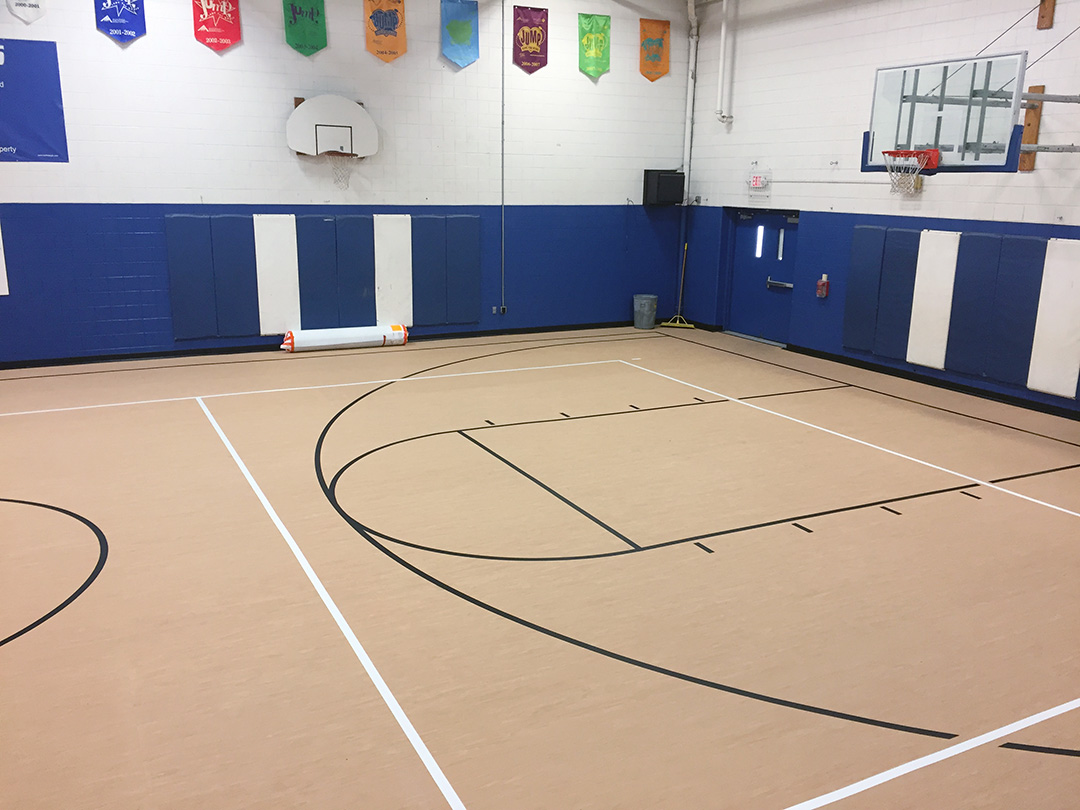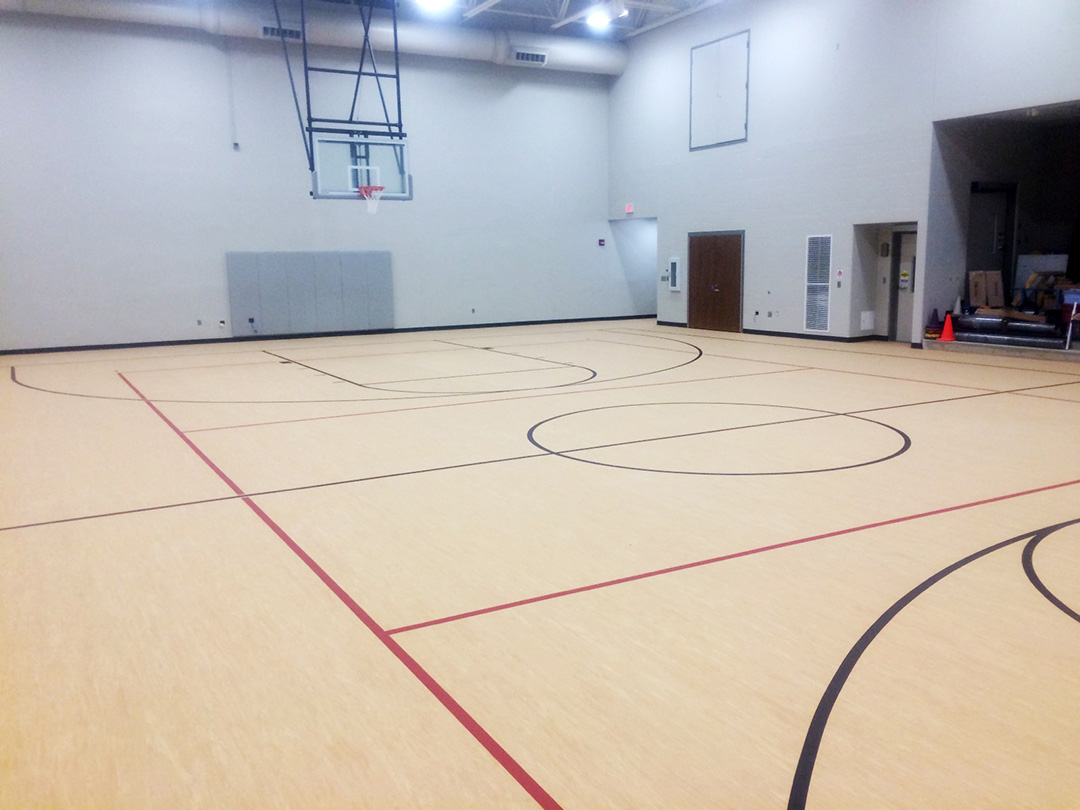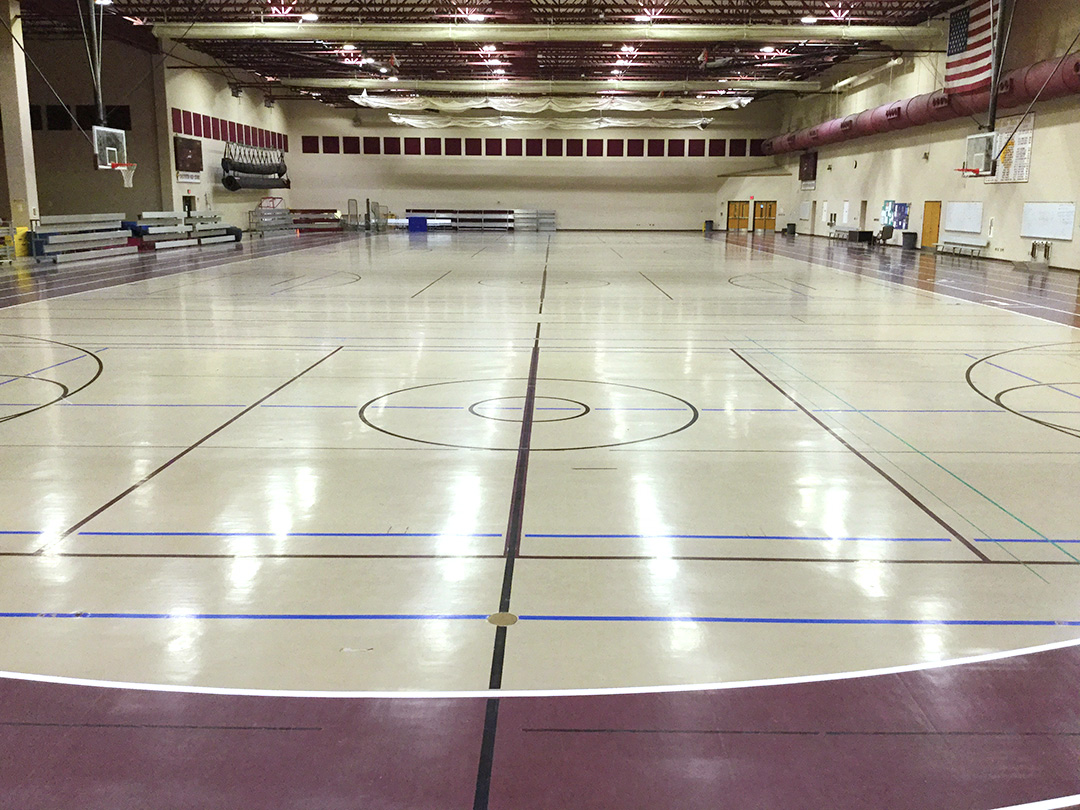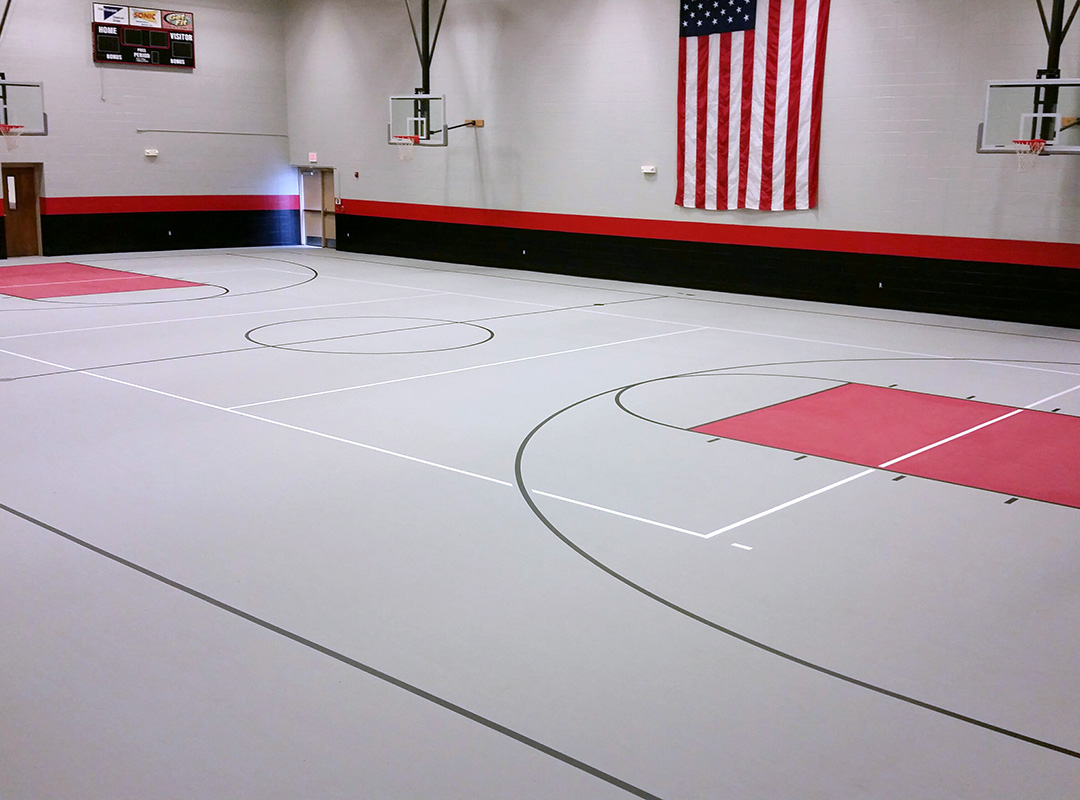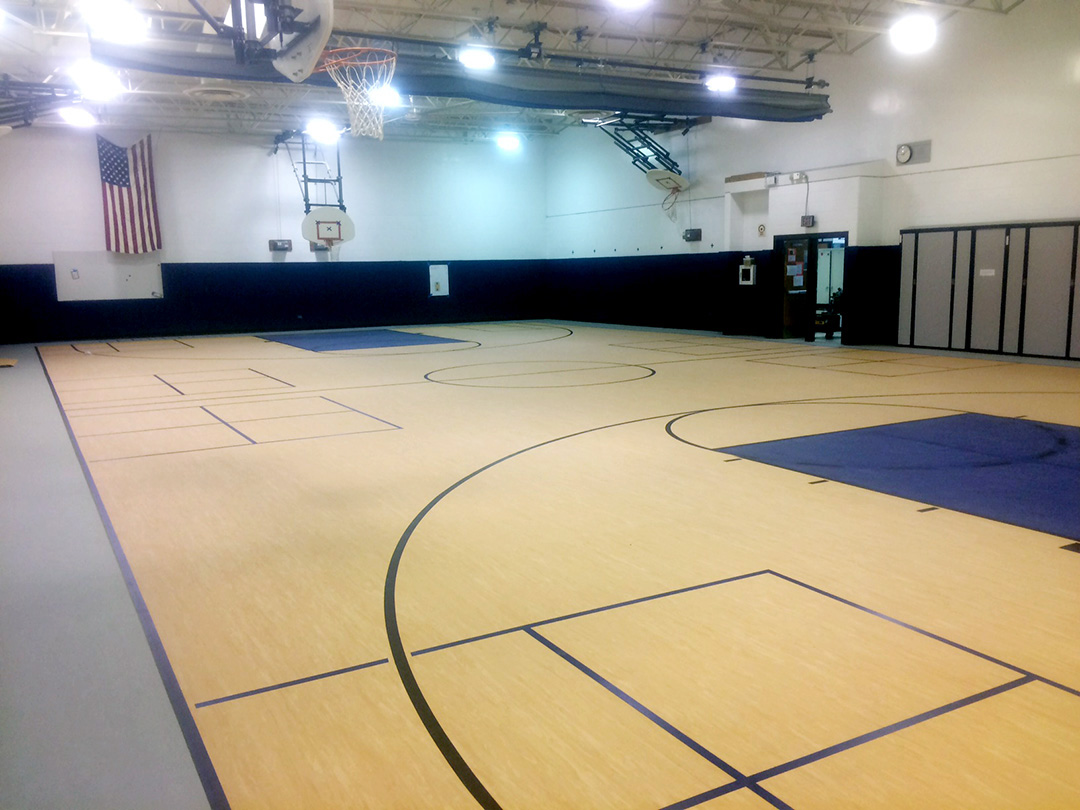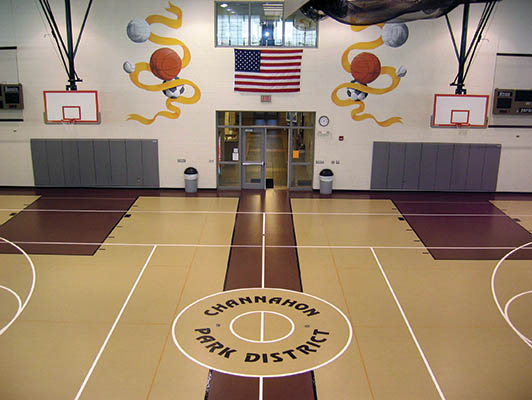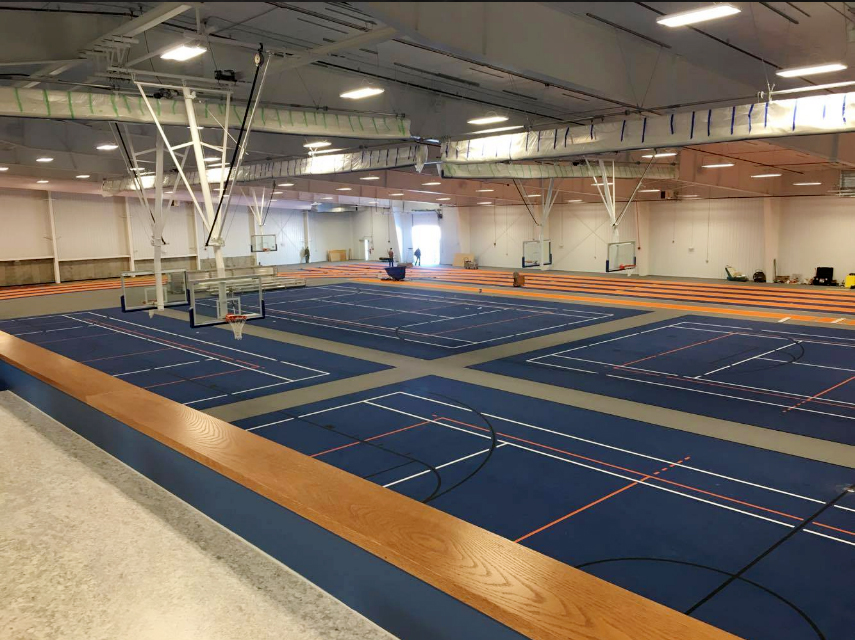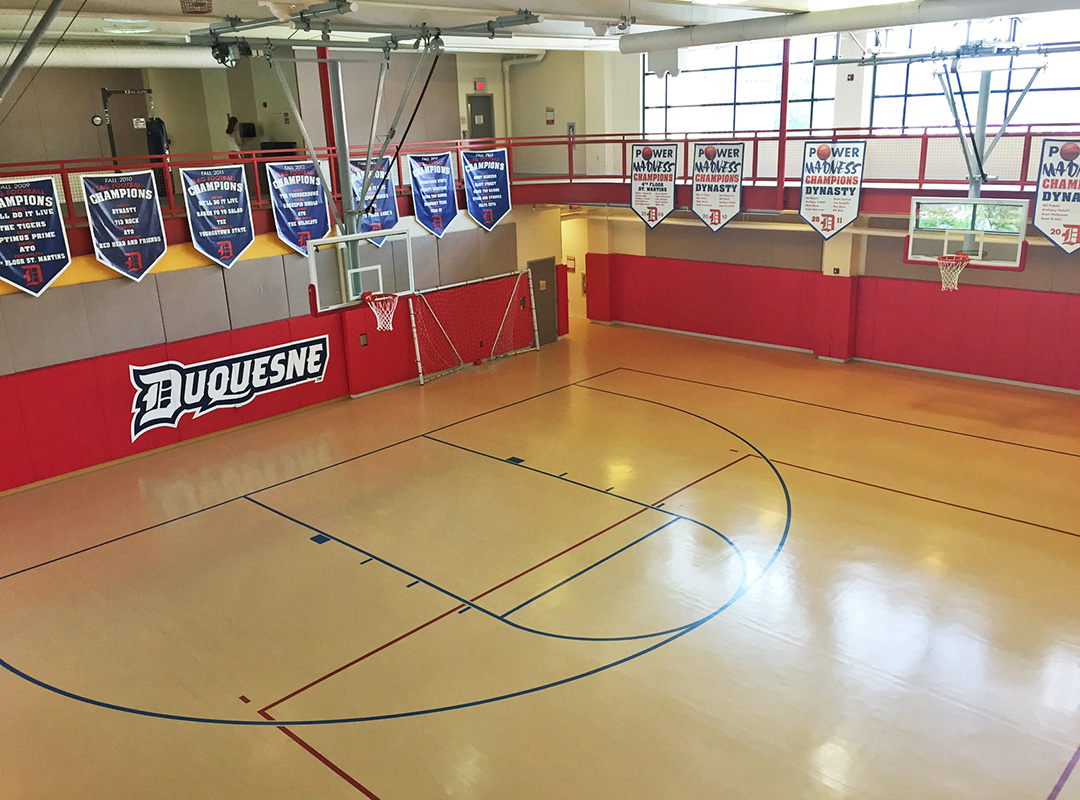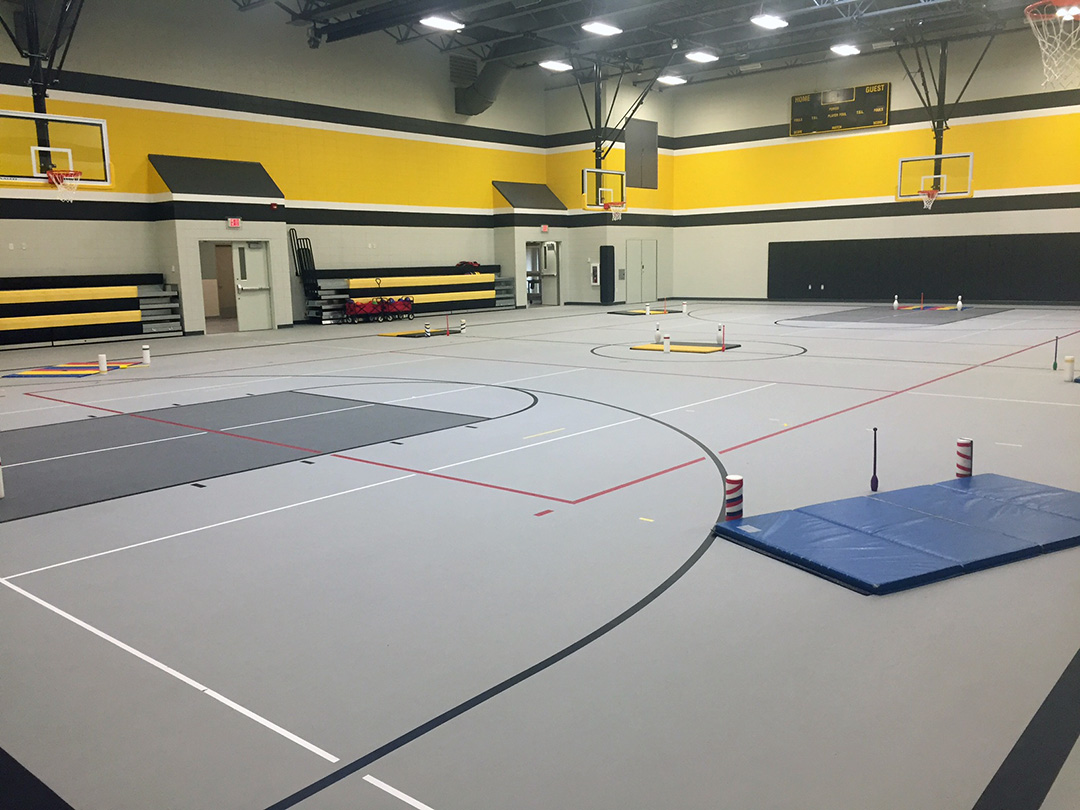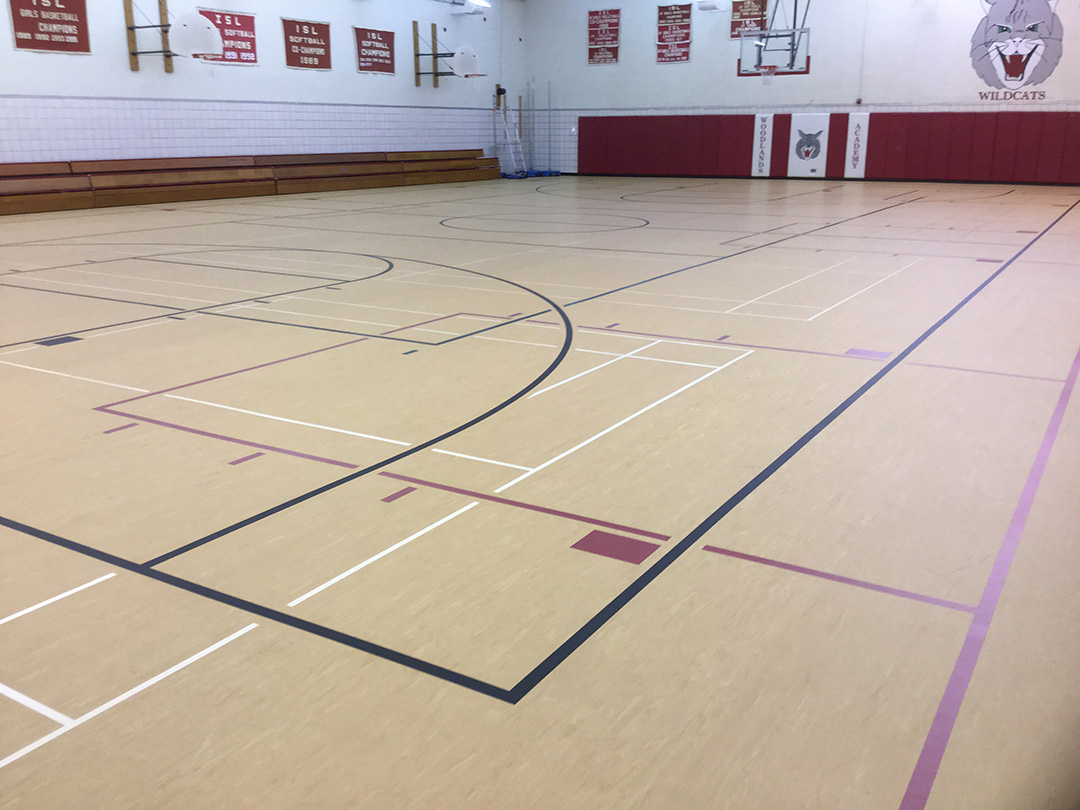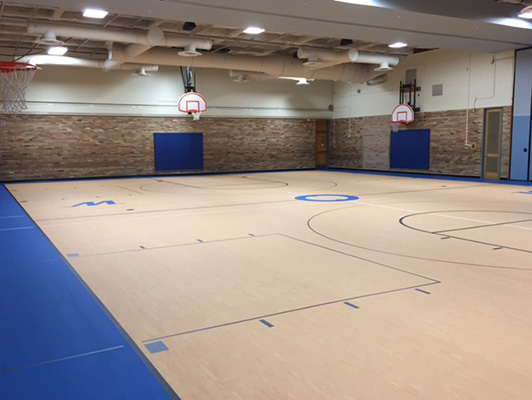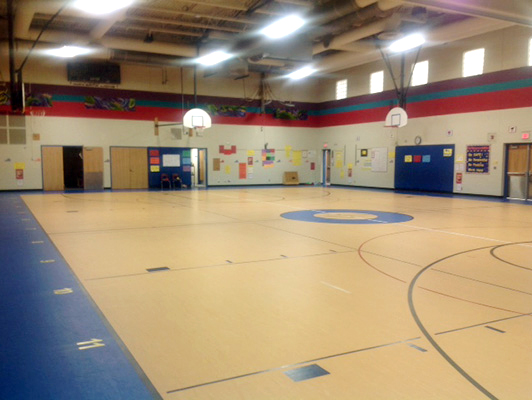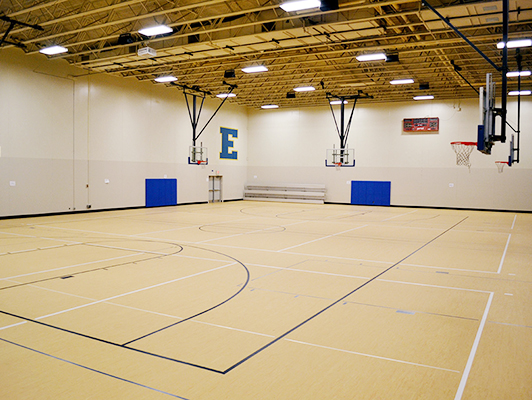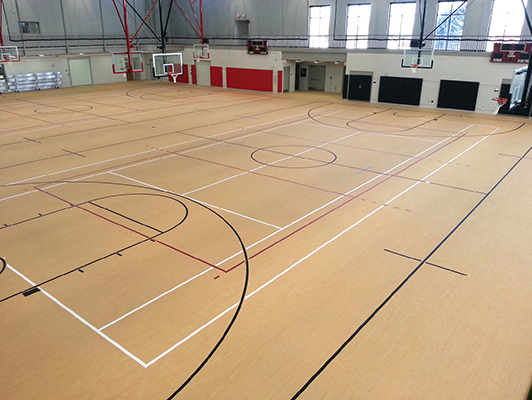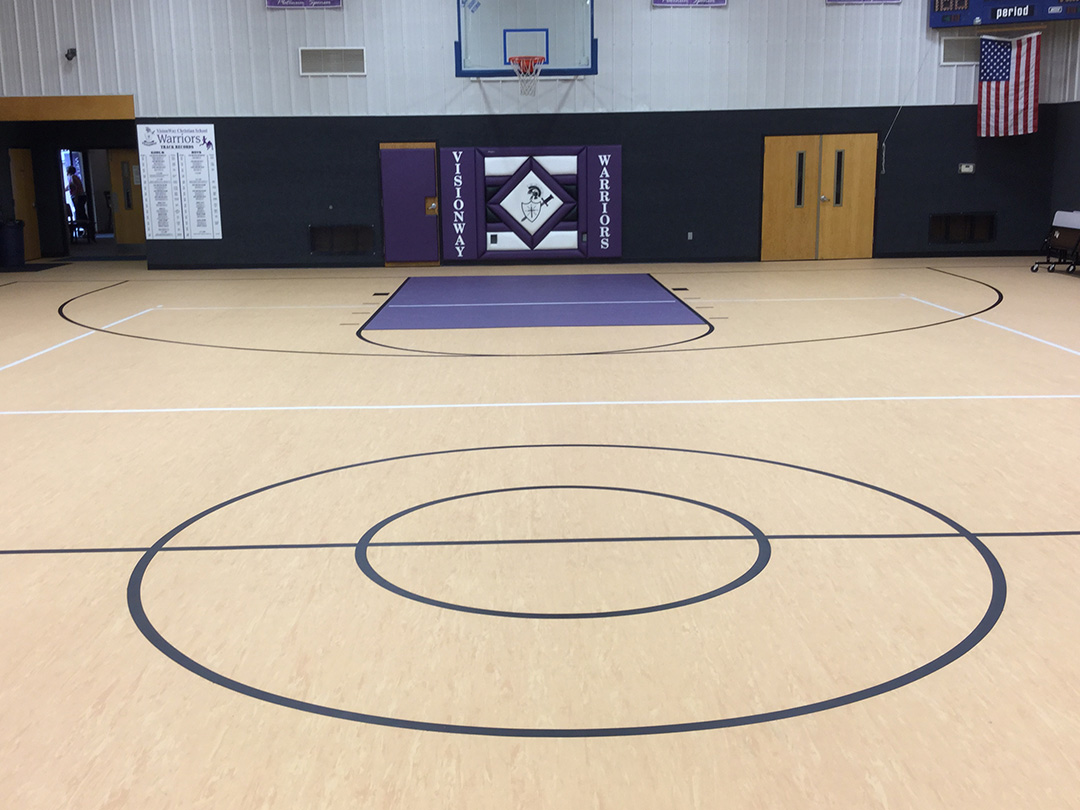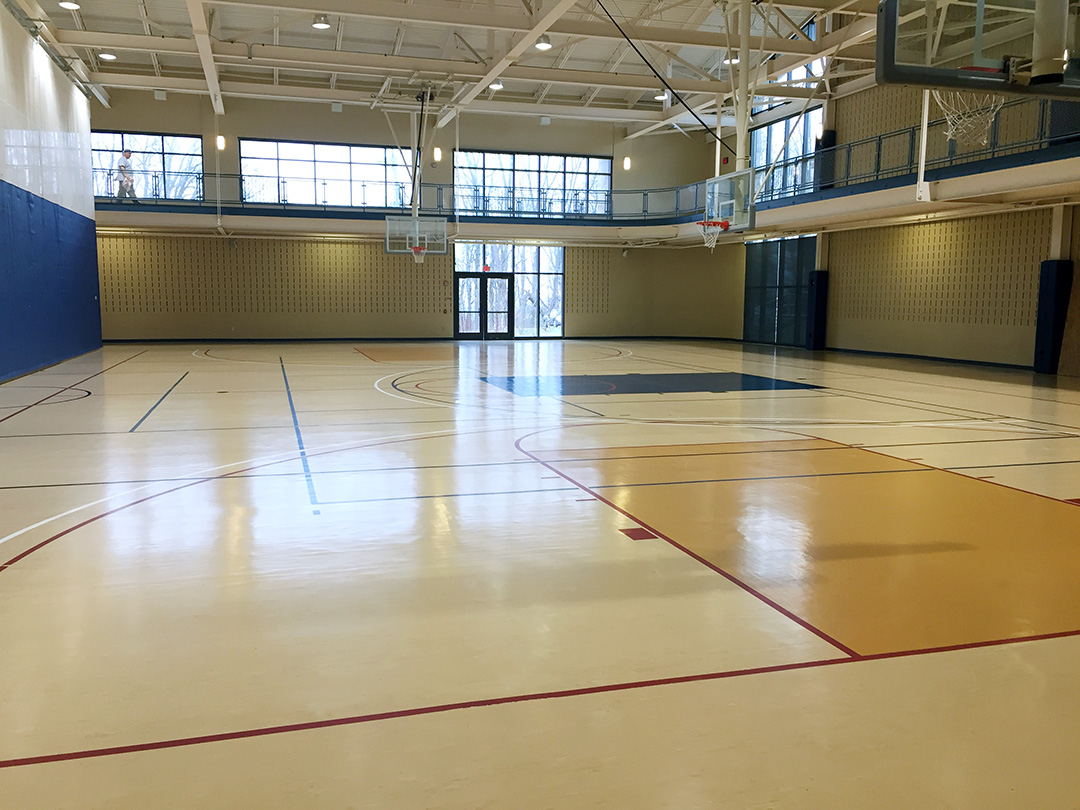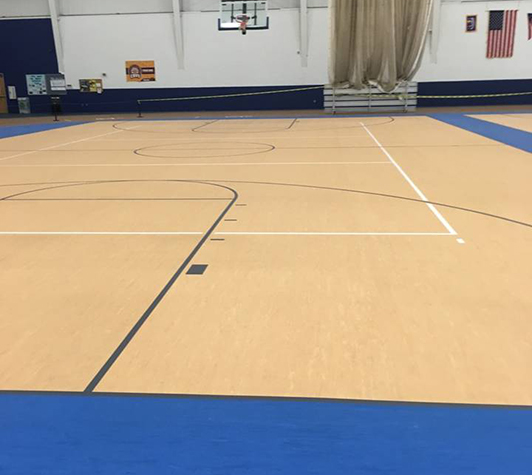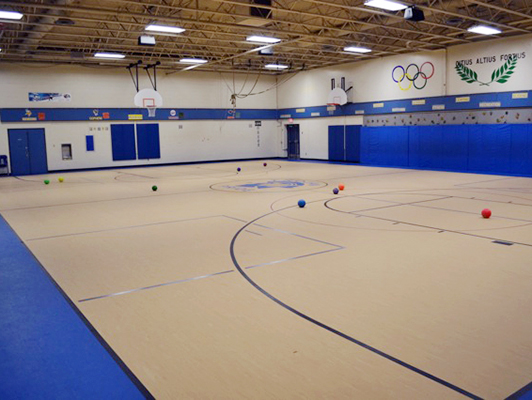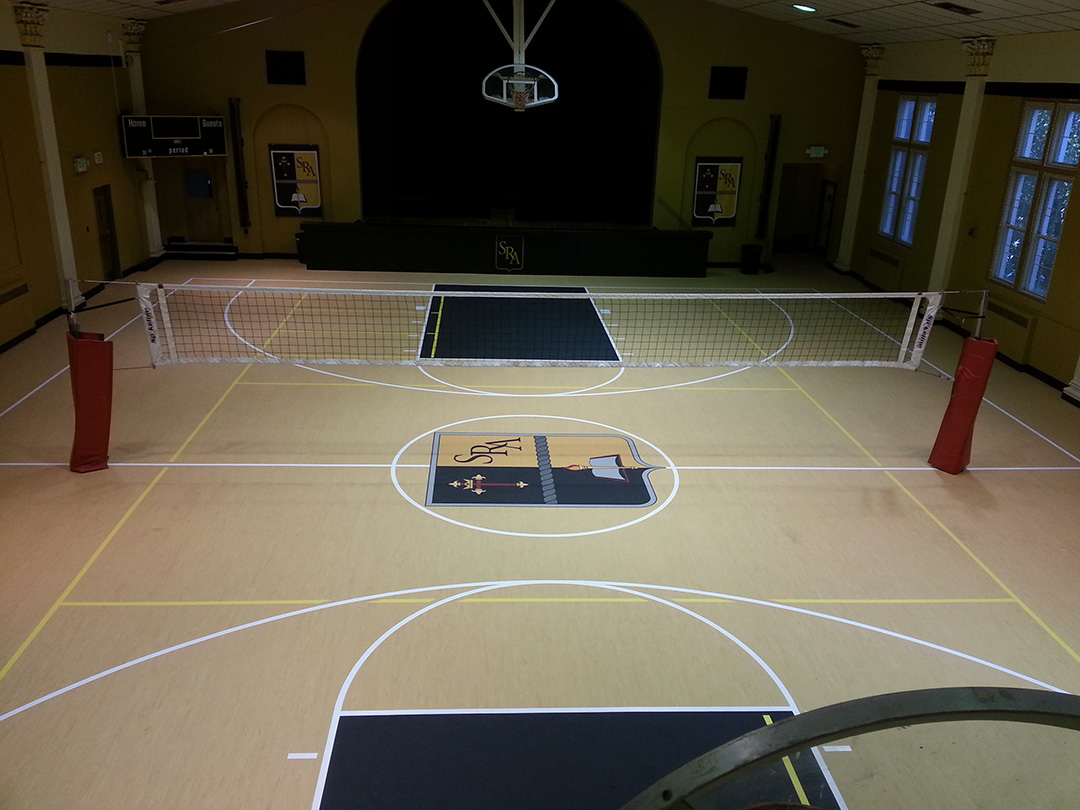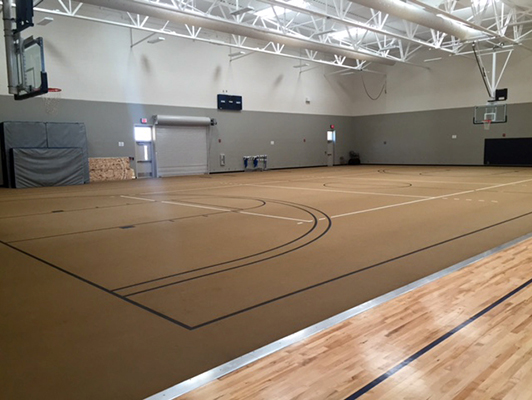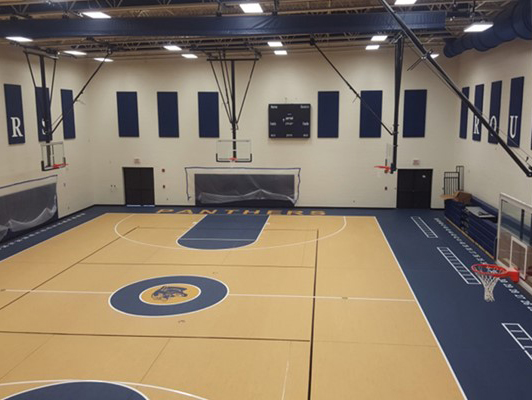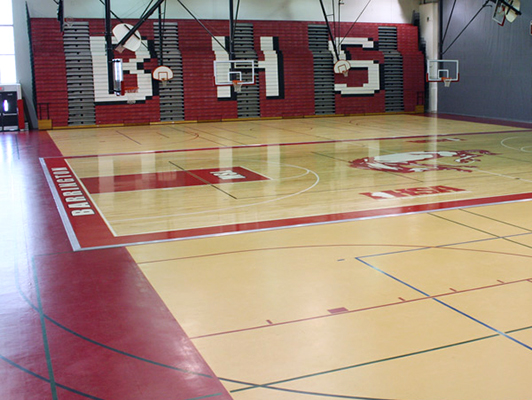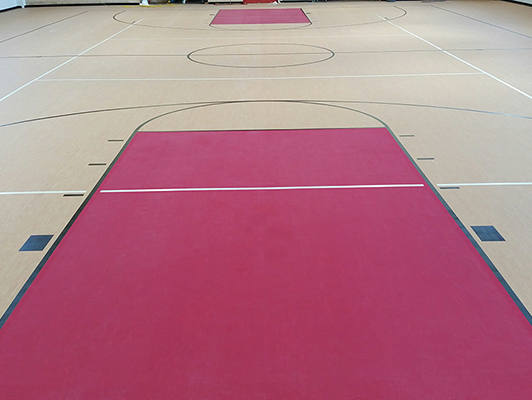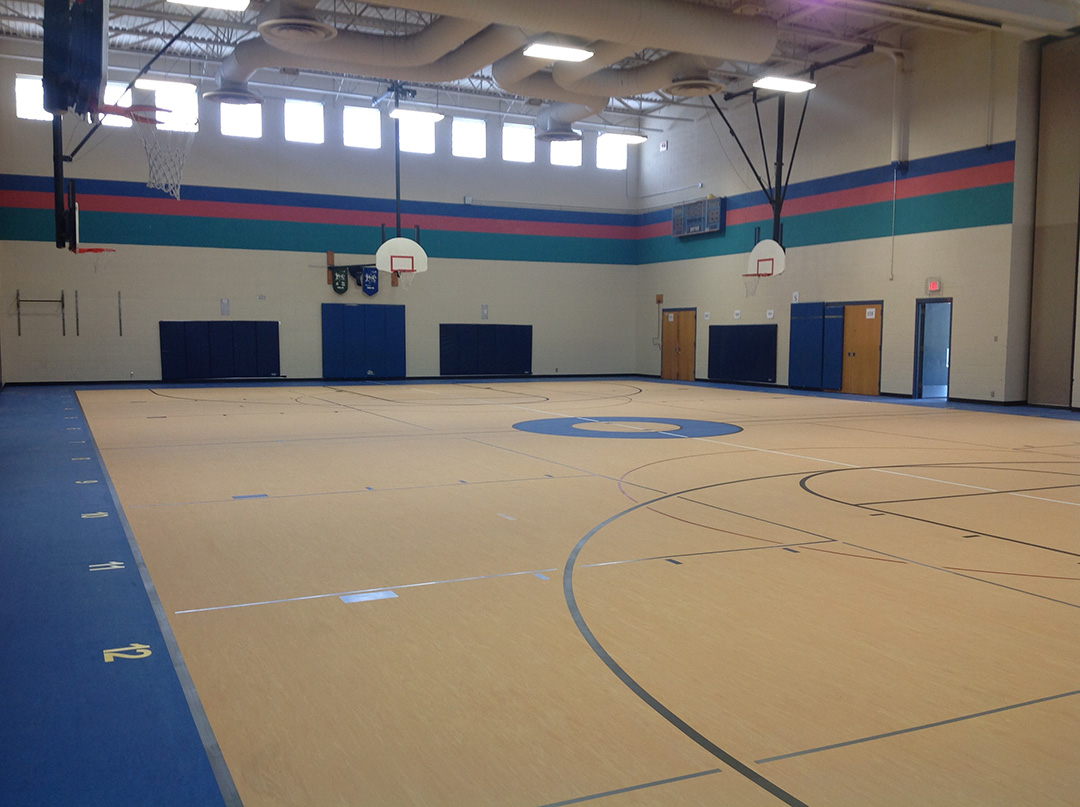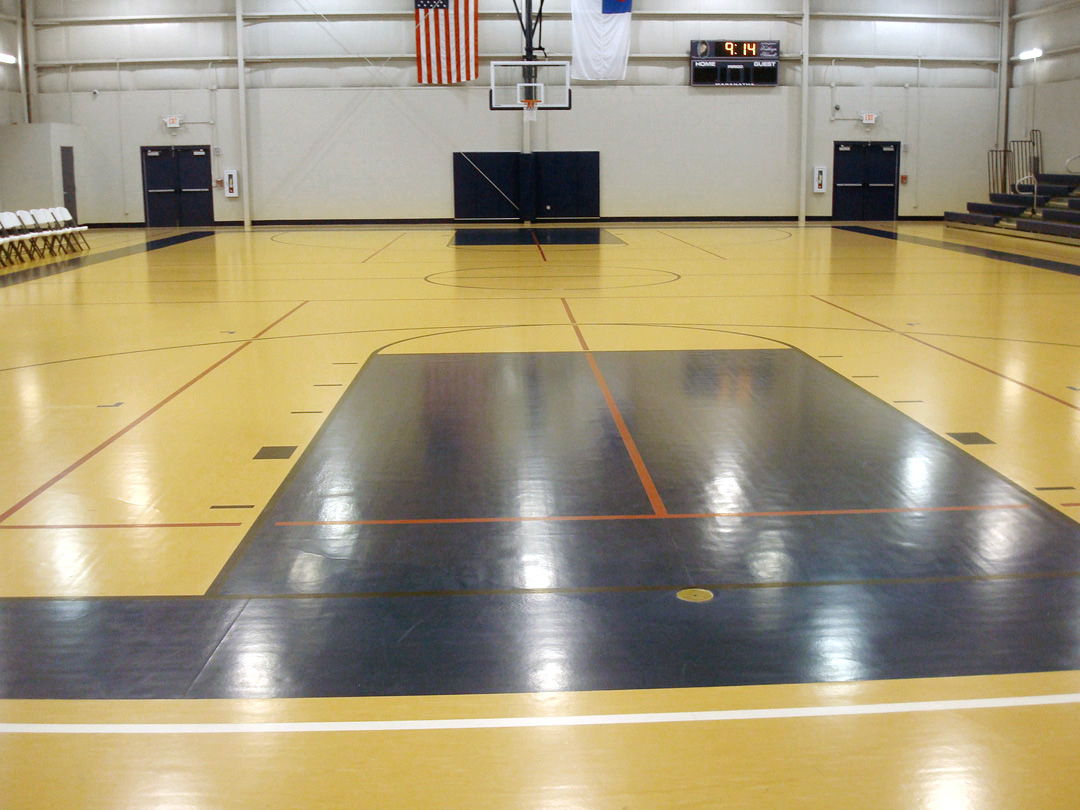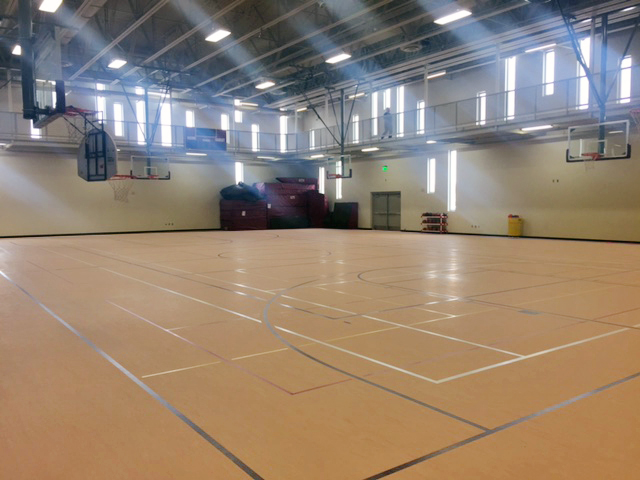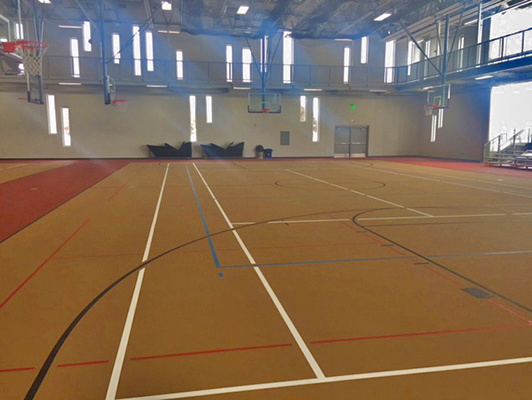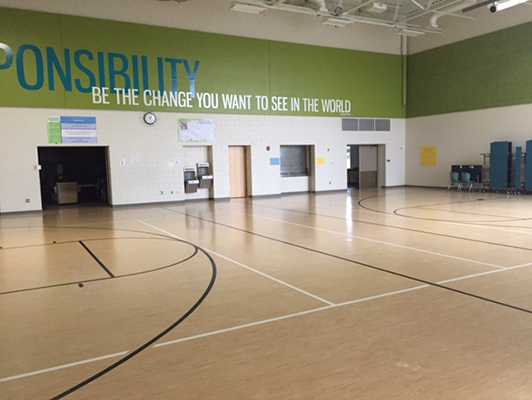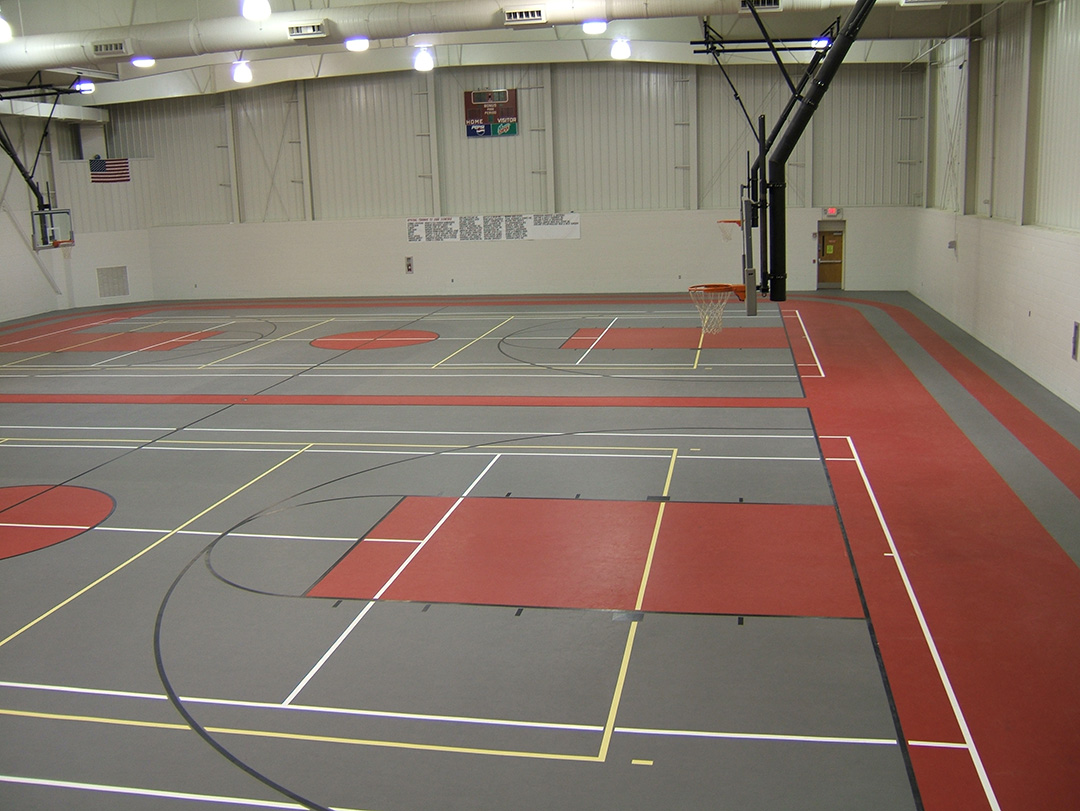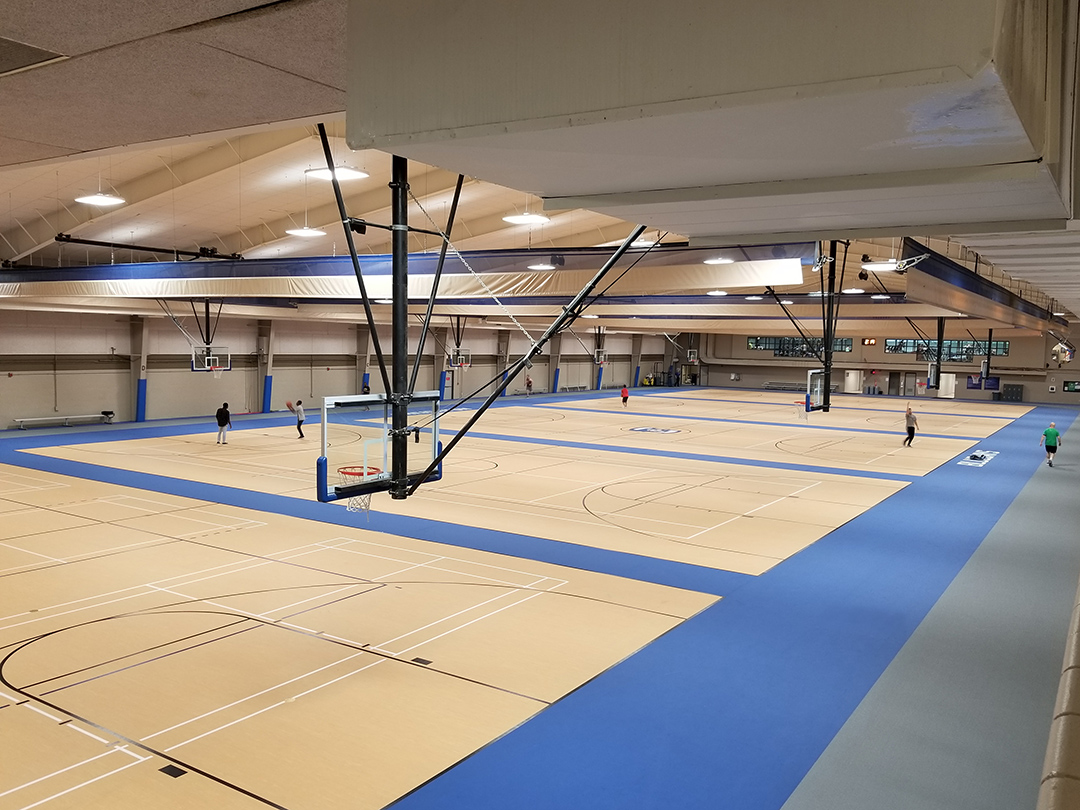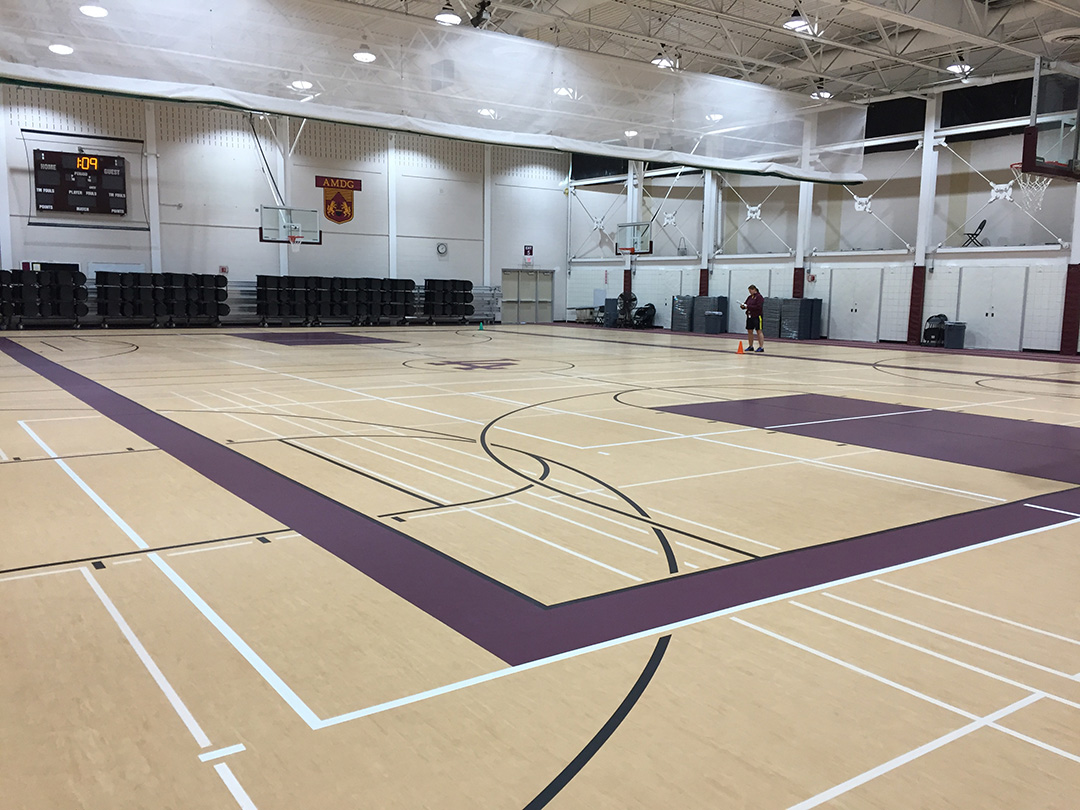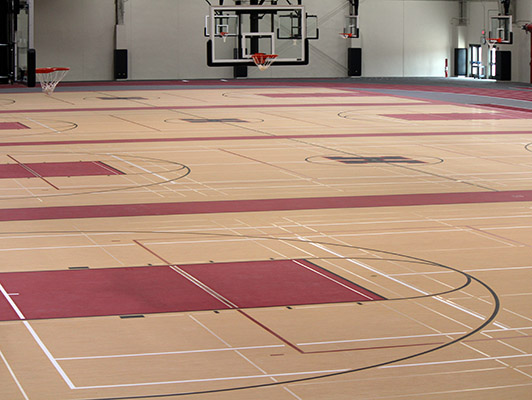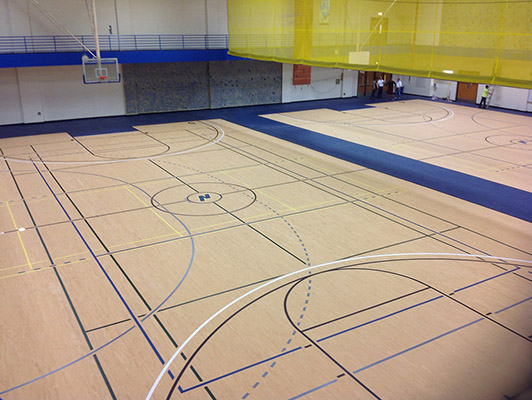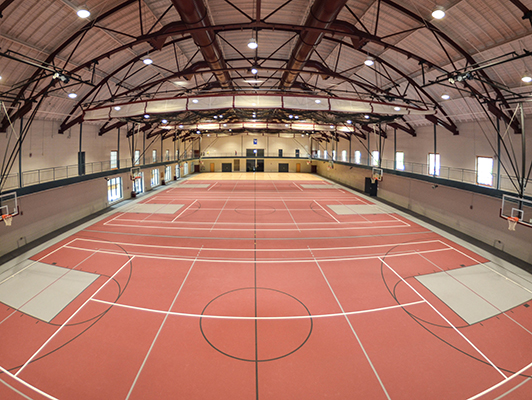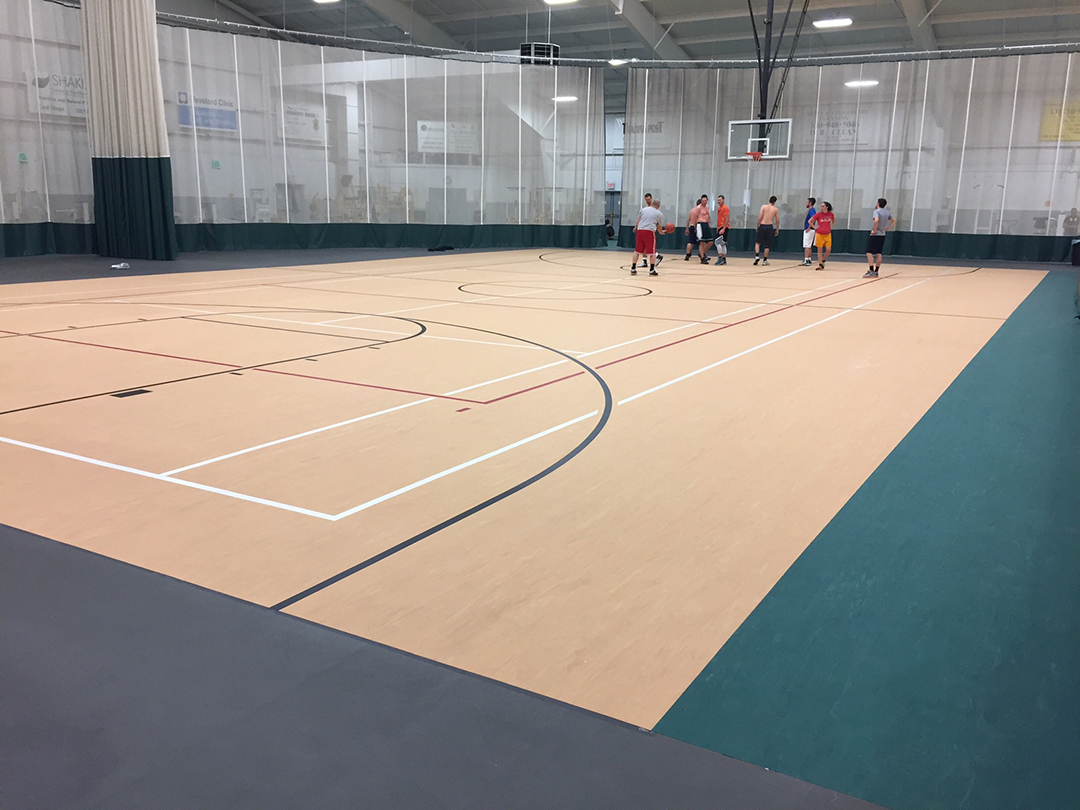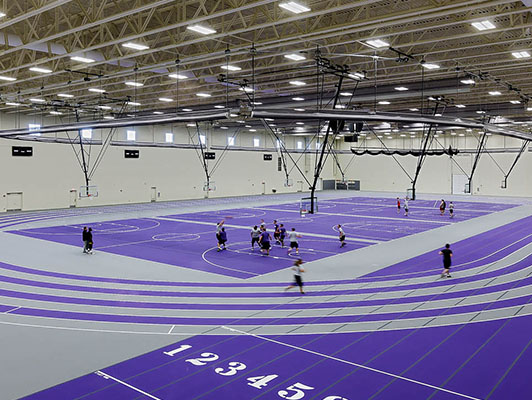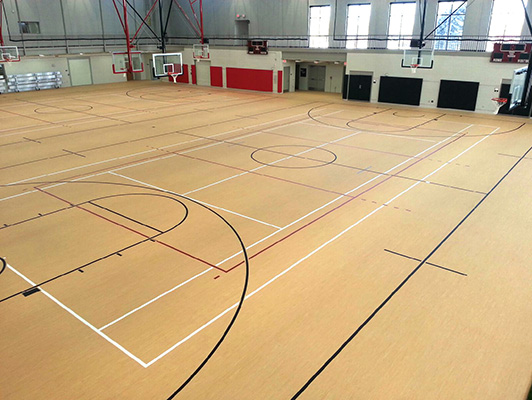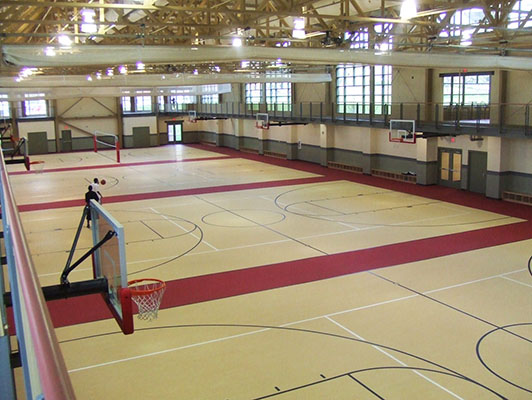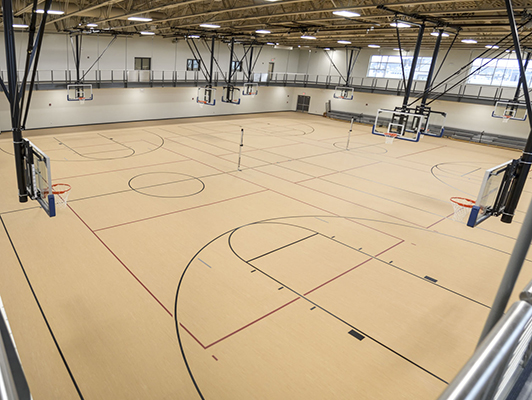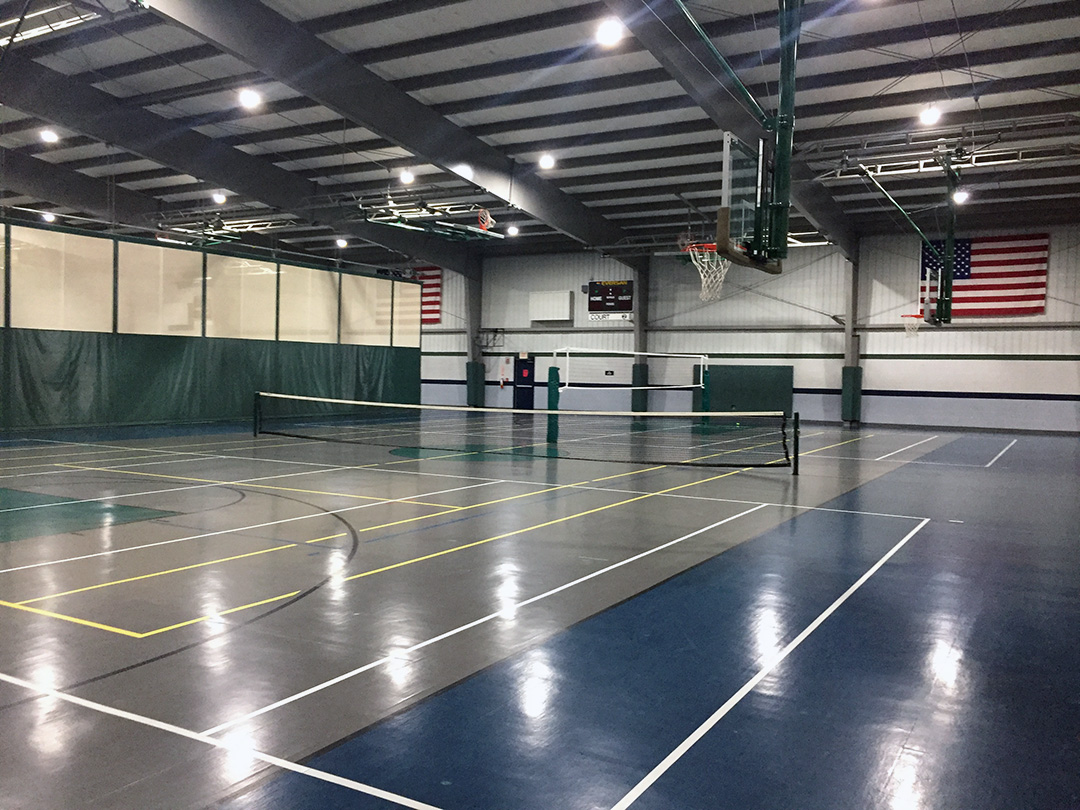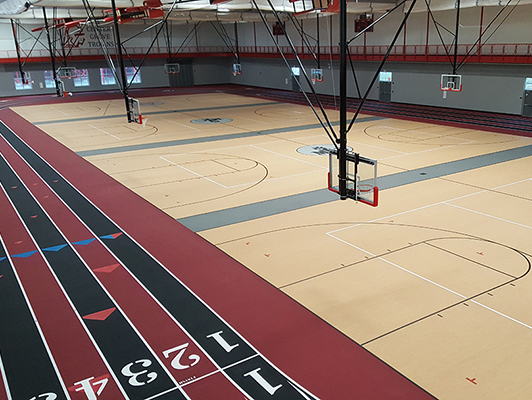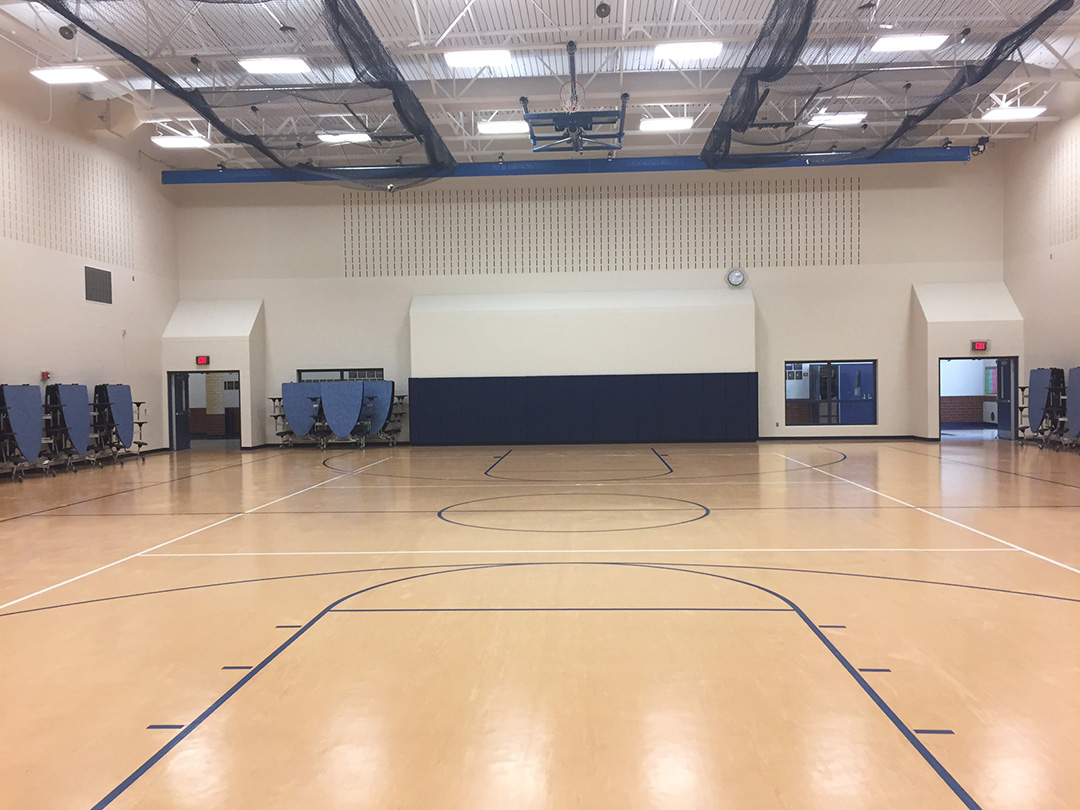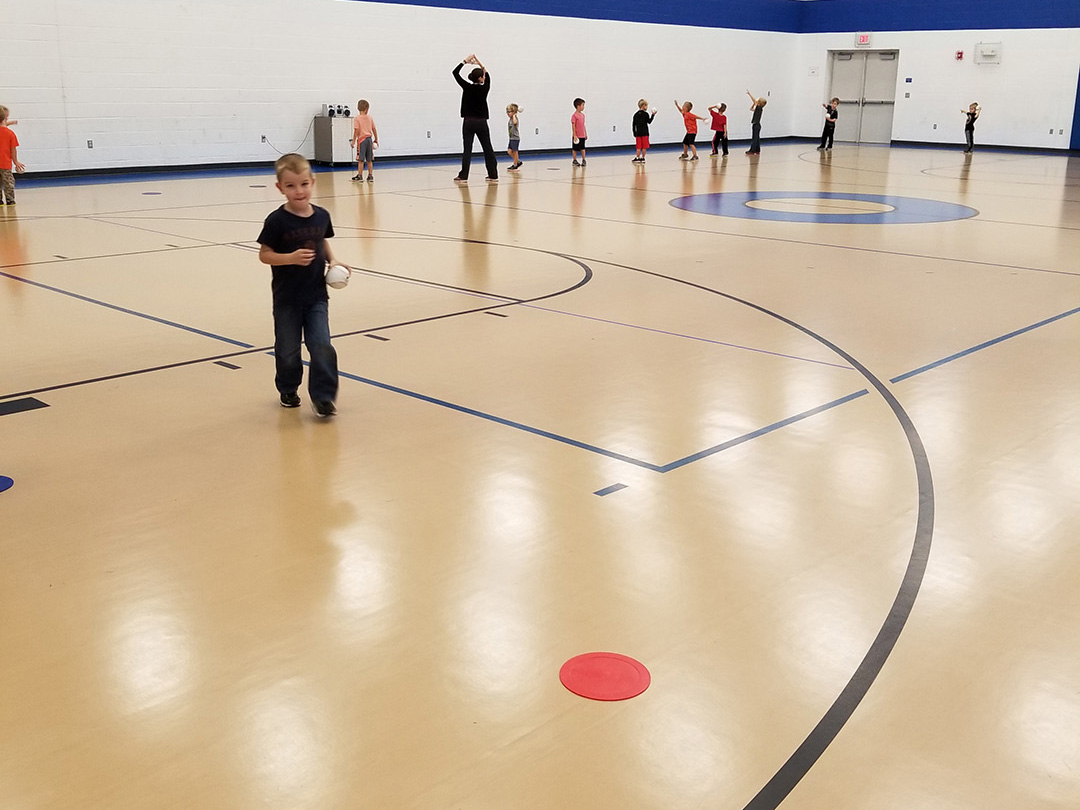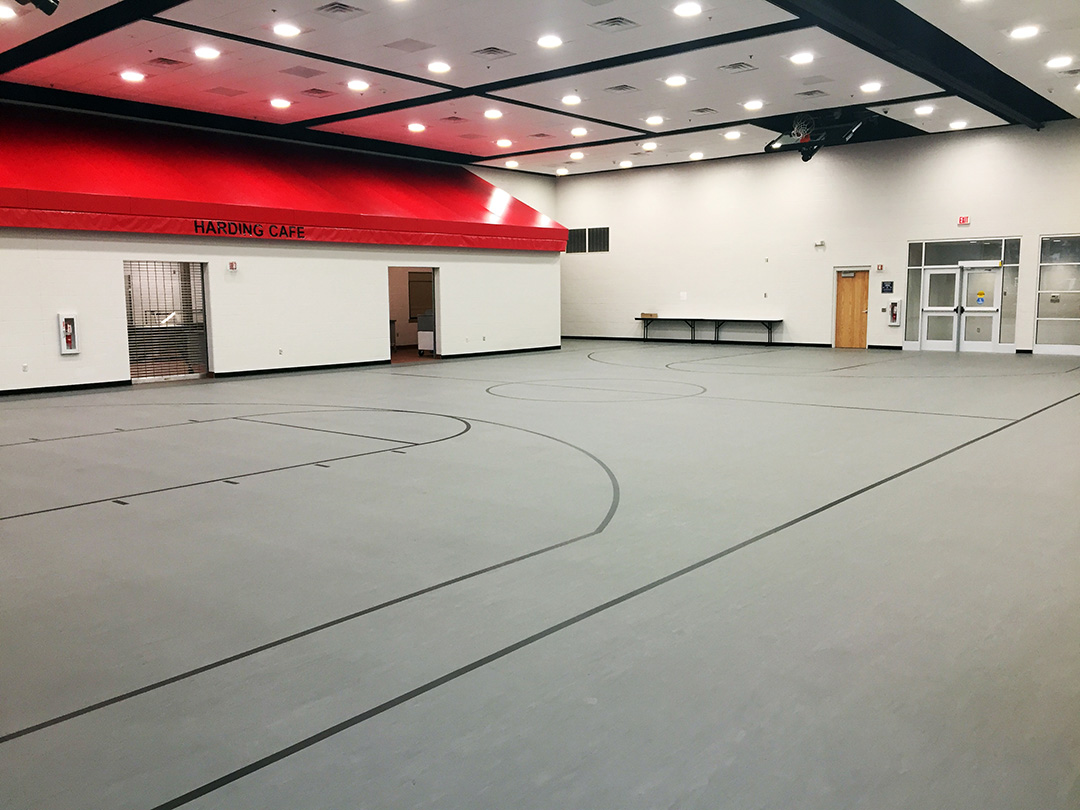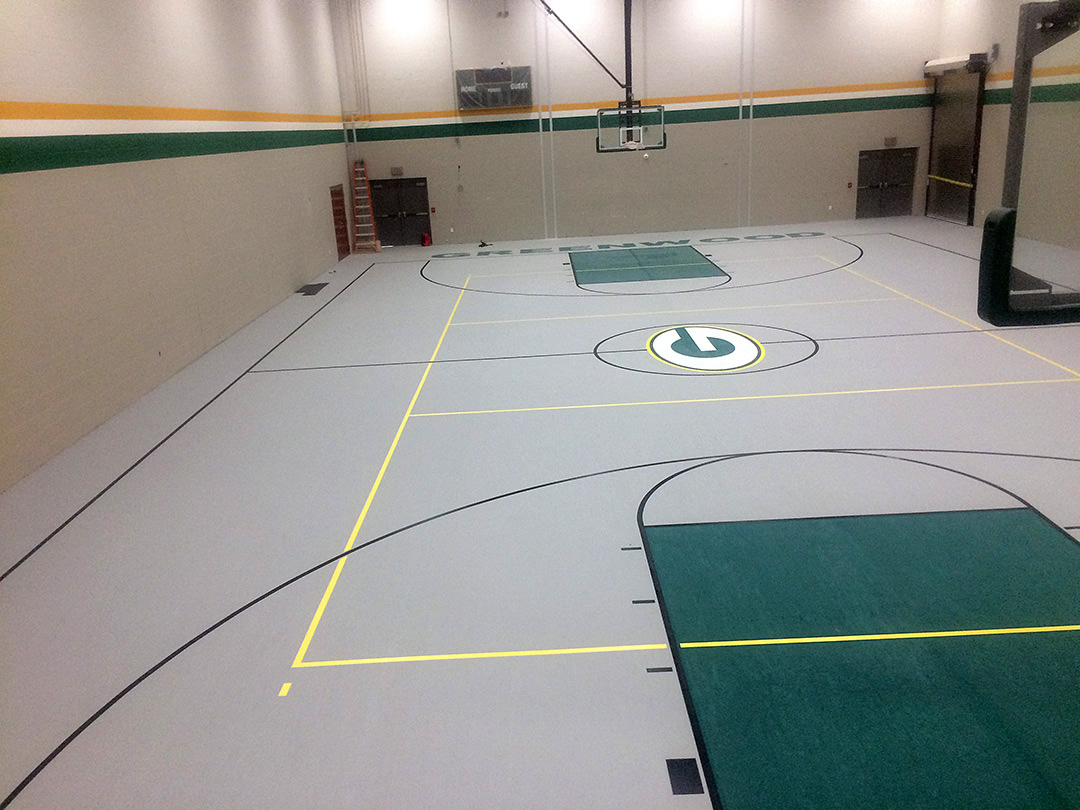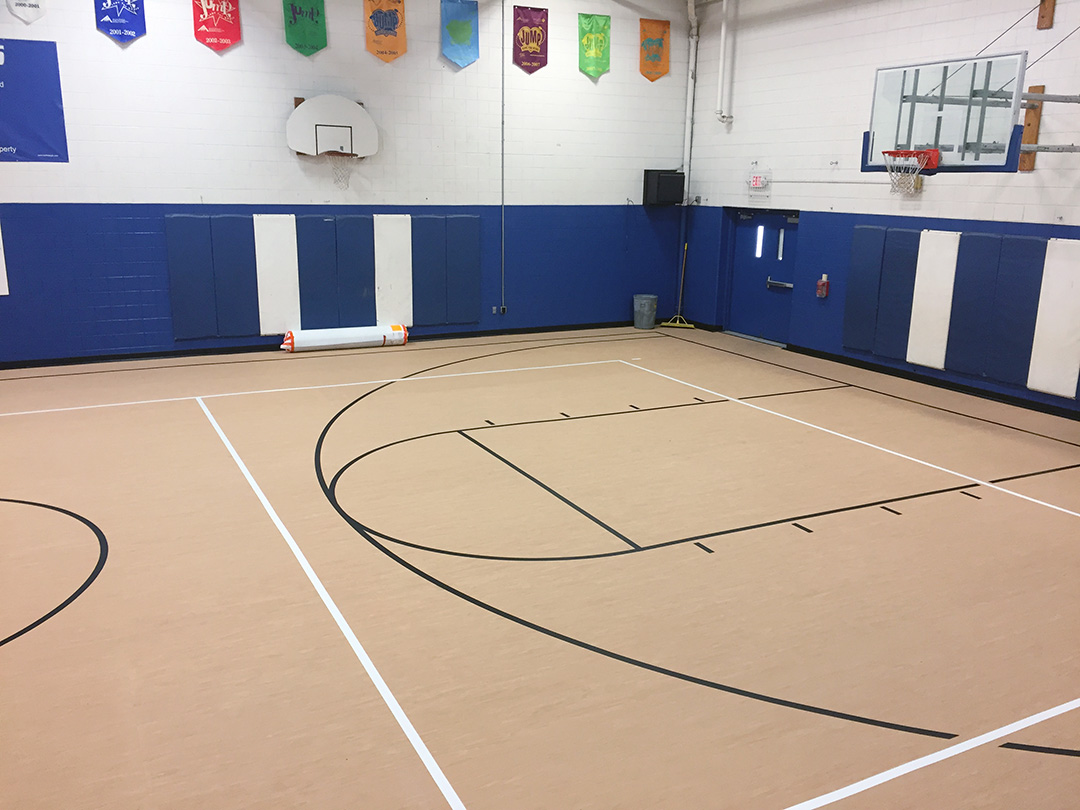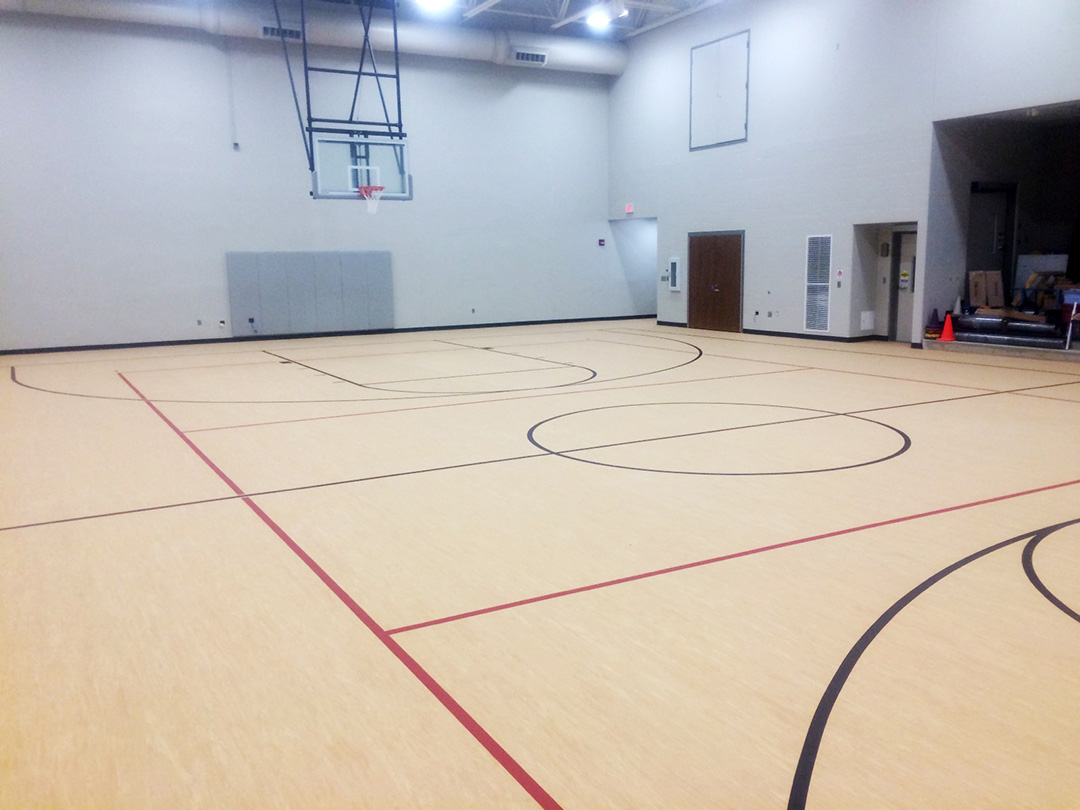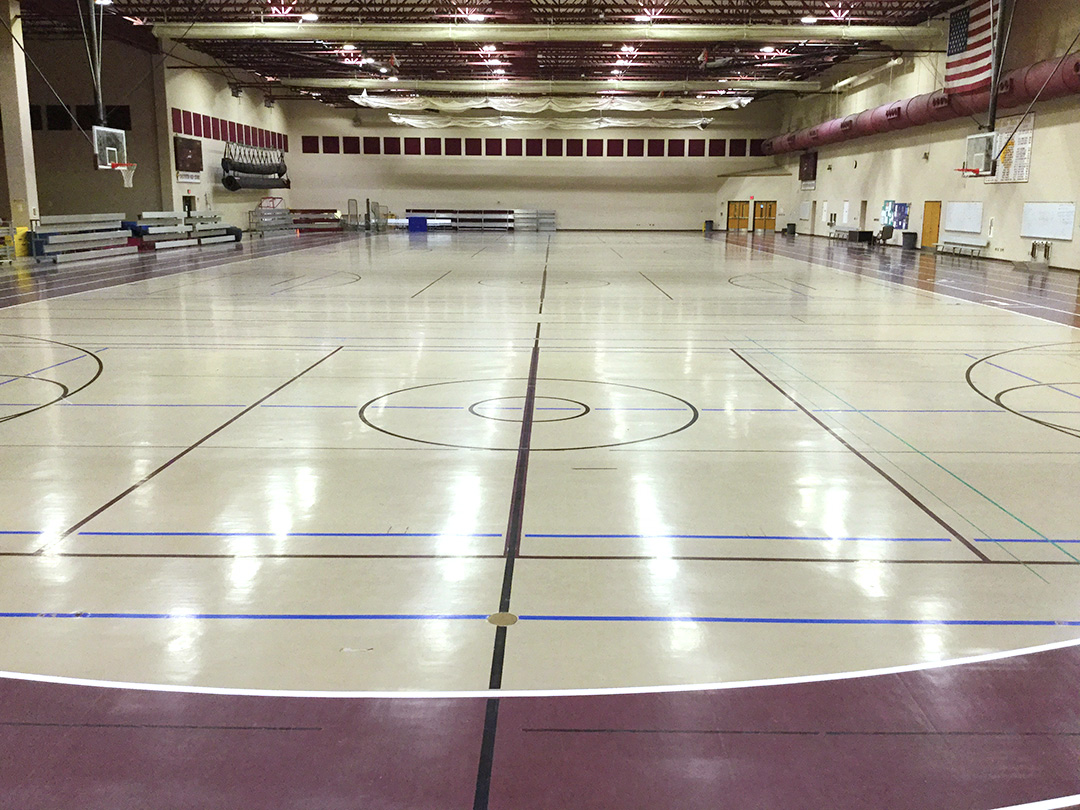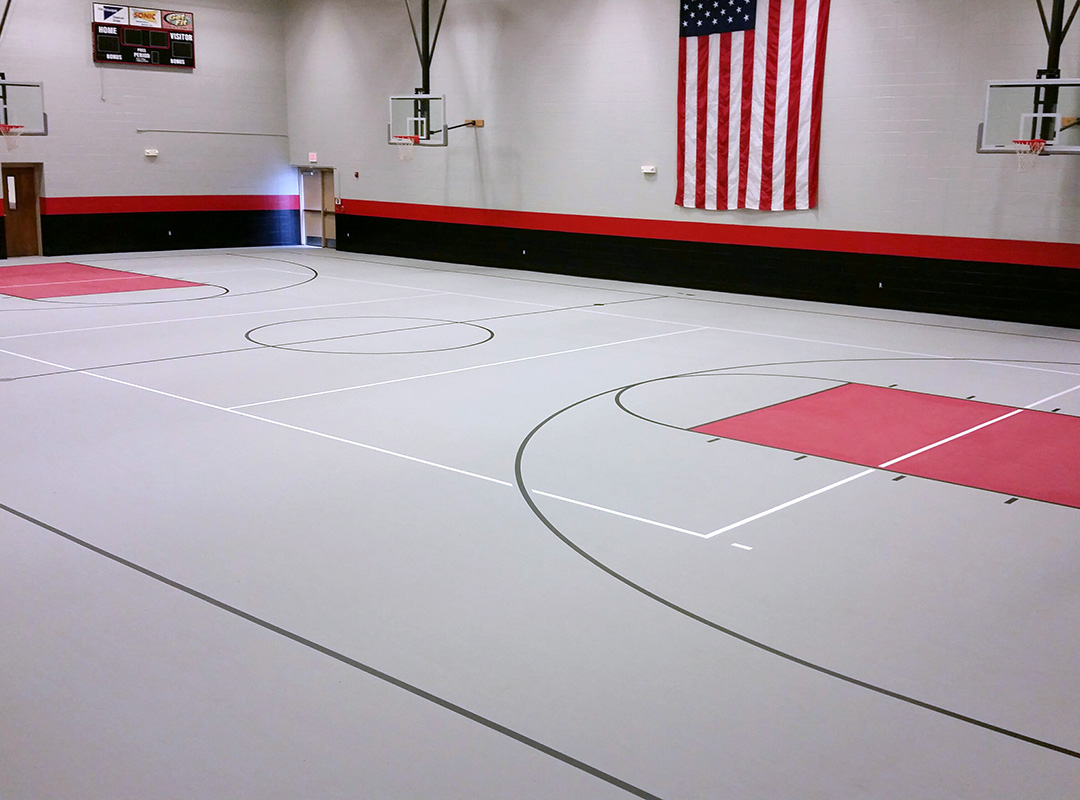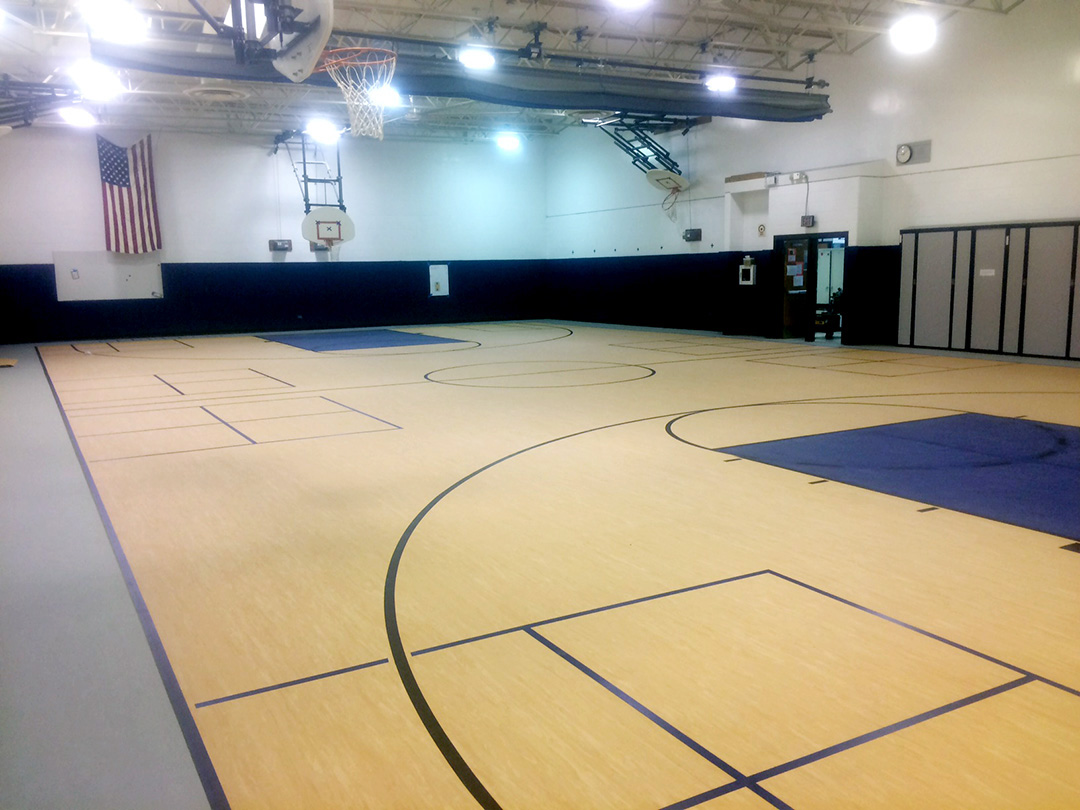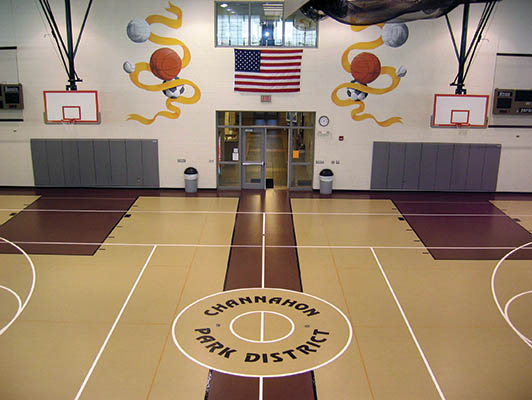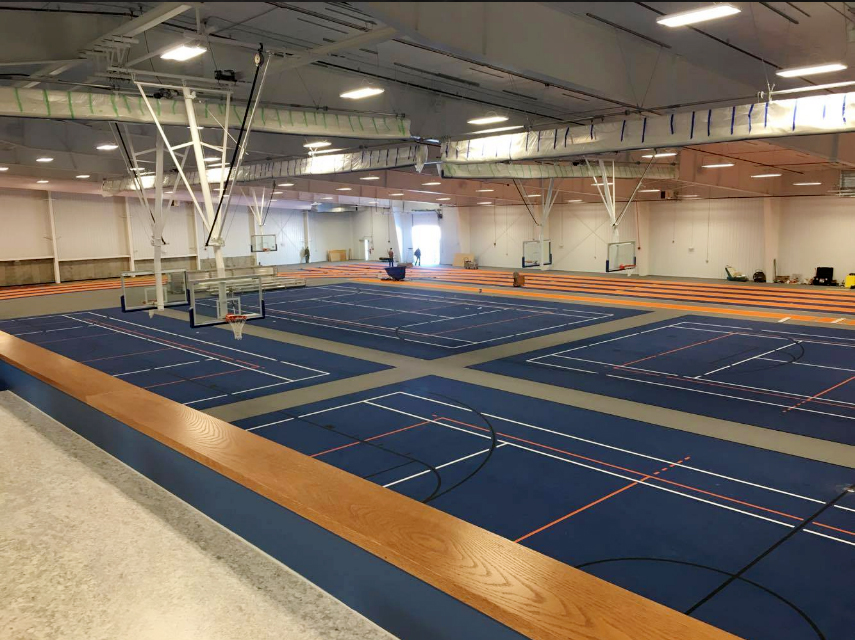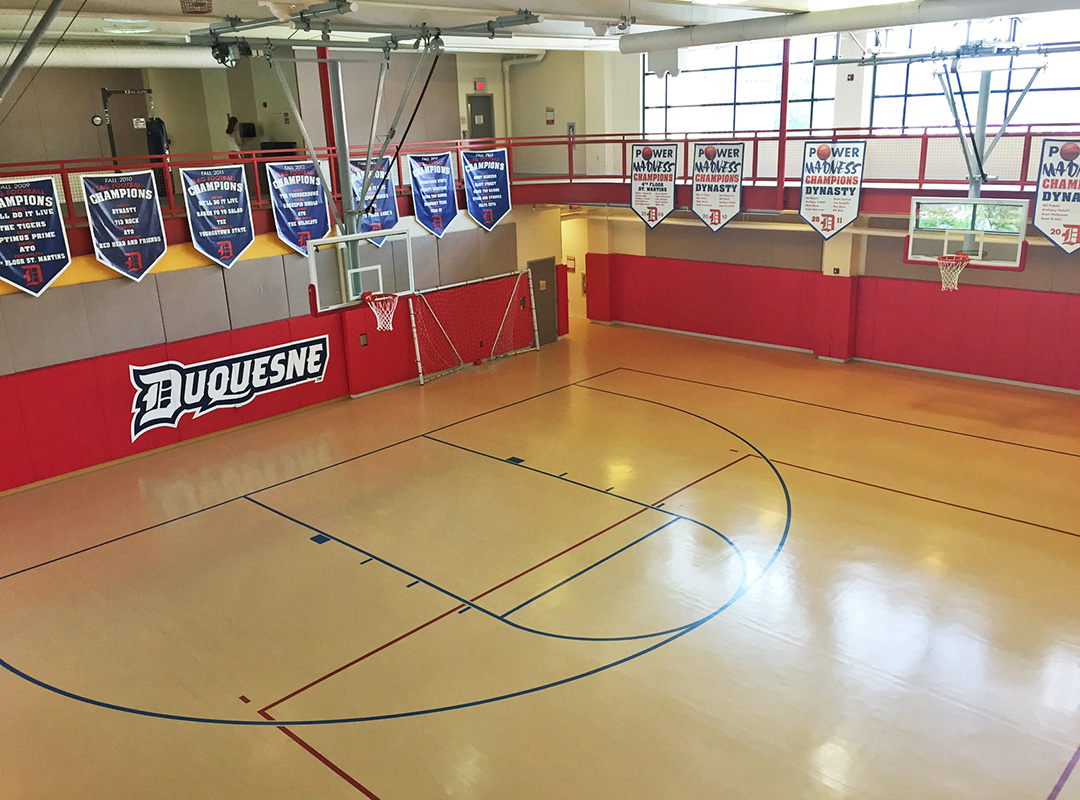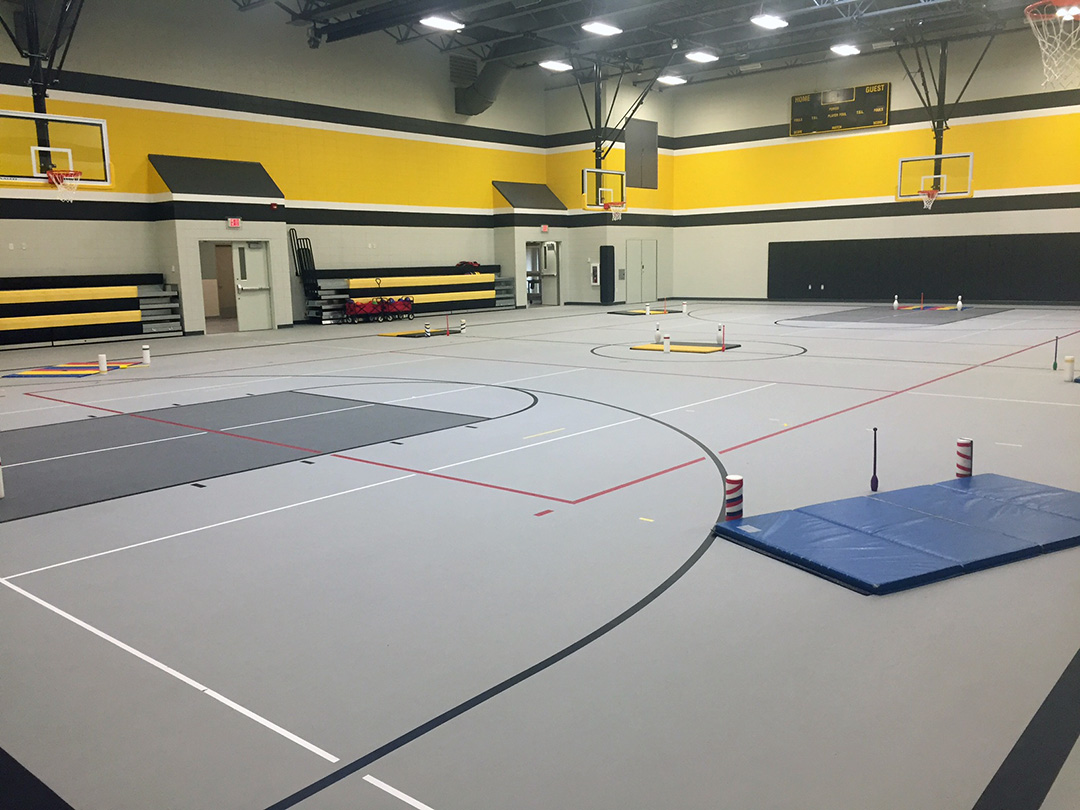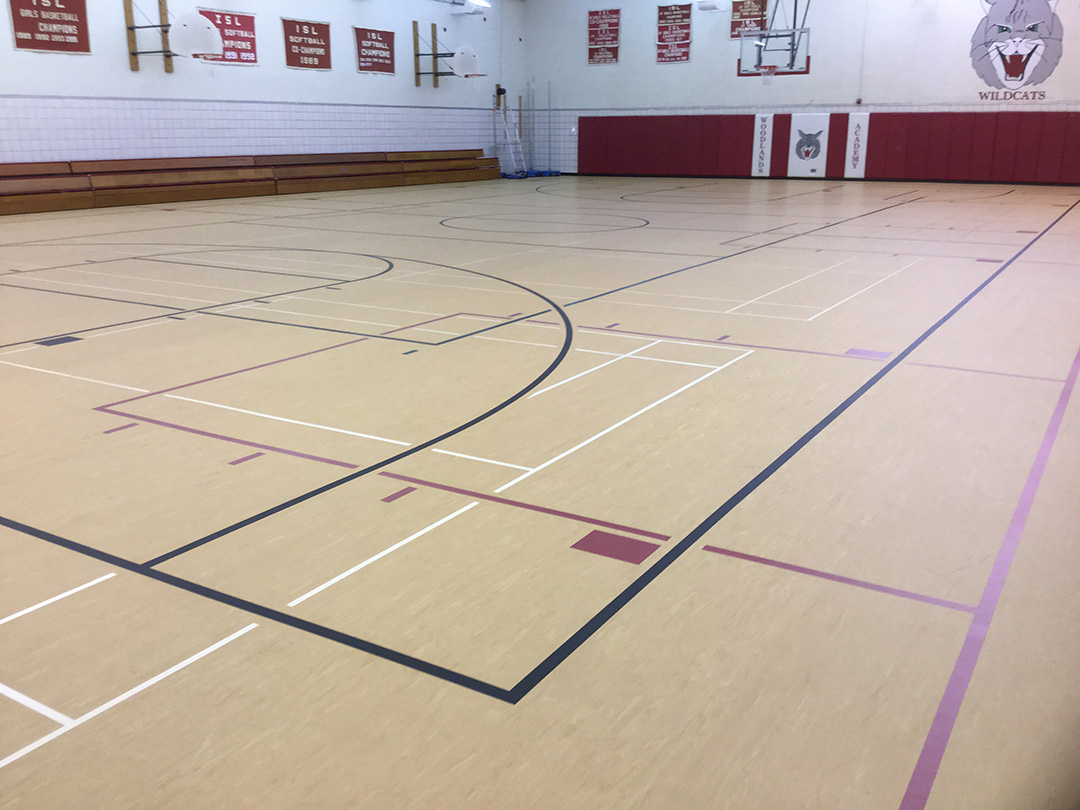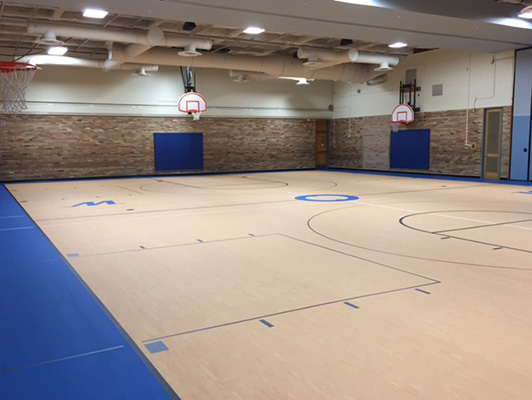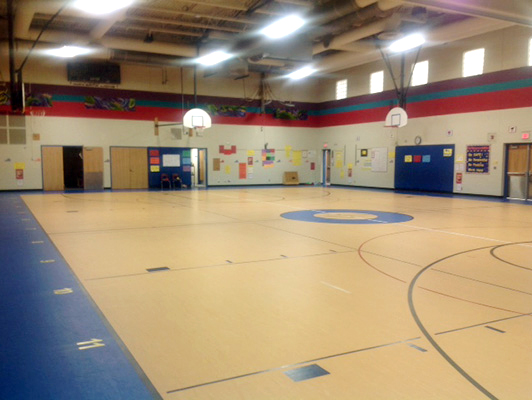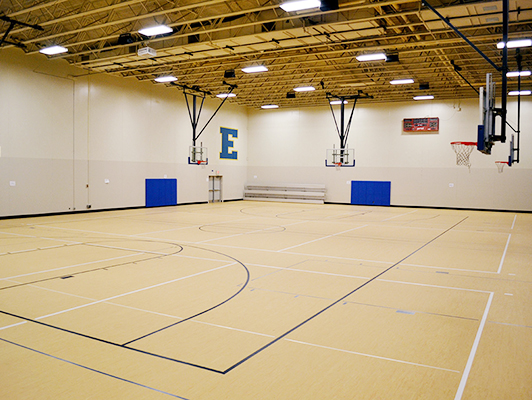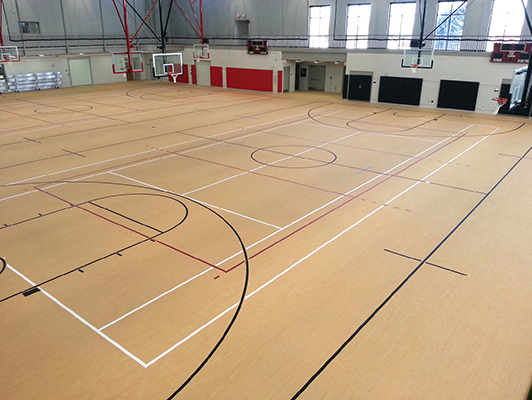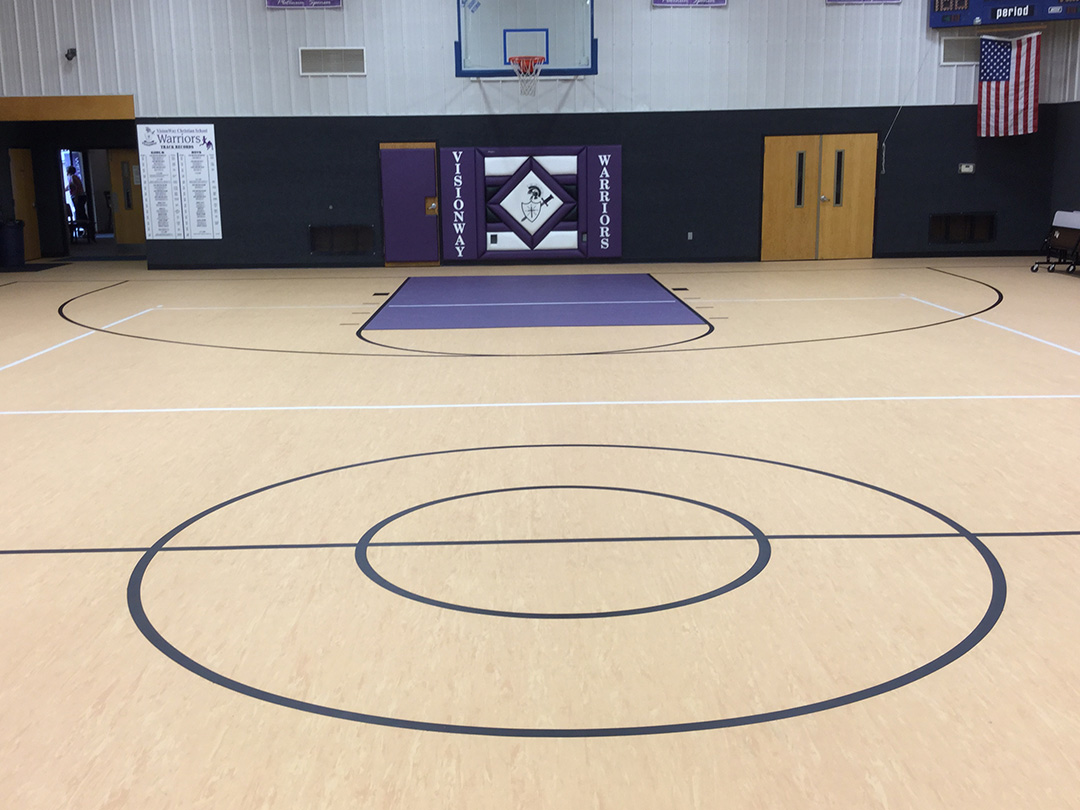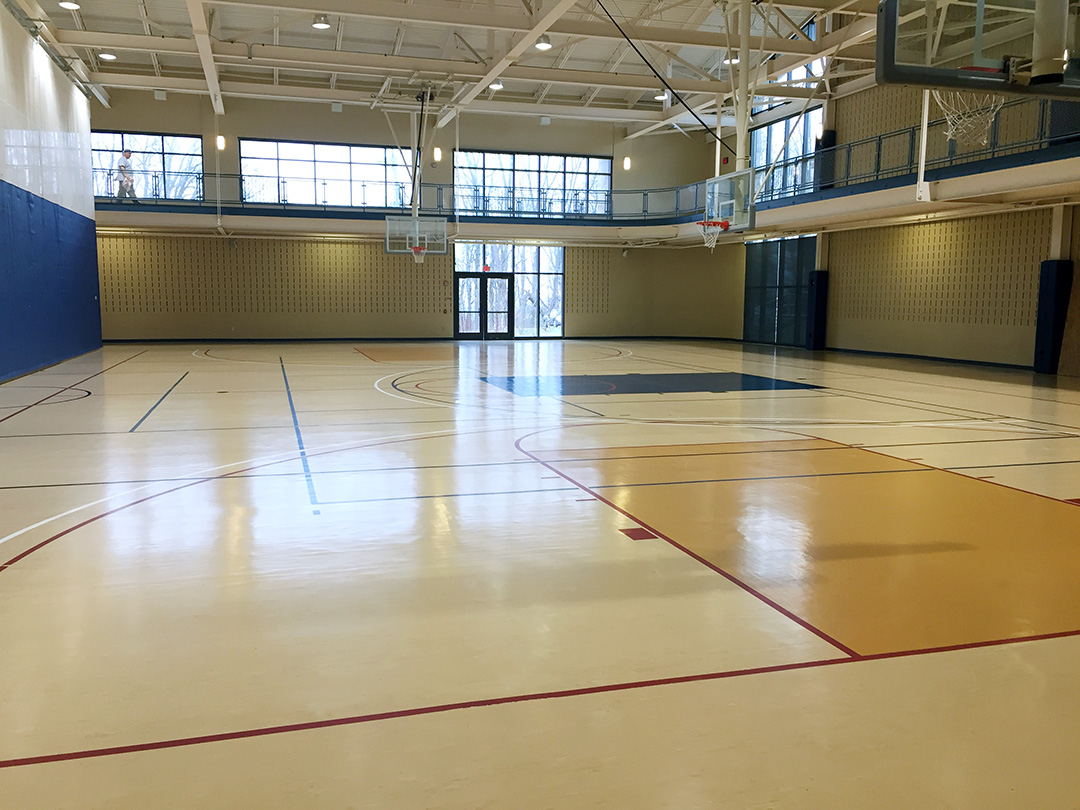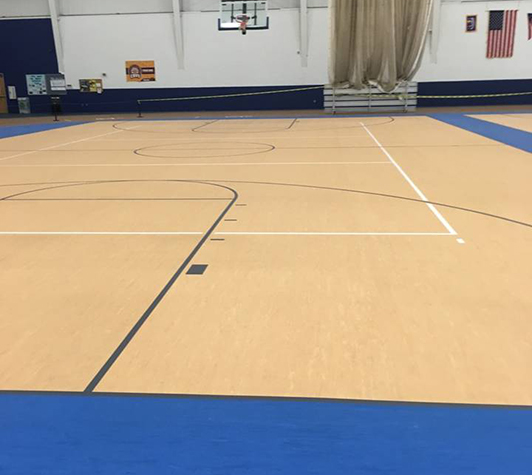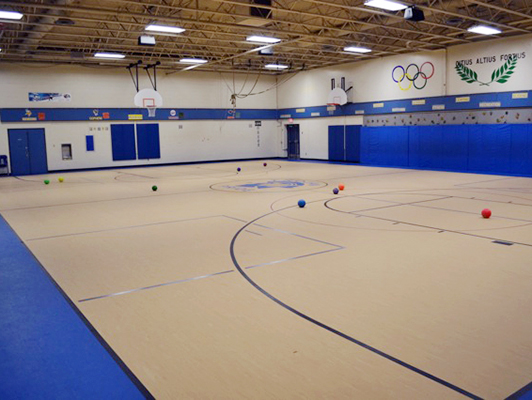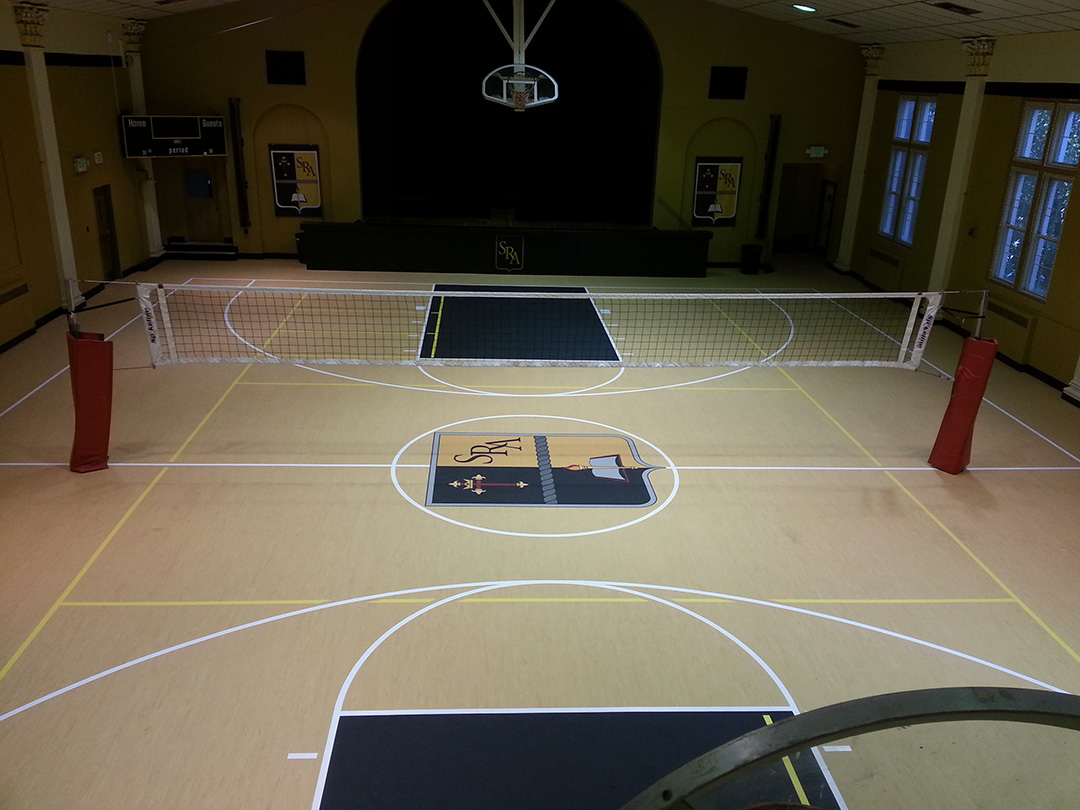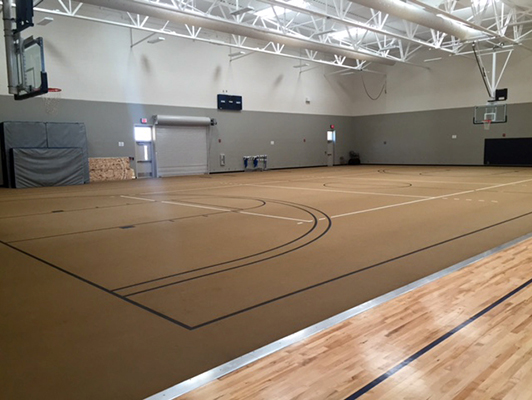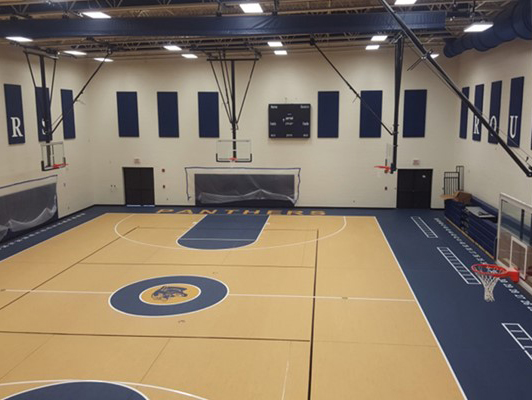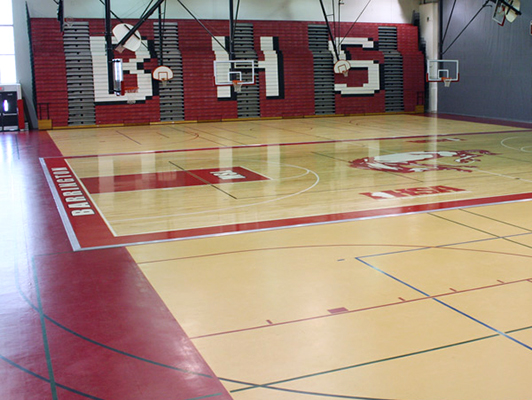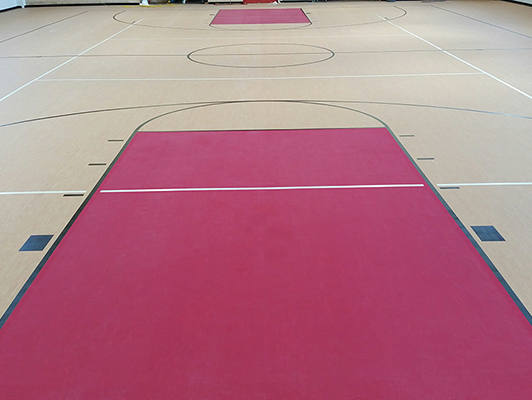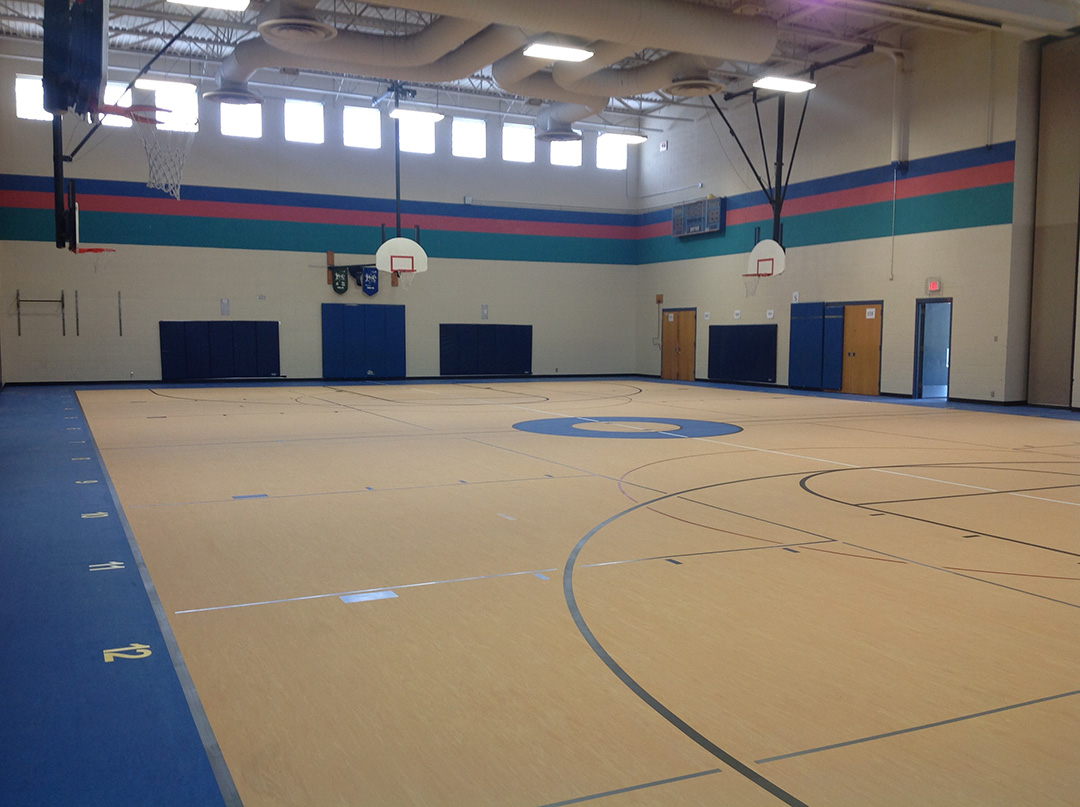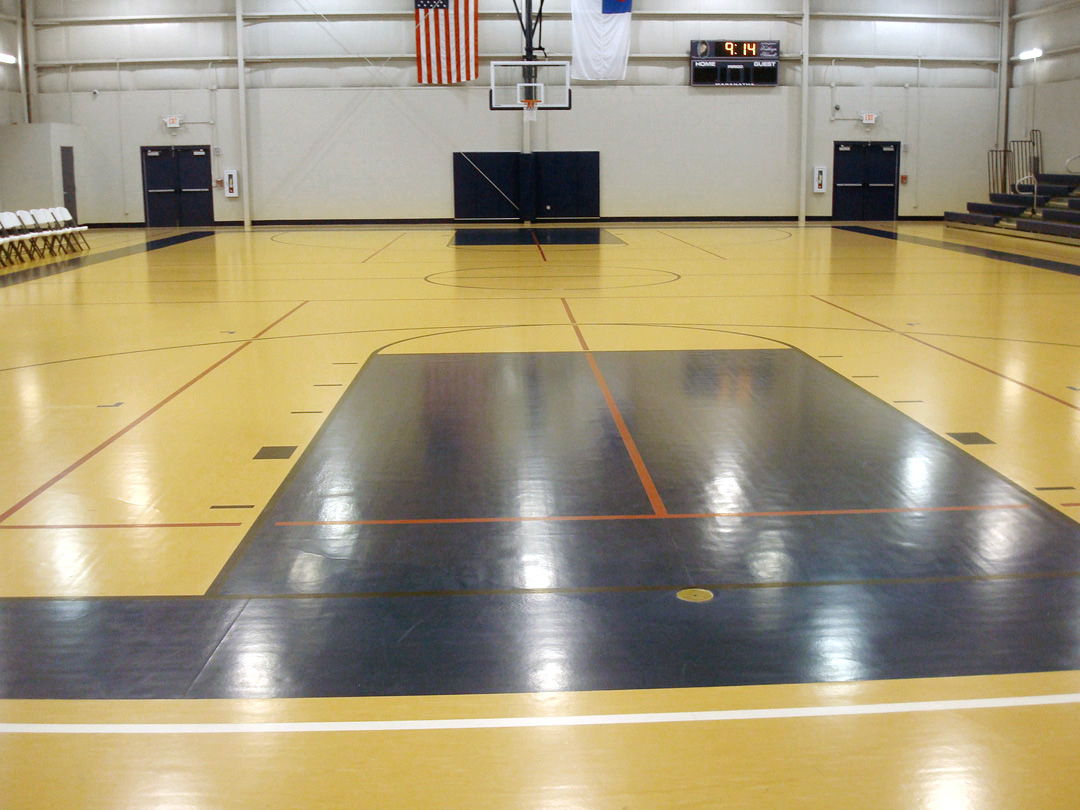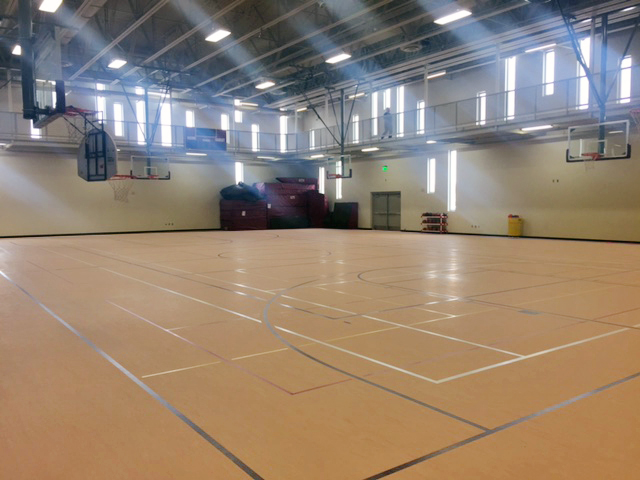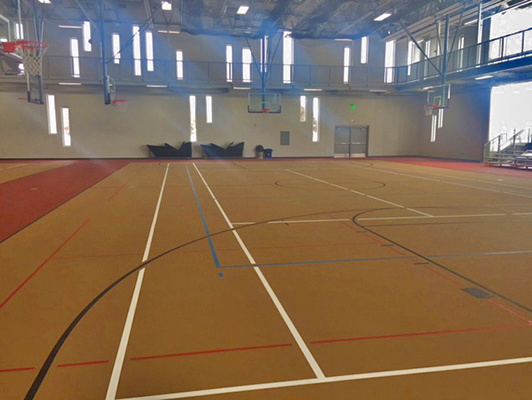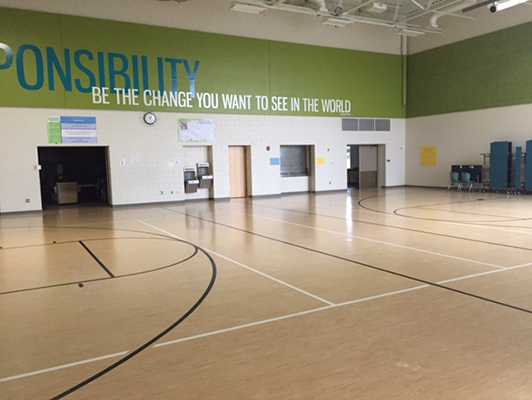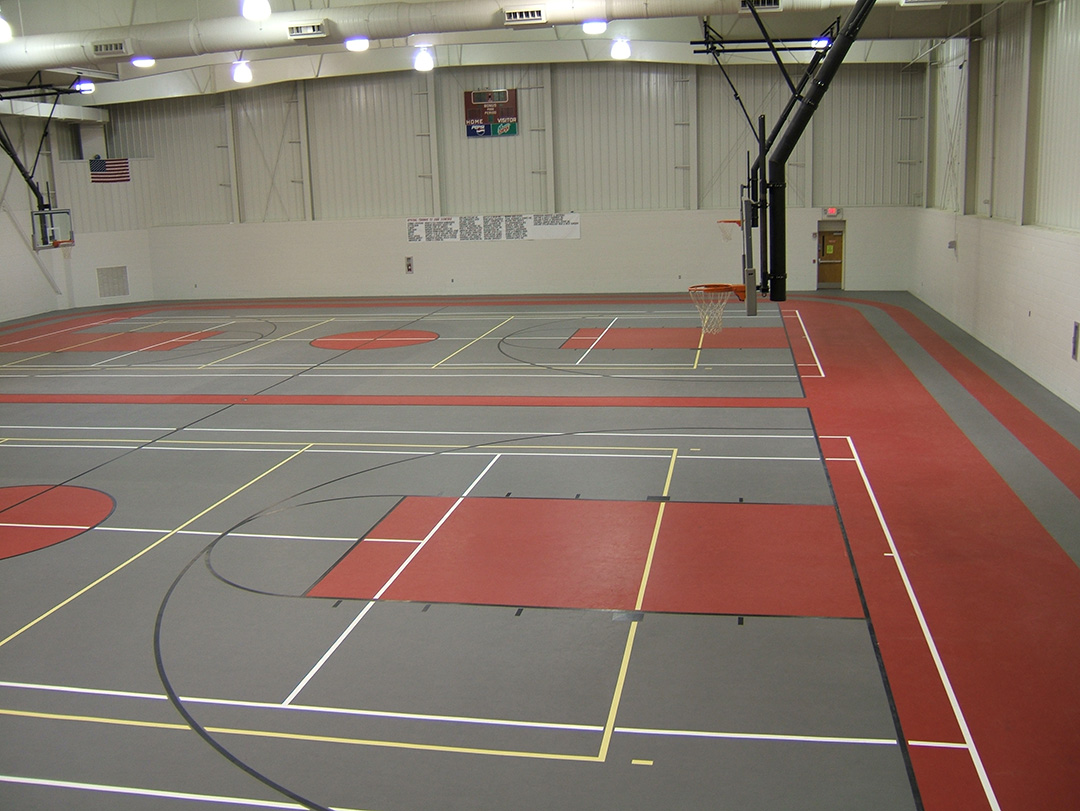 Our systems offer a perfect blend of durability and performance. Mondo Advance has been established as the most durable and highest performing gymnasium/multi-purpose synthetic surface in the industry. Advance meets all the demands of rigorous use while exceeding biomechanical standards for competitive athletic events.
Requires no coatings
Withstands heavy traffic
Engineered for tennis
Outstanding shock absorption
NG (2 layers) or Vulcanized (3 layers)
Easy maintenance
Durability + performance
Requires no coatings
9mm thickness
Increases thermal insulation
Increased sound absorption
"It's been great. It's state of the art. I'm trying to figure out what to do with my practice plan. I went 20 years with only having two baskets in the gym, and now I have five baskets. I'm trying to figure out what else we should do to use those buckets. We shoot more free throws and do more footwork.
"The court is state of the art. It's soft and really forgiving. We can go hard day-to-day. Not that The Pit and the arena are bad floors, but this one is even more forgiving. You can get more reps in and not feel like you're wearing out the legs of your guys."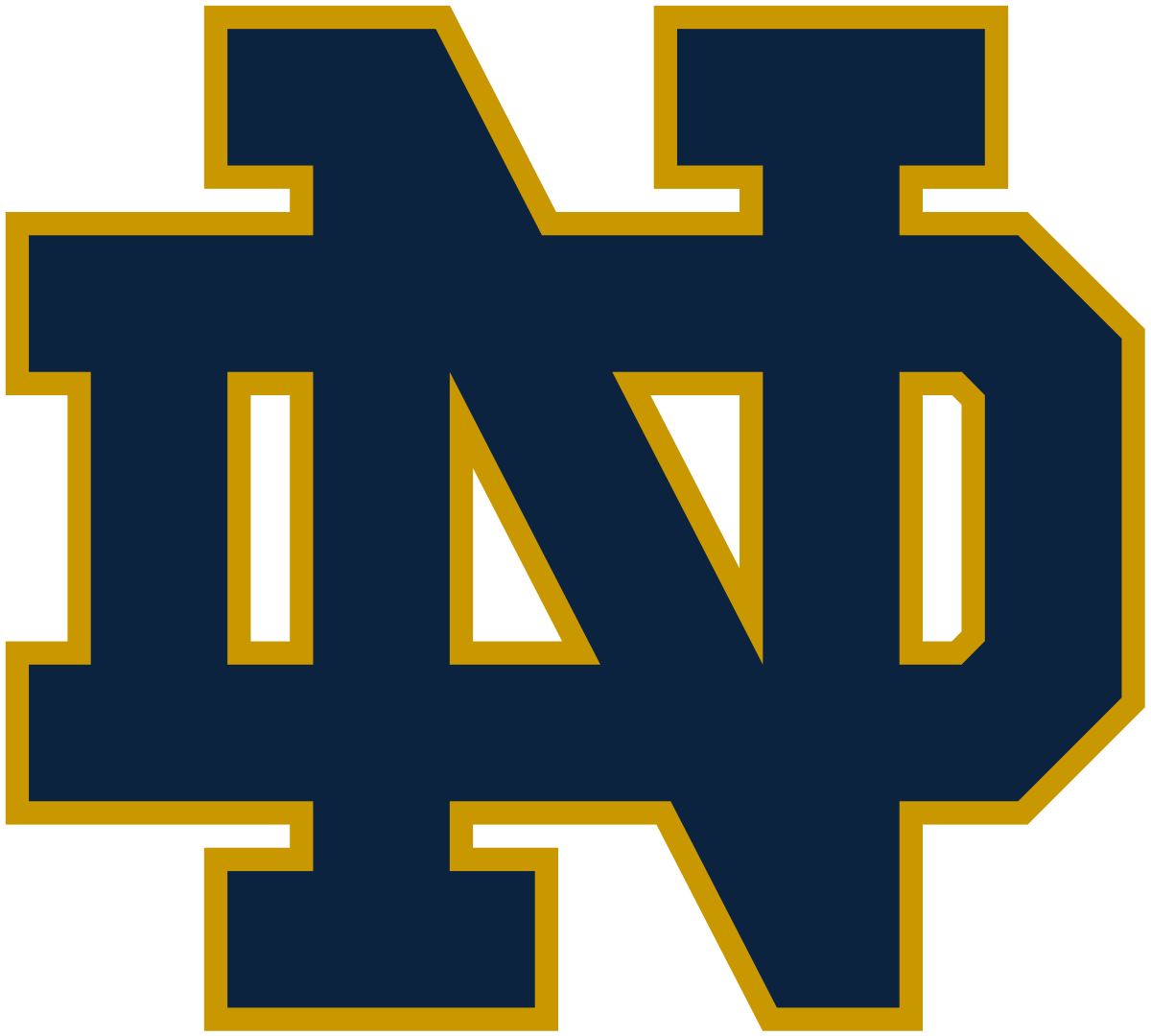 We love your floor!! The players and coaches have thoroughly enjoyed the softness and the flexibility of it!!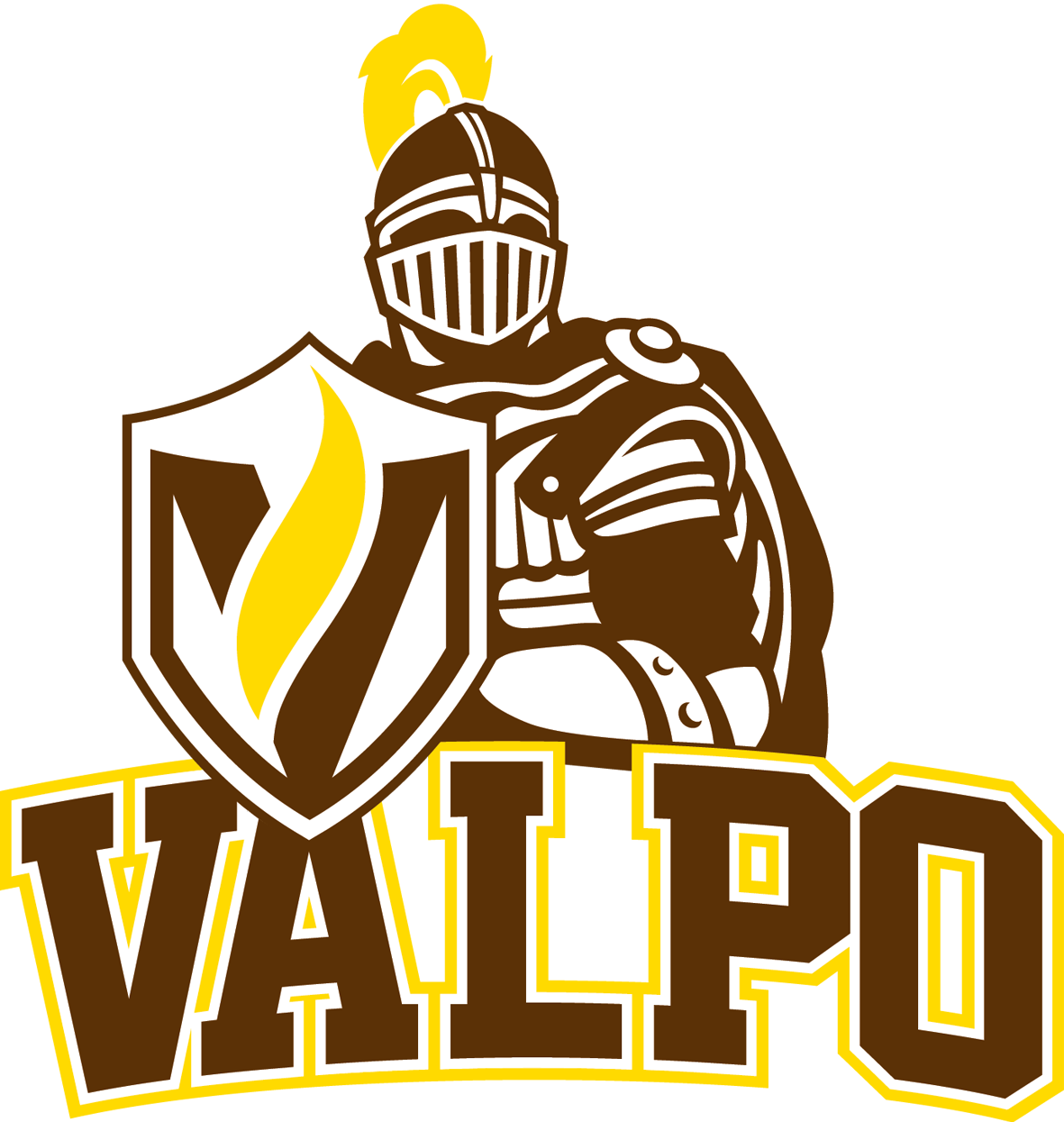 We wanted consistency and quality at Purdue between our competition and practice courts. Kiefer USA delivered quality systems in both Mackey Arena and our practice facility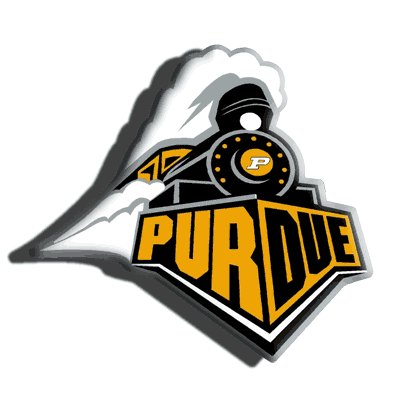 The team at Kiefer USA really came through for us in a very tight timeframe. Mackey Arena flooded and the main court needed to be replaced in a hurry. Kiefer USA's expertise and diligence made the renovation a huge success!