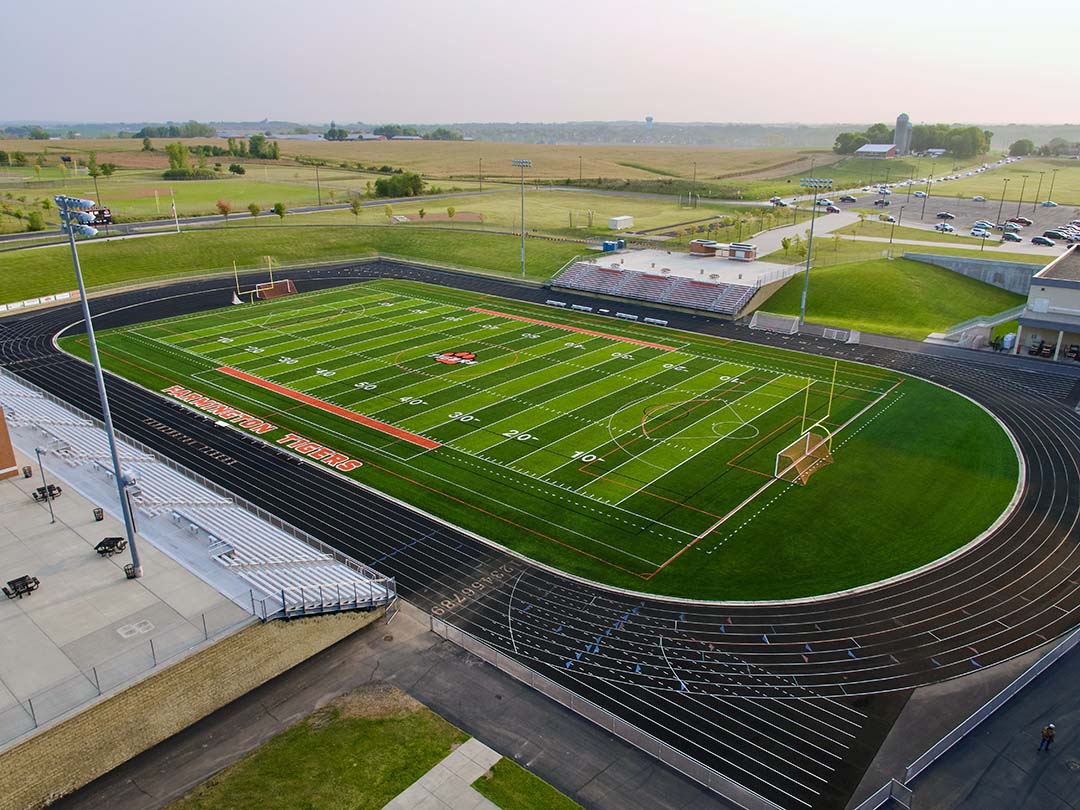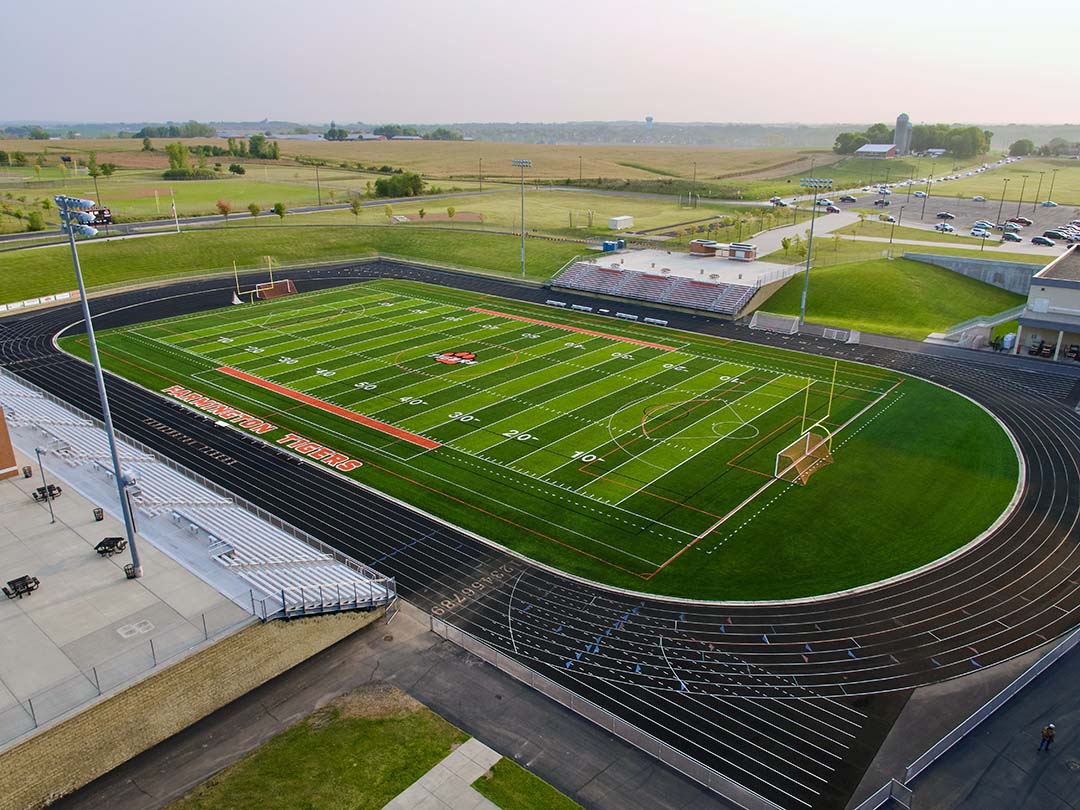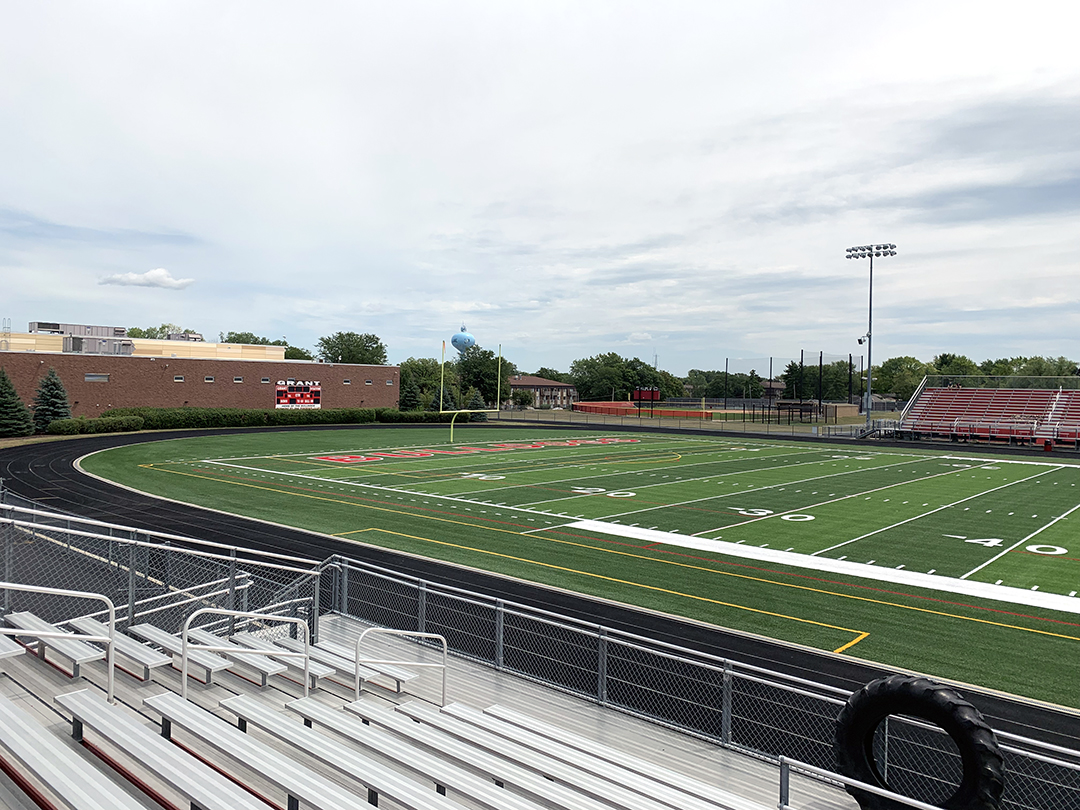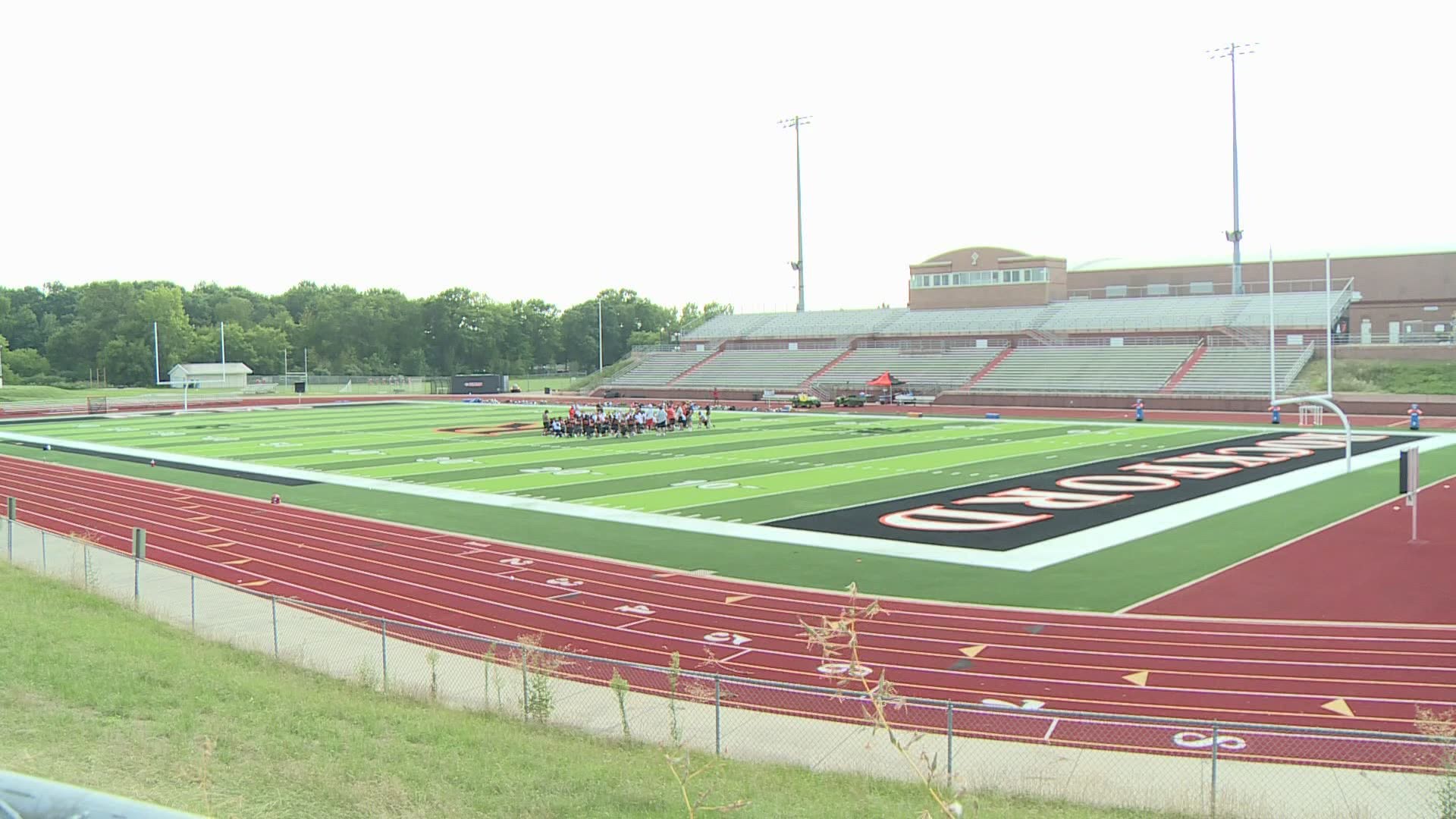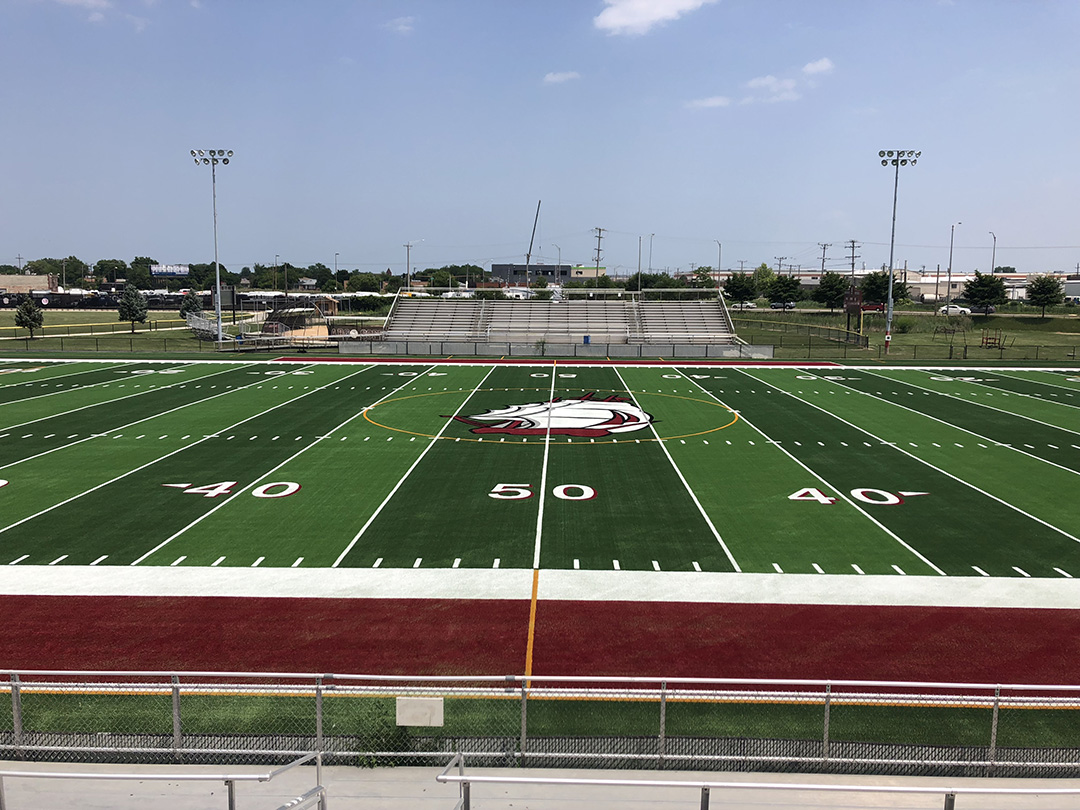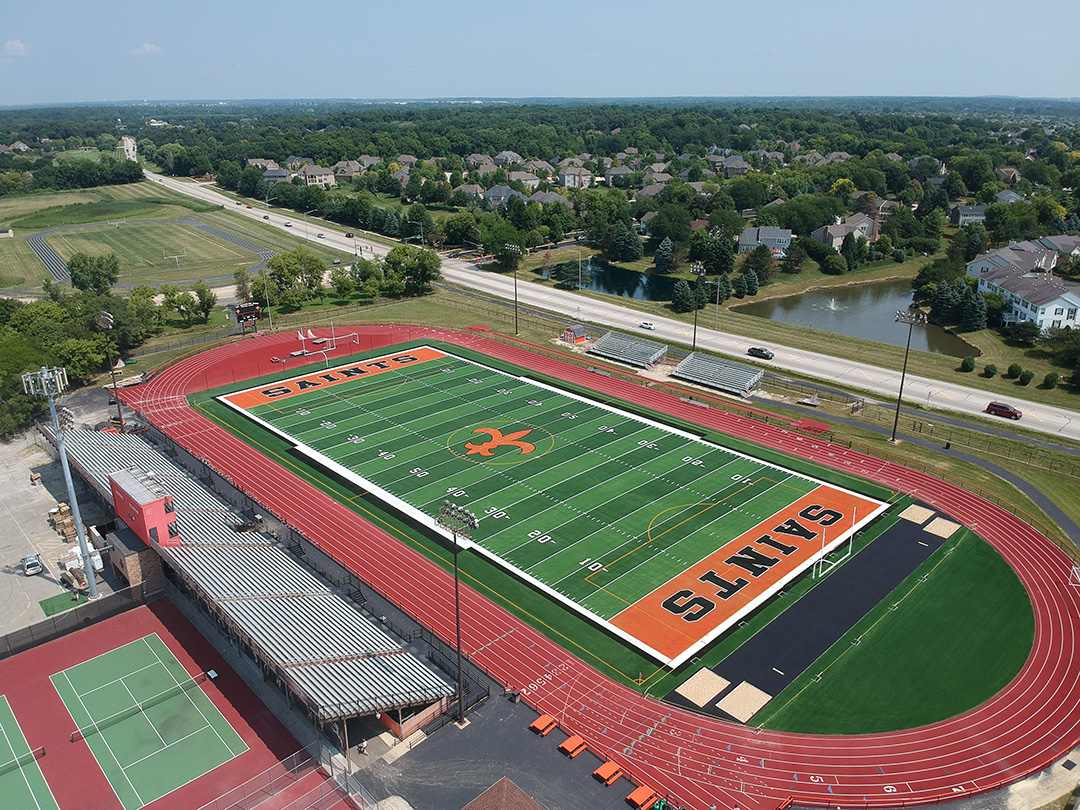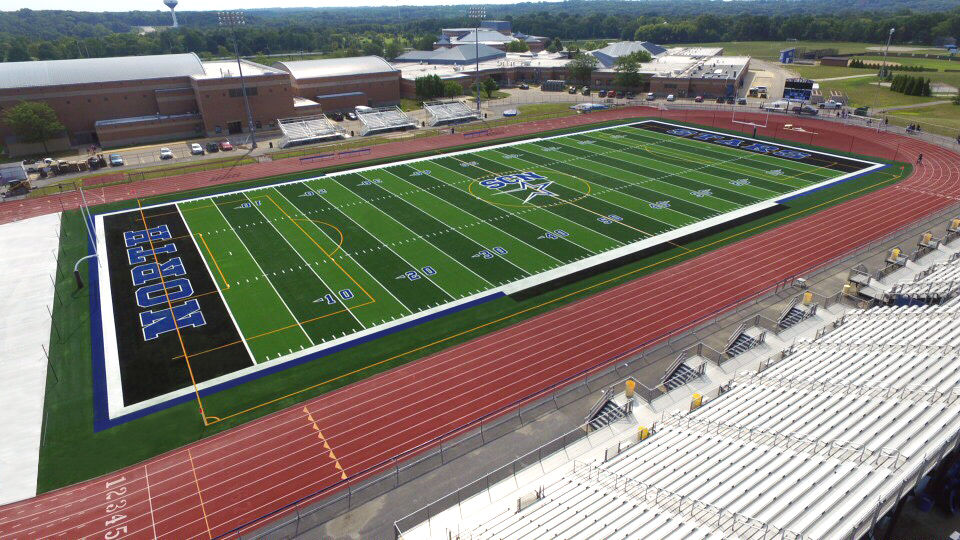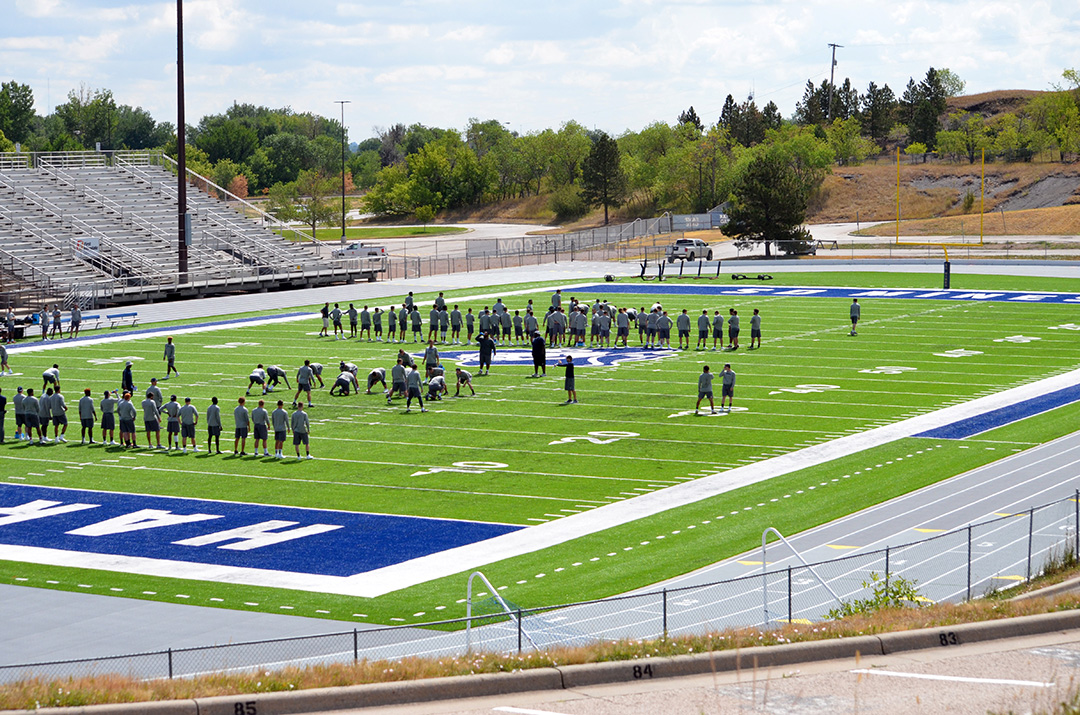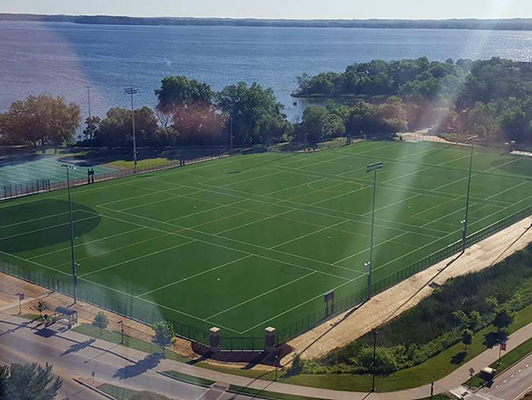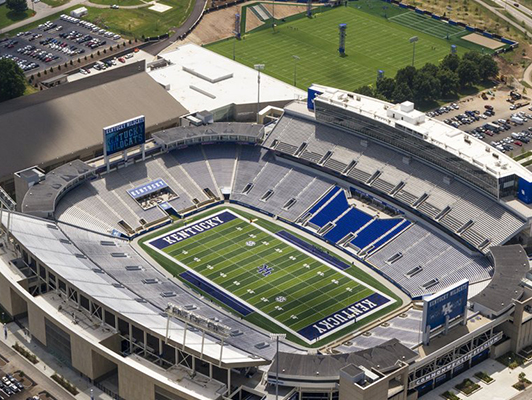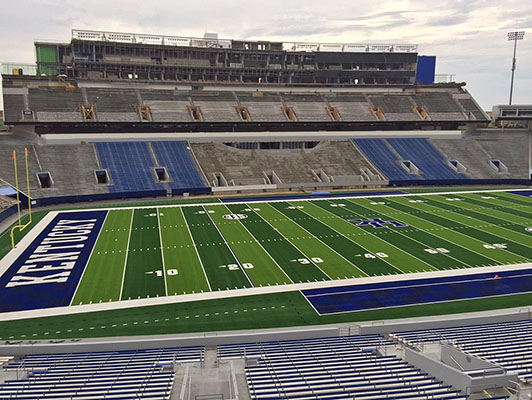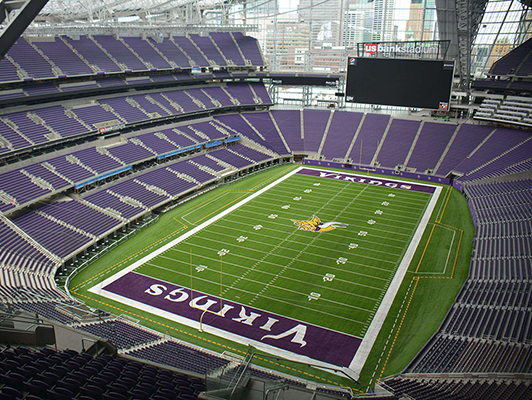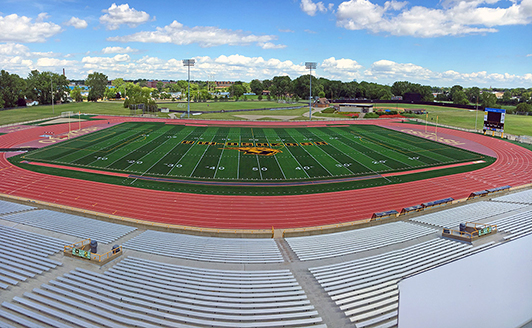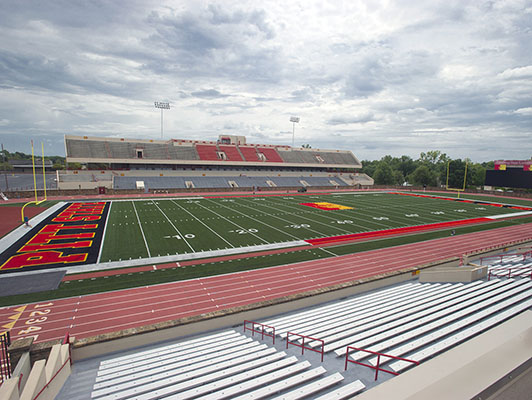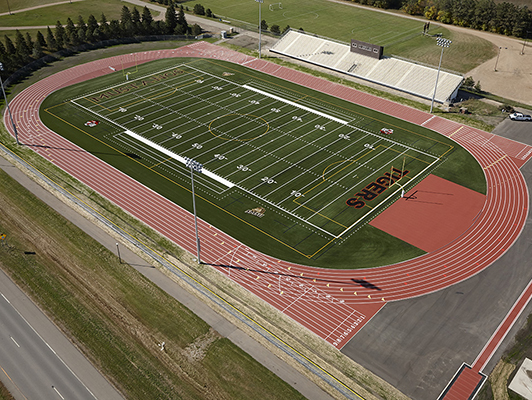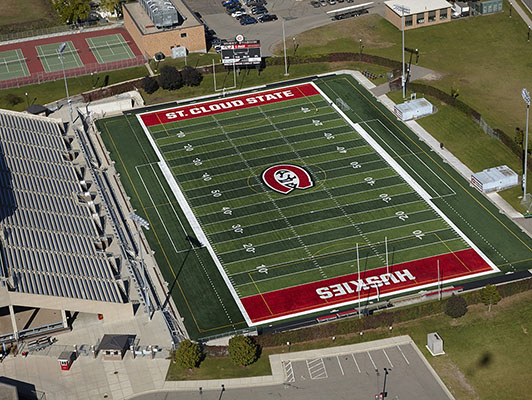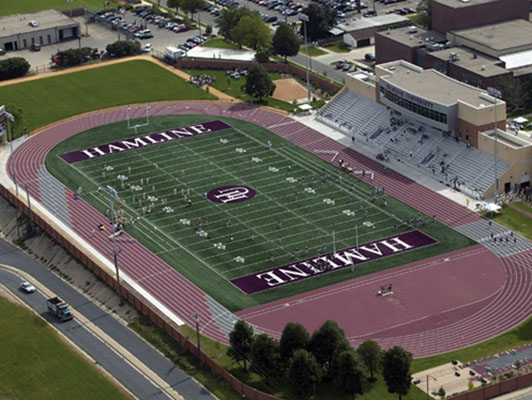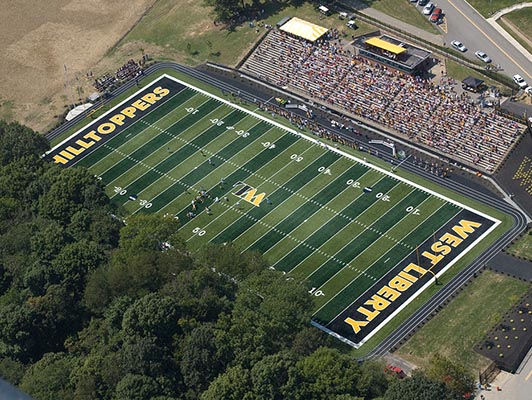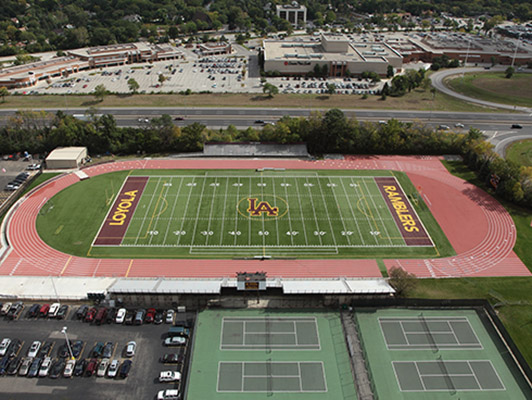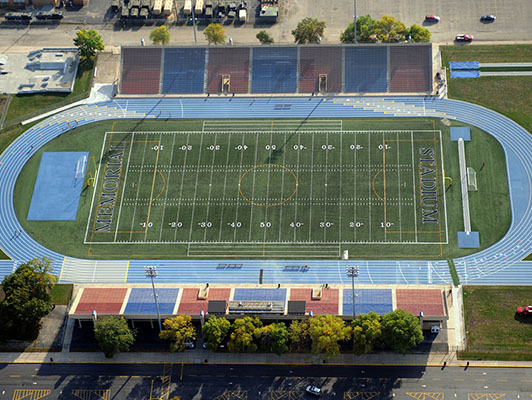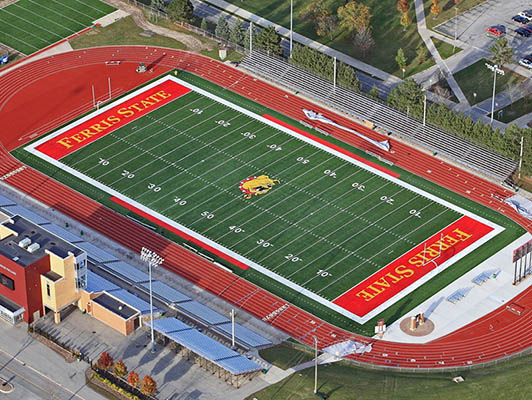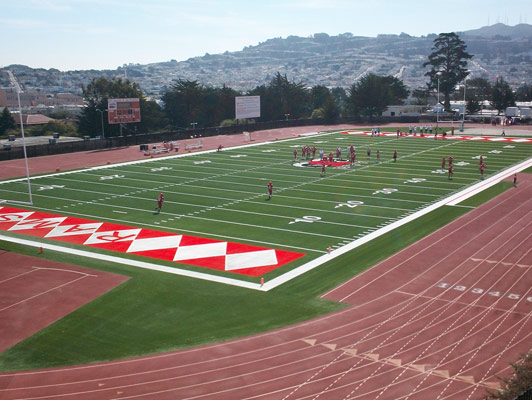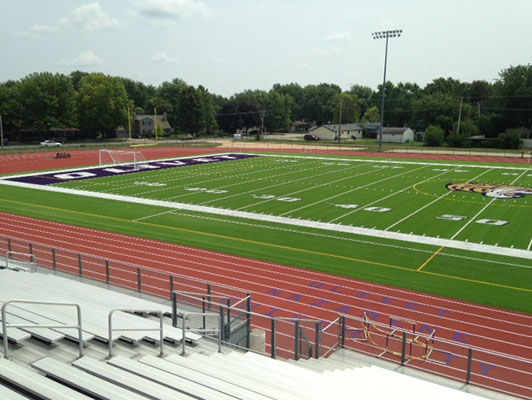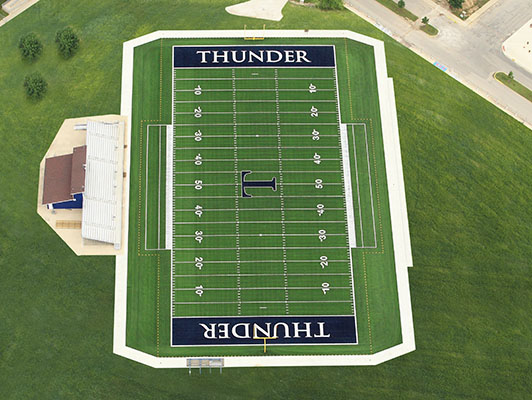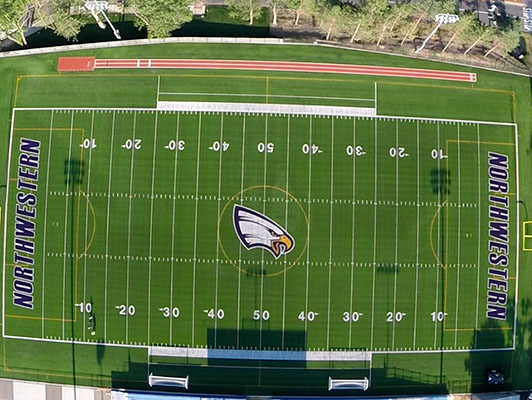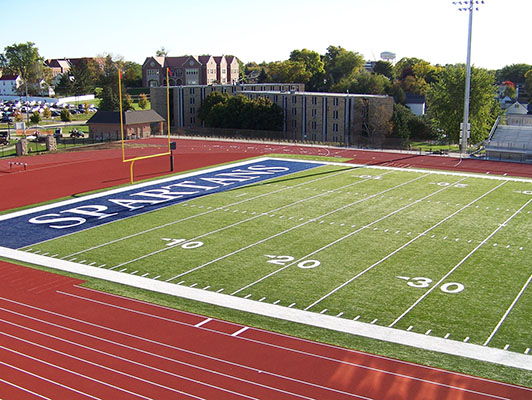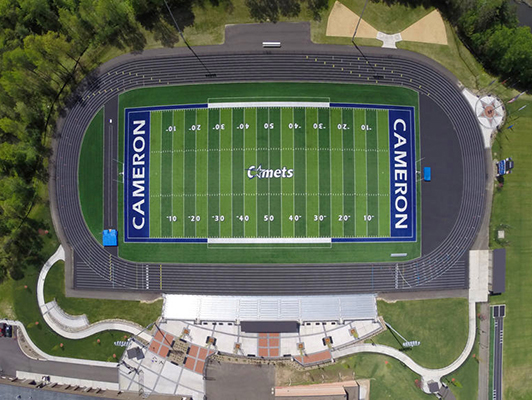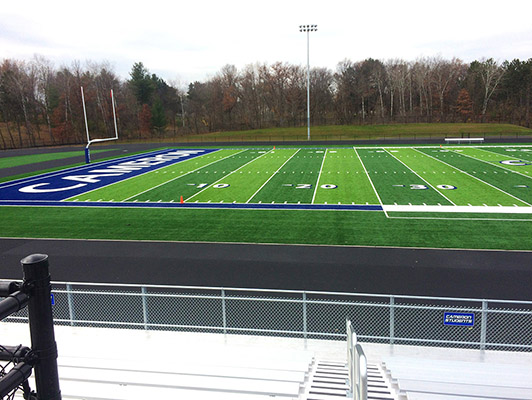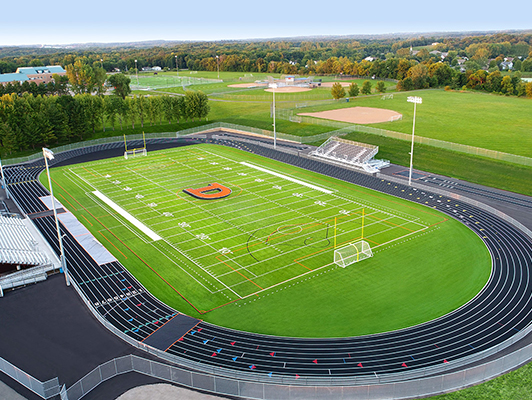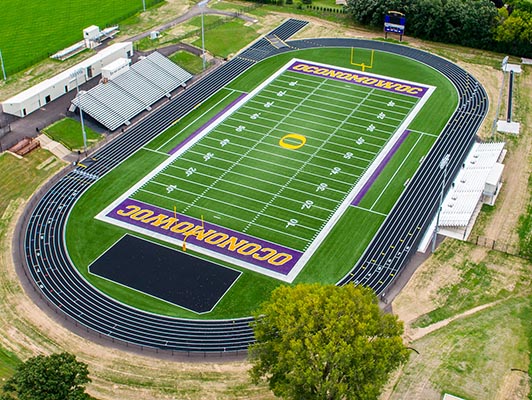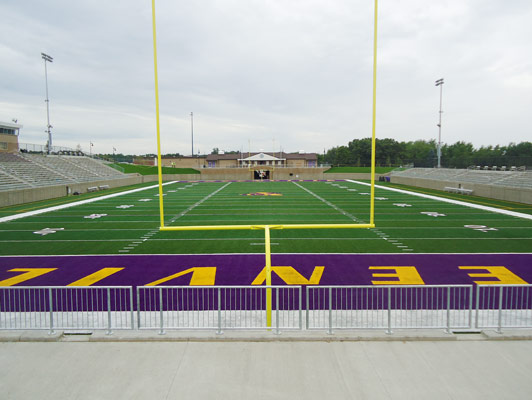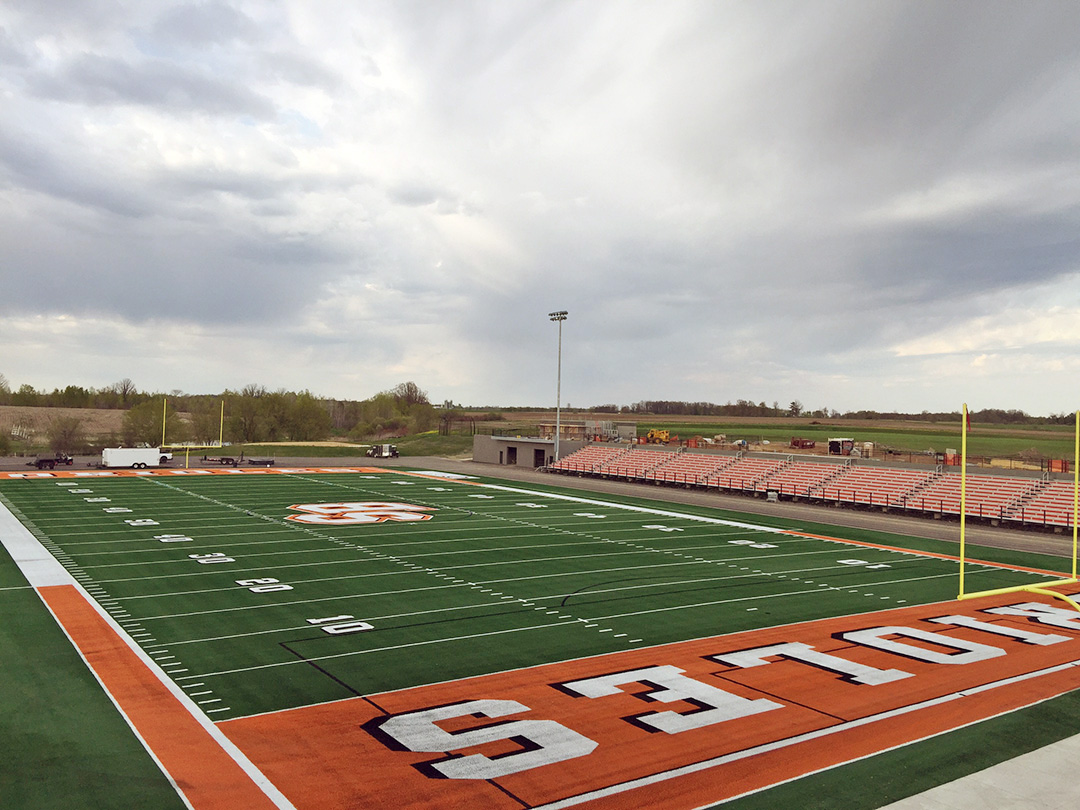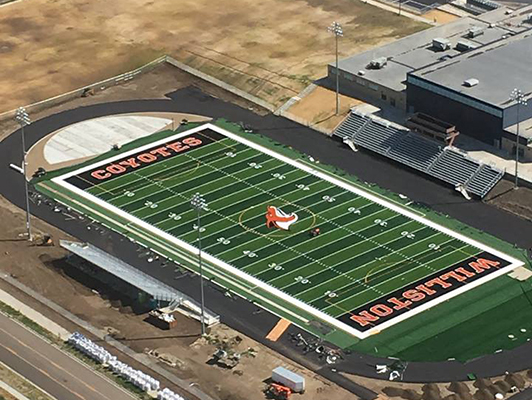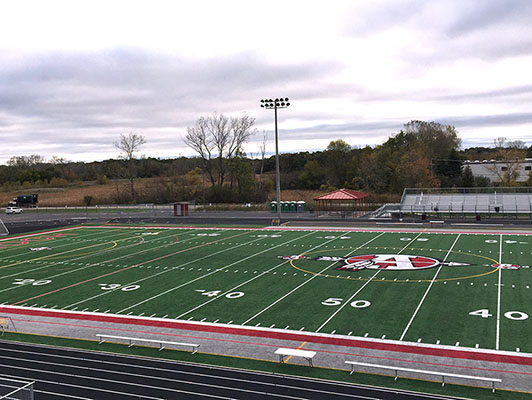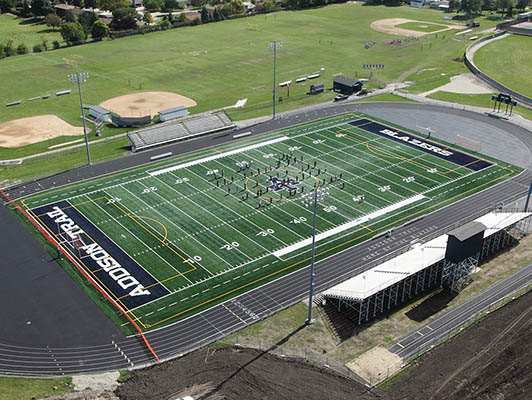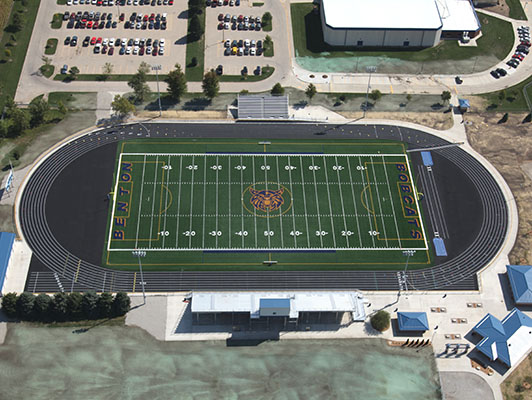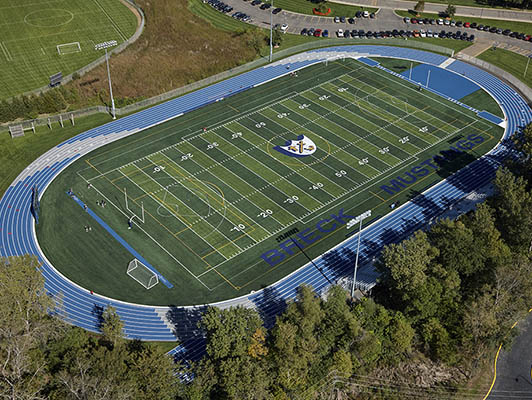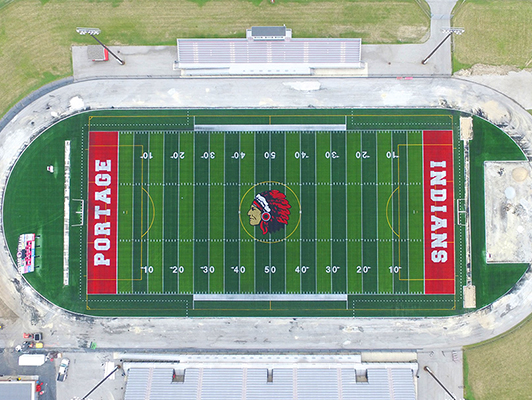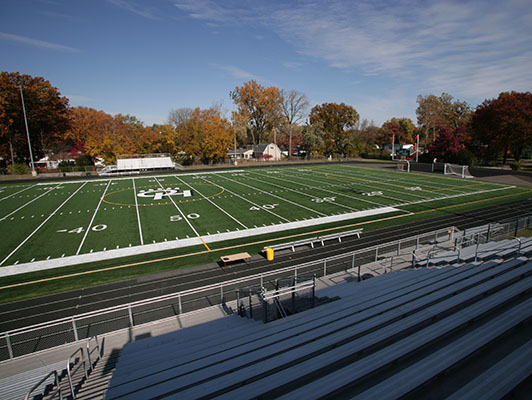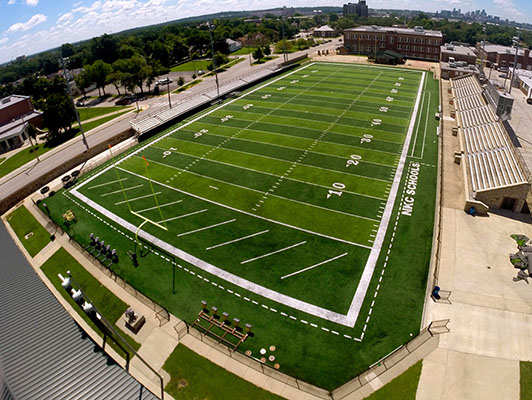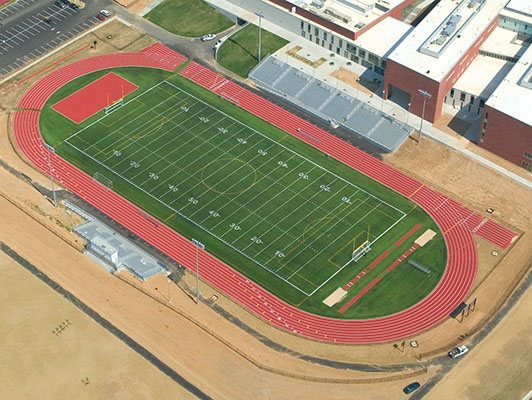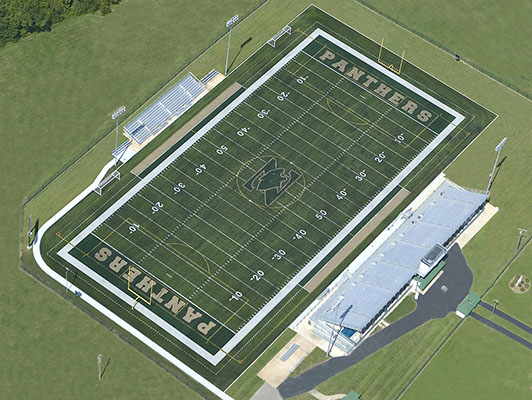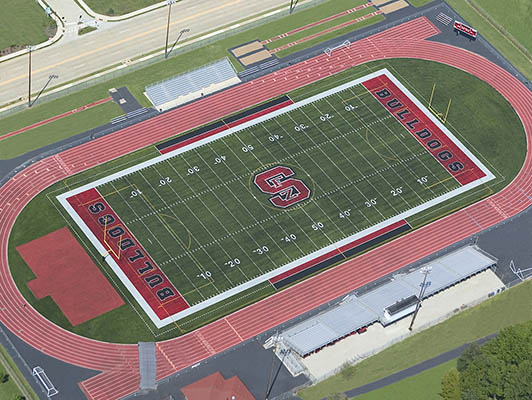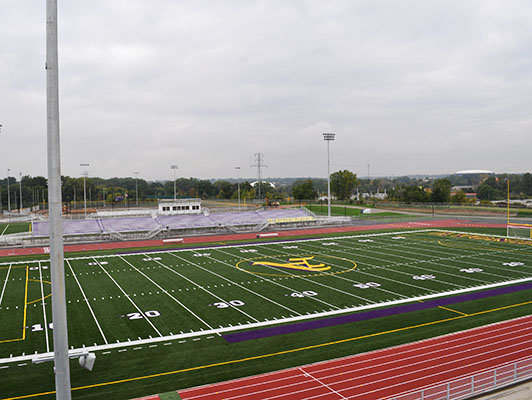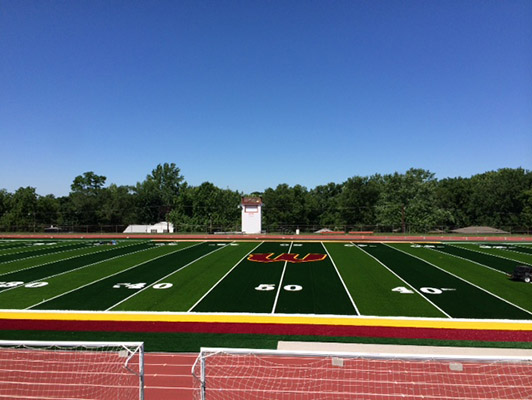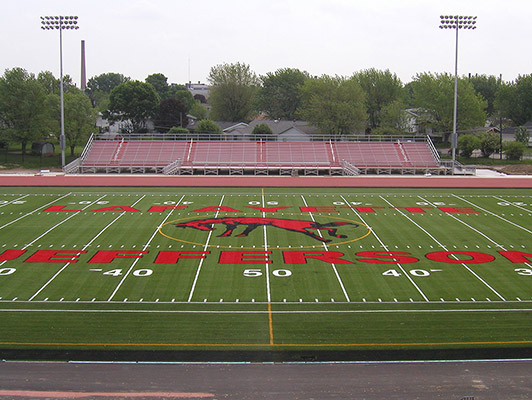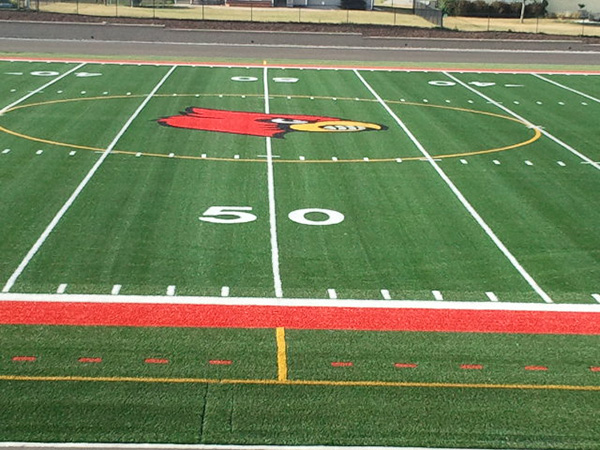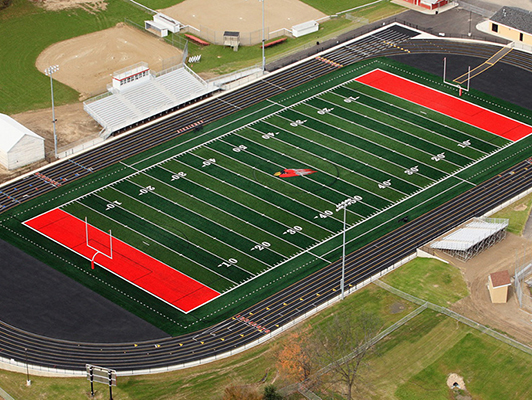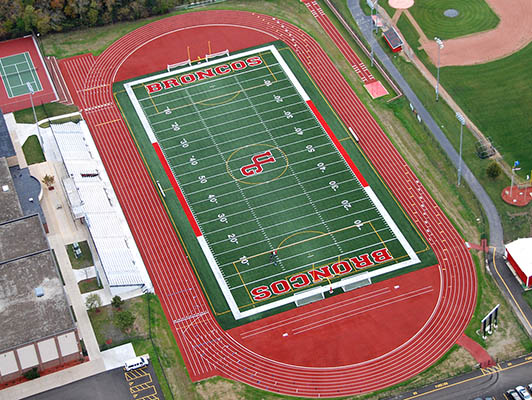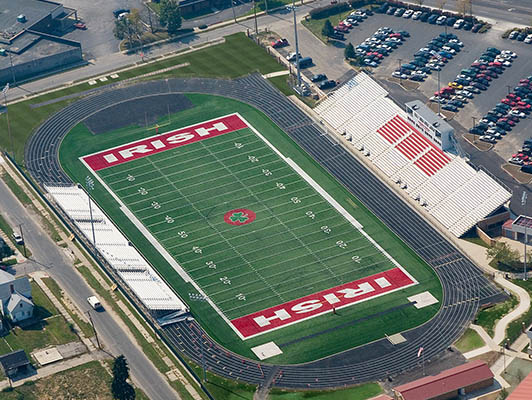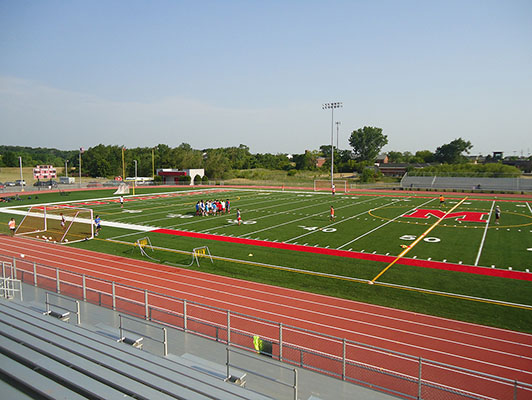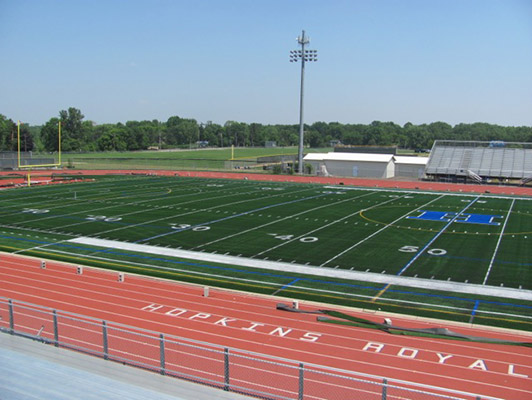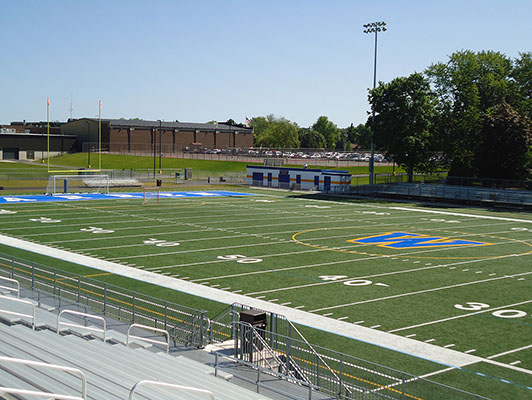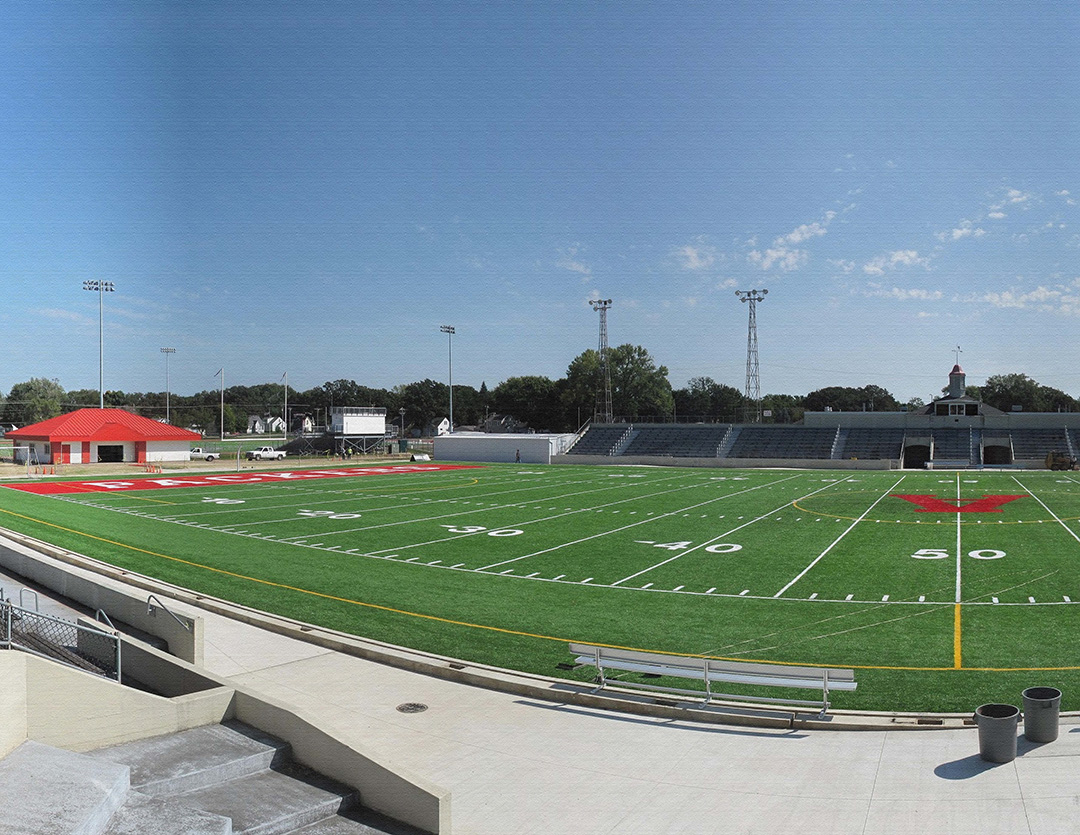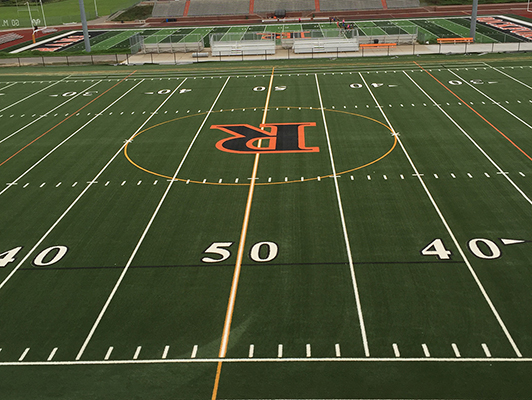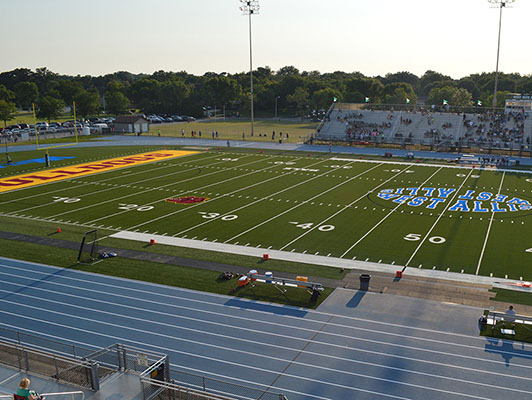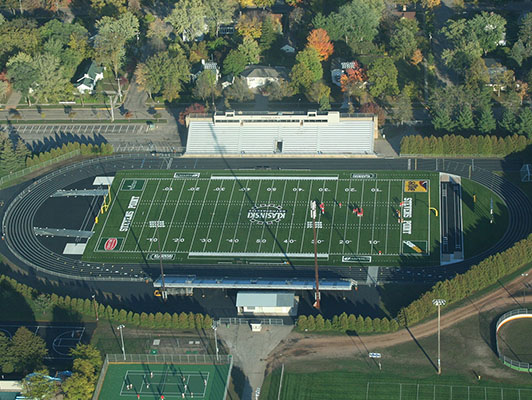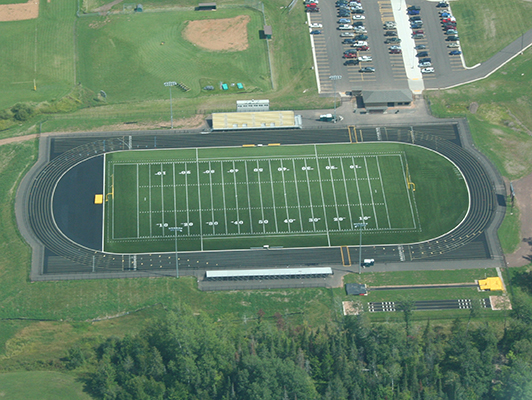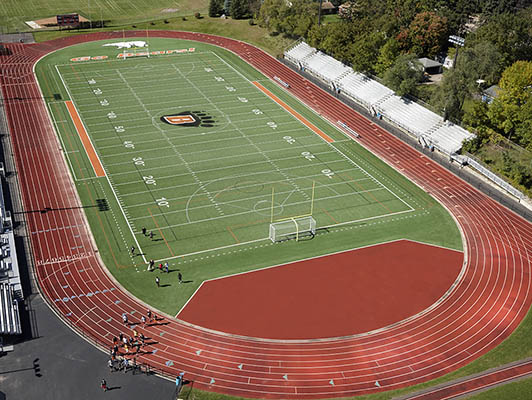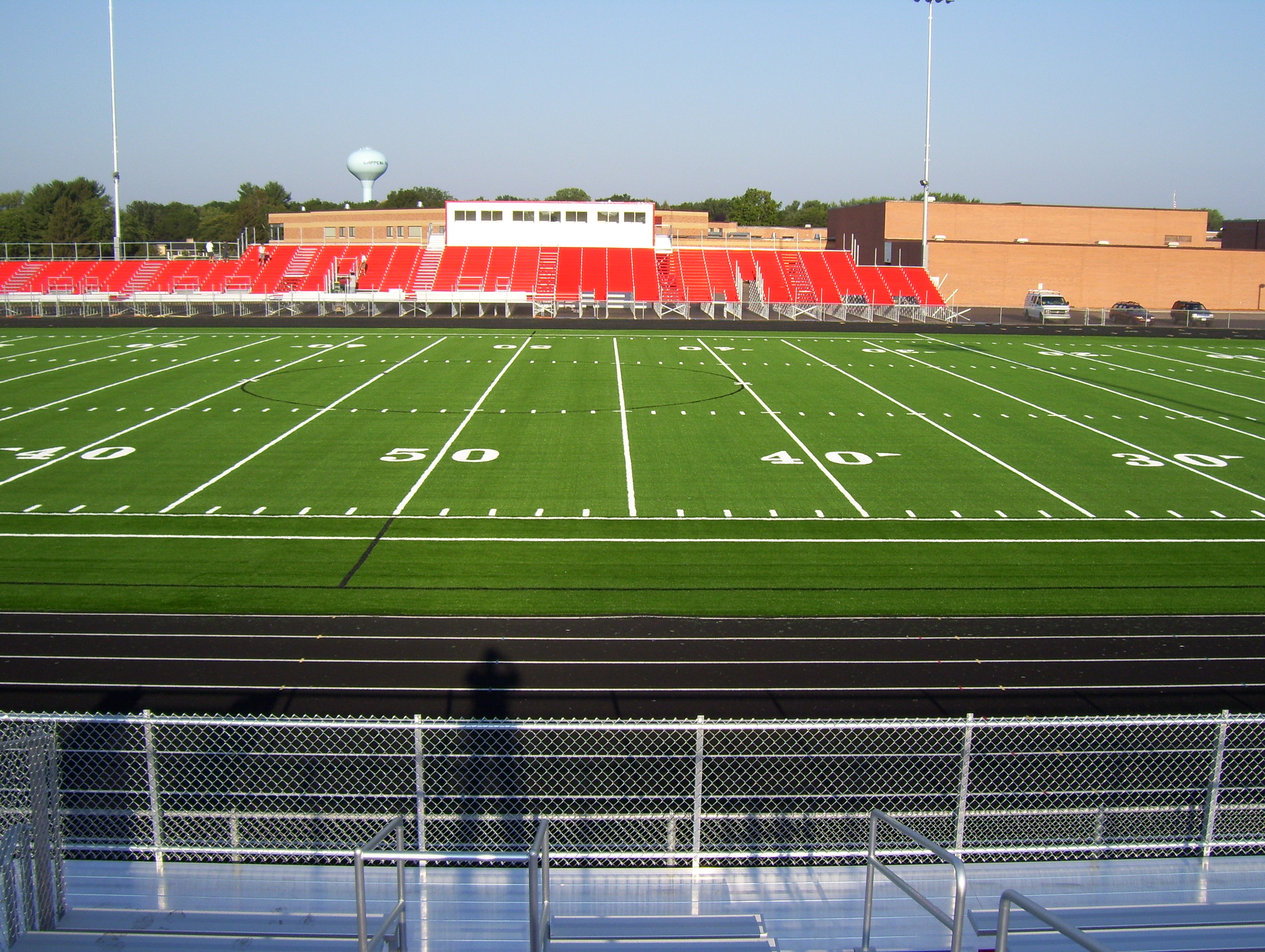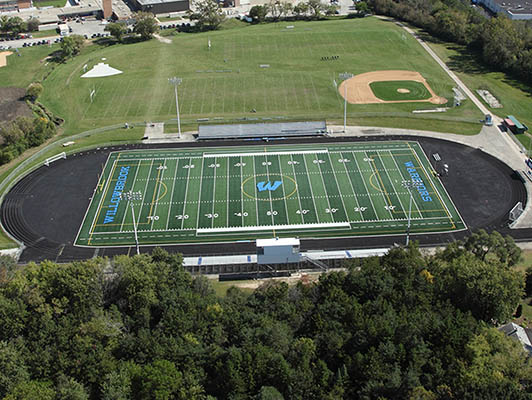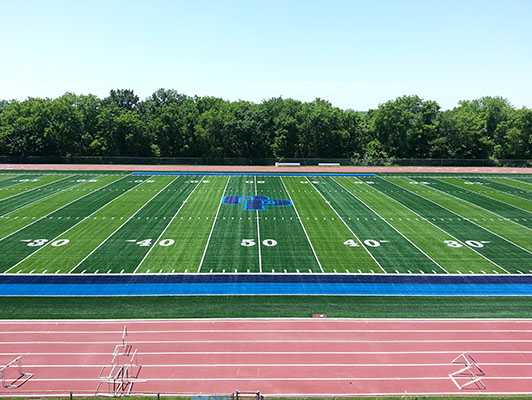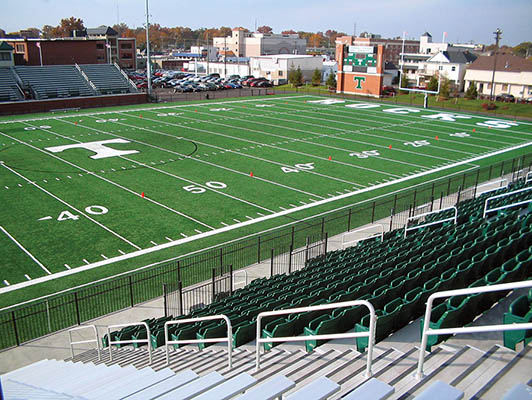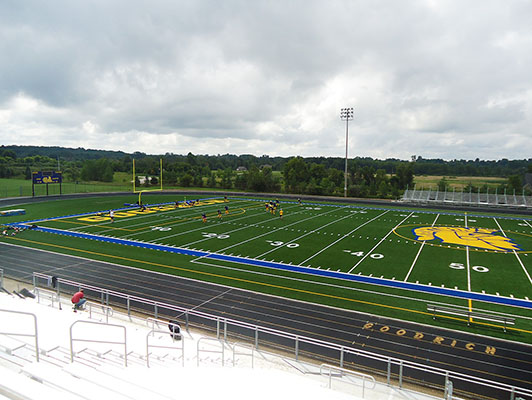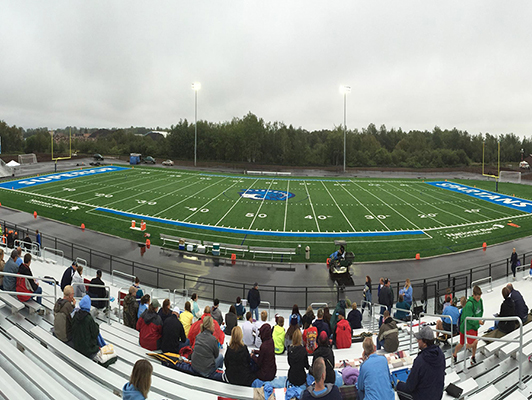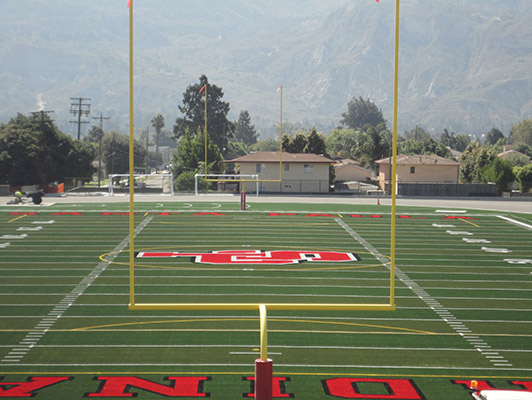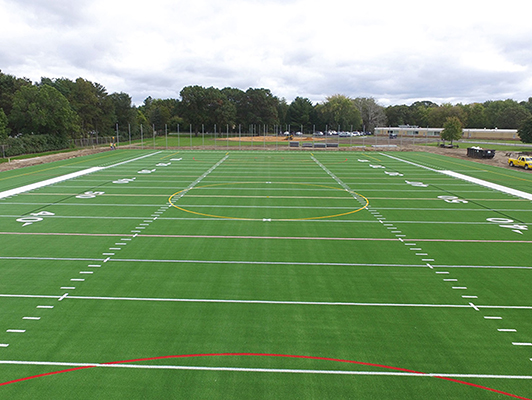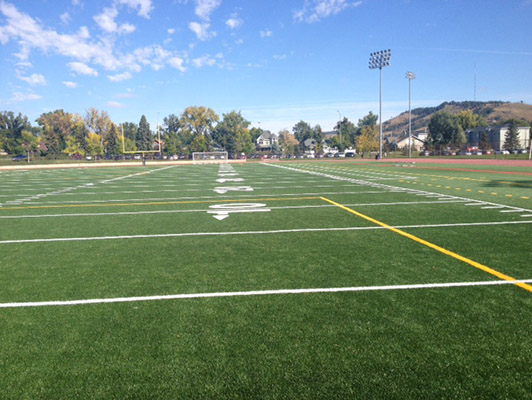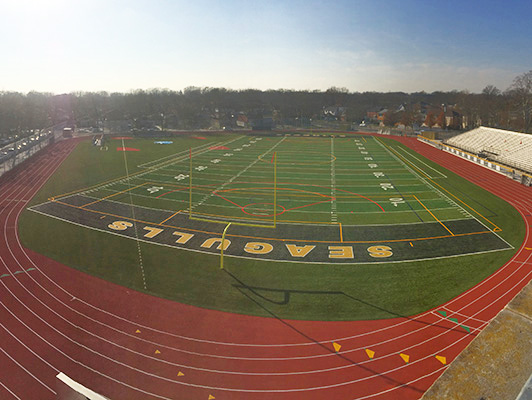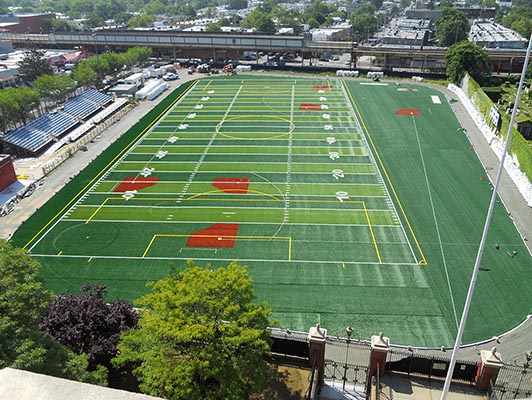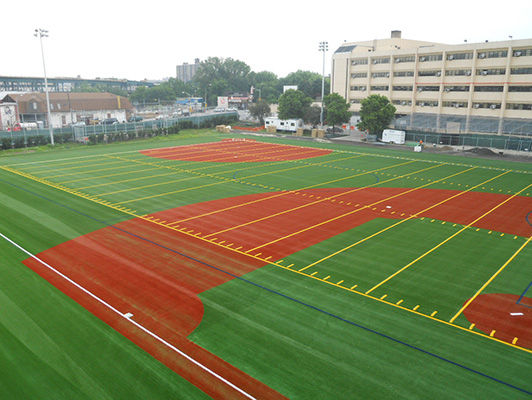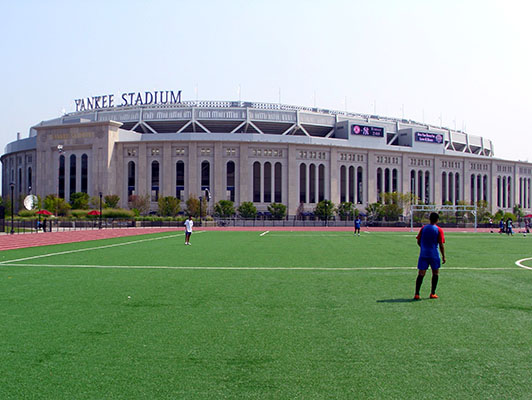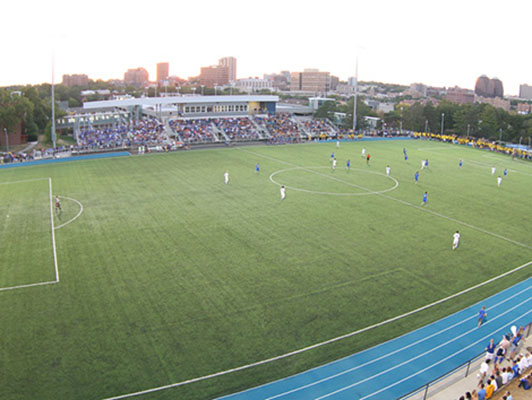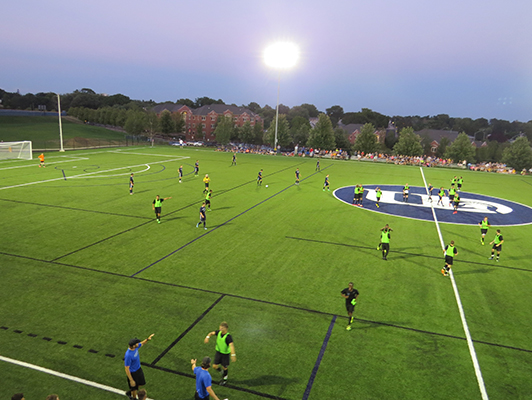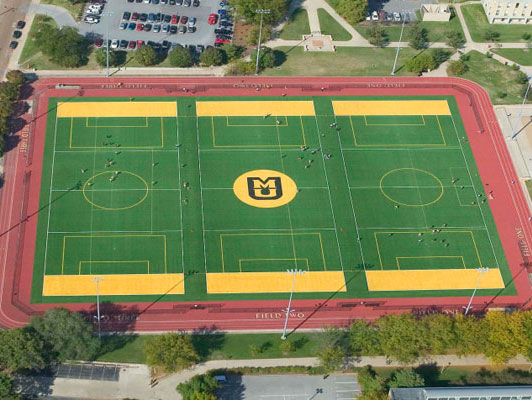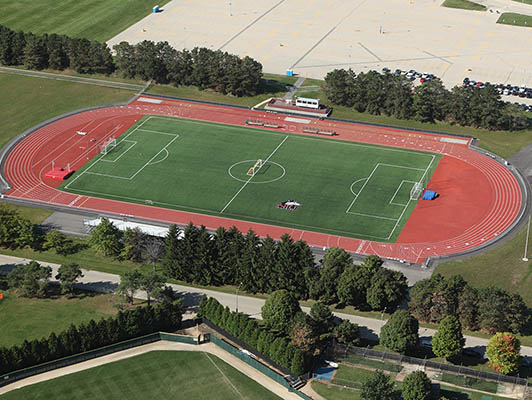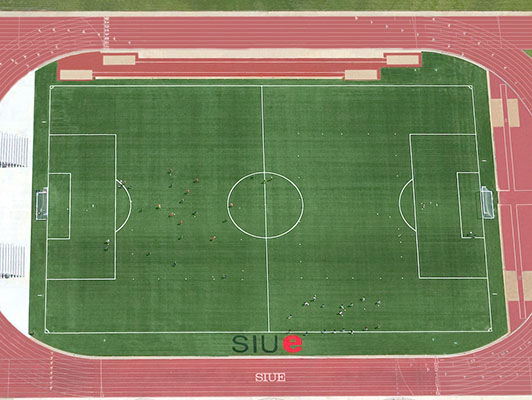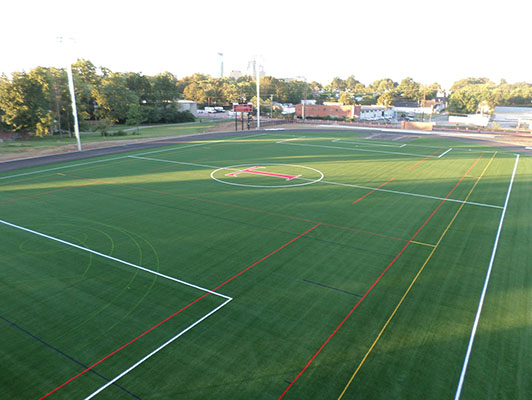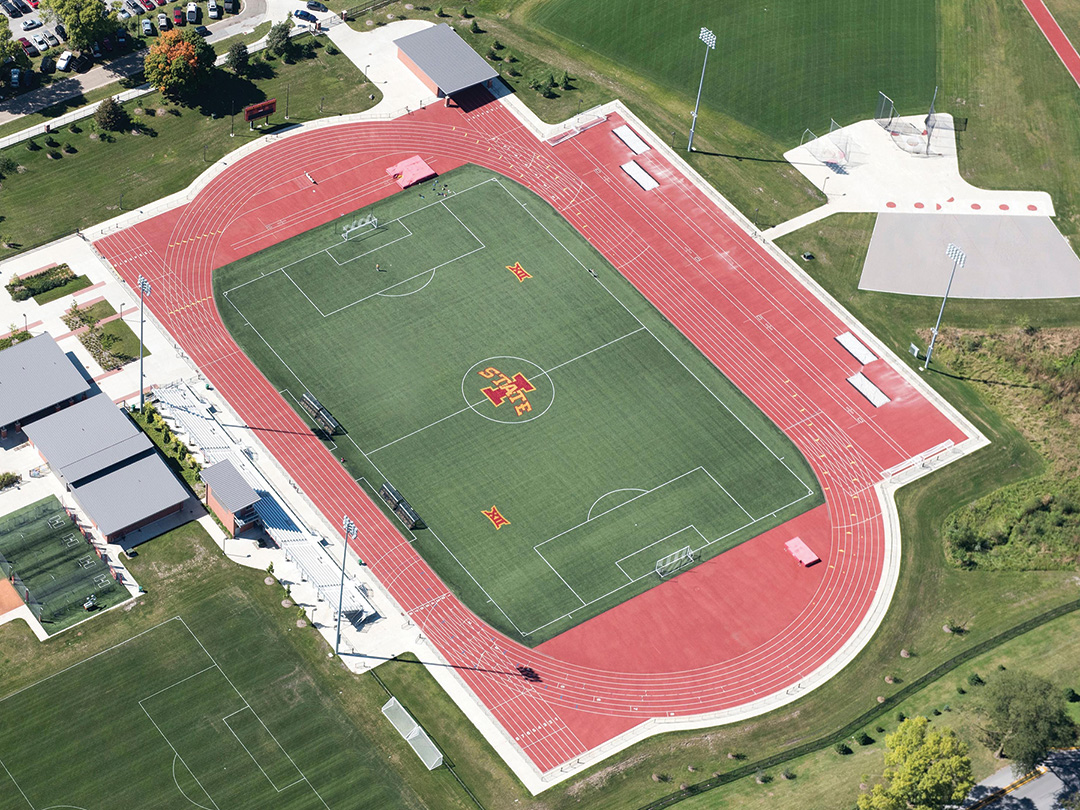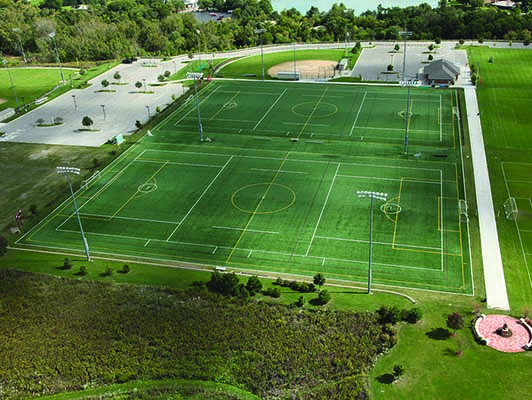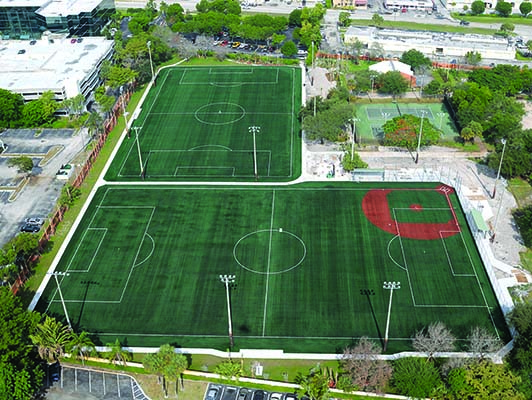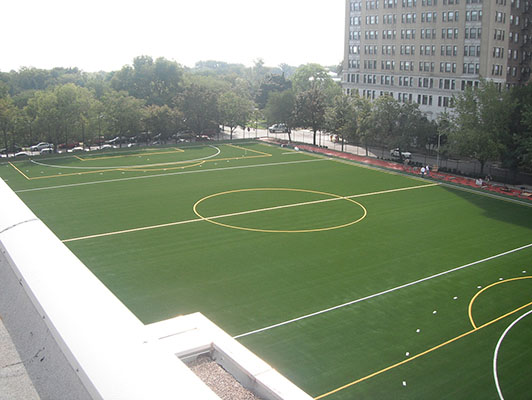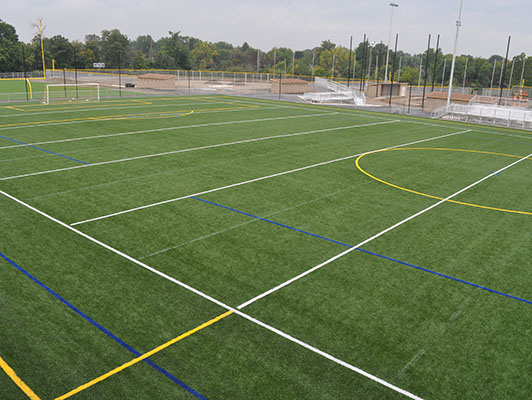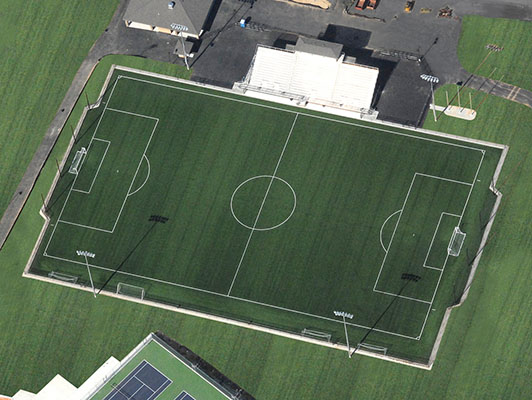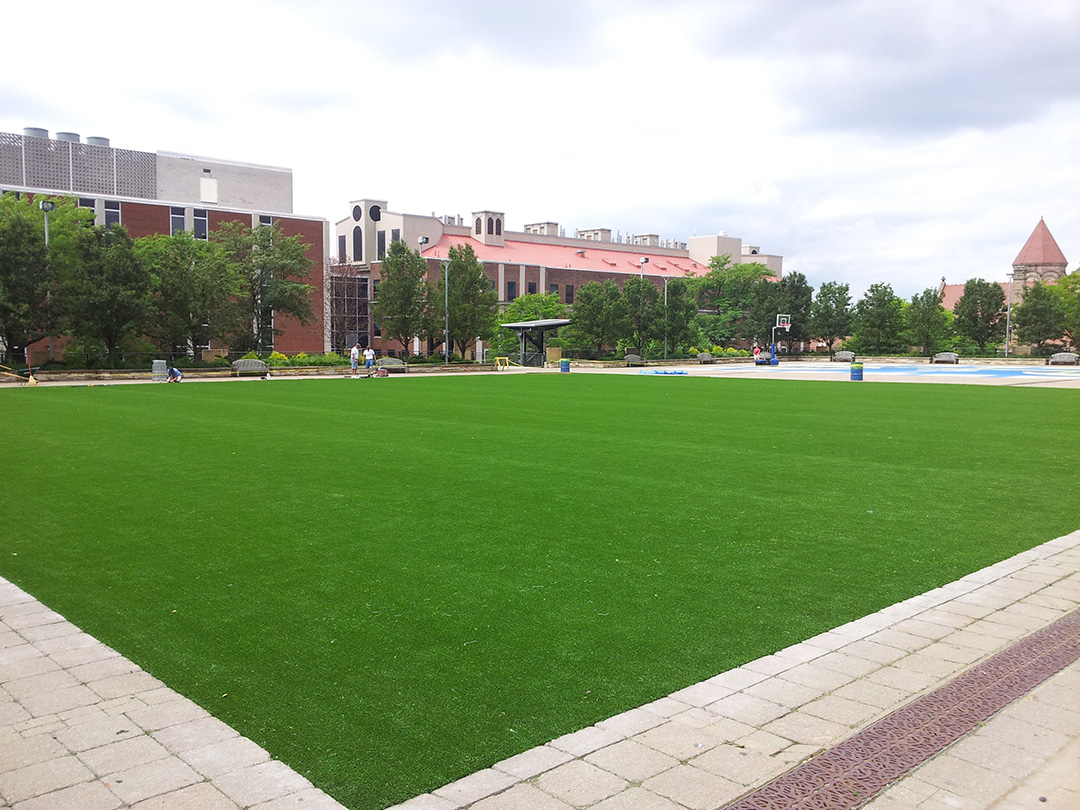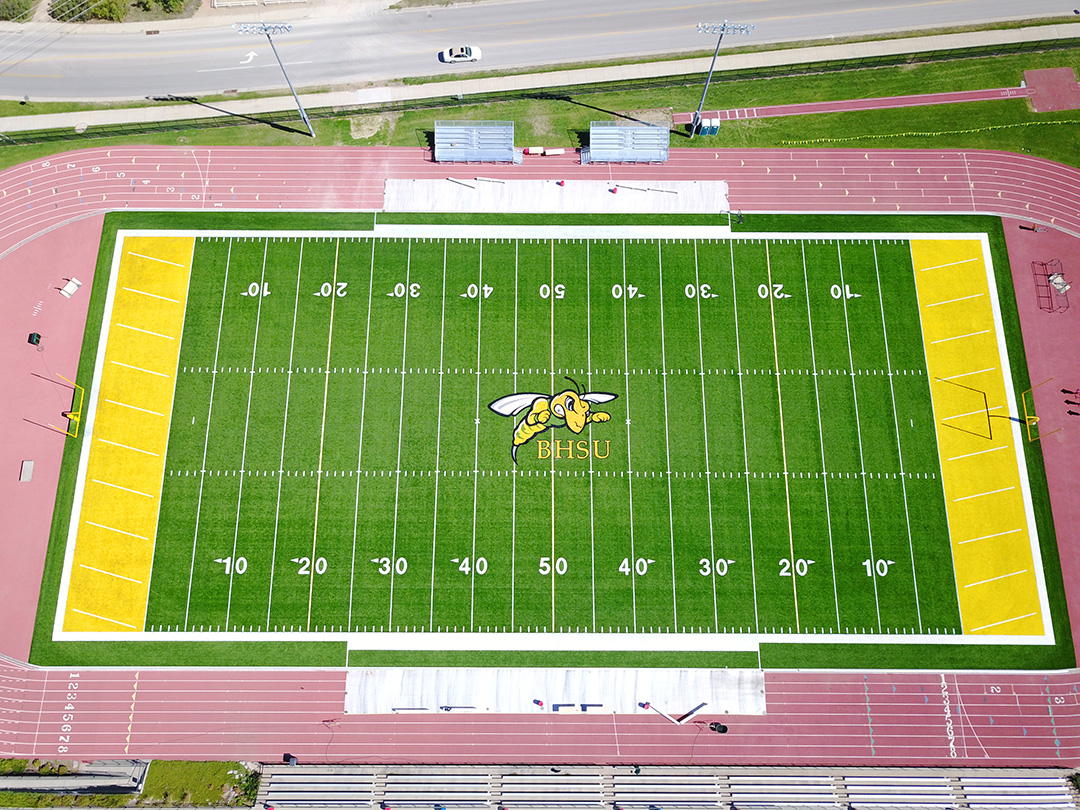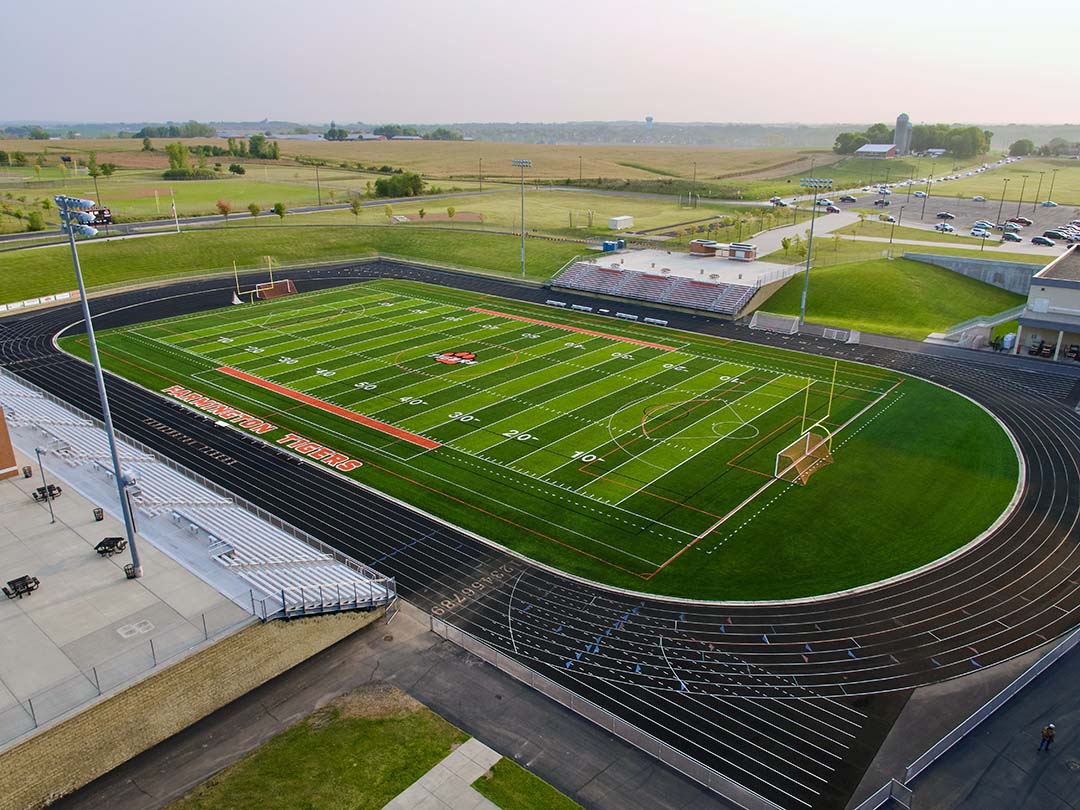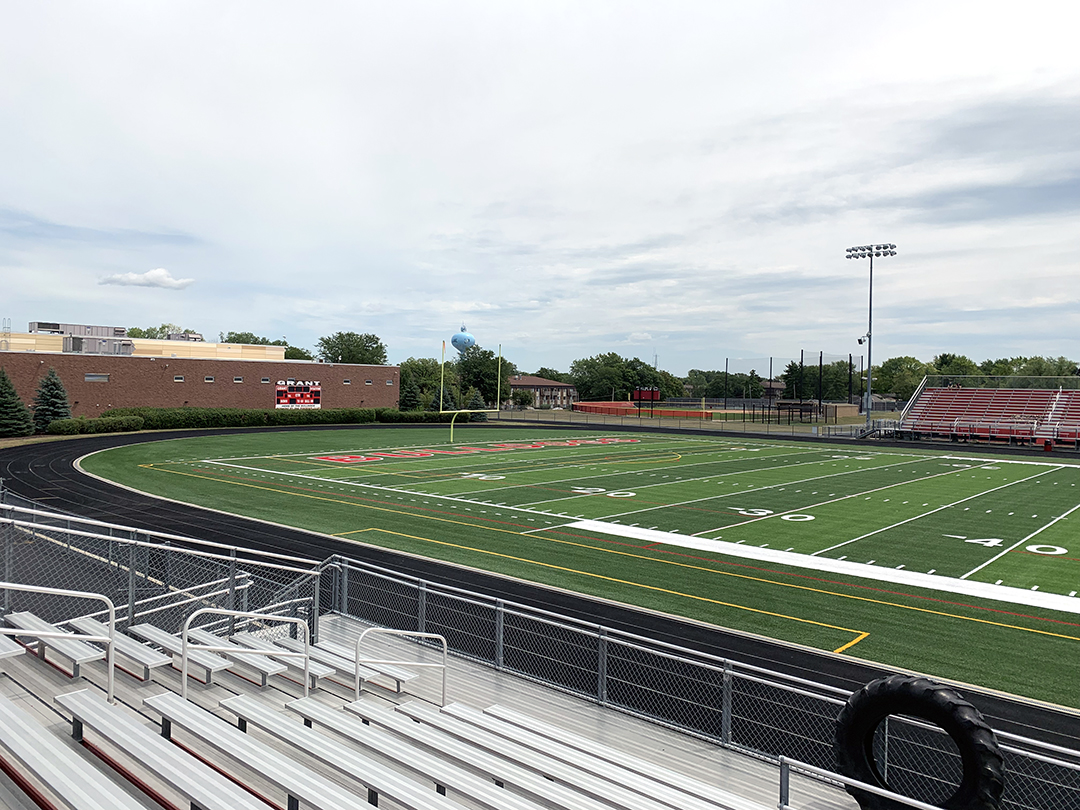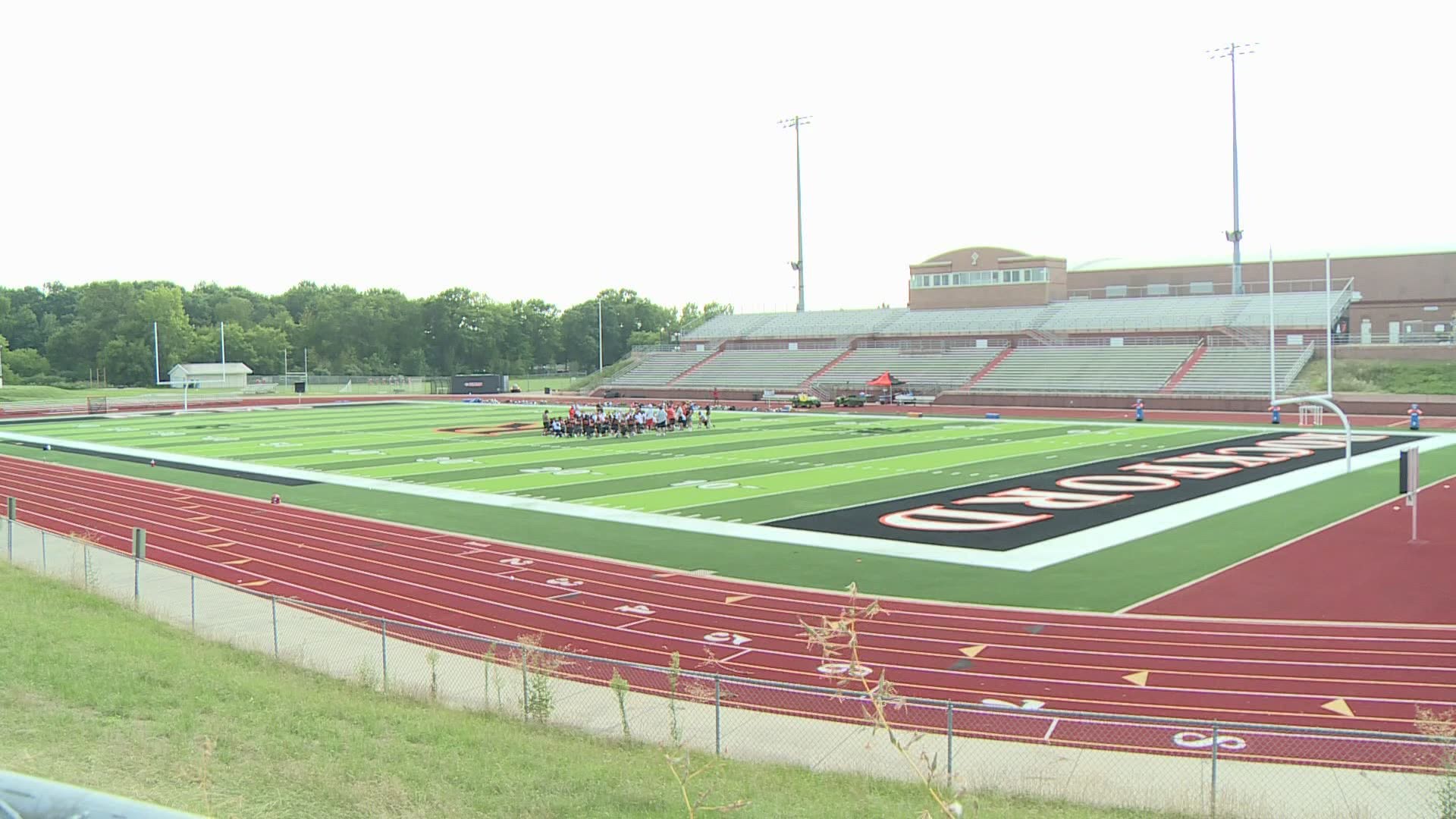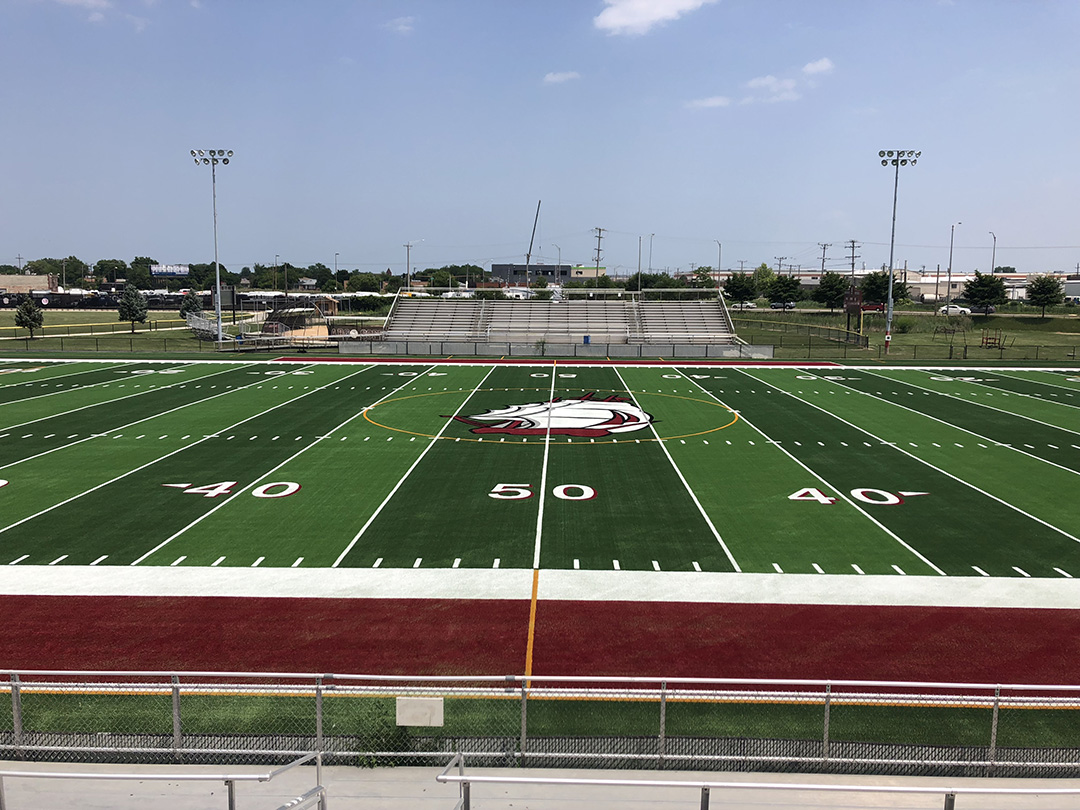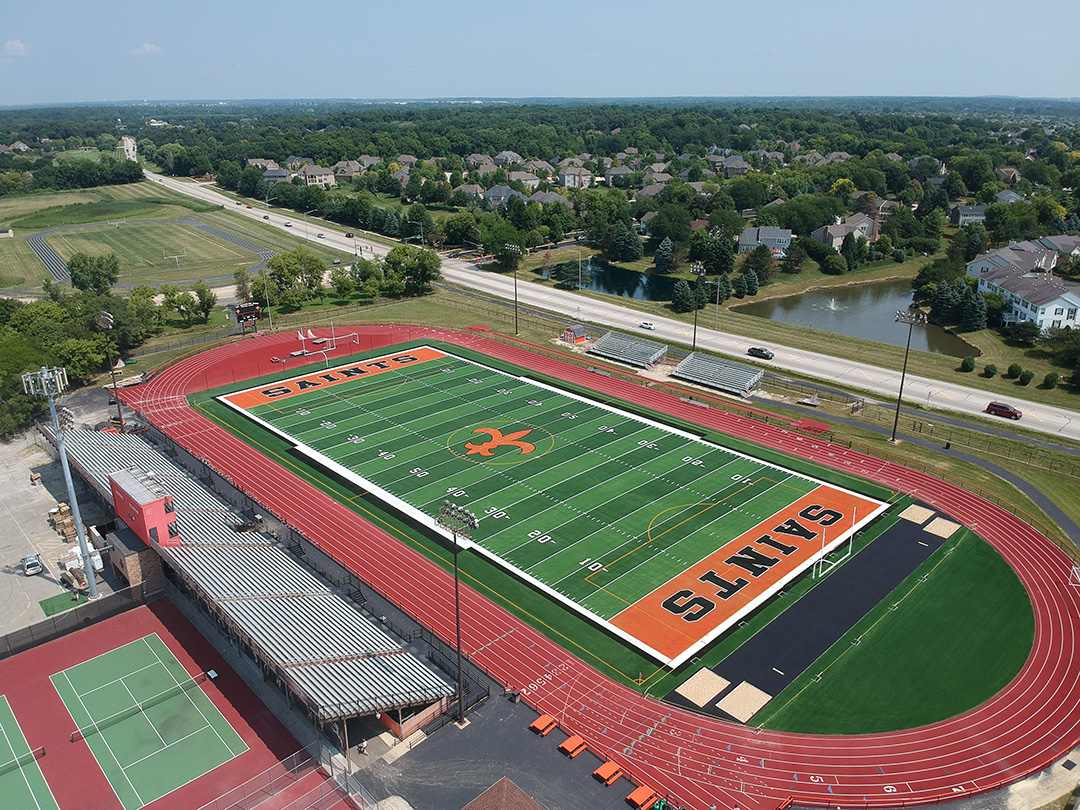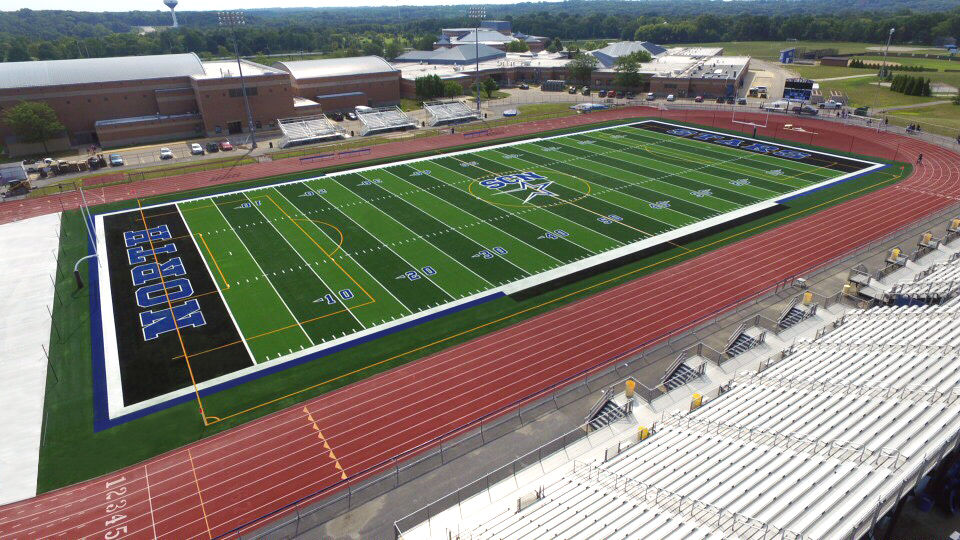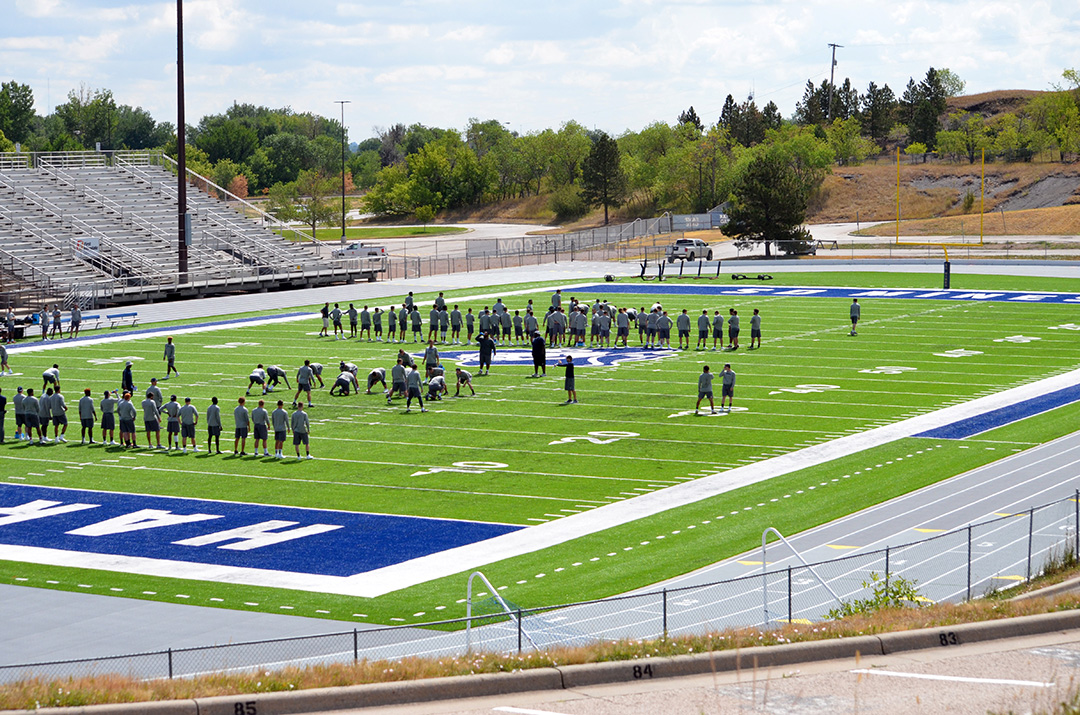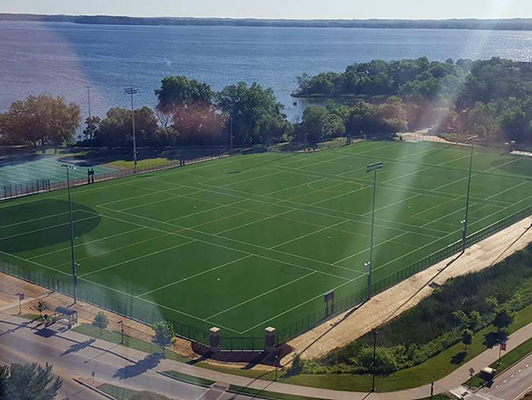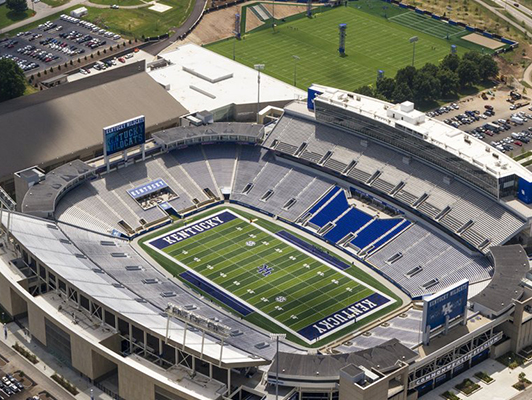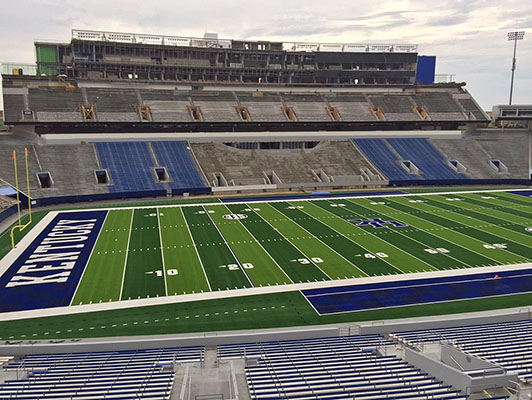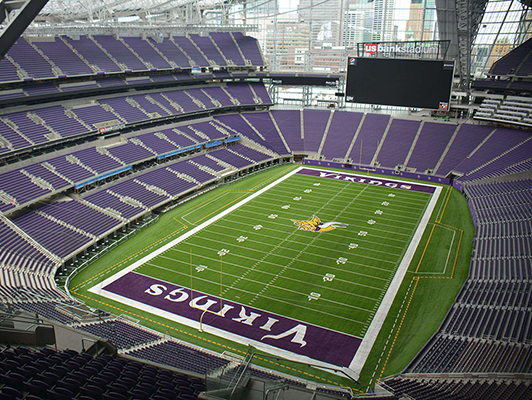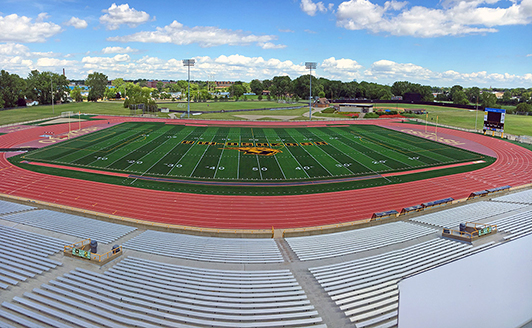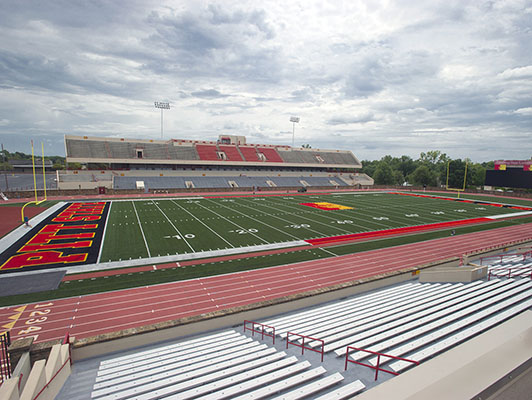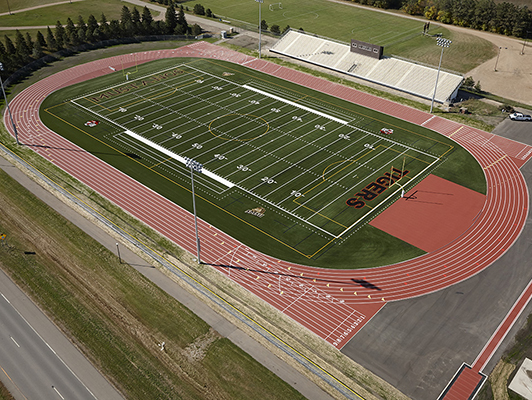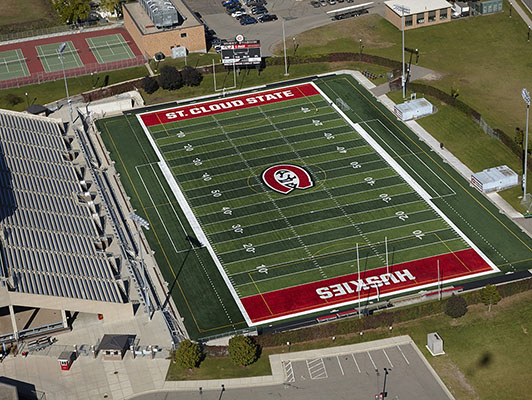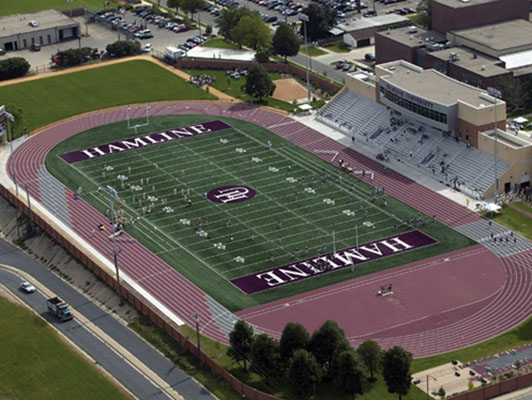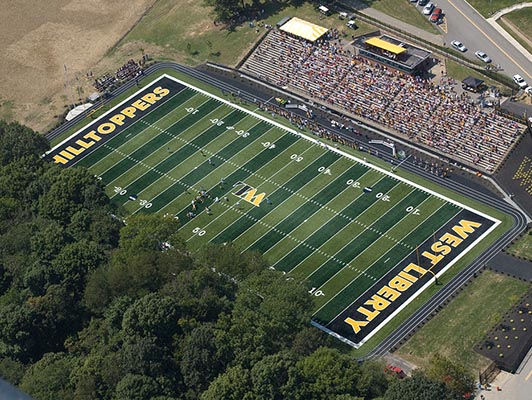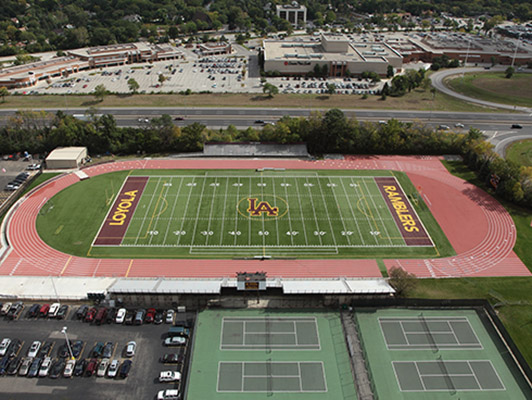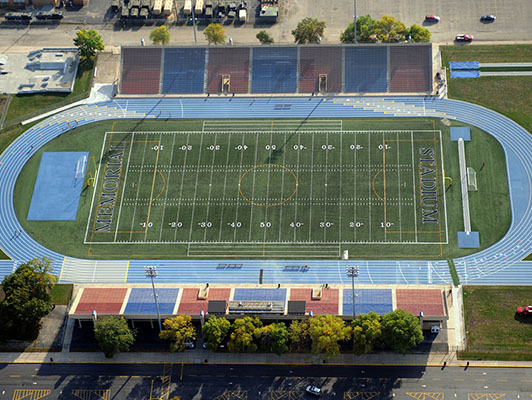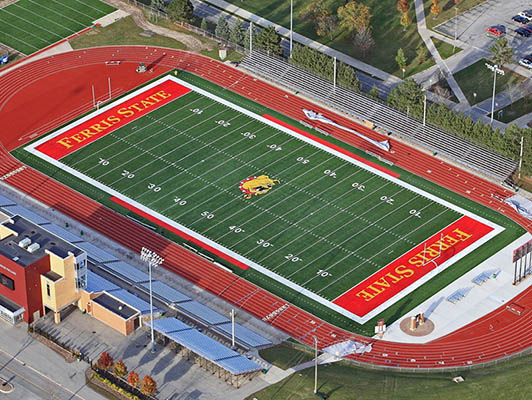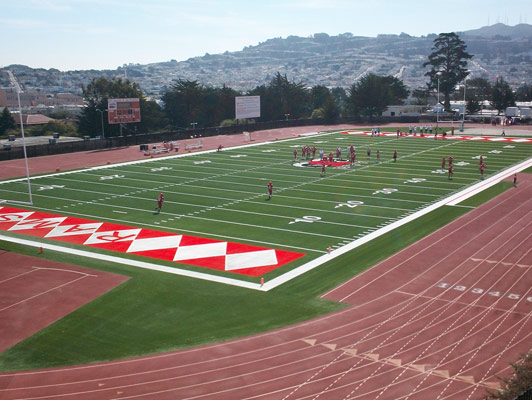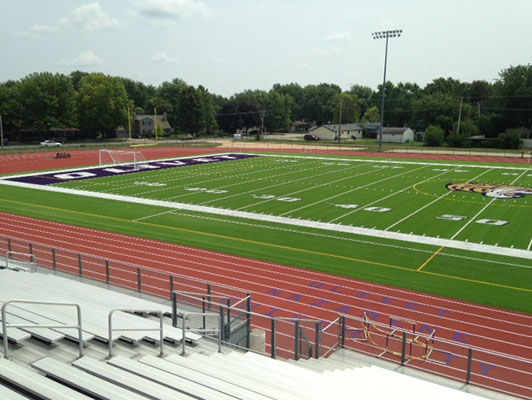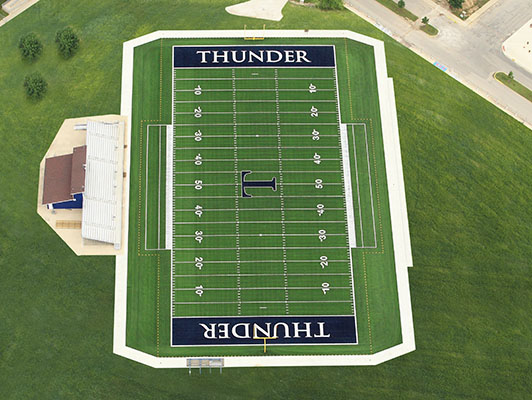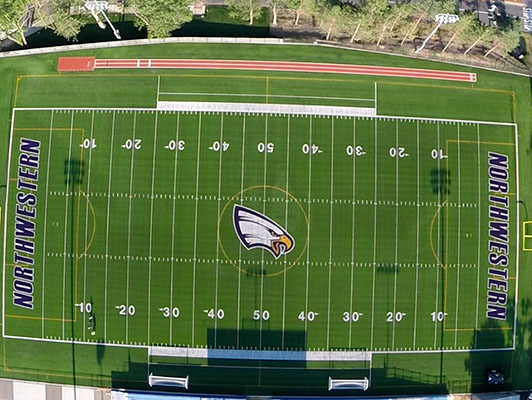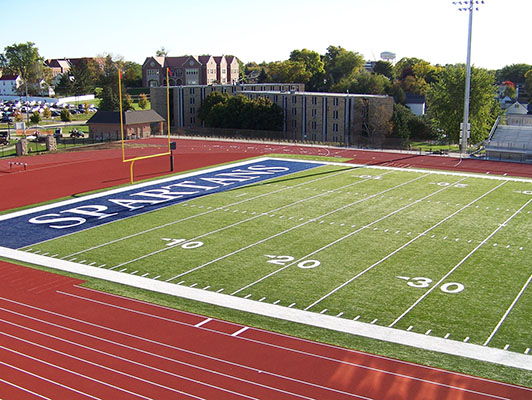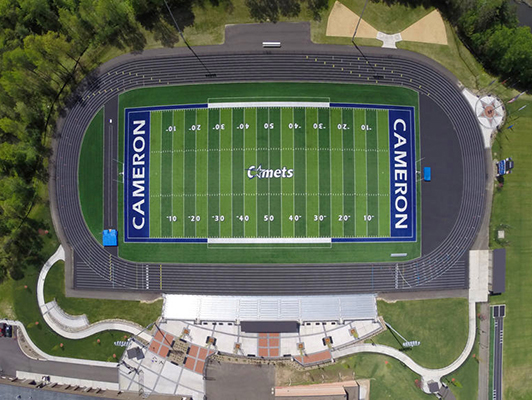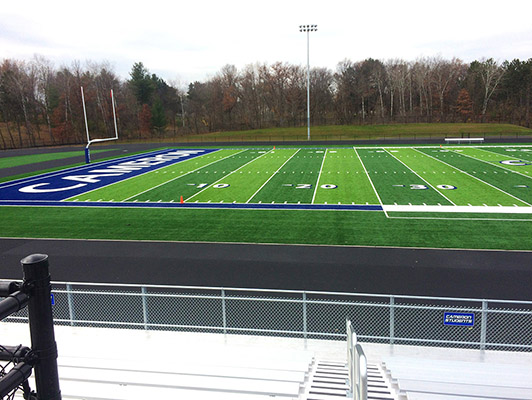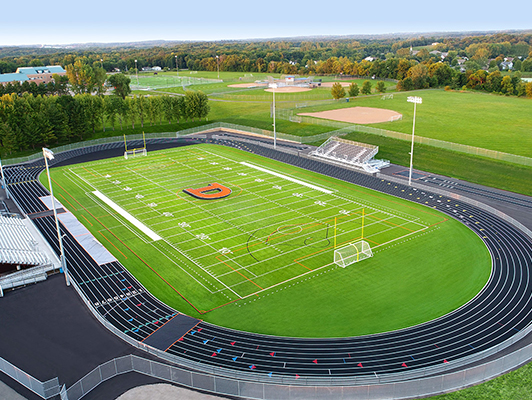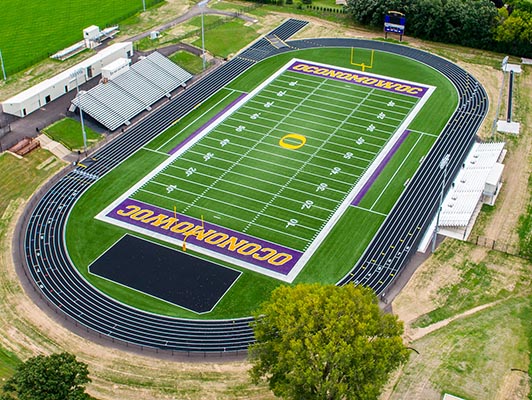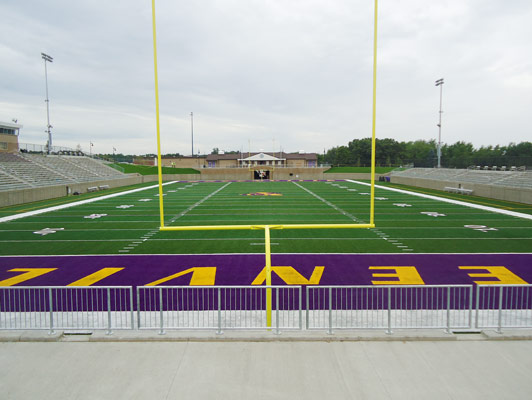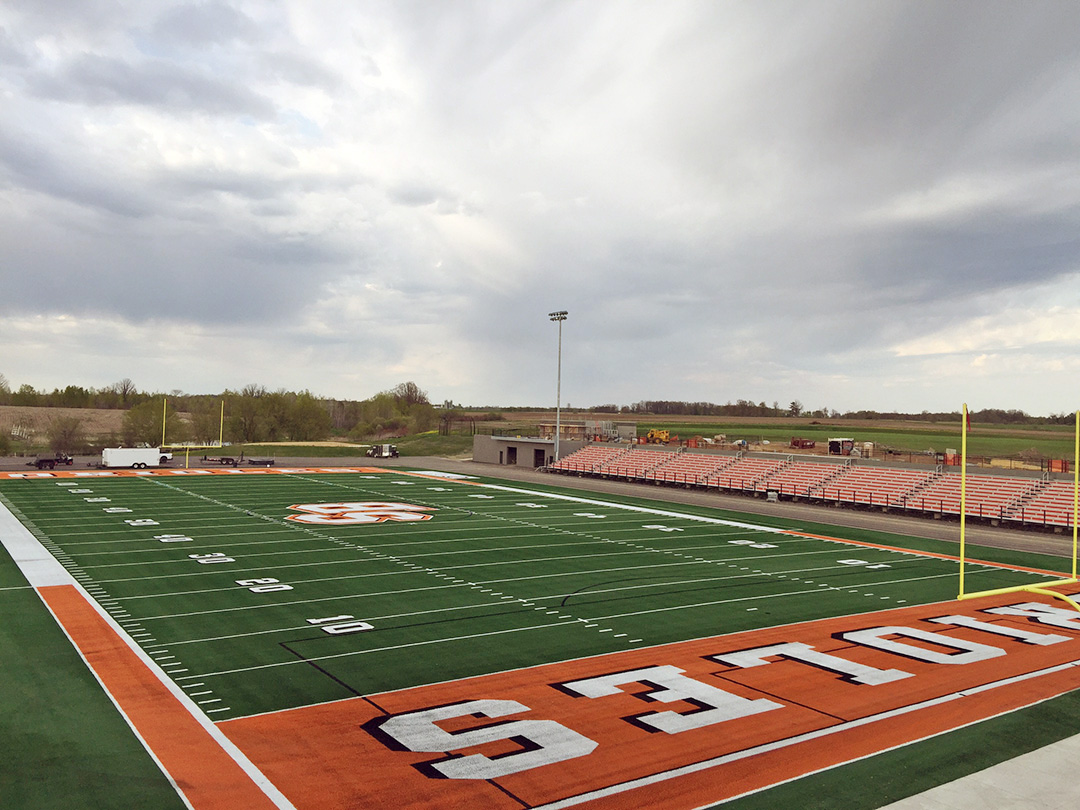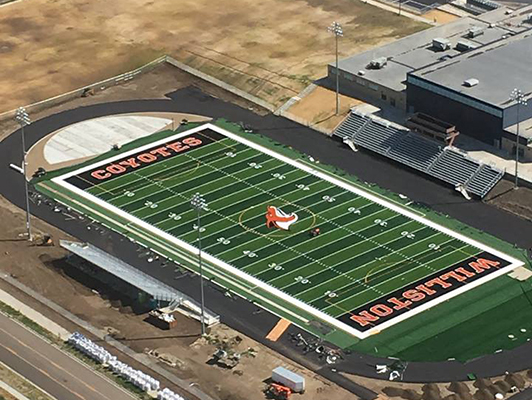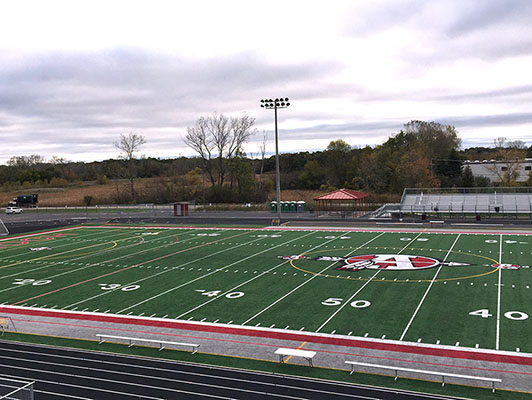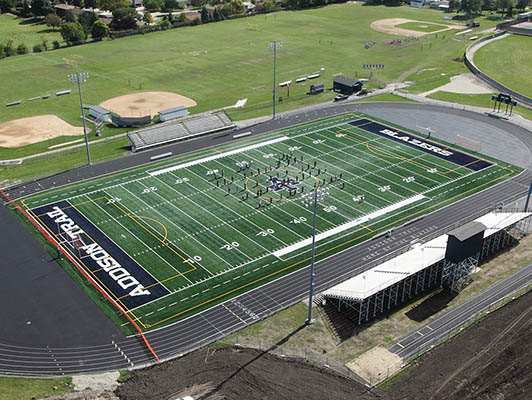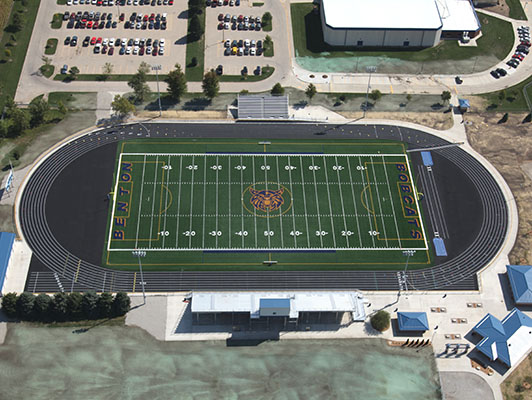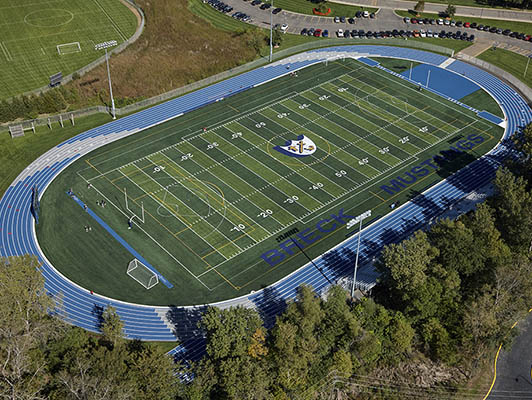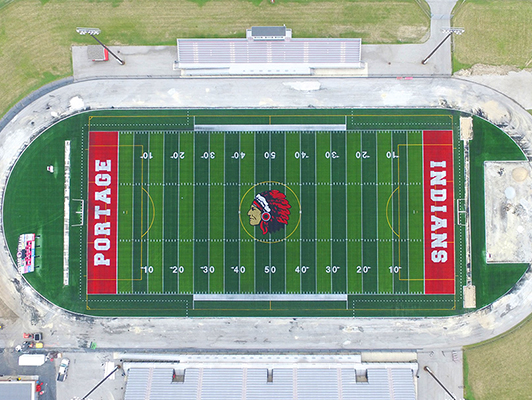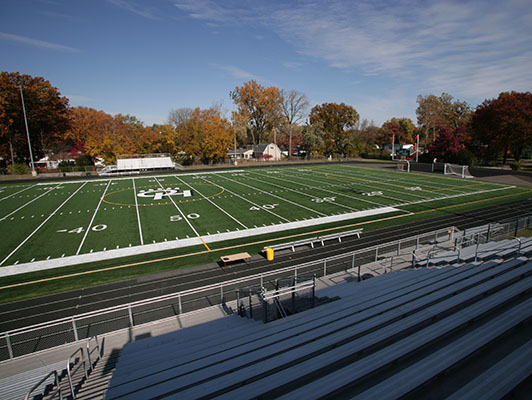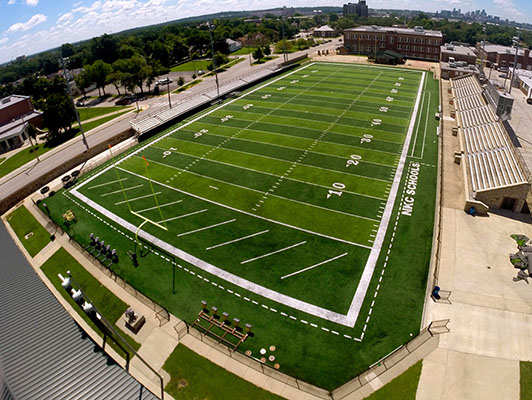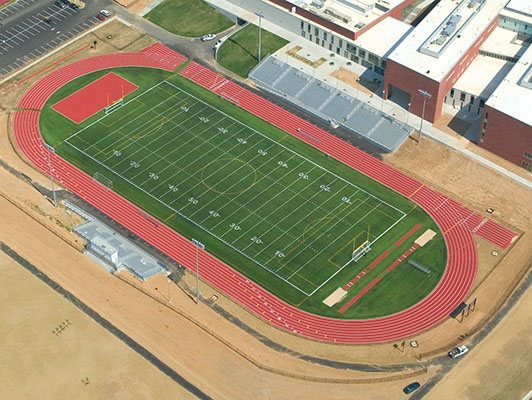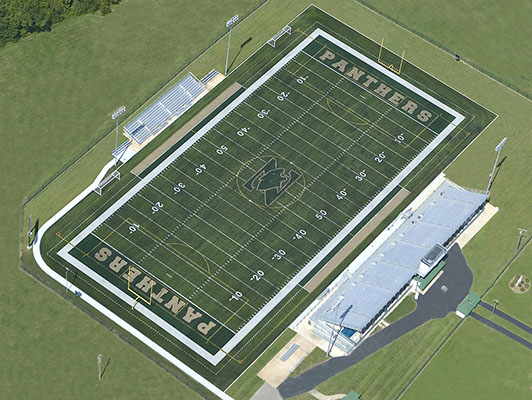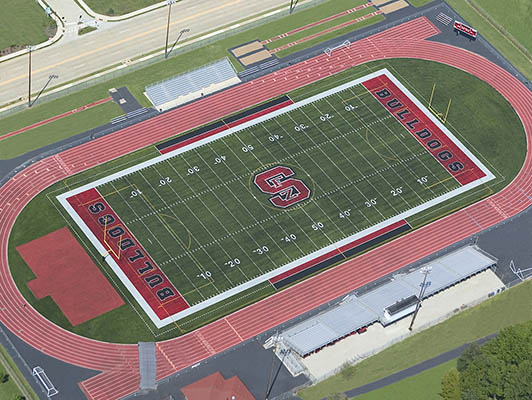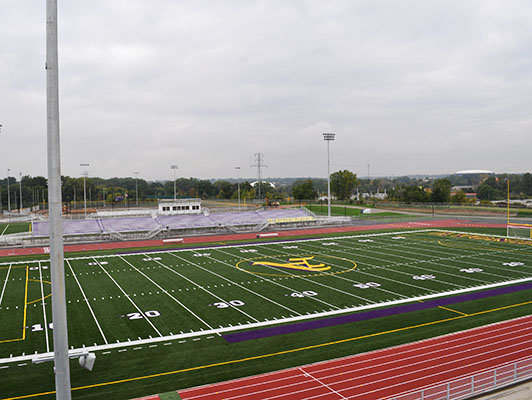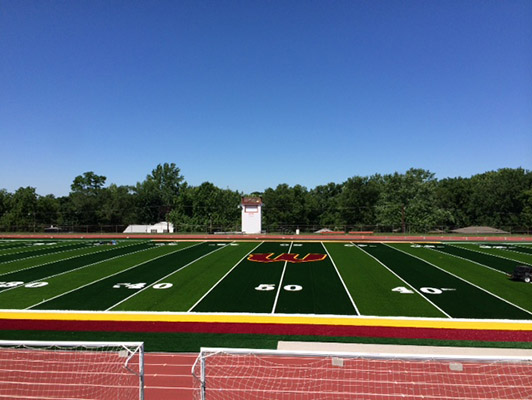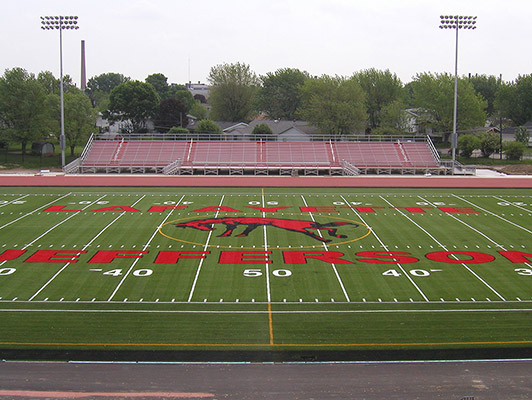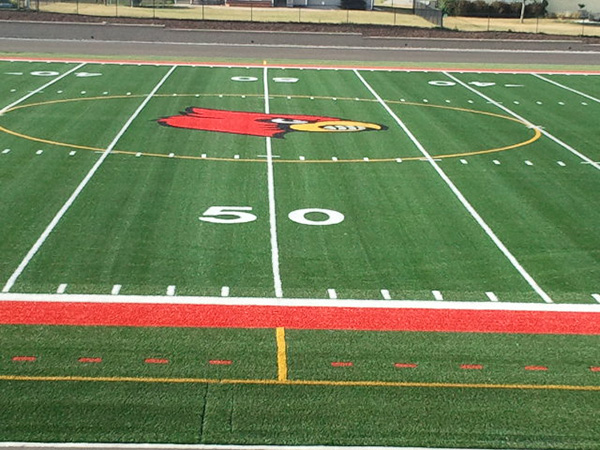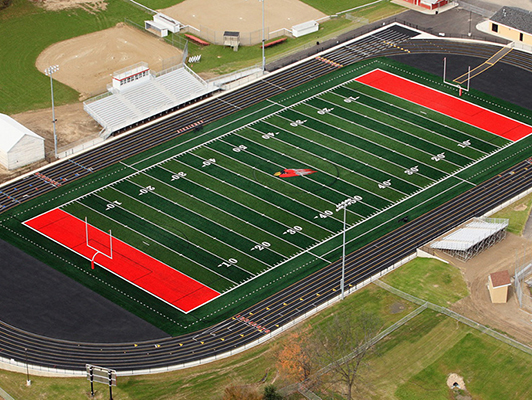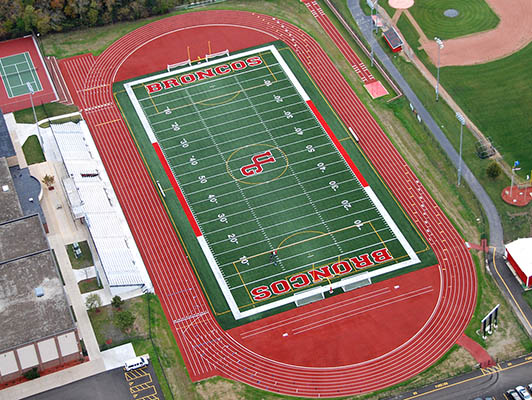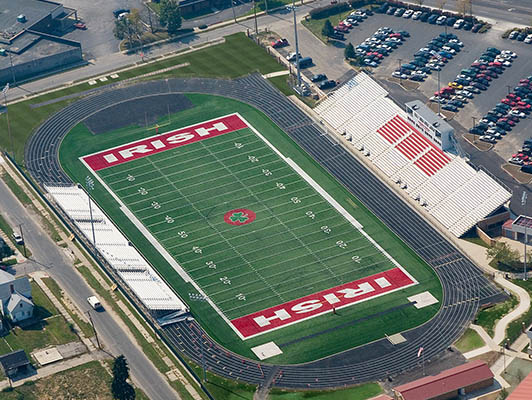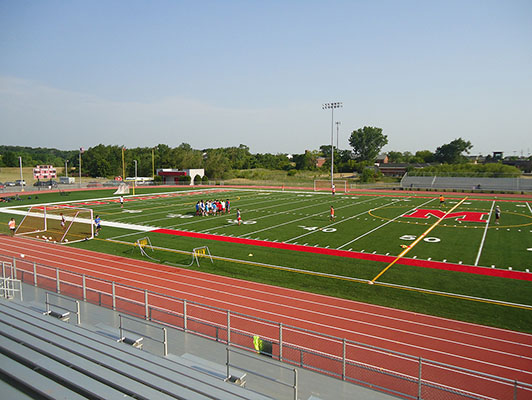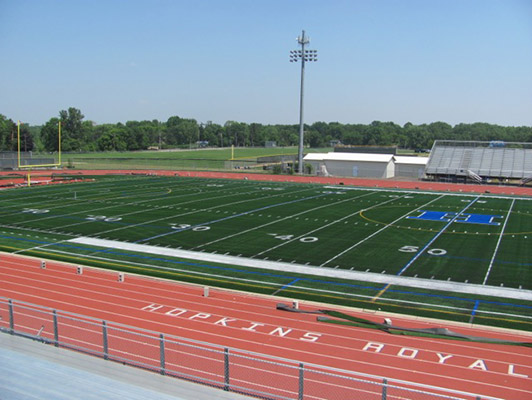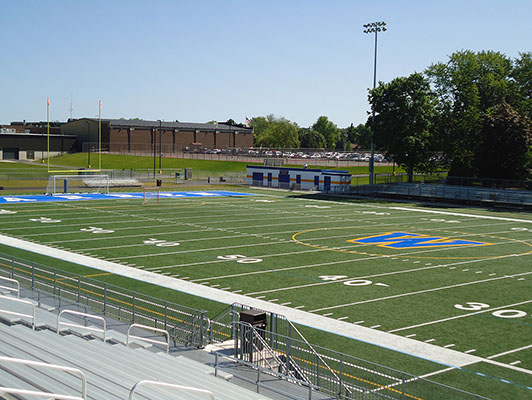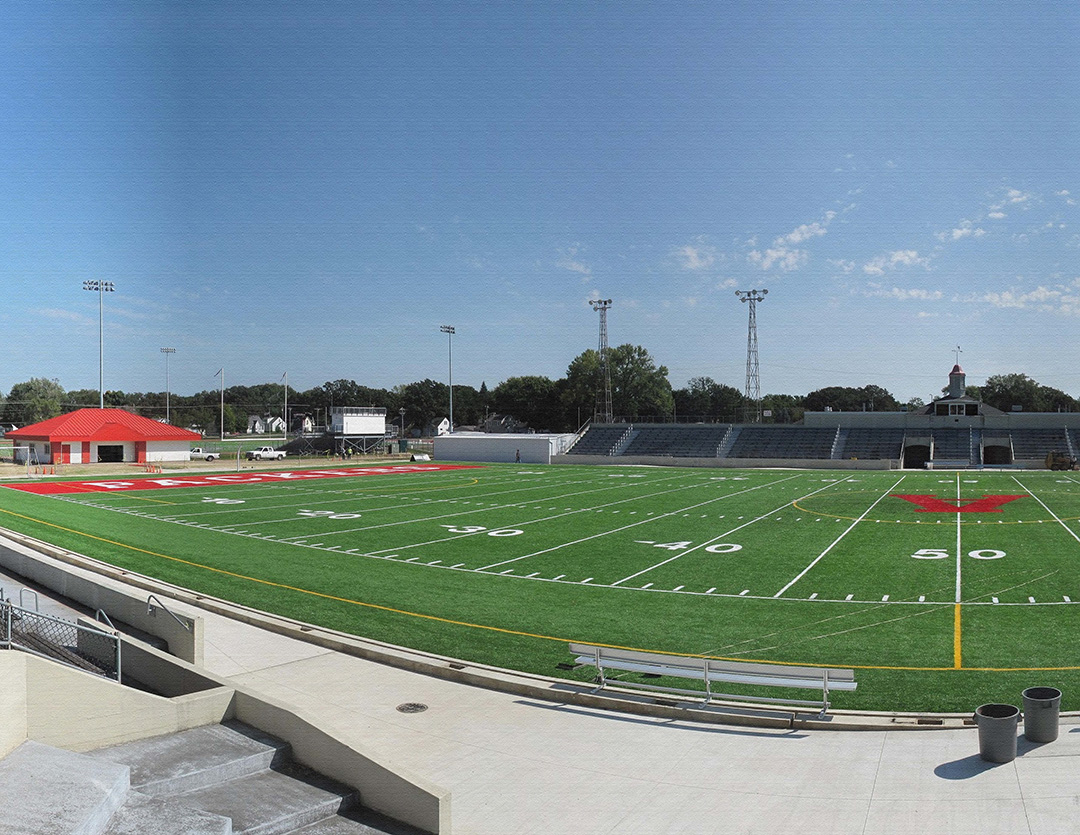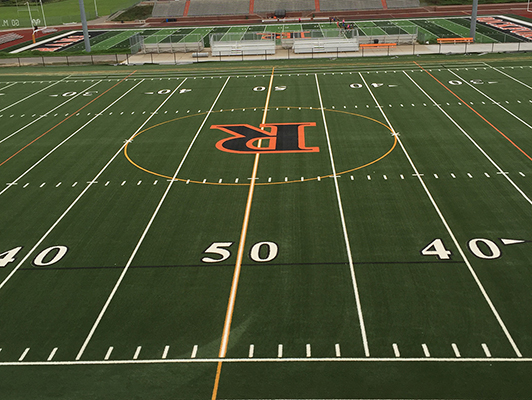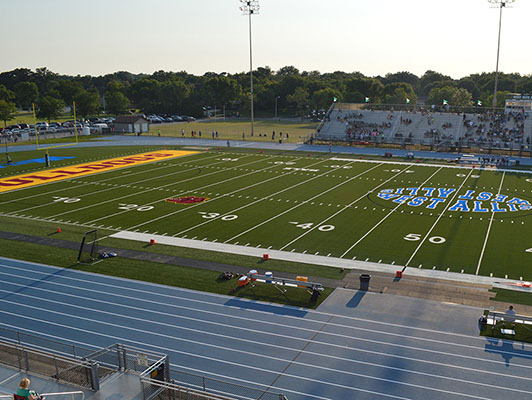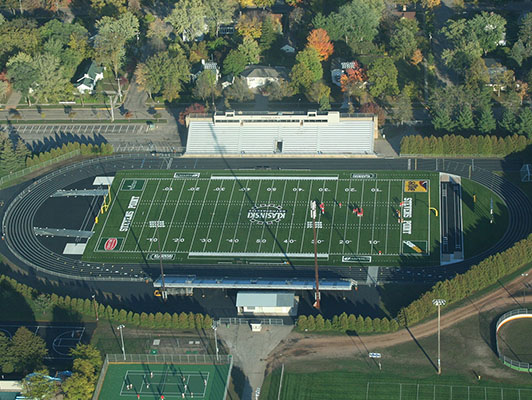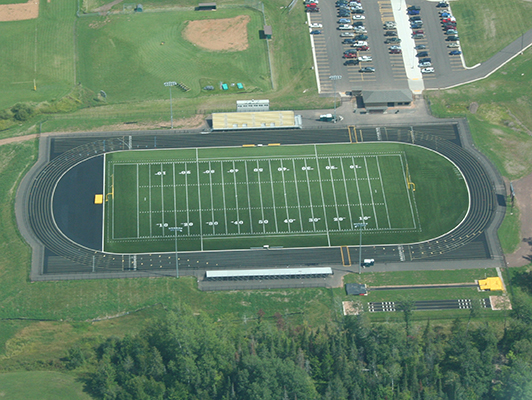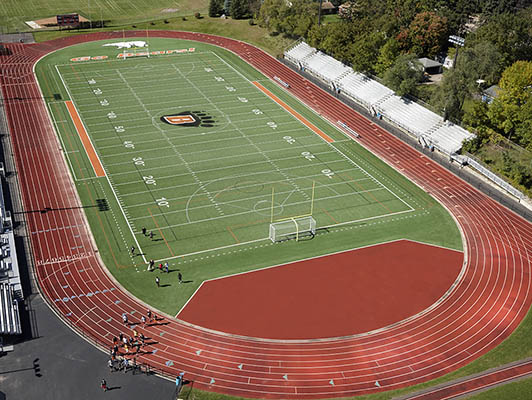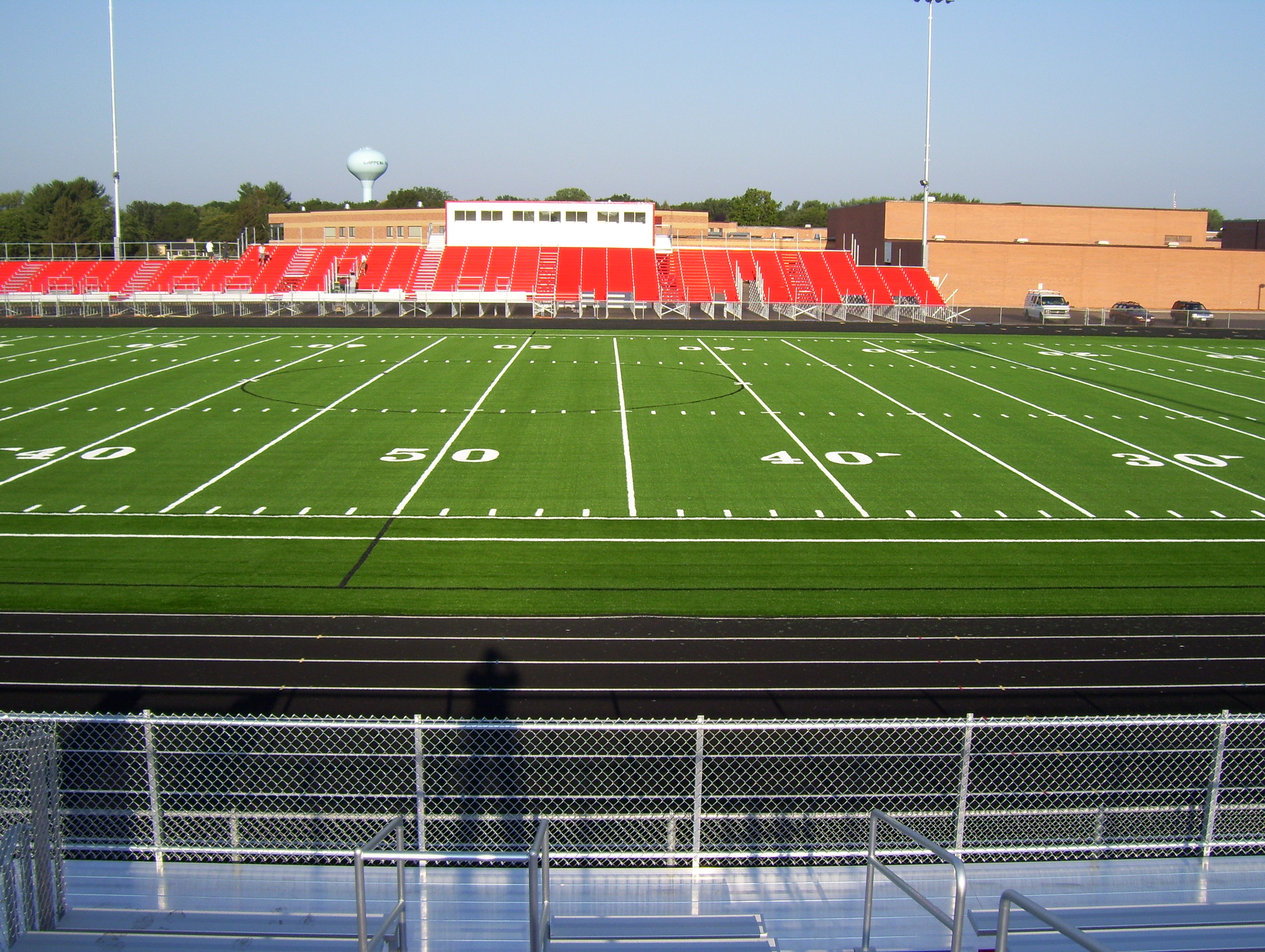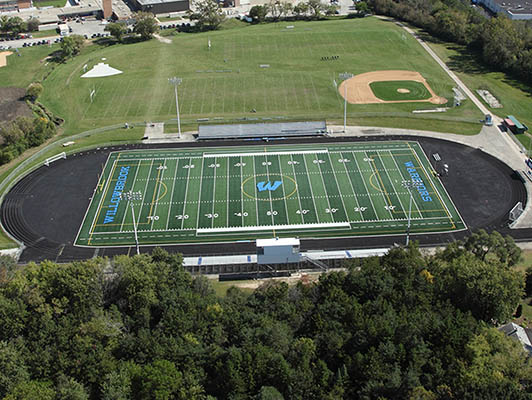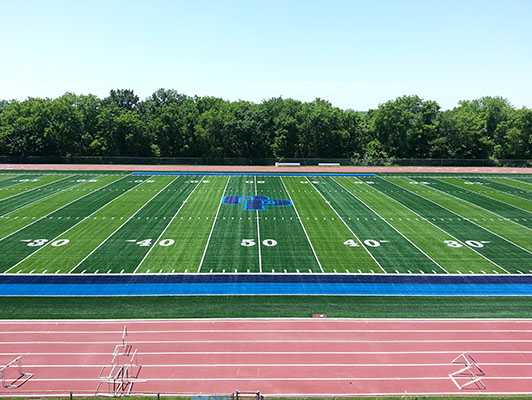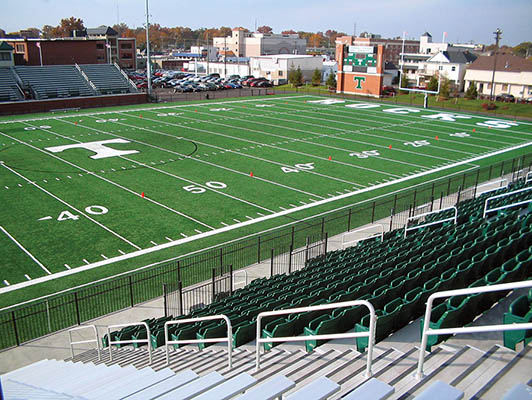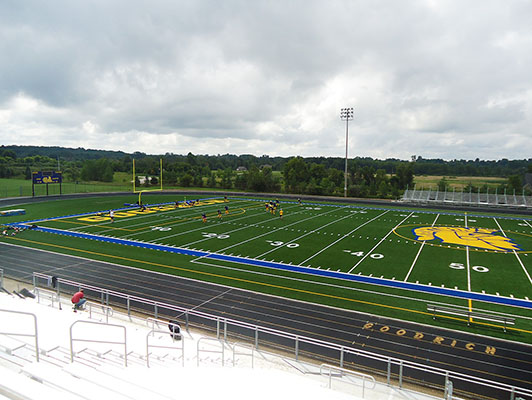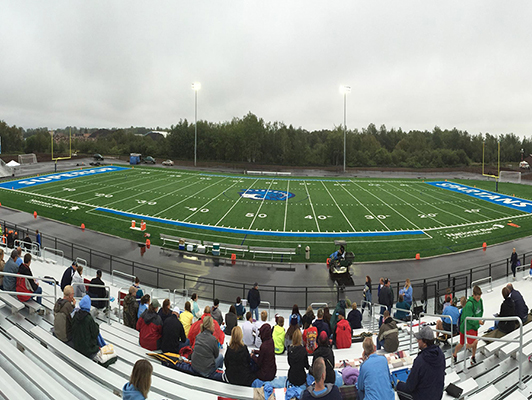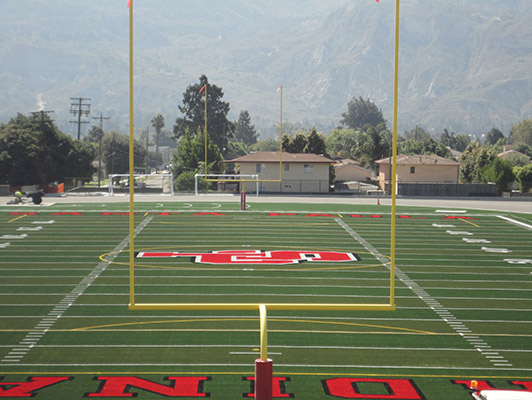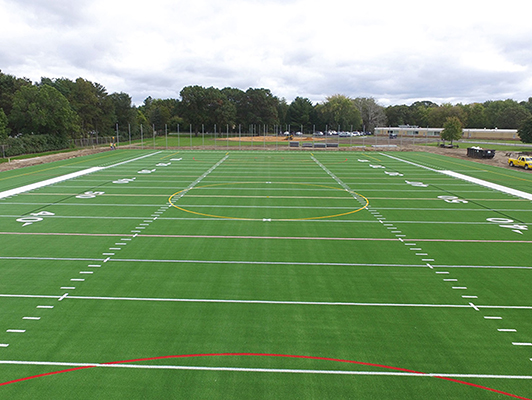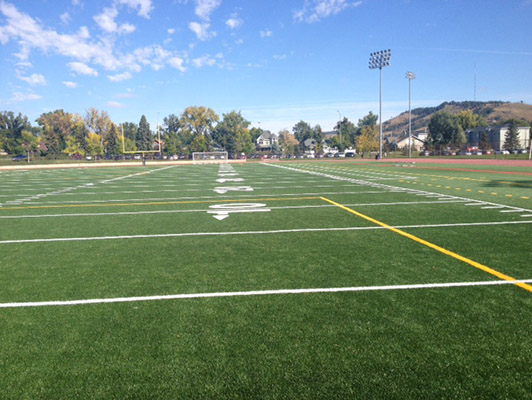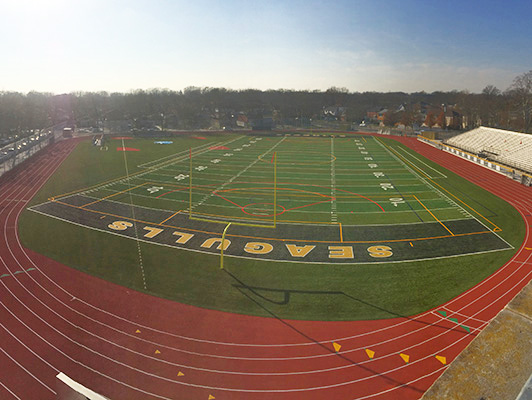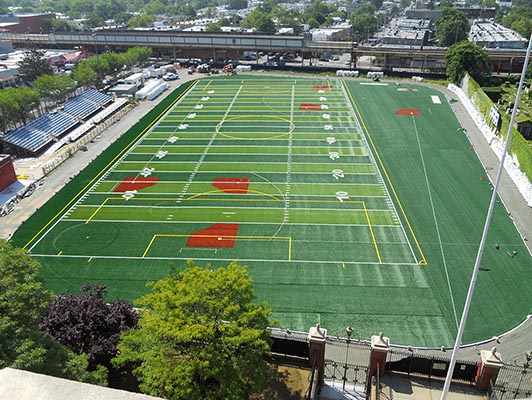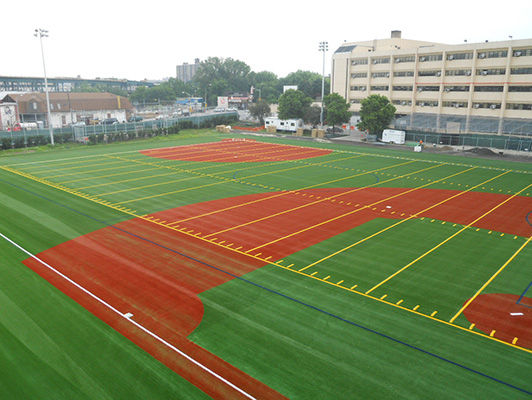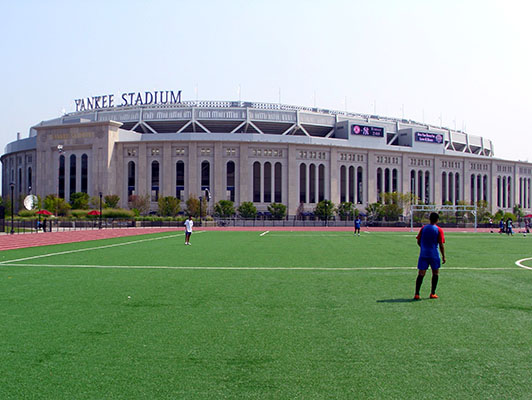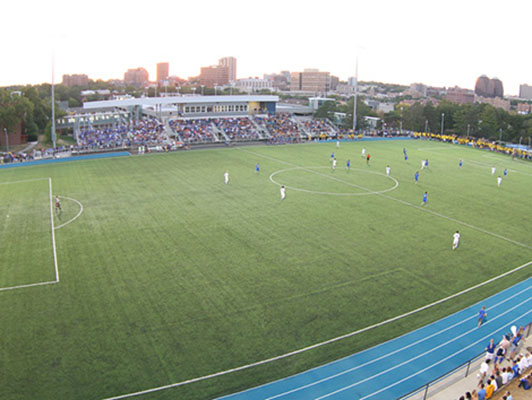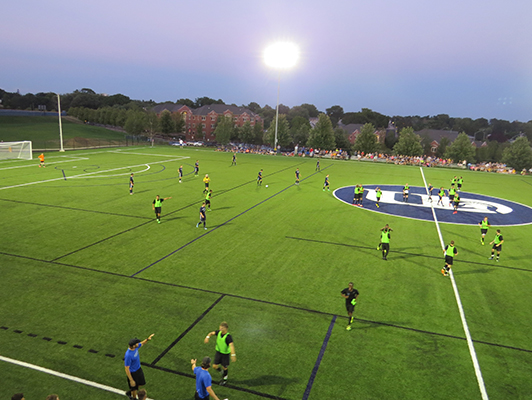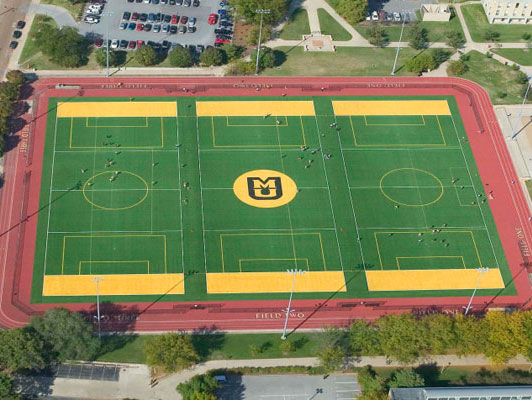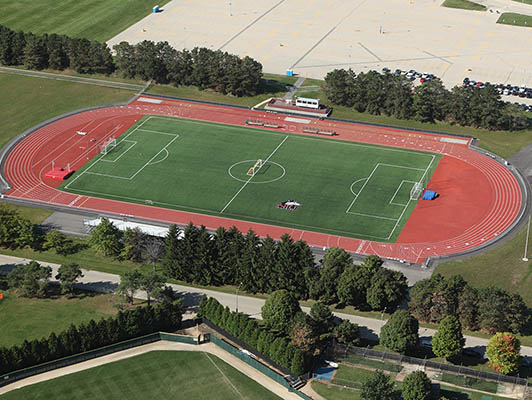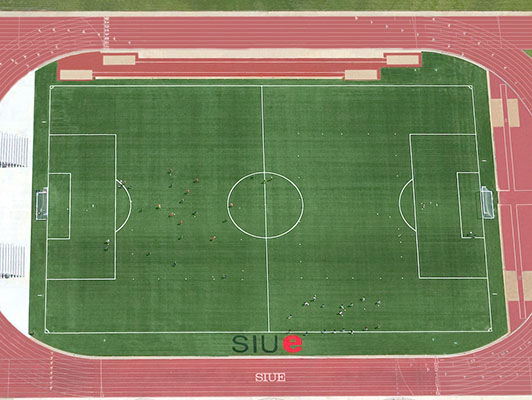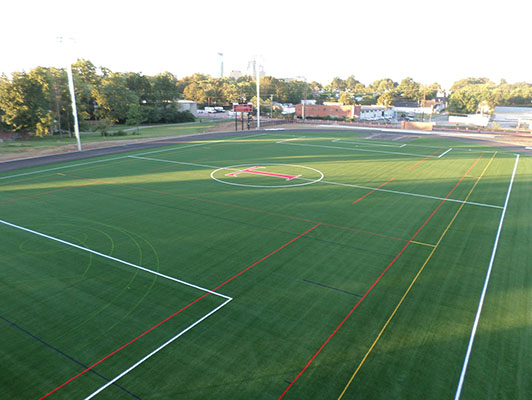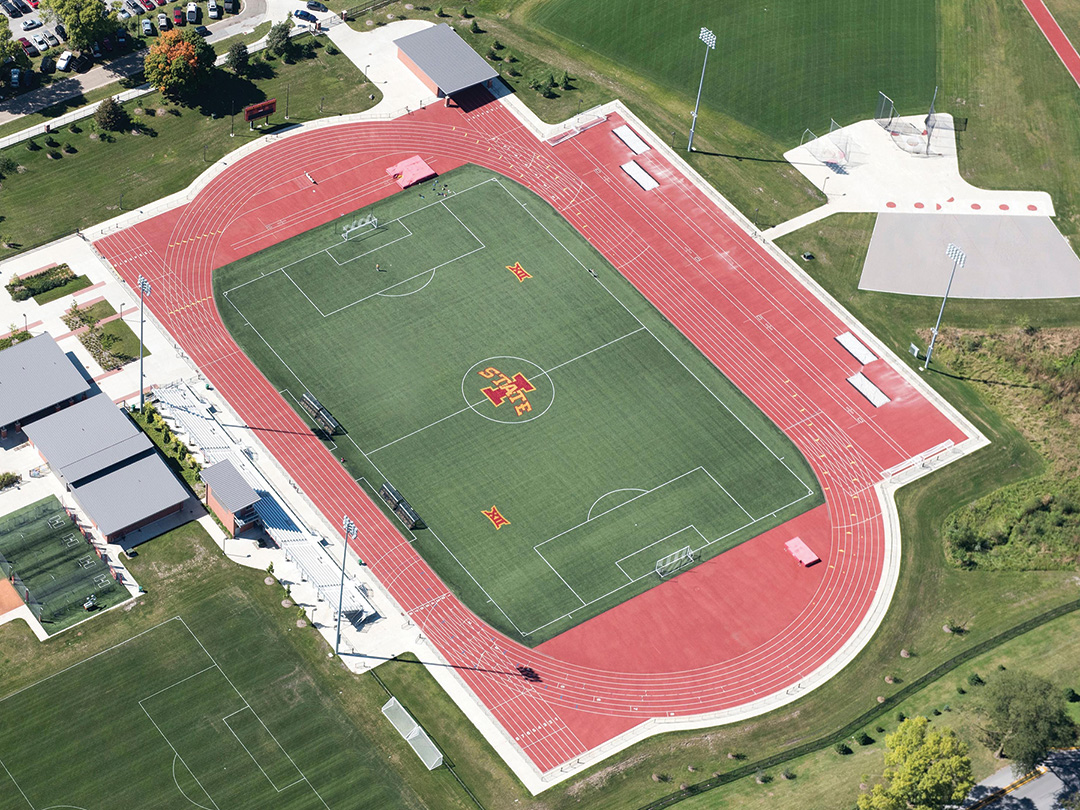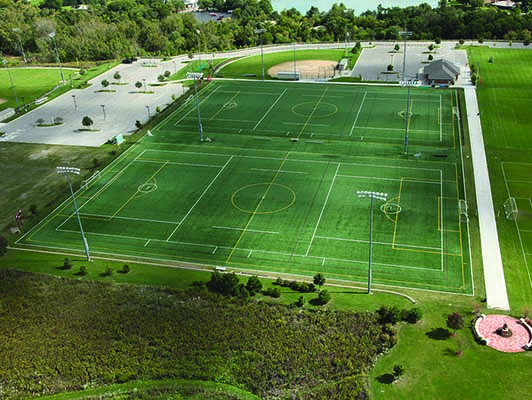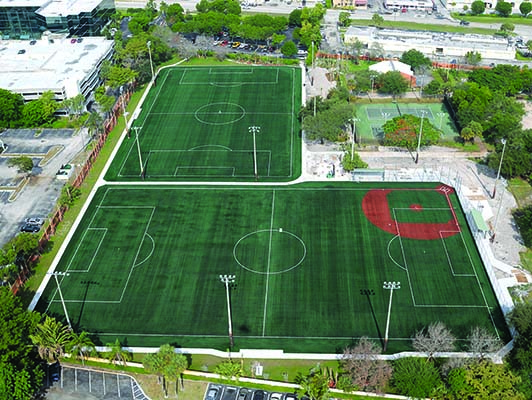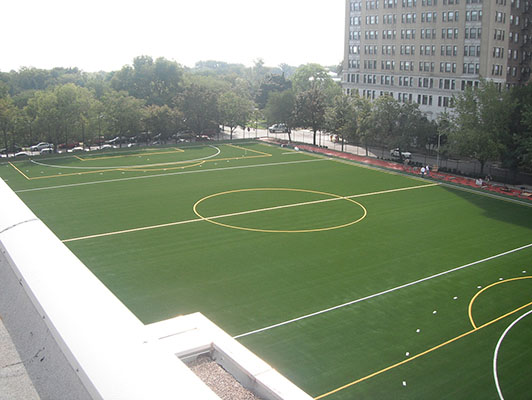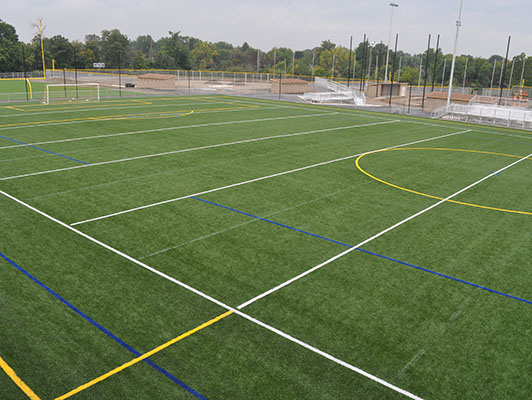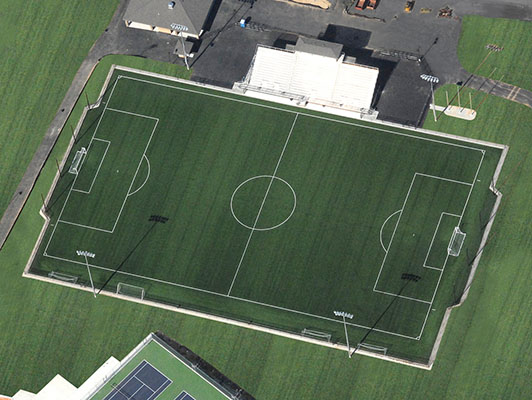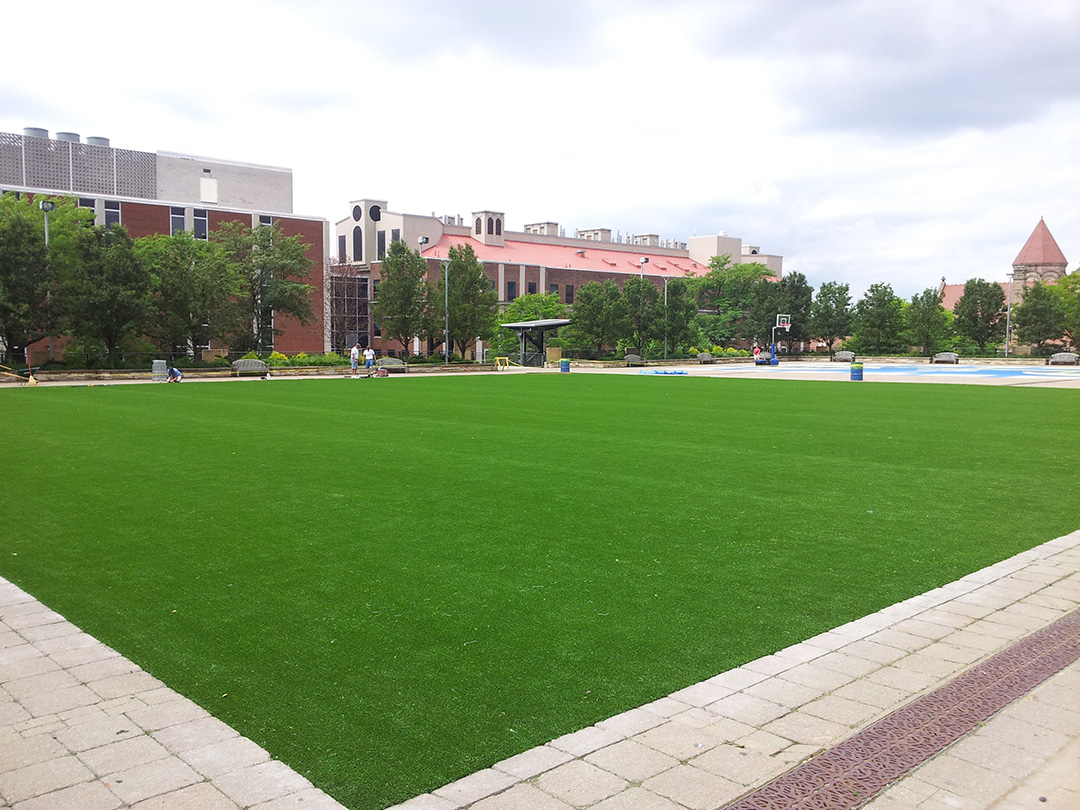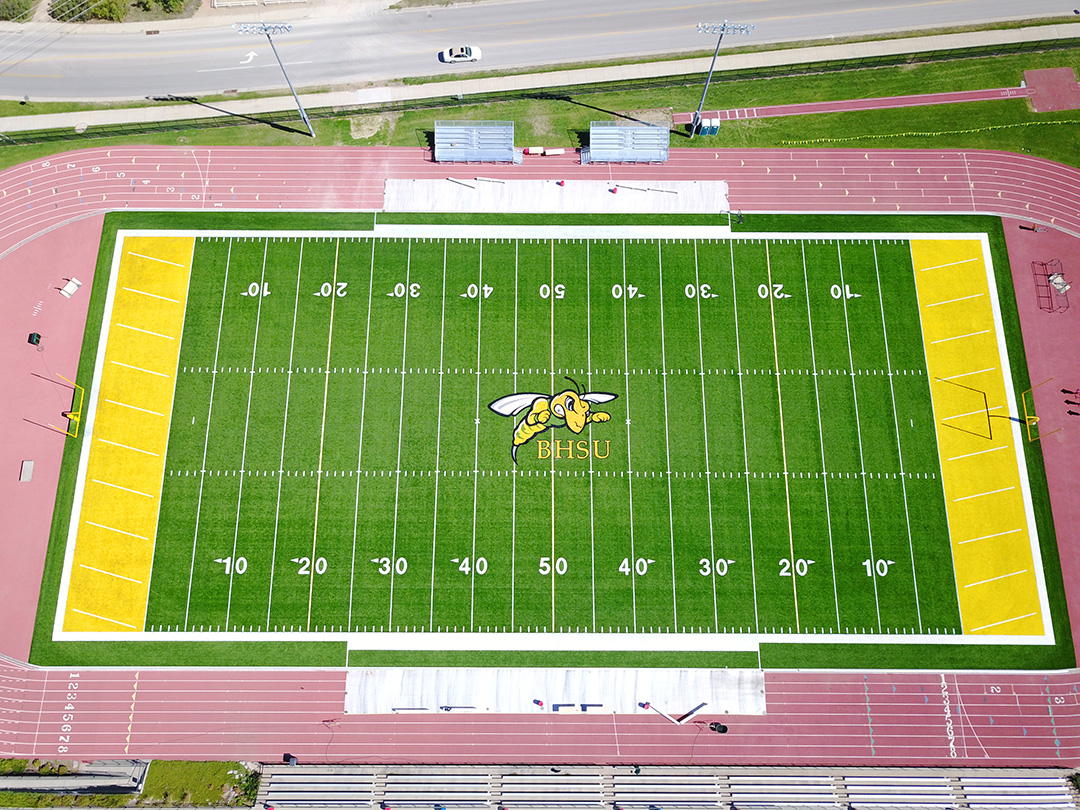 Kiefer USA's artificial turf systems stem from a corporate passion that over the years has created World Class solutions in sports.
Our artificial turf systems stem from a family passion that over the years has created a world class international brand. Our goal was to create innovative artificial turf which reproduces all the traits of a well maintained natural grass football field.

Mondo's research centers collaborate closely with experts, coaches, and athletes to develop the safest and most advanced solutions. In sports we find our industry and our values.
We visited several that have infill made from reground tires, and we found that the Mondoturf Ecofill field was far superior. Even on a hot day in Texas, we couldn't feel the heat through our shoes on the Mondoturf Ecofill field like we did on other fields. Plus, the Mondoturf monofilament fibers felt closest to natural grass of all the fields we evaluated. It's a tremendous total system. I have no doubt that we chose the best artificial turf field available.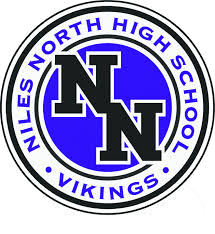 Students love (the Mondoturf field). One of the great things about Mondo is that it is a top performer, even on hot days and in rainfall. Students know they are playing on a professional-quality surface.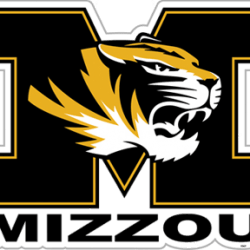 This is without a doubt the best turf we've ever played on. It's the best artificial surface out there because it is the closest to natural grass.