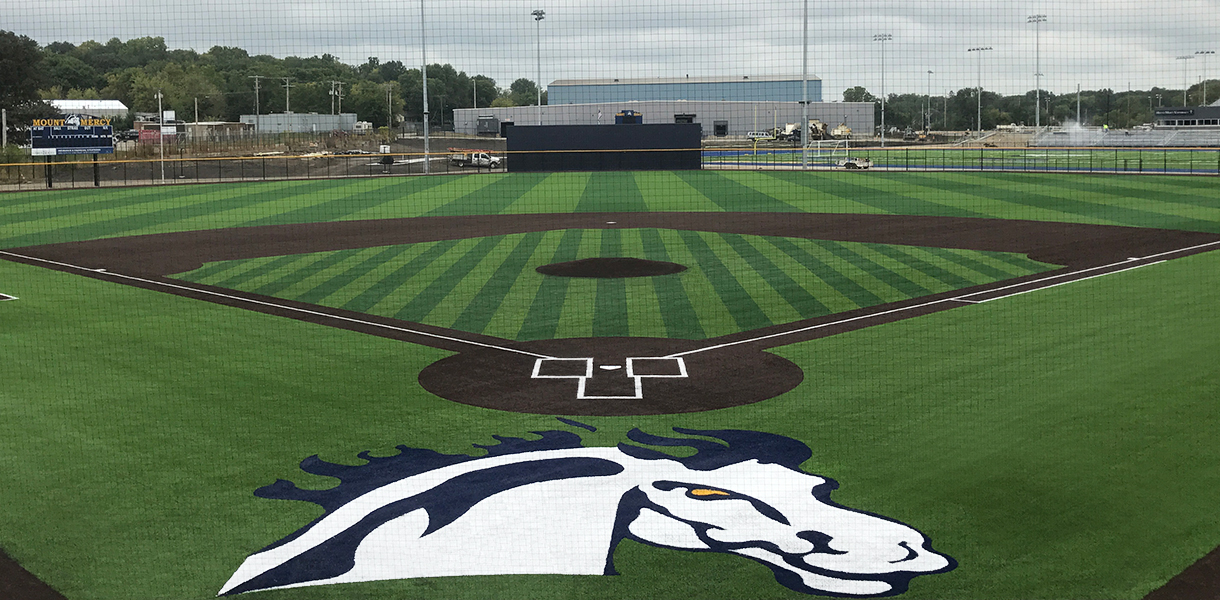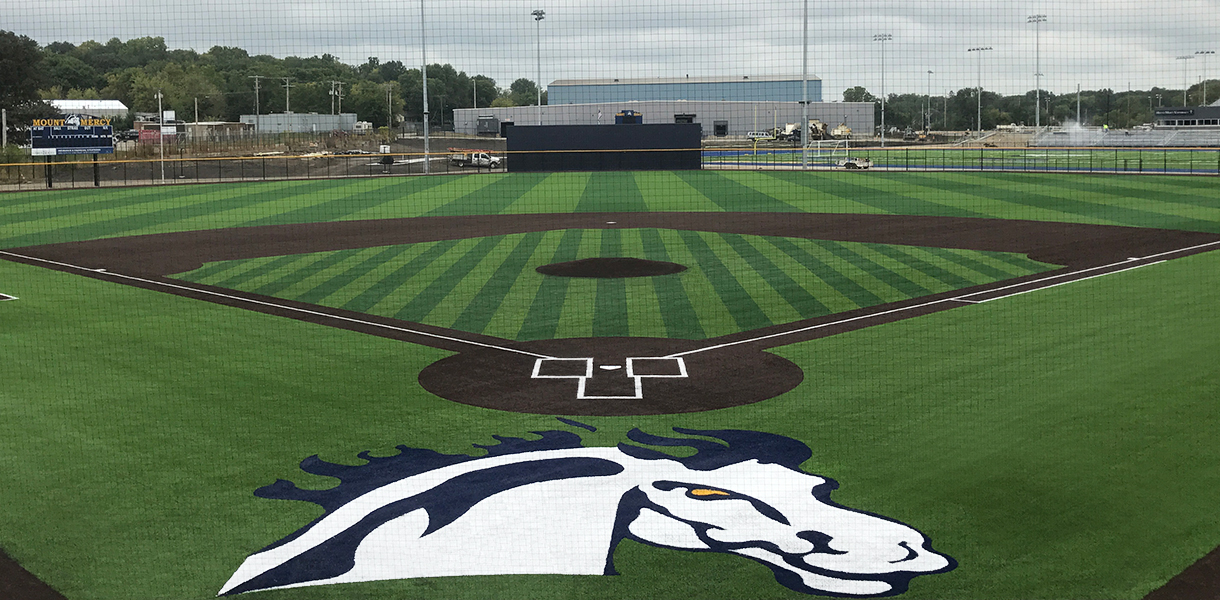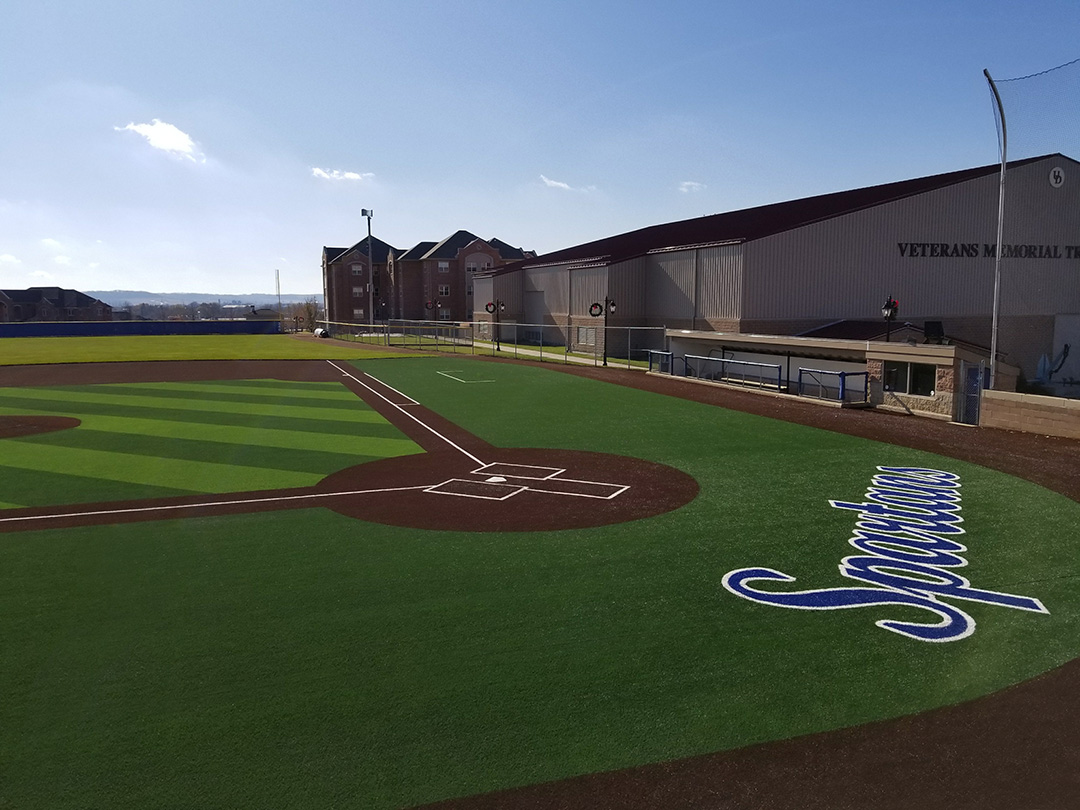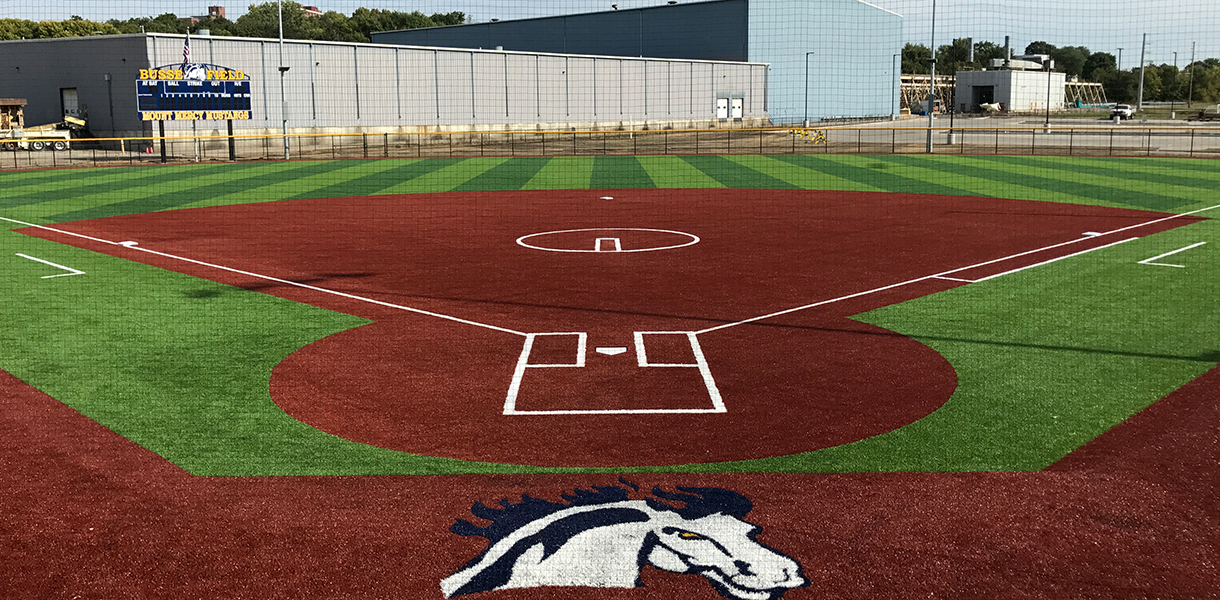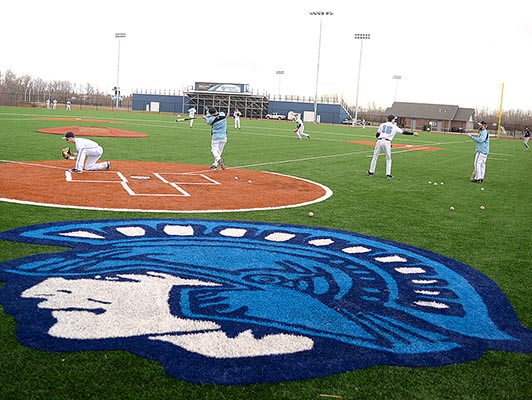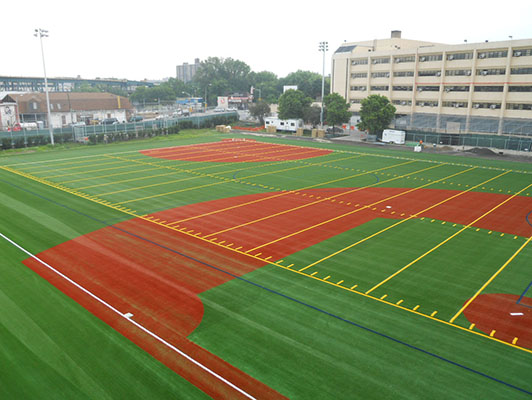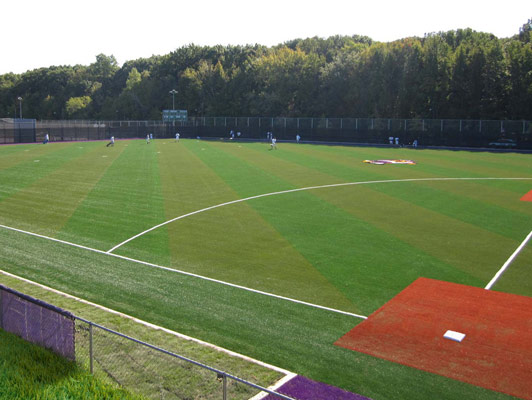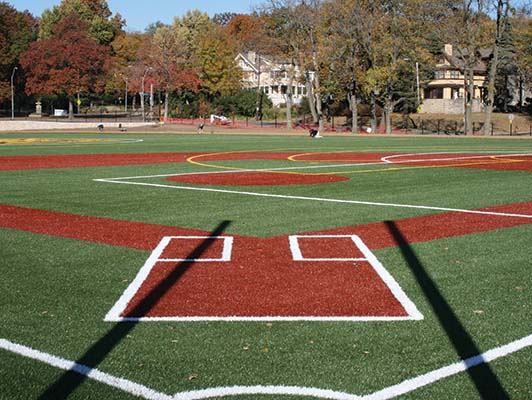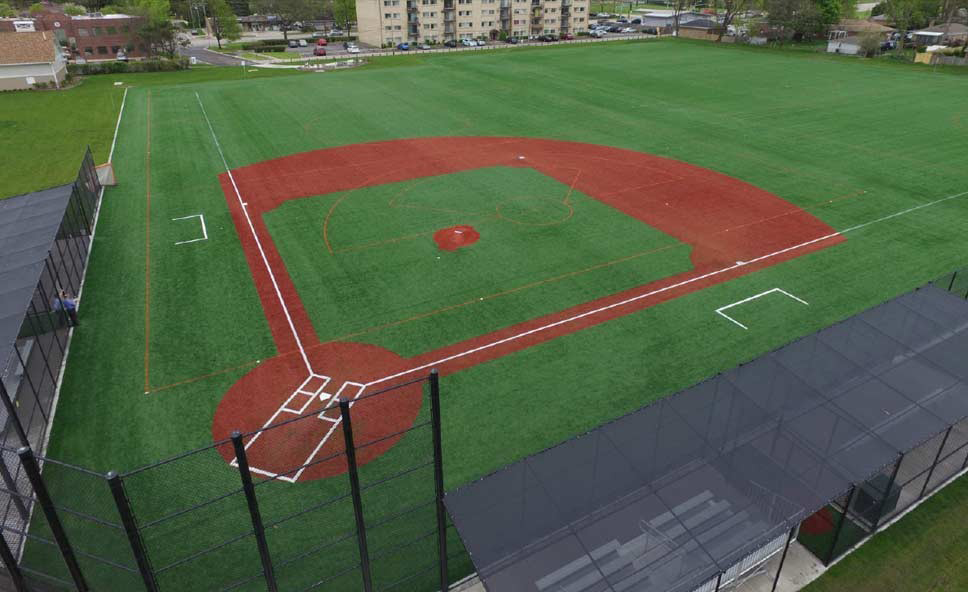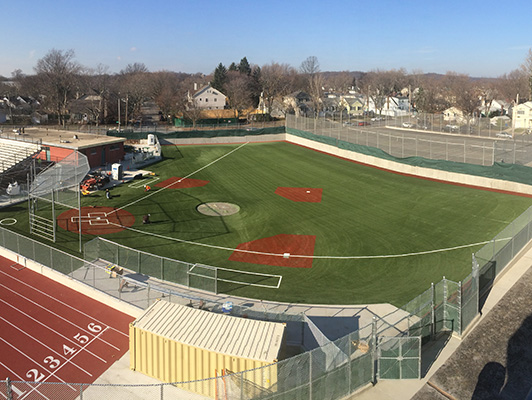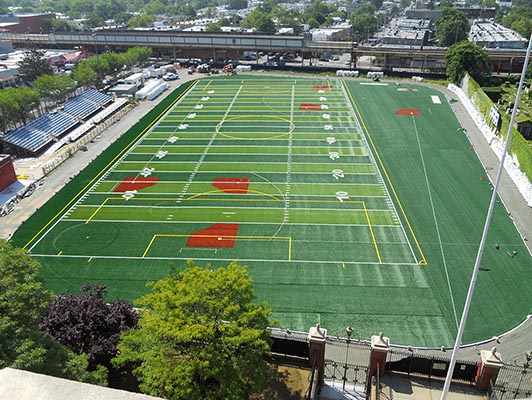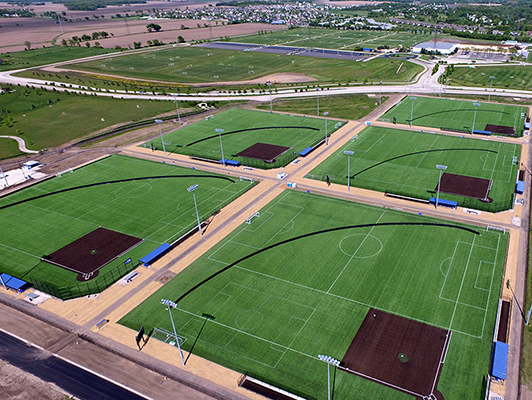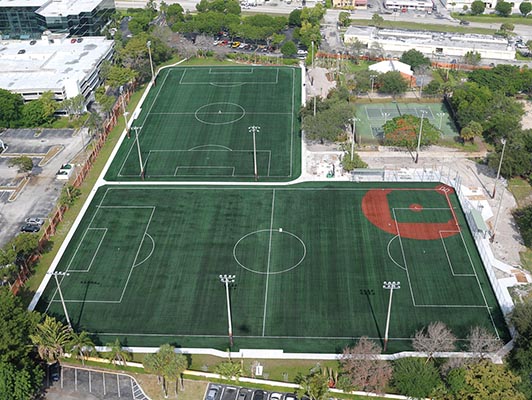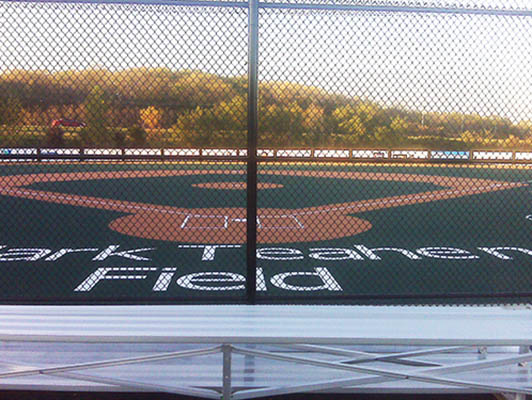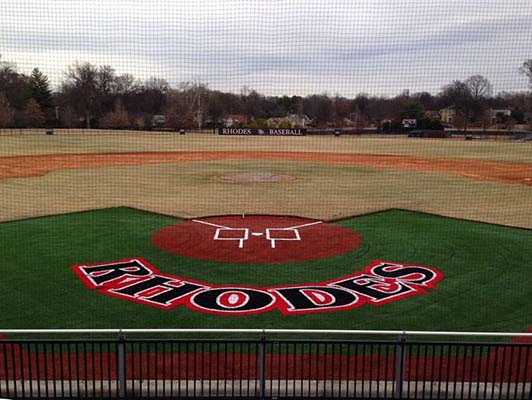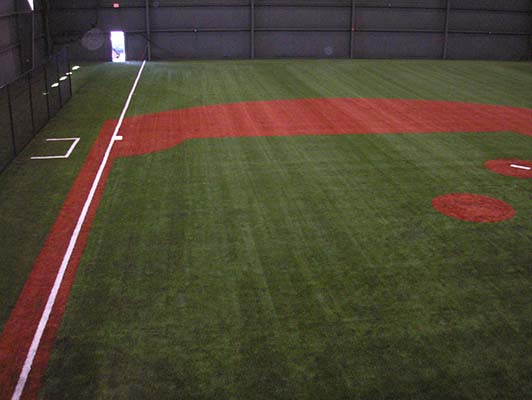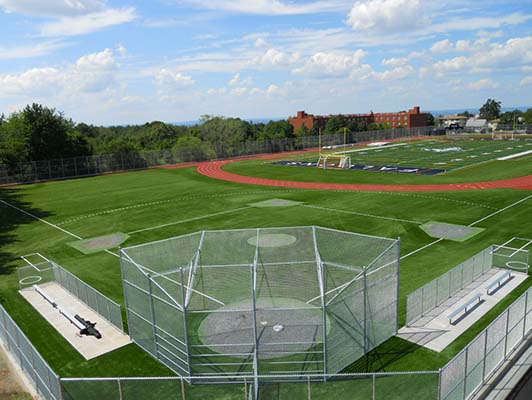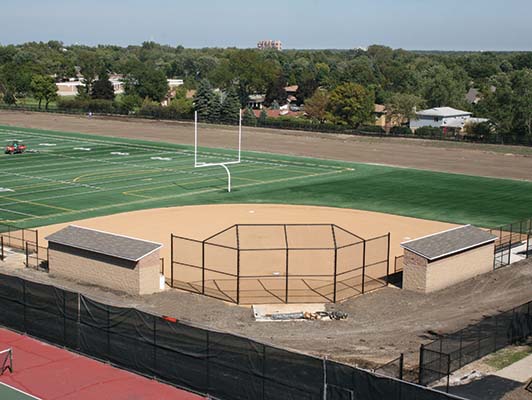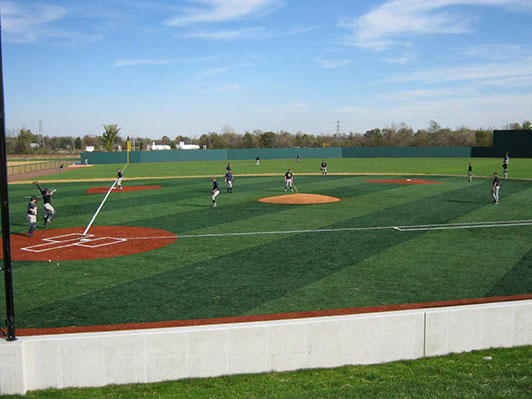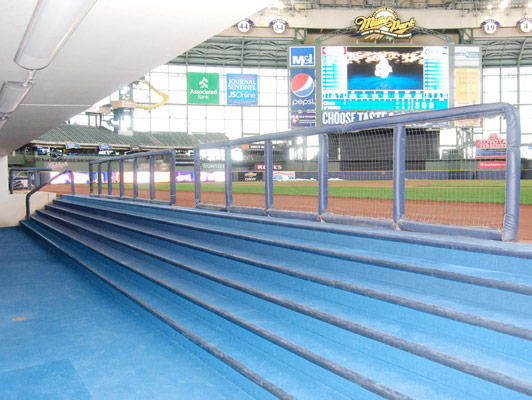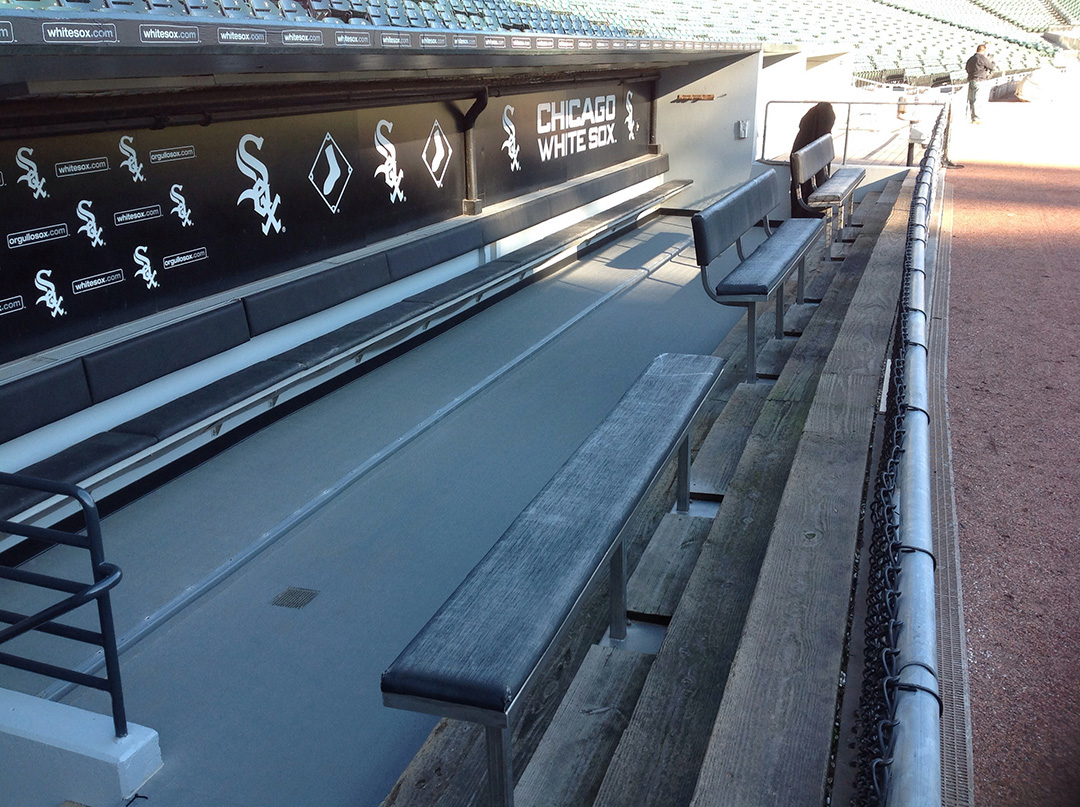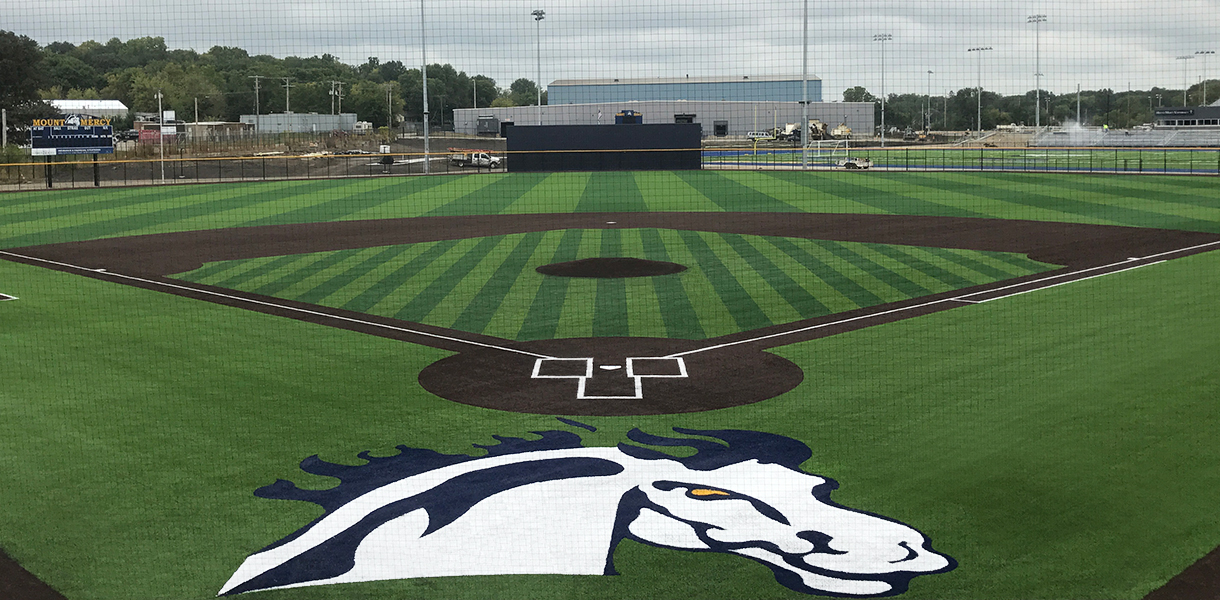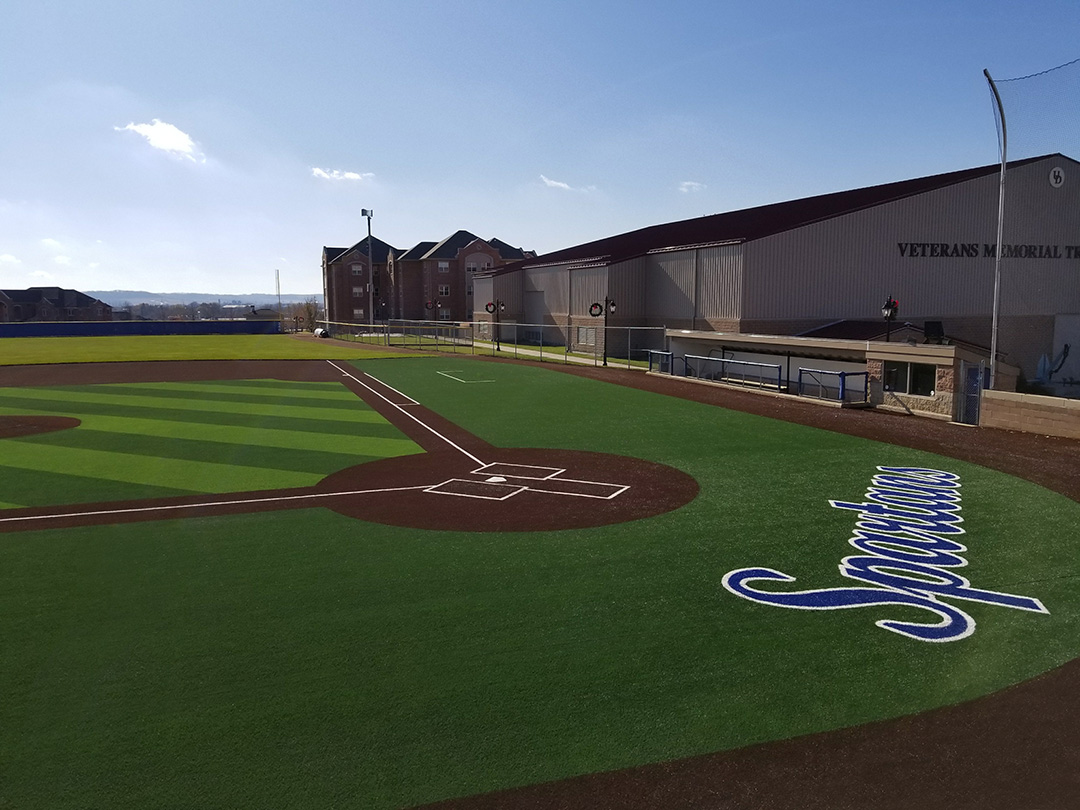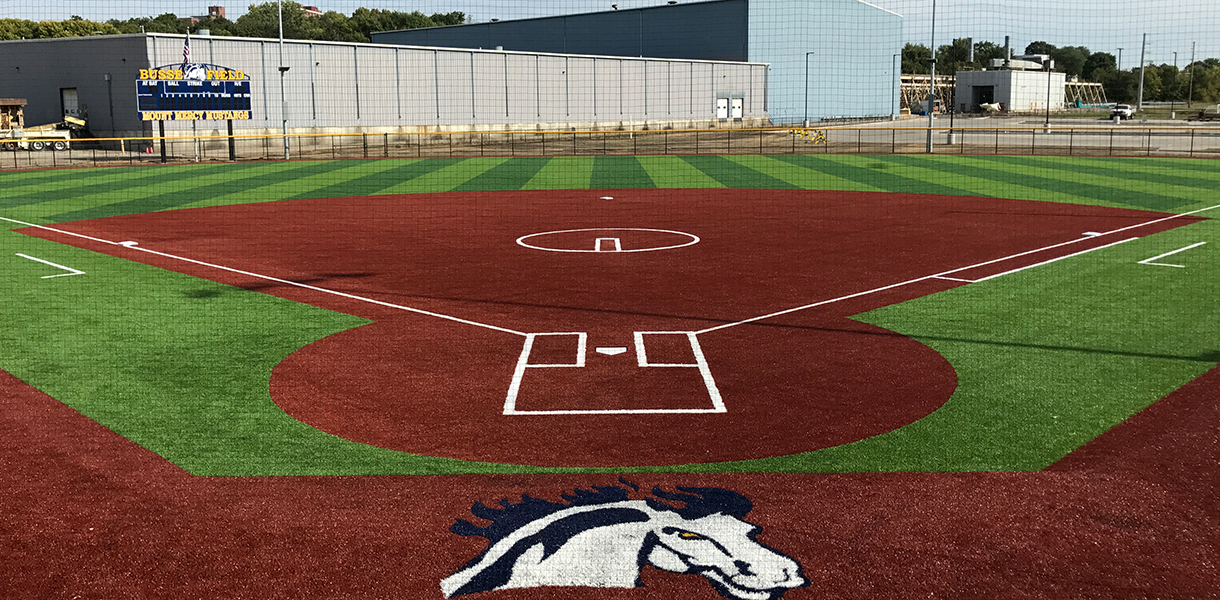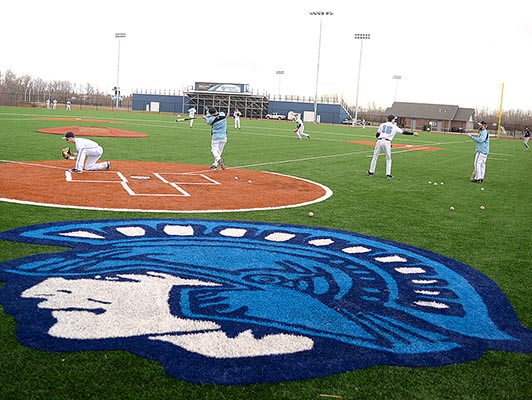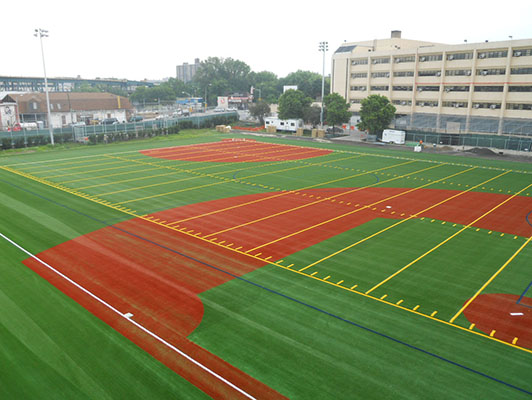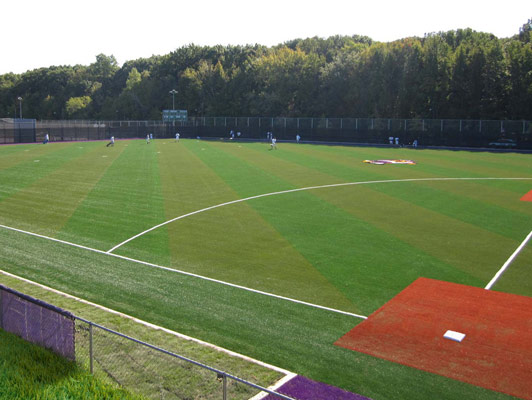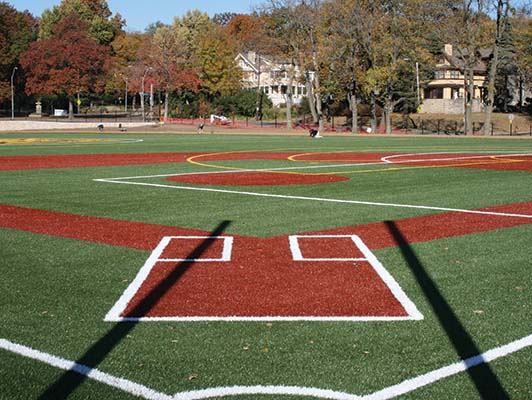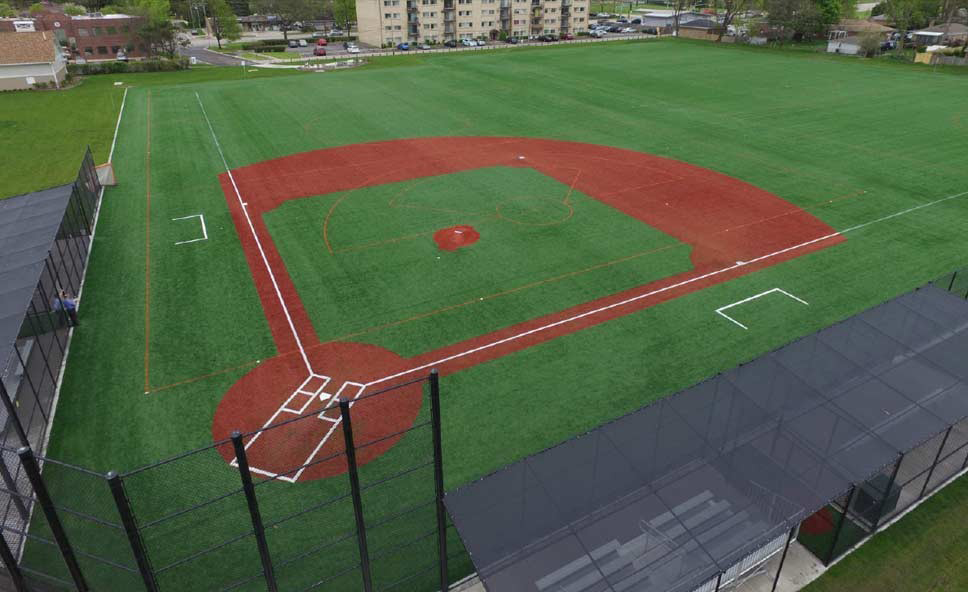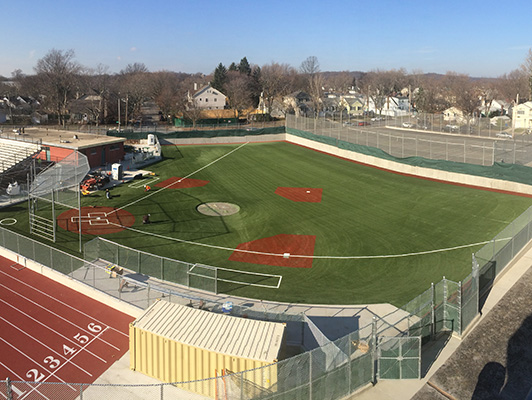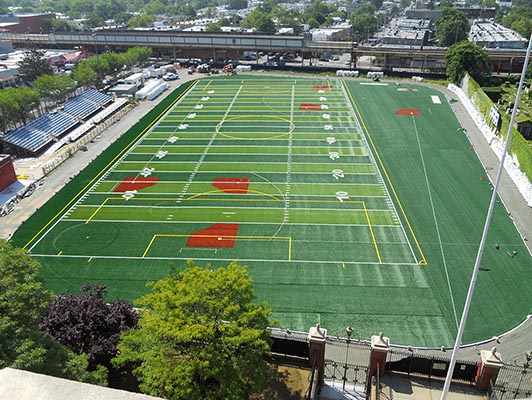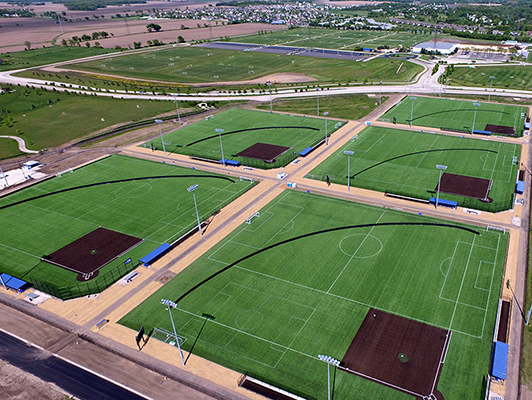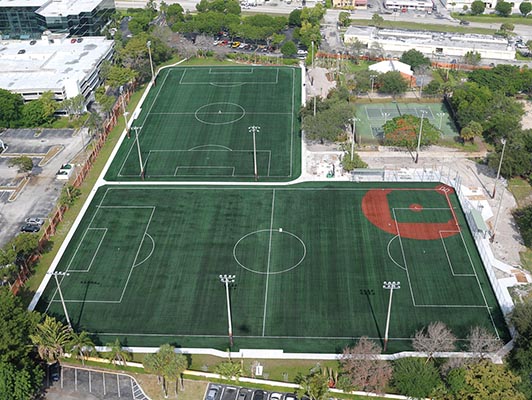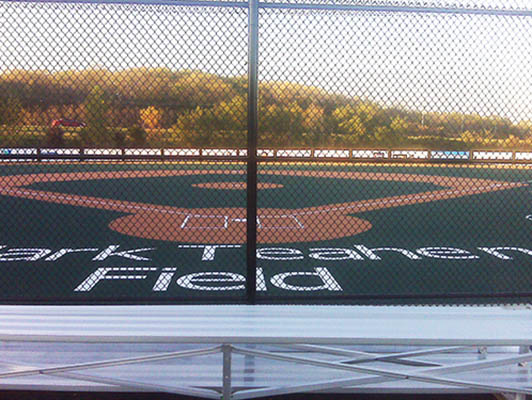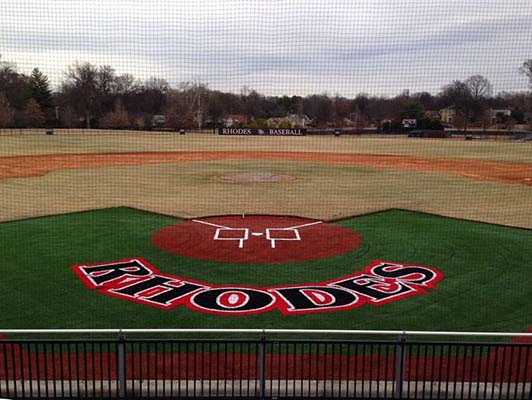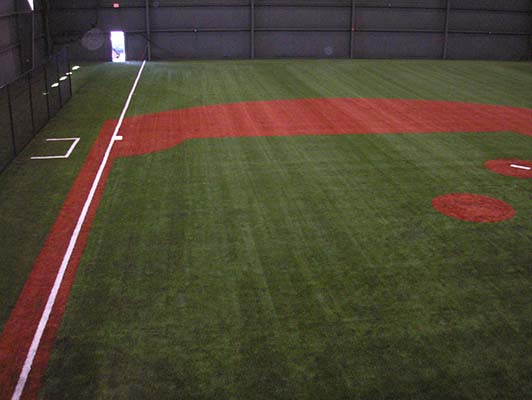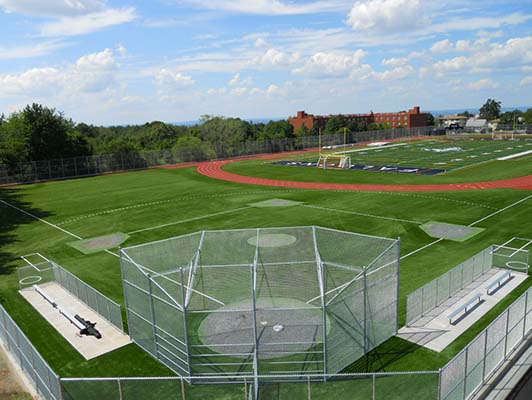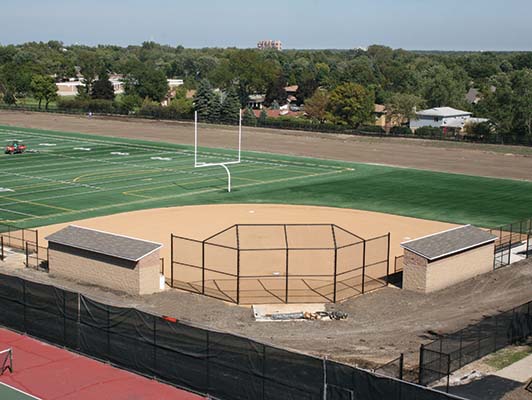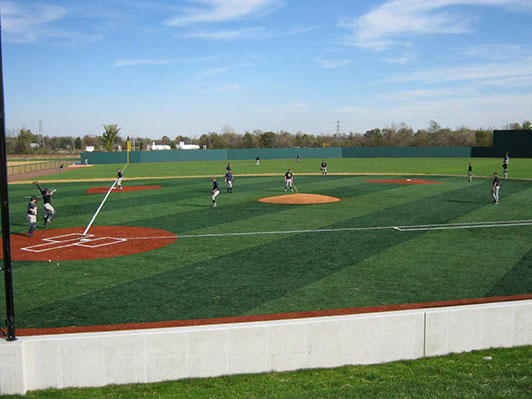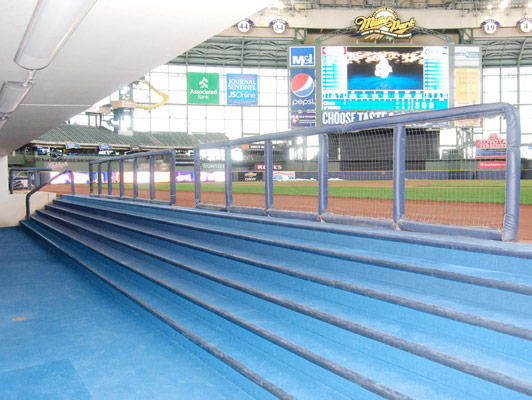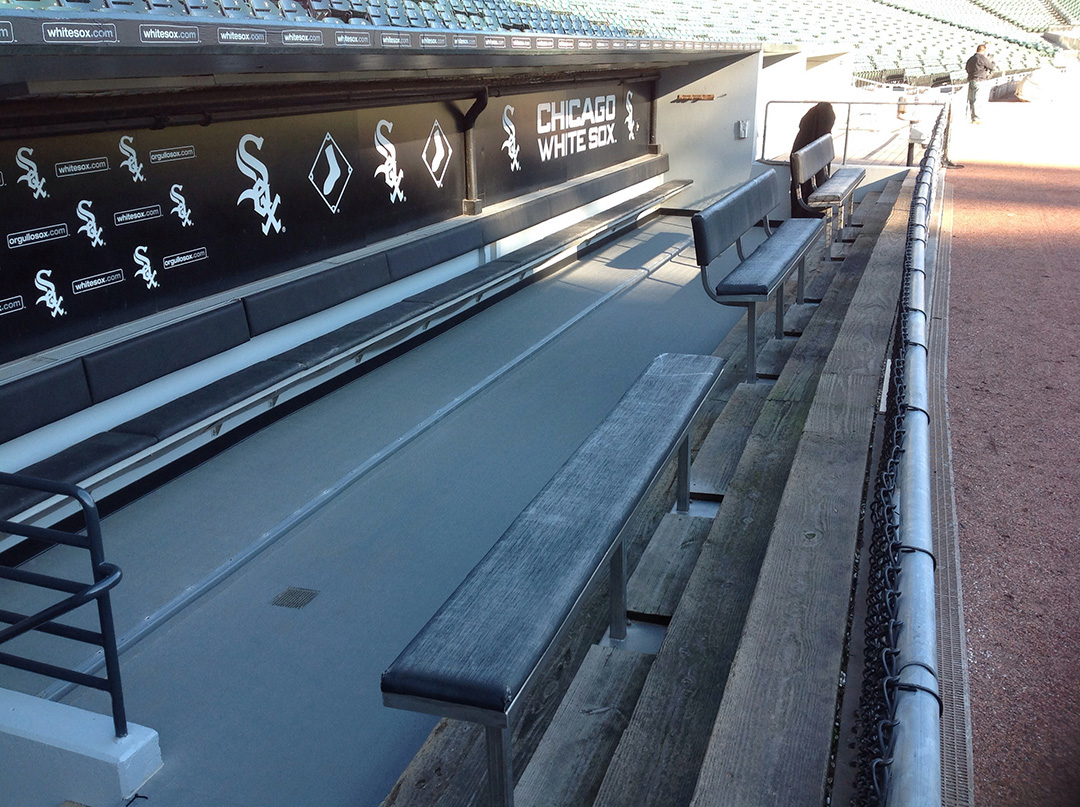 Mondo has raised the bar to insure proper ball reaction, player safety and overall baseball and softball performance.

Baseball requires a playing field that offers a good biomechanical response in both player-surface interaction and ball-surface interaction. Mondo's goal is to ensure that the Mondoturf systems deliver the appropriate amount of shock absorption and energy return for softball and baseball turf, the key elements in determining the feel, performance, and safety experienced on a natural grass field.

Mondo's turf research specifically tested the integrity of the baseball's reaction to different surfaces and infill systems. Mondo found that Ecofill produced results that were closest to a well-maintained natural turf playing field. Furthermore, test results showed that the integrity of the baseball's reaction on black rubber infill was greatly distorted.
Ecofill efficiently absorbs the impact caused by the weight of the player, protecting his/her muscle-tendinous apparatus. This allows the baseball player to pivot, plant, turn, twist, and take-off without the risk of getting "caught in the turf." The great dimensional memory shown by Ecofill guarantees a perfect energy return.
Mondo Slit-Film Series
50 or 60 mm slit-film fibers
3-layer backing system
Option of SBR infill or Ecofill
The Ecofill FTS field gave us unparalleled performance. We have played on Astroturf and we have played on grass, and the Mondo field is the best of both worlds. It gives you the feel of grass with the performance of artificial turf. There isn't another surface I would rather have my team playing on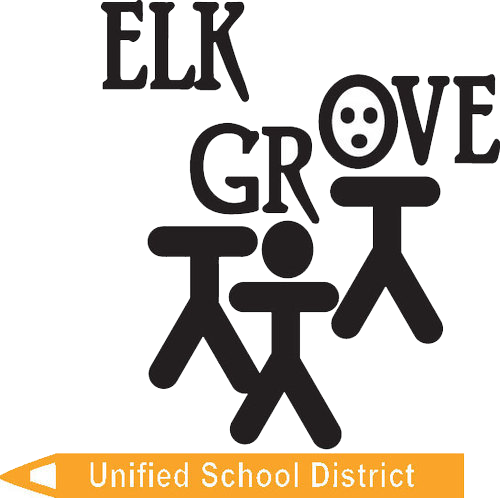 Students love (the Mondoturf field). One of the great things about Mondo is that it is a top performer, even on hot days and in rainfall. Students know they are playing on a professional-quality surface.