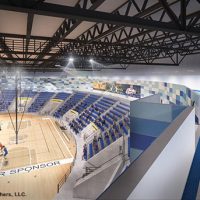 Benefits of Indoor Sports Facilities
Playing sports is a great way to stay fit and healthy, mingle with people, and have lots of fun. In order to make the most out of it, however, people need to practice regularly – and in order to be motivated to practice regularly, they need to fully enjoy the experience. This can only happen if they're able to play their favorite sport in comfort and safety, at a convenient time and place. When people can practice any sport they want, any time of the year, in an optimal environment, they're sure to frequent the athletic facility that provides them with the enjoyable experience.
Despite the many advantages of outdoor sports facilities, such as space and natural light, indoor complexes offer more efficient sports playing solutions – people don't have to skip games because of the weather and can play comfortably in a safe, climate-controlled environment.
Let's take a look at some of the greatest benefits of indoor sports facilities and find out why they can be a better option than outdoor arenas.
Functional Throughout the Year
The most obvious advantage of indoor sports facilities is their usefulness at all times, in any weather conditions. The indoor, climate-controlled environment allows sports to be played all year round, regardless of the weather.
Playing or training in very hot or very cold weather is difficult – sometimes, even impossible. Torrential rains, heavy snowfall, dense fog, high winds, and extreme temperatures result in game/practice cancellations and rescheduling, and cause players, coaches, fans, and facility owners a lot of headaches and trouble.
That is never an issue with indoor facilities – an indoor sports complex can host games and activities even on the coldest of days or during torrential downpours. Matches and practices won't get canceled due to rain or snow or sub-zero chill. No matter how adverse the weather, an indoor venue provides comfortable temperatures and sufficient lighting.
Even sports that are difficult to play indoors since they require a lot of space or special outdoor features, such as baseball or golf, for example, can benefit from an indoor sports facility – coaches and players can practice in the climate-controlled environment without having to deal with the elements.
Indoor complexes allow people to play at all times of the year and in all types of weather, giving them the opportunity to boost their health, socialize with others, and have a great time, regardless of the current climatic conditions.
Comfortable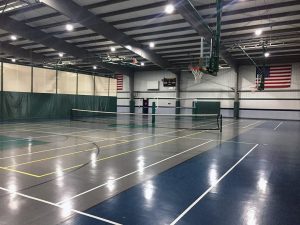 An indoor athletic facility is an extremely comfortable venue to play sorts – it provides a climate-controlled environment with superior playing conditions and various useful amenities:
Climate control ensures comfortable inside temperatures all year round – players and spectators can enjoy their favorite sports without worrying about the elements. Heat, cold, and wind do not present any inconvenience whatsoever;
Efficient lighting systems provide adequate steady light at all times, so people can play even late in the evening and in gloomy weather. As an added bonus, athletes and spectators will never be bothered by blinding sunlight or glare;
Playing conditions in modern indoor sports complexes greatly surpass those in outdoor facilities – the even, well-maintained sports surfaces, state-of-the-art equipment, and stimulating environment result in higher performance and personal satisfaction;
Different amenities (from convenient washers, lockers, and change rooms to comfortable spectator seating and well-stocked bars) provide various recreational and social opportunities – after a game or practice session, players can join family and friends for a cup of coffee in an environment of comfort and relaxation.
What's more, an indoor complex provides the perfect setting for athletes of any experience level to thrive – the comfort and safety of the athletic facility allows participants of any age, physical strength, speed, and endurance to play regularly and excel in the sport.
Safe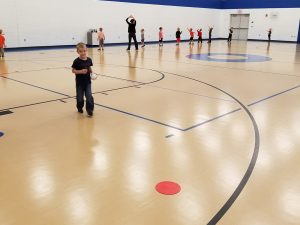 Comfort and practicality aside, indoor sports facilities provide unparalleled safety to the users:
There is no risk of getting overheated, sunburnt, or drenched by sudden rain;
There is no risk of catching a cold because of chilly winds or low temperatures;
There is no risk of slipping on mud or debris or getting hurt on sharp rocks if you fall;
Quality indoor sports flooring systems have excellent shock absorption and slip resistance and meet all the standards for traction, rotation, surface abrasion, and stability required by sports federations around the world. Most indoor sports floors come with foam padding that provides an additional layer of protection between the athletes and the concrete. They're resilient and offer extra cushioning and protection to the players. Rubber flooring, in particular, is widely considered the safest possible sports flooring option.
Easy to Maintain
Indoor facilities are protected from the elements and endure less wear and tear than outdoor arenas that are subject to snow, ice, rain, strong winds, scorching heat, and subzero temperatures.
The harsh and frequently changing weather conditions outdoors cause asphalt, concrete, and even artificial turf to deteriorate over time, so costly repairs or total replacements become necessary after just a few years of use.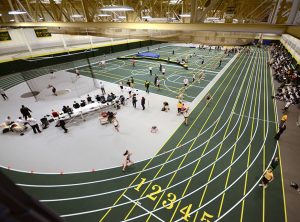 An indoor sports facility does not deteriorate and does not require nearly as much maintenance:
Both hardwood floors and synthetic floors – the most common surfaces of choice for indoor complexes – require less maintenance and upkeep than natural grass (there is no need to fill in divots or cut the grass) and do not deteriorate as quickly as concrete or asphalt;
Artificial turf keeps a constant optimal temperature inside a climate-controlled indoor sports complex, no matter how hot or how cold it is outside. Outdoors, synthetic turf can get extremely hot during the summer months – plastic grass and the rubber fill beneath it retain heat so well that they can reach temperatures of up to 170 degrees when exposed to intense sunlight. In cold weather, artificial turf becomes harder to the touch and very unforgiving to players;
Sports equipment in indoor facilities is not exposed to the elements and lasts much longer as compared to outdoor gear.
All things considered, an indoor sports complex is a wise investment (it will save the owner money in the long-term) and a great benefit to the community (it will keep players and coaches happy at all times of the year).
Versatile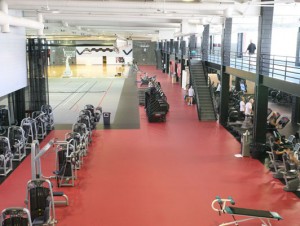 Apart from providing an appropriate indoor space for various sports activities, a modern indoor athletic complex serves as a multi-purpose recreational facility and lively community center as well. In addition to the main courts, a sports complex usually incorporates fitness lofts, dancing studios, group exercise rooms, saunas, and many other state-of-the-art recreational amenities. It's an ideal venue for parties, yoga classes, dance events, track meets, corporate competitions, and many other social activities.
An indoor sports complex benefits not only athletes and sports enthusiasts, but also the entire society – it answers the needs of the community, helps people socialize, has a positive impact on the development of sports in the region (seeing how comfortable and safe it is to play indoors could encourage a lot of people to join an indoor sports club), and opens up great opportunities for everyone who wants to practice intramural sports.
Indoor sports facilities solve all the problems and limitations inherent in outdoor courts – they allow people to play regularly without worrying about the current weather conditions and save the facility owners a lot of cash for maintenance and upkeep. The safety and comfort of the complexes and the superior playing conditions they offer draw athletes from all ages and walks of life, so the facilities are always busy and prosperous. Games and practices are never cancelled because of the weather, allowing the business owners to turn a profit at a time when outdoor facilities can't.
If you're interested in building an indoor sports complex, KieferUSA is here to help – we have the rich experience and professional knowledge to help you pick the best sports flooring for your facility and the specialized equipment and expert skills to install and support your athletic floor. Contact us at 800-322-5448 to discuss your needs and preferences with our experts and have a flooring specialist assess your situation and provide professional advice about your project.