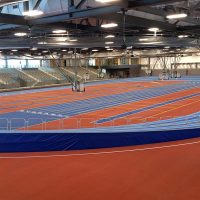 Mondo and Kiefer USA to Install Innovative Track Surfaces for New Gately Park Facility in Chicago
Gately Indoor Track & Field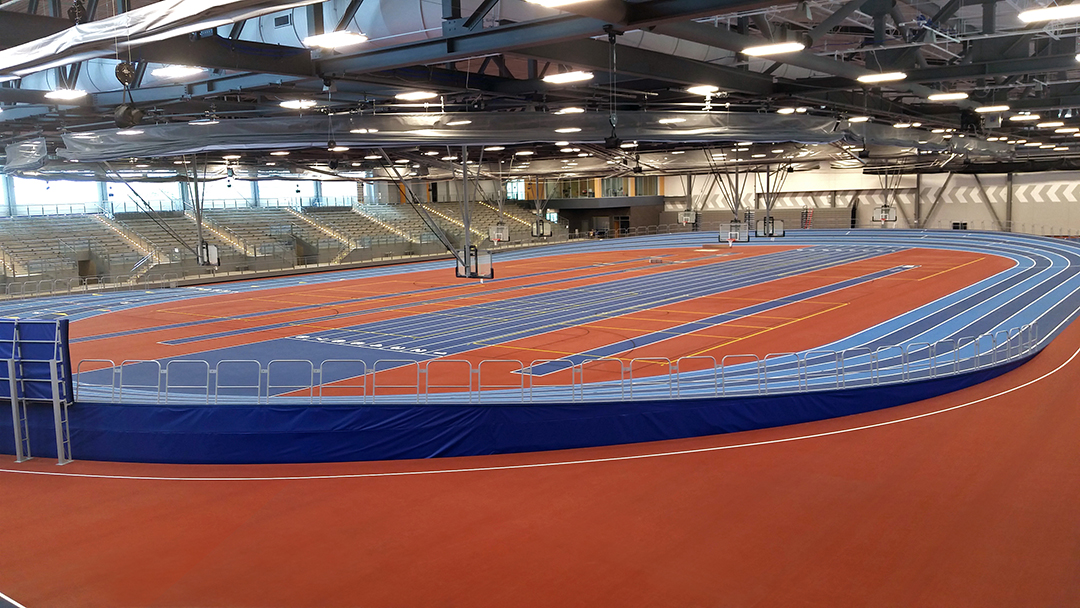 When Gately Indoor Track & Field opens in Chicago's historic Pullman neighborhood, it will make some history of its own: it will be the city's first public indoor track and field venue; and it will be the first facility in Illinois with a hydraulic banked track.
The state-of-the-art hydraulic banked track going into Gately is designed and manufactured by Mondo. The leader in sport track innovation and expertise, Mondo was the first company to produce a variable hydraulic banking track. This unique system was installed for the first time in 1987 and continues to lead the market with numerous installations at prestigious universities and track and field facilities worldwide.
Gately's 200-meter, eight-lane oval track will feature Mondo's Super X 720 surface, which provides the optimal blend of energy return, comfort, safety and durability for everything from daily training to the toughest competitions.
Chicago-based leader in the supply and installation of athletic surfacing, Kiefer USA will head the team that will install the Mondo variable banked hydraulic track system; James McHugh Construction Co. and Bowa Construction, both based in Chicago, will build the track facility.
Scheduled to open in 2020, the 134,000-square-foot facility will have an 8-lane sprint track and space for other track and field events, including hurdles, shot put, and long jump. It will seat 3,500 fans and will be able to host other sports, including basketball, volleyball, lacrosse and football. In addition, the venue has been chosen to serve as the new base for the local nonprofit After School Matters, which offers extracurricular and mentorship programs for thousands of Chicago high school students.
About the Mondo Track
With Mondo's hydraulic banked tracks, the push of a button raises the track's curves in minutes to the desired height for competitions or training sessions. Once lowered, the tracks are flush with the surrounding surface, so the entire area can be used for other sports or activities. The ease of use in setting any desired incline makes the tracks extremely versatile and ideal for athletes of all levels.

With its vulcanized rubber construction, Super X 720 provides optimum traction while a unique textured bottom layer generates a cushion of air for extreme comfort and allows swifter transitions as the foot rolls from the fifth to the first metatarsus.
Among Mondo track benefits are:
Durable. Capable of withstanding static loads such as heavy weights and cardio equipment.
Hygienic. The surface is antibacterial and antimicrobial throughout.
Low maintenance. It requires no permanent waxes, stripping chemicals or harsh cleaners.
Environmentally friendly. The flooring is 100% recyclable and GREENGUARD Gold Certified.
A Mondo partner for over 40 years, Kiefer prides itself on being a worldwide leader in the supply and installation of world-class athletic surfacing. Contact us for more information.