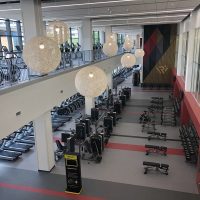 Kiefer USA Showcases Reliability at Wisconsin-Madison (Campus Rec Magazine-Supplier News)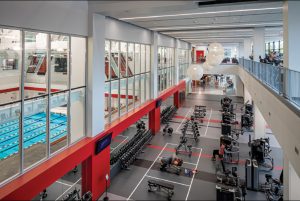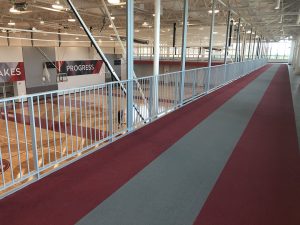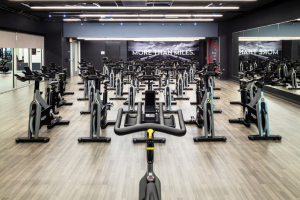 Kiefer USA Showcases Reliability at Wisconsin-Madison
By John Reecer
Since beginning his role with the University of Wisconsin-Madison (UW-Madison) Recreation & Wellbeing, Sadat Khan, the senior associate director of Facility Planning and Operations, said he's worked with Kiefer USA. But the relationship between the two entities goes back even further than Khan's time at the school.
"As an organization, we have been working with them for long before my time," said Khan. "We continue to work with Kiefer USA because of the people and the products. They have come through for us many different times whether we were switching projects or creating brand new facilities. They are experts in the field and work extremely well with their customers."
Khan provides more details below on UW-Madison's many years of successful collaboration with Kiefer USA.
Campus Rec Magazine: What are the benefits to your department as a result of this partnership?
Sadat Khan: We have opened three different buildings since 2017: a flag football field turf complex, a 240,000 square-foot-rec center and then this April another 270,000-square-foot rec center. All of these have products designed and installed by Kiefer USA. We had complex needs and designs and each time Kiefer USA met the challenge. Since we've worked with them for so long, they know what we like, they understand the excellence we strive for and they work to meet that demand.
CRM: What does your staff enjoy most about utilizing Kiefer USA?
SK: The products they sell, particularly Mondo products, are long lasting and industry standard for many of the spaces we operate. Their staff are honest and will tell you if a product is not worth our time or if it has faults we should consider.
CRM: Have you been pleasantly surprised by working with Kiefer USA in any way? 
SK: I know if I have an issue, I can call, text or email the team and I will get a response quickly. If they don't know the answer off-hand, they'll investigate it quickly and have solutions for us to look at.
CRM: Why should other campus recreation professionals consider partnering with Kiefer USA?
SK: As campus rec facility managers, we are experts in creating spaces that are inclusive, adaptable, safe, up to code and aesthetically pleasing. Kiefer USA helps us meet those goals through exceptional design, industry and material knowledge, and quality installation. They will make sure you're on a path to create a great experience for your clients and students.