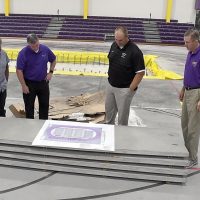 Minnesota State's Bud Myers Field House gets Mondo again!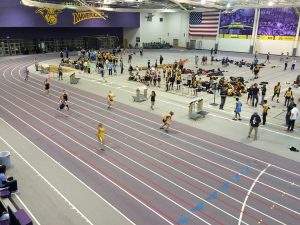 After 18 years, Minnesota State University Bud Myer's Field House is getting a new Mondo surface to be installed this summer. This 82,000 sq. ft., state-of-the-art indoor facility has been used extensively by the MSU sports teams, students and the community for myriad functions. This summer will be the first major facelift for this facility. Included in the nearly $1 million in renovations will be a new Mondo surface from wall to wall. Instead of tearing out the old Mondo flooring, MSU will save on labor costs by laying the new Mondo on top of the old!
"This is truly a multi-purpose facility. The baseball and softball teams regularly use it for indoor practices, campus rec uses it for the student population. The football team uses it and even the Vikings used it when they were here." MSU track and field coach Mike Turgeon said.
During March and April, Myers Field House hosts 18 high school track meets to help area teams prepare for the outdoor seasons. The college hosts about eight events per season, which include 130 to 140 track and field athletes per meet.
The targeted completion date for the renovation is this fall when students return to campus.