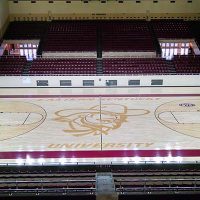 Sports Floor Subfloor Design FAQ
The sports subfloor market is inundated with quality options. Choosing the right subfloor that would best support a sports floor ensures the needs of athletes and other users will be met. Here are common questions and answers that can point facility managers in the right direction.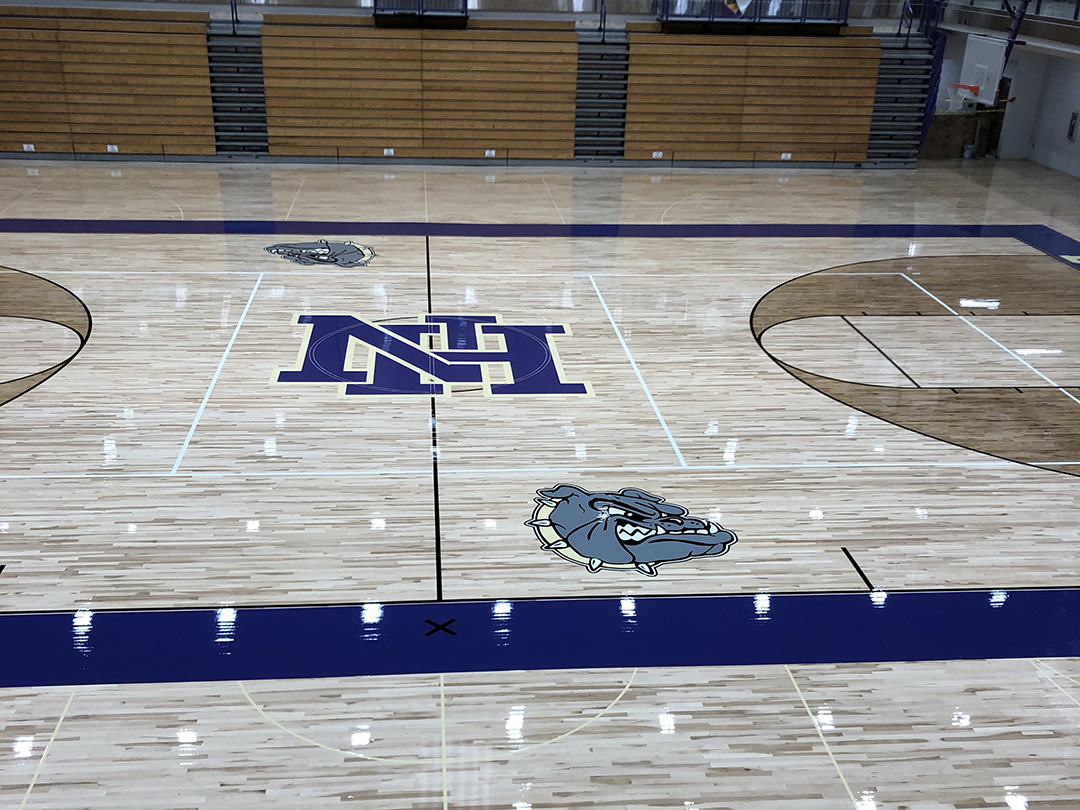 Q: What subfloor designs are available?
Facility managers have three basic subfloor design options to choose from: floating systems, fixed systems, and anchored resilient systems. Each system offers a range of pros and cons, depending on who the sports floor is primarily intended to serve and its main purposes.
Q: What are floating systems?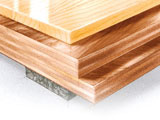 Floating systems perform as their name sounds – they float over a concrete substrate. Rather than being mechanically fastened to the concrete slab, the floating system rests freely. The floating system's main benefits are shock absorbency and resiliency. The cons include a lack of stability.
The shock absorbency and resiliency that characterize the floating system derive from the pads that lie on top of the plywood or sheathing. The foam or rubber pad provides athletes with comfort, as it encourages deflection when they run or jump.
Q: What are fixed systems?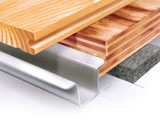 Unlike floating systems, fixed systems are mechanically fastened to the concrete substrate. Various methods may be used to secure the system to the concrete below; anchor pins, screws, or adhesives are frequently utilized. Outstanding buckle resistance is achieved but resilience is lacking.
Athletes do not receive the benefits of shock absorption on a fixed system, as resilience is minimal. On occasion, a fixed system may be built with a pad underneath, but this is mostly for sound rather than performance. However, better ball rebound and speed are benefits of a fixed floor.
Q: What are anchored resilient systems?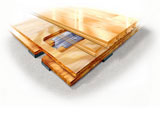 When features of a floating system are combined with a fixed system, the anchored resilient system is the result. The anchored resilient system is mechanically fastened to the concrete substrate but features several components that promote varying degrees of resiliency.
Vertical or lateral floor movements are still possible when an anchored resilient system is installed. Although the floor is restricted, movement for performance is readily achievable. Additional benefits include the minimization of vibrations and the prevention of bowing from moisture issues.
Q: What basic designs do anchored resilient systems fall into?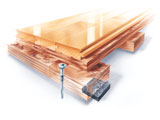 Anchored resilient subfloor systems consist of material combinations of steel, composite metal, wood, plastic, neoprene, and rubber. These systems fall into two basic designs: the resilient pre-engineered fixed panel system and the resilient fixed plywood sleeper with continuous subfloor system.
The resilient pre-engineered fixed panel system is built with maple flooring attached to the resilient subfloor using staples or nails. The outcome is a stable system similar to a traditional fixed system but with resilient properties akin to a floating system.
The resilient fixed plywood sleeper with continuous subfloor system is also built with maple flooring, either stapled or nailed to the resilient subfloor. Like the fixed panel system, this design provides a level of stability similar to a traditional fixed system but offers the resilience of a floating system.
Q: How is the subfloor system matched with the right flooring material?
Once the subfloor system is chosen, the next step is to match it with an appropriate maple flooring material. As with the subfloor systems, multiple options are presented to facility managers. Within each option are different flooring grades, which can impact the quality of the sports floor.
Q: What is hard maple parquet flooring?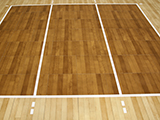 The hard maple parquet flooring is manufactured in panels and take a rectangular or square shape. Dimensions vary, with individual picket widths ranging from 7/8 inches to 1-1/8 inches.
Parquet floors are installed directly to the concrete substrate and secured with adhesive or mastic. The individual pickets, which are assembled into panels, join together with the use of wire, mesh, or tape applied to the back of the panels or with paperface on the front of the panel.
Q: What are questions to ask before choosing a subfloor design?
Before deciding on a subfloor, facility managers should know who will use the floor, what activities will be played on the floor, and how often the floor can be expected to host games or events in an average year. Consider whether the floor will be in disuse for long periods.
Other factors will help rule out options and influence the final decision of a particular subfloor. The climate in the area of installation is critical. Understand the type of HVAC system that runs in the space. Determine whether installation is below grade, on grade, or above grade.
The answers to the above frequently asked questions can guide facility managers as they arrive at a decision. Whether questions remain or you are confident in the type of subfloor you need, work with a qualified athletic surface design and installation company, like Kiefer USA.
Quality Sports Flooring from Kiefer USA
At Kiefer USA, we offer a diverse range of premium flooring surfaces. Additionally, we offer, synthetic, turf, and wood surfaces for track, basketball, football, soccer, and weight rooms. Our reps can help you install the right floor in a recreational facility, health club, or locker room.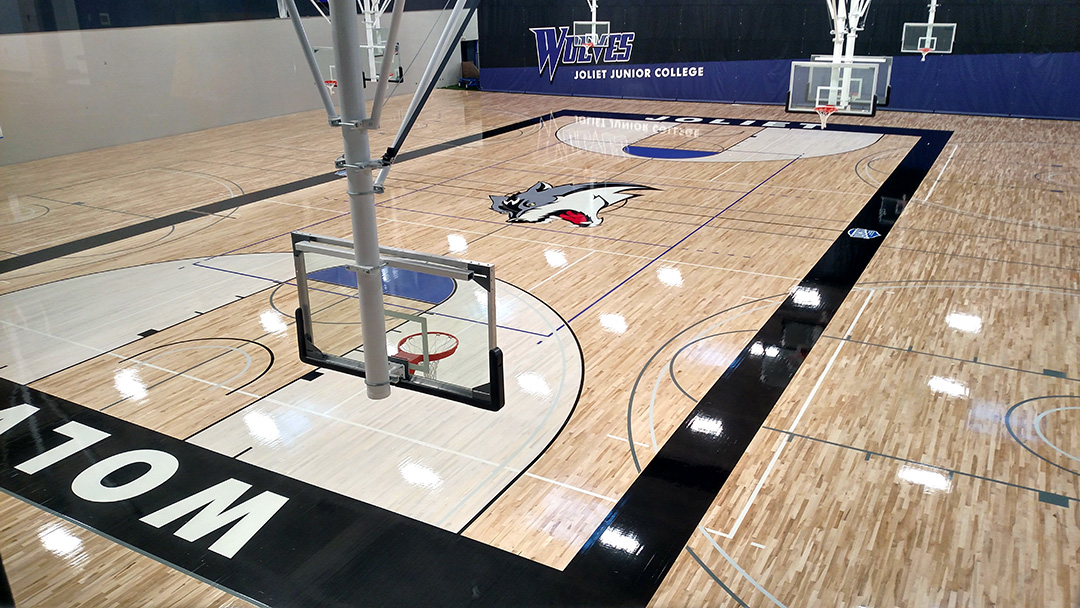 Kiefer USA is the number one company for sports flooring installation. We have earned the confidence of various high schools, universities, and commercial facilities. Contact our Gurnee, Illinois, headquarters and we'll help you fulfill your vision for a sports floor you and your athletes will take pride in.