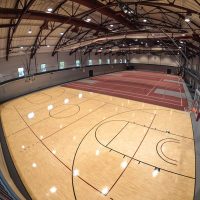 Kiefer USA Joins Diverzify Network of Brands
The sports flooring market has witnessed accelerated growth in recent years. Kiefer USA is among the companies undergoing substantial development. As a national leader in sports flooring, the company has made new bounds by partnering with Diverzify Network of Brands in April 2021.
How is the sports flooring market growing?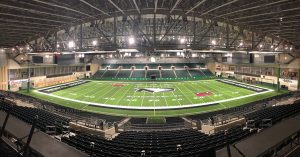 Over the past two decades, the sports flooring market has benefitted from advancements in technology, the introduction of new materials in the marketplace and changes to industry regulations. Governments are also allocating increased funds to build and develop indoor and outdoor sports facilities.
Additional factors that are contributing to the explosive growth in the sports flooring market include an increase in the number of health-conscious people interested in indoor and outdoor activities. The availability of new sports flooring materials also helps propel growth within the industry.
Universities and high schools in both the nation and around the world seek improved sports facilities. The demand for comfort and performance in today's sports facilities contributes to the massive growth of the sports flooring markets, especially in educational institutions.
In fact, market researchers expect growth in the sports flooring market to cross the $19.5 billion threshold by the end of 2030. Multi-purpose complexes are highly desirable. Improved aesthetic appeal and functionality of sports flooring also drive the current growth in the industry.
Cushioning and shock-absorbency are features that today's facility managers seek in sports flooring. New materials, such as vinyl, rubber, and synthetic urethane, fulfill the desires for gym floors that facilitate safety. Eco-friendly sports materials are also highly sought after in today's sports facilities.
Rubber and synthetic sports flooring provide increased safety and comfort, and are gradually becoming the material of choice, especially over traditional wood sports floors. Painting and printing athletic team logos are seen as excellent marketing tools and continue to boost the sports flooring market.
How is Kiefer USAs partnership contributing to industry growth?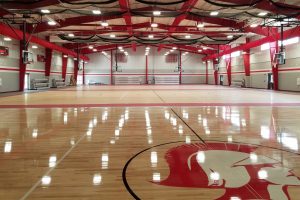 Kiefer USA is among the key players in the booming sports flooring market. The company is growing along with over a dozen other major players in the industry. A significant aspect of Kiefer USAs continued development is its partnership with Diverzify Network of Brands in April 2021.
The partnership between Kiefer USA and Diverzify allows both entities to serve a wider range of national clients. Both companies are now capable of delivering the most optimum and comprehensive selection of sports flooring to an array of clients, including high schools and universities.
Resources will be shared between the two companies. Kiefer USA will benefit from Diverzify's advanced technology platform of business and operational services. The company also gains an advantage by tapping into Diverzify's national network of intellectual capital and physical and labor resources.
Diverzify also stands to gain via an ability to expand its range of services. Through the partnership, Diverzify is capable of delivering high-performance sports and athletic surfaces. Diverzify will utilize Kiefer USAs labor resources to satisfy the expectations of local, regional, and national clients.
Kiefer USA is one important partner among many for Diverzify. Leaders of both companies currently work together to bring about improvements in the sports flooring industry and deliver improved flooring solutions to all their clients. The partnership is a clear win-win for both companies.
Kiefer USA is a desirable partner for Diverzify because of the former's focus on athletic safety and enhanced performance. While sharing their expertise in high-performance athletic floors, Kiefer USA leaders learn from Diverzify's network. Together, the companies stand to achieve more.
What is the future of sports flooring?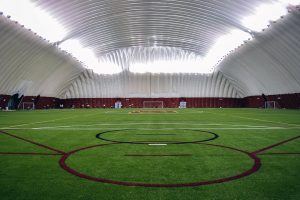 North America dominates the global sports flooring market as of 2019. The market will continue to expand at a rapid pace. Kiefer USA, which specializes in both indoor and outdoor sports flooring, will continue to be a pivotal player in satisfying the nation's demand in the sports infrastructure market.
Football, for instance, is a major segment in the global sports flooring market, with a 12 percent share as of 2019. Artificial turf is the choice material for both indoor and outdoor use in the football segment. Kiefer USA delivers premium artificial turf that resembles natural grass.
The commercial segment will continue to be dominant through 2030. Kiefer USA, along with Diverzify, is positioned to jointly fulfill existing flooring demands by supplying quality sports flooring to commercial centers, such as gyms, recreational activity centers, sports clubs, and community centers.
The need for large commercial gym flooring (in comparison to residential gym flooring) continues to propel the sports flooring market forward and is expected to do so in the near future. Outdoor sports flooring needs are also expected rise in the coming years.
Outdoor sports flooring ideally features both shock absorbency properties and traction. Sports facilities are increasingly investing in outdoor sports applications more than indoor ones, as the former are more cost-effective to build and maintain. Kiefer USA, in partnership with Diverzify, is positioned to deliver.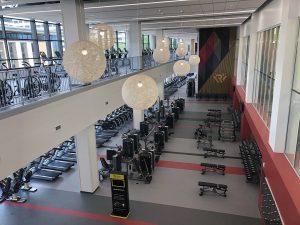 Kiefer USA was built on tradition. Our company's reputation for excellence in the sports flooring market is well-known. We supply and install a wide range of premium sports flooring, whether it is outdoor or indoor. You can be assured of high-quality flooring products and expert installation.
We offer the newest materials on the market. Facility managers may choose from rubber, synthetic, turf and wood. Our sports flooring is ideal for a variety of indoor and outdoor sports, including basketball, football, weight rooms, track, soccer as well as locker rooms and commercial facilities.
Our commercial rubber flooring can be customized to suit your healthcare, educational, industrial, or municipal setting. Health clubs benefit from our recreational facility flooring. Our durable flooring options are ideal for ice arenas, weight rooms, dance facilities and locker rooms.
Choose Kiefer USA for all your sports flooring needs. Our installation experts will not only install your new flooring quickly and efficiently, but we'll customize your floor with your logos and colors. Call one of our friendly representatives when you anticipate upgrading or installing new gym flooring.