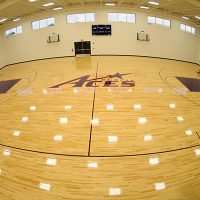 What Humidity Means For Your Wood Gymnasium Floor
As the winter months count down and we move closer and closer towards spring time, it is important to know what this means for your wood gym floor.
Wood is a hygroscopic material which means it absorbs and releases moisture.  The effects of moisture on wood are the expansion and contraction of the individual boards.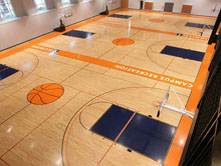 During the winter months, the low humidity levels will lead to visible gaps between floor boards.  In contrast, the higher humidity levels over the summer will lead to tighter seams between floor boards.  It is extremely important to maintain the appropriate humidity levels within your gymnasium to avoid excessive expansion and potential crowning in your wood floor.
The MFMA recommends maintaining indoor humidity's between 35-50% utilizing HVAC systems.  If these systems are not available, the use of fans to obtain air circulation can limit the impact of the high humidity levels.