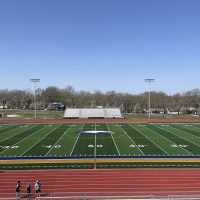 Outdoor Sports Flooring FAQ
The best outdoor sports venues provide an ideal surface that has not only aesthetic appeal but enhances athletic performance and remains durable even under extreme weather conditions. Questions may swirl in the minds of facility managers as they search for a functional and attractive outdoor sports floor.
Q: What sports are played on outdoor floors?
Outdoor sports floors are designed to accommodate a variety of sports. Popular ones include basketball, tennis, running, and baseball/softball. These floor surfaces are specially built to decrease the risk of athlete injury while simultaneously providing an optimal playing experience.
Multi-use outdoor sports floors are also in demand. Athletes can play a wide range of sports on these floors, such as tennis, basketball, football, and baseball. Outdoor gyms are also built on these efficient outdoor sports floors. Similarly, outdoor floors support functional fitness.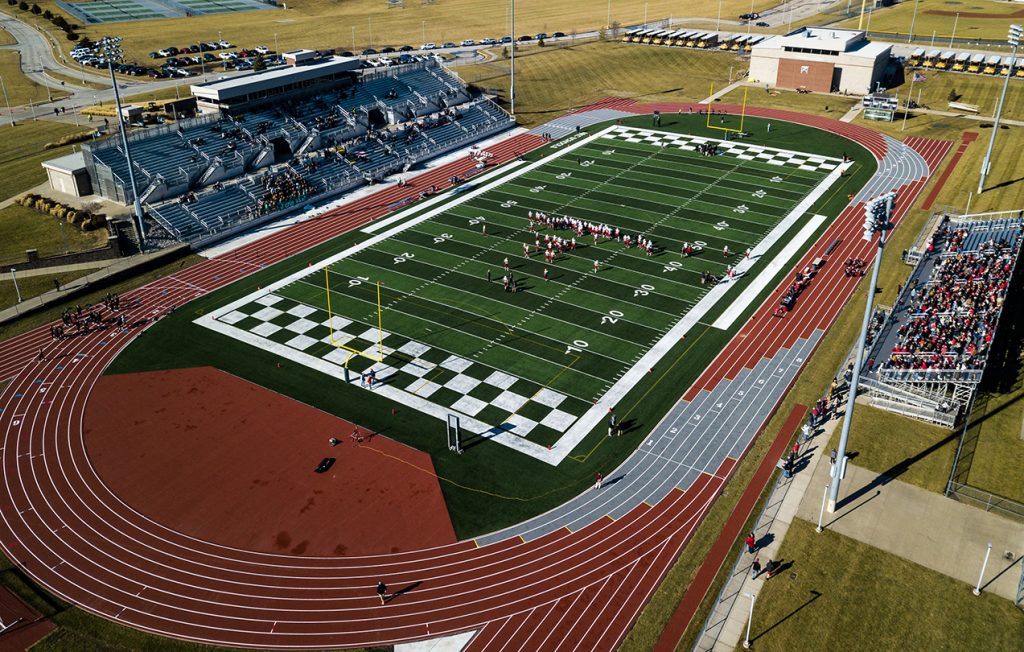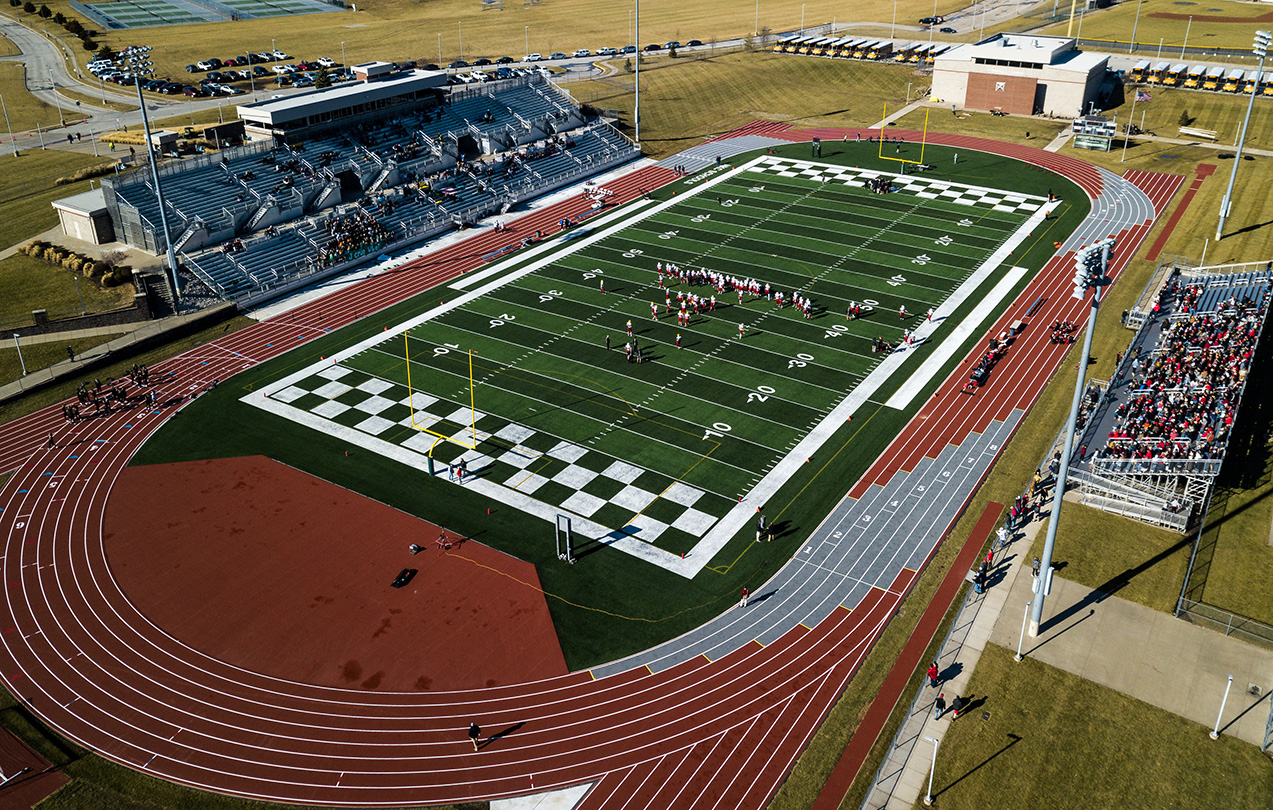 Q: Why rubber surfaces are best for outdoor running tracks?
Durability and Longevity: Rubber surfaces are highly durable and can easily withstand the wear and tear of outdoor usage. They can also last for a very long time.

Safety: Rubber surfaces provide a high degree of slip resistance, reducing the risk of injury from slips and falls. The material also has excellent impact absorption qualities, which can help prevent injury from accidents and falls.

Weather Resistance: Rubber tracks have excellent resistance to weather, UV rays, and other environmental factors. They do not crack or fade in the sunlight, nor do they become slippery or dangerous when wet.

Low Maintenance: Rubber tracks require minimal maintenance and can be easily cleaned with water and soap. They are also resistant to chemicals and oils, which makes them easy to clean and maintain.

Cost-effective: Although Rubber tracks may seem expensive initially, the cost is justified when you consider their durability, safety, and low maintenance requirements. They can be a more cost-effective solution in the long run, compared to other types of outdoor running track surfaces.
Q: What are the categories of outdoor sports floors?
Outdoor sports flooring is separated into distinct categories that indicate its water permeability. Water permeable sports floors fall into categories A, B and C, but are less costly and less durable. Water impermeable floors are designated as D, E or F.
Impermeable outdoor floors (categories D through F) are highly resistant to the elements and other external forces. They withstand frequent use. These features make impermeable floors ideal for multi-sports outdoor courts in municipal facilities and stadiums as well as high-performance training centers.
Q: What is the cost of building an outdoor sports floor?
Pricing for installing an outdoor sports floor varies significantly based on a range of factors, such as the surface thickness, material, and product quality. Regional price differences and construction methods also impact the overall cost.
If the outdoor sports flooring will be built in a new location, the costs can skyrocket due to obvious reasons. Building the structure incurs additional costs, such as drainage, base layers, edging, and onsite equipment. Include planning services when calculating approximate costs.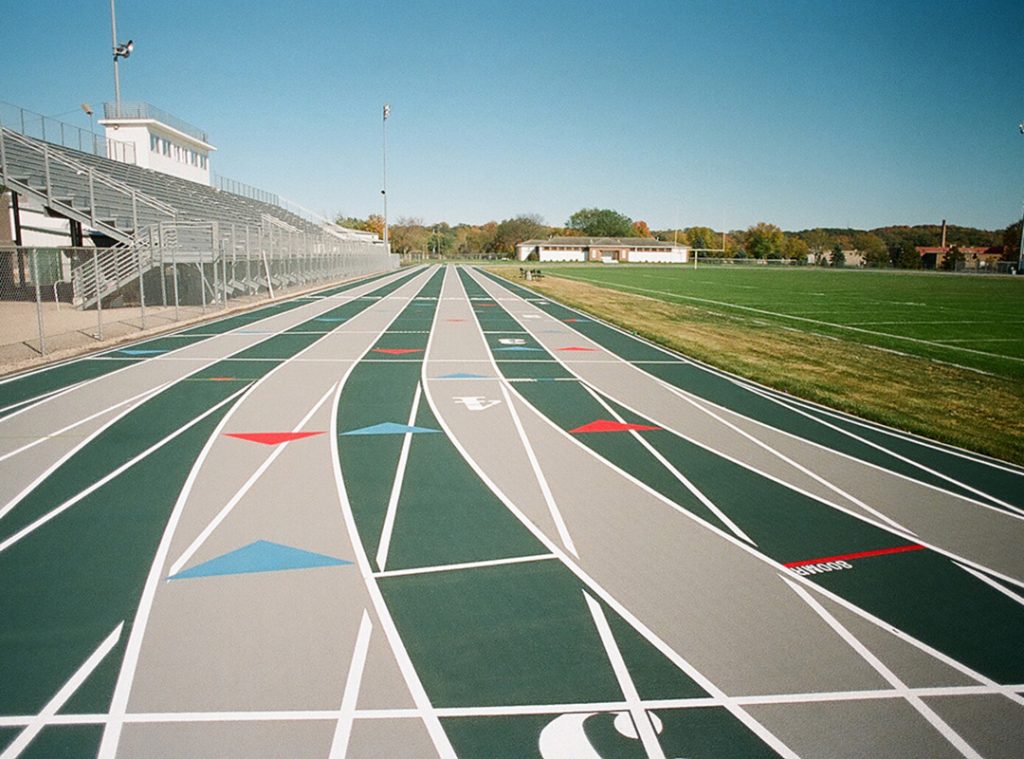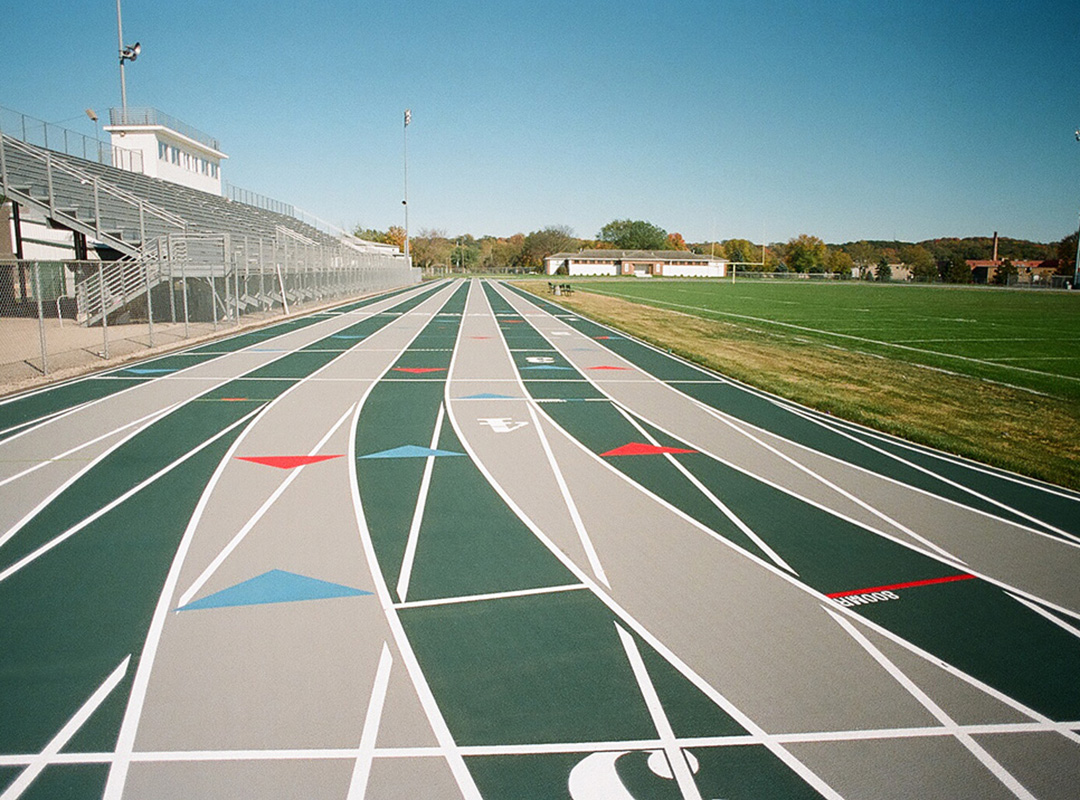 Q: What are the costs for sports floor renovations?
Renovating outdoor sports floors, such as tartan tracks, includes costs for the removal and disposal of the surface and base layer. Furthermore, the price may rise when draining and edging are necessary. Base layers from basketball courts can occasionally be reused to save on rehabilitation costs.
Q: Can outdoor sports floors be financed?
Financing the installation of an outdoor sports floor is financially feasible. Apart from determining how much the facility can use from their own funds, managers resort to raising money through donations, fundraisers, and sponsorships. Loans can also help see the project through to completion.
Q: How are outdoor sports floors maintained?
Although they are situated outside, outdoor sports floors require ongoing maintenance. Fallen leaves and dirt necessitate regular sweeping. Moss can grow on outdoor floors that are located near damp and dark areas. Special cleaning machines remove moss growth from these surfaces.
Prevent the need to rent special cleaning equipment to remove moss and other growth by adhering to a regular maintenance schedule. Use a leaf blower and a high-pressure cleaner routinely. Schedule annual cleanings with a specialist cleaning company. These steps preserve the surface's functionality.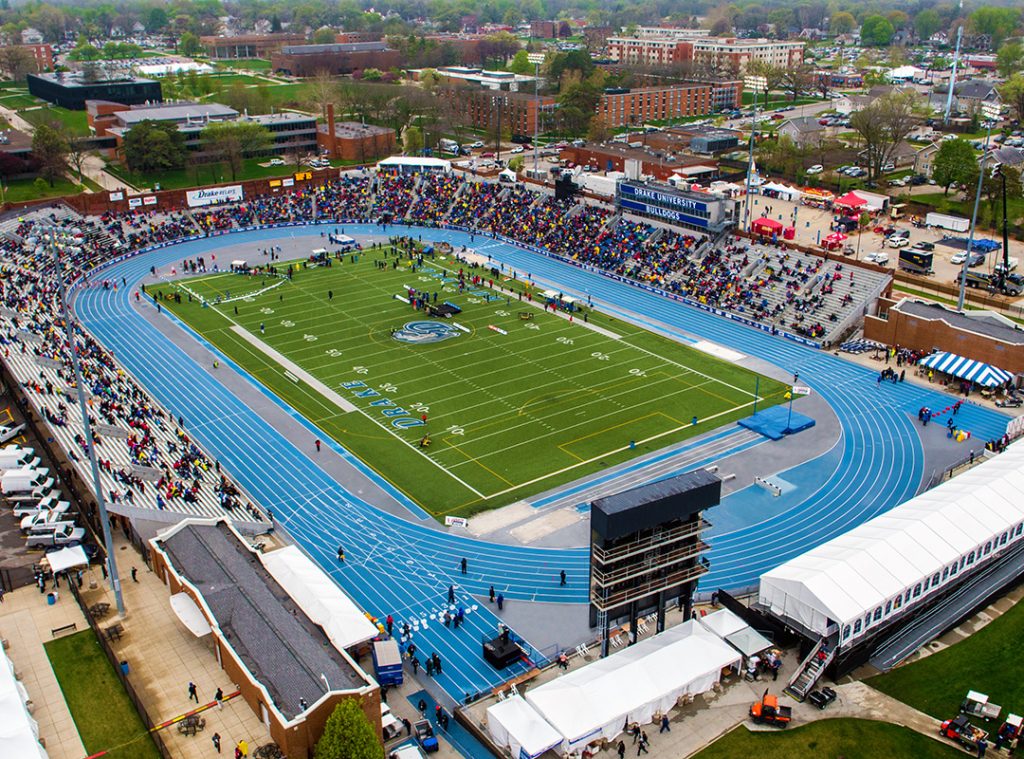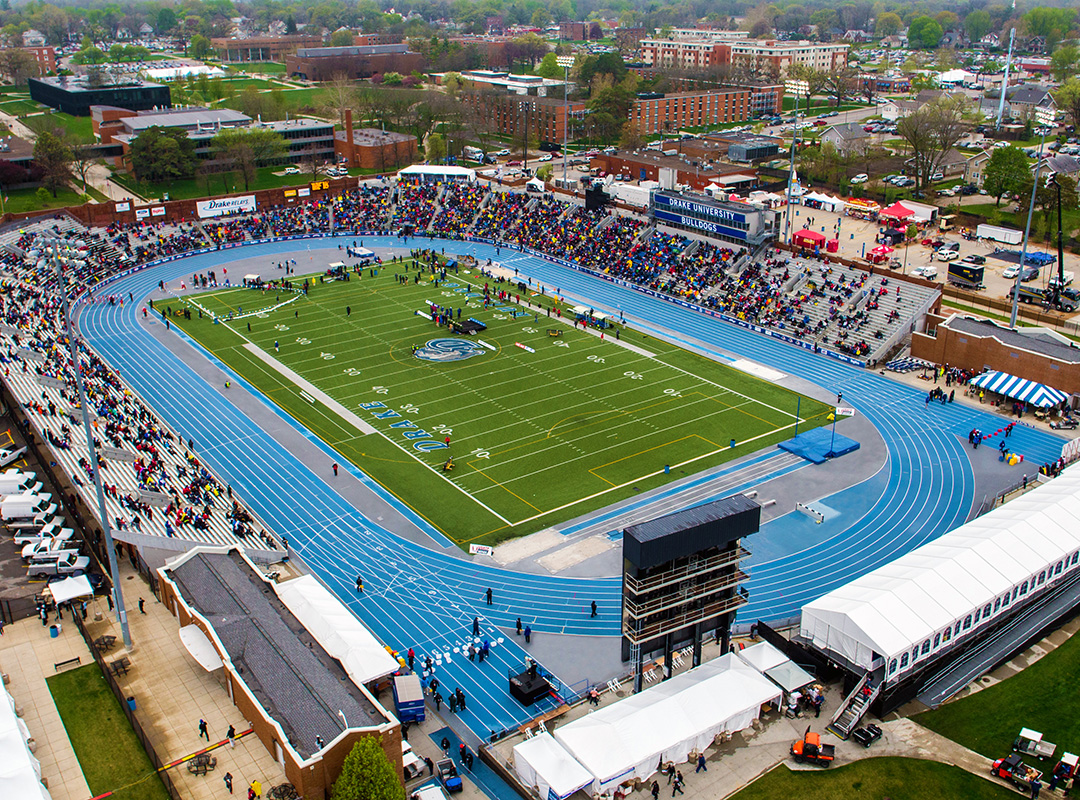 Q: What should facility managers consider?
Prior to installing an outdoor sports floor, facility managers are advised to plan. Take into account which sports will be played on the floor and at what frequency, as well as the level of athleticism. Communicate this information to the planners, as important decisions are made based on these factors.
Facility managers must also discuss their needs with the flooring company, as they offer a wide range of floors, from single sports to multipurpose. Representatives from well-regarded sports flooring companies are eager to provide guidance to help managers better navigate the process.
How Kiefer USA can help?
When you are in the market for an outdoor sports floor, you'll find plenty of helpful guidance from the specialists at Kiefer USA. We are an athletic surface design and installation company that offers premium sports flooring products to ensure your athletes play their best games.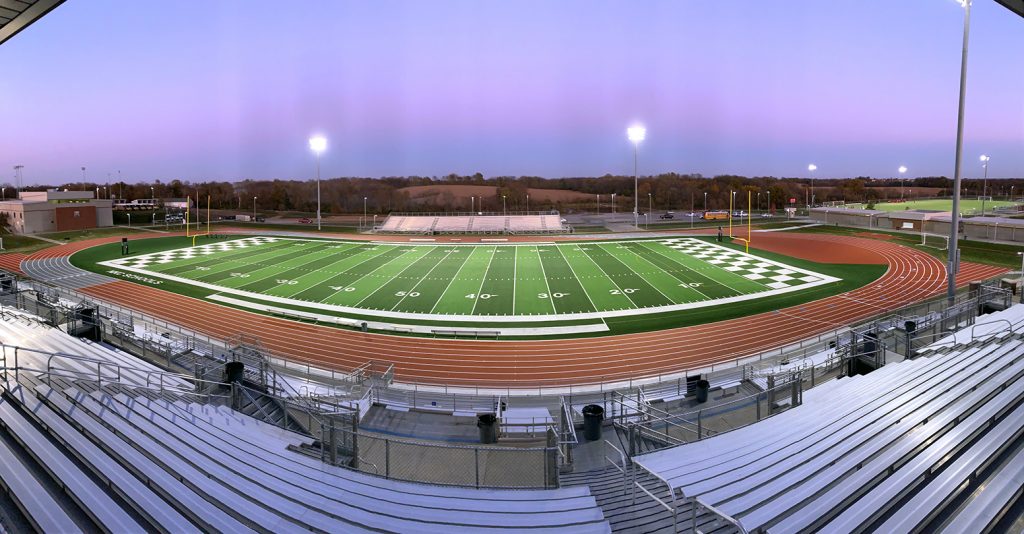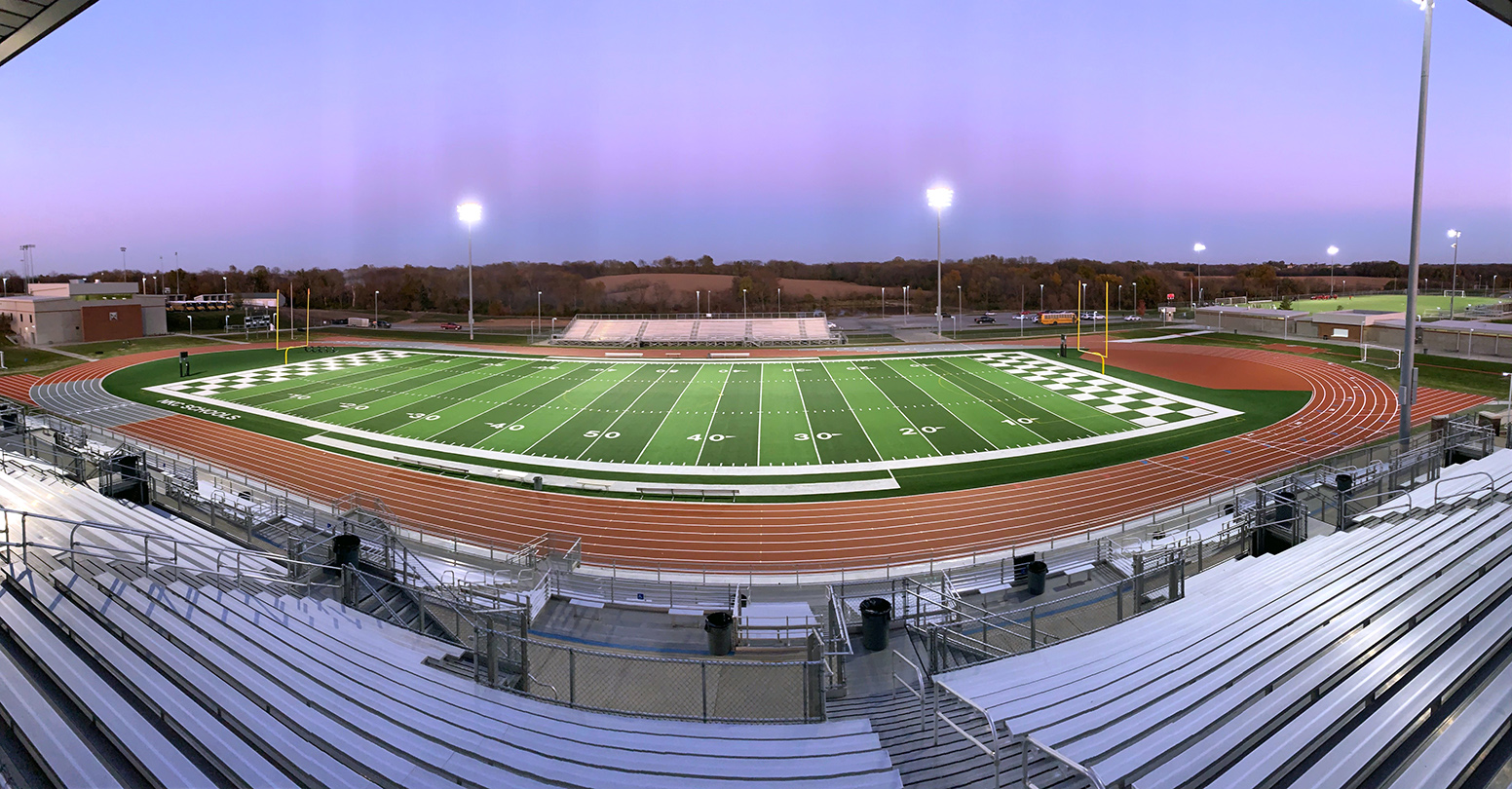 Our assortment of sports floors meets every budget and aesthetic need. Kiefer USA floors can be found in basketball courts, gyms, fieldhouses, dance studios, ice arenas, weight rooms, and health clubs. We can design and install a sports floor that meets and exceeds your expectations.
Athletes' performance and safety are enhanced whey they play on our topnotch floors, which include surface options, such as rubber, synthetic, turf, and wood. Not only do athletes have the advantage when playing on our rubber sports flooring, but facility managers also win.
Kiefer USA flooring products are not only functional, but environmentally friendly. Our gym floors, for example, consist of renewable and recyclable materials. We also offer artificial turf fields with newly engineered fibers to up your players' game. In addition to playing, host events on our superior floors.
When you seek an exceptional experience for your athletes along with guidance in building your outdoor sports floor, work with Kiefer USA. Our floors are installed in schools, universities and commercial facilities. Call us today and we'll help you install a world-class floor in your facility.