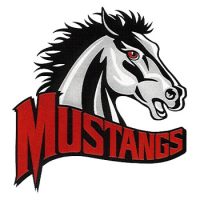 Mundelein Chooses Kiefer and Mondo for Turf
Mundelein High Board Inks Deal for Turf
By Russell Lissau
After months of planning and study, Mundelein High School officials on Tuesday chose a surface and a vendor for a planned artificial turf football field.
Kiefer USA of Lindenhurst was unanimously selected for the job. Purchase and installation will cost $426,665.
As part of the deal with Kiefer, the board chose a surface manufactured by Mondo, an international company. It's used in Italy, Spain, Japan, Canada and other countries, according to Kiefer's website.
Domestically, the Mondo field is in play at Warren Township High School's O'Plaine Road campus, Northern Illinois University in DeKalb, Loyola Academy in Wilmette, Southern Illinois University in Carbondale and at other high schools and colleges across the nation.
Four companies, including Kiefer, bid on the project. All the other bids were costlier, a district memo said. Additionally, a team of board members and administrators that studied the products and visited five schools using different surfaces preferred the Mondo field over the others.
"We know more about turf and underlayment and pebbles than we ever wanted to know," said board member Vicky Kennedy, a member of the turf team,
The football field project – including the removal of the current grass field and other elements – is expected to cost $1.5 million, business manager Gary Lonquist said in an email. It should begin in mid-October after the last Mustangs home game.
A new running track is set to be installed around the field, too. That work, by a different company, should cost about $400,000, officials have said.
The new turf and track could be ready for use in spring 2012. The stadium's pending closure won't significantly affect classes or extracurricular activities this year, officials have said.
The improvements are being funded via a debt extension voters approved this past April. The move raised $10 million for campus improvements.
Originally Published in the Lake County Daily Herald
http://www.dailyherald.com/article/20110927/news/709279729/#ixzz1ZMNnDH1d