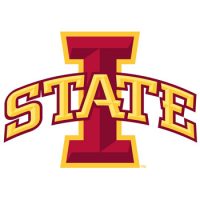 Iowa State Chooses Mondo and Kiefer – Again
Iowa State Chooses Mondo and Kiefer – Again
Lindenhurst, IL – July 18, 2012 – Kiefer USA has been selected to install the new track and athletic surface in the Lied Recreation-Athletic Center at Iowa State University.
Kiefer USA is replacing the current 13-year-old, 8mm Mondo Super X Classic surface with 14mm Mondo Super X Performance. Mondo Super X Performance is a vulcanized, virgin rubber athletic surface engineered for world-class performance and consistency while maintaining comfort and safety for training and other athletic activities. This multipurpose surface will allow Iowa State to continue to host premier athletic events like the Big 12 Indoor Track and Field Championships as well as campus recreation activities. Mondo offers a wide variety of athletic surfaces and is the official track surface of the Olympic Games, including the 2012 Summer Games in London.
The Lied Recreation-Athletic Center, built in 1995, replaced the existing surface after only 4 years of use in 1999 with Mondo Super X Classic. After 13 years and several floods, it was time to update the athletic surface. Corey Ihmels, Director of Track and Field and Cross Country at Iowa State University, says, "It was important for us to maintain a level of excellence at the Lied Recreation-Athletic Facility for our students and for Conference events like the Big 12 Indoor Track and Field Championships. We've had great experiences with Kiefer and Mondo products in the past and knew they would deliver excellence."
About Iowa State University
Located in Ames, IA, Iowa State University has an enrollment of over 28,000 students pursuing degrees in 100 majors. The Iowa State University Cyclones compete in the NCAA Division I Big 12 Conference fielding 18 varsity squads. The Cyclones Men's and Women's track and field squads have earned a total of 31 Conference Championships, 11 of which are Indoor Championships.