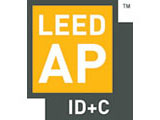 Valparaiso University Chooses Connor's GreenPlay
Valparaiso University has found greener pastures with GreenPlay! Valpo has become the first NCAA Division 1 College/University to select a GreenPlay athletic flooring system.
Project Highlights:
Shipping Summer of 2010
Installing over 25,000 SF
First NCAA Division 1 College/University with GreenPlay
First Grade Maple on Main Court, Balance to be Second and Better Grade
Who is Valpo?
Valparaiso University  (Valparaiso, IN)  is home to the Crusaders, and  they currently compete in the Horizon League Conference after joining NCAA Division 1 in 1978.
Valpo's basketball team has appeared in seven NCAA Tournaments, and is most recognized for their Men's Head Coach, Homer Drew. Under Coach Drew, the Men's Basketball program became a conference power starting in 1988 and gained notoriety from such games as "The Lutheran Miracle" when they defeated Notre Dame, and their last-second win  against heavily favored "Ole Miss" with "The Shot" during the 1998 NCAA Tournament.
GreenPlay – Leading the way for "High Performance" LEED contributing athletic flooring
Performance Characteristics: meet and exceed DIN 18032, Part 2, 2001 – the most demanding performance standard in the world for athletic floors
Subfloor Panels: manufactured from recycled engineered polymer and offer the capability to be recycled again when the life of the floor is complete
Impact Isolation: GreenPlay's unique Impact Isolation panels control "Area Deflection" for optimum shock absorption across the entire floor
Two-Stage Resilience: specifically located isolation ridges provide a Two-Stage resiliency – stage 1 responds quickly for lighter loads, and stage 2 responds to more aggressive impact