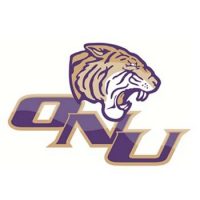 Olivet Nazarene University Chooses Kiefer USA and UBU Sports
Olivet Chooses Kiefer USA and UBU Sports for New Synthetic Turf Field
Lindenhurst, IL – March 14, 2014 – Kiefer USA and UBU Sports team-up for the transformation of the game field for Olivet Nazarene University in Bourbonnais, IL. Ward Field is home for the ONU football and soccer programs as well as the summer training camp for the Chicago Bears. The game day field will soon receive an upgrade to a UBU Sports Speed S5-M synthetic turf system installed by, Kiefer USA. The ONU Tigers are members of the National Association of Intercollegiate Athletics (NAIA) Division I and compete in the Chicagoland Collegiate Athletic Conference (CCAC).
The athletes at Olivet Nazarene will take Ward Field this upcoming season on a new 89,965 sq ft UBU Sports Speed S5-M synthetic turf system, which is the same turf used at the Chicago Bears indoor training facility and at MetLife stadium for the 2014 Super Bowl. The ONU Tigers men's soccer program is coming off a successful season winning the 2nd CCAC tournament in a row and a trip to the NAIA National Championships. The women's soccer program will be coming off an impressive season having reached the NAIA National Championship for the 4th consecutive year. The Chicago Bears started their training camps on the ONU Campus in 2002 and will continue to 2022. The intensive use of this field during the fall season required a durable playing surface that could accommodate the safety and performance requirements for each sport.
Mark Nicholls, CEO of UBU Sports said, "Olivet is a great facility and we are honored to be a part of the school. Our surface will meet the year-round demands of the Olivet sports program – this field will get some serious playing time."
Kiefer USA and UBU Sports' collaboration on synthetic turf and tracks will cover 13 states throughout the mid-west.
"We are excited to be a part of the Olivet Nazarene campus" said Don Traska, Project Manager with Kiefer USA. "Ward Field required a high quality performance surface and UBU Sports turf will deliver the optimum playing field for the athletes."
UBU Sports is a leading brand of synthetic turf surfaces for use in a variety of sporting events, including football, baseball, field hockey, soccer, rugby, and lacrosse. UBU Sports' fields serve as ground gear for teams ranging from professional franchises (e.g. New Orleans Saints, Minnesota Vikings, Cincinnati Bengals, Pittsburgh Steelers, Arizona Cardinals, Houston Texans, New York Giants and New York Jets), collegiate and major indoor arena leagues to local high schools and municipalities. UBU Sports incorporates science and technology into each surface they provide, creating the ultimate ground gear for athletes.
About Olivet Nazarene University
With roots back to 1907, Olivet Nazarene University is a liberal arts university offering 67 academic majors. The ONU Tigers compete in NAIA Division 1 athletics in a variety of sports including track and field, baseball, basketball, soccer, and tennis. Considered to be one of the premier Christian colleges in the United States, Olivet Nazarene University is a nationally accredited school that teaches over 4,600 students in a variety of fields of studies.
About Kiefer USA
Founded in 1977 and based in Lindenhurst, IL, Kiefer is an award-winning, athletic surface design and installation company. Kiefer's long list of wood basketball court installations include the University of Kentucky, Ohio State University, University of Cincinnati, and Bowling Green State University. In addition to wood basketball surfaces, Kiefer also offers design and installation for track and field, multi-purpose facilities, artificial turf, weight rooms, locker rooms, and fitness facilities.