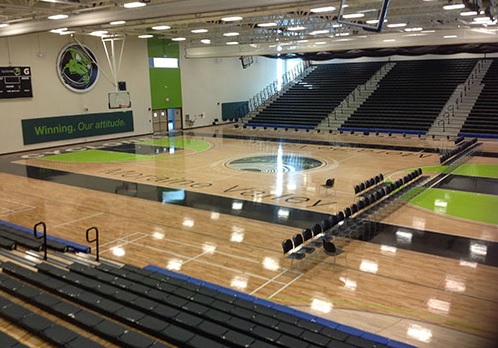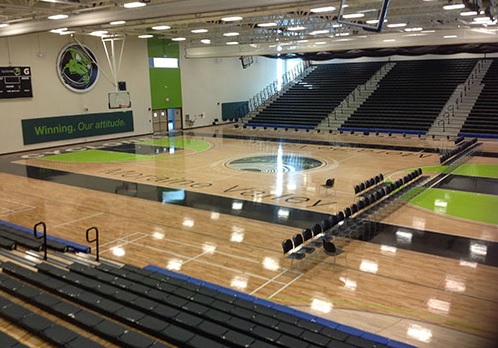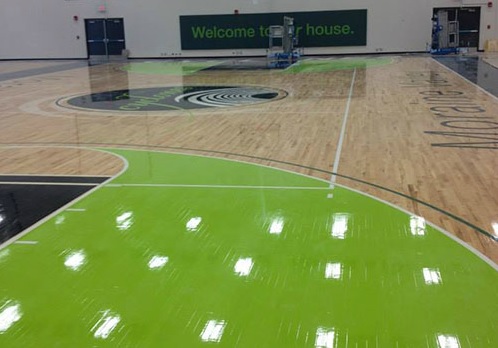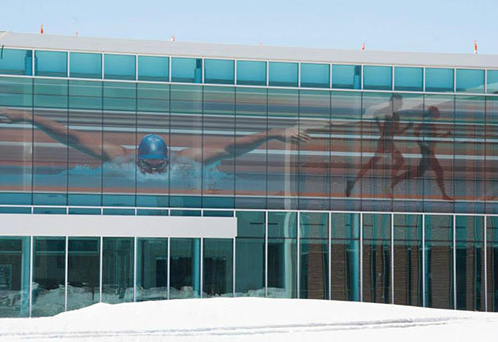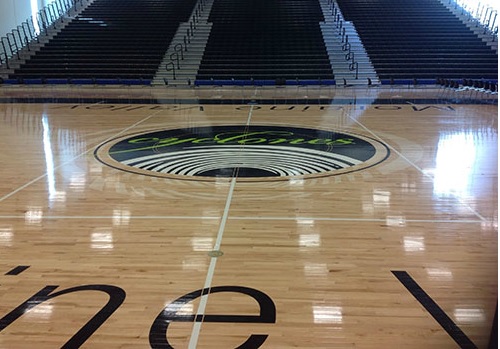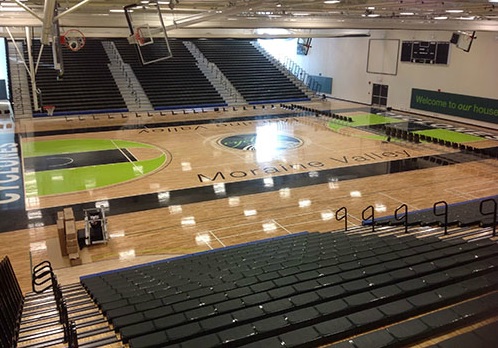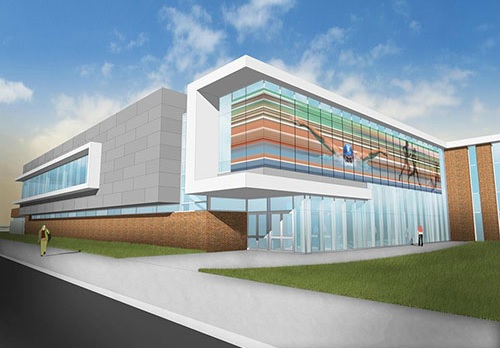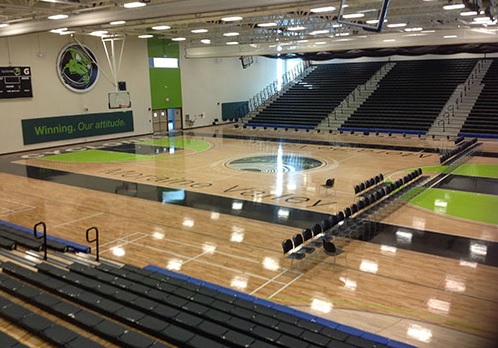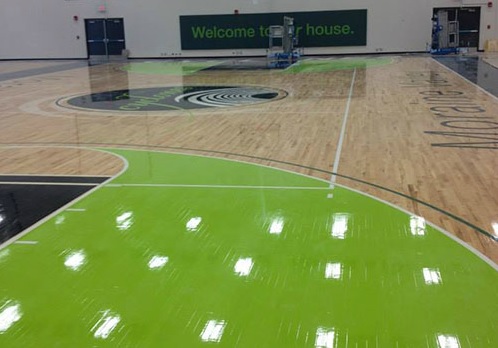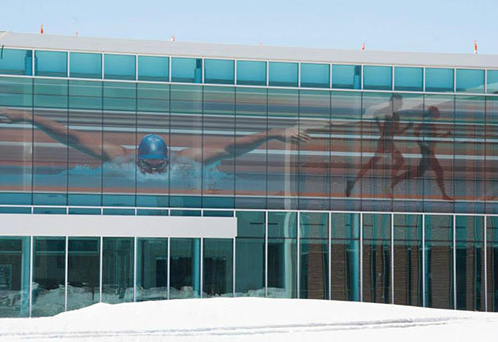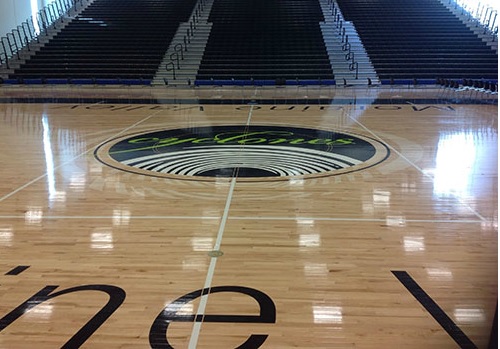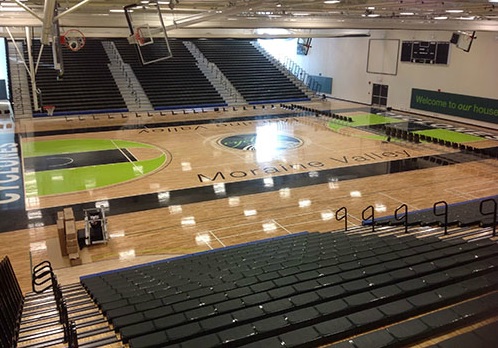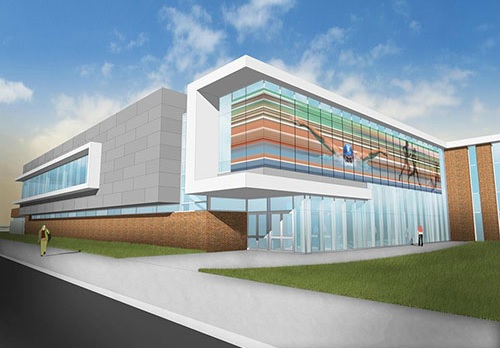 Project Details
113,000 square feet
Completed March 2014
Gymnasium Products
Contractor
Architect
Moraine Valley Community College Opens New Health & Rec Center
About the Facility
In March 2014 the new Health, Fitness and Recreation Center on the Moraine Valley Community College campus opened its doors. The new 113,000 square foot facility brings exciting programs, services and opportunity for each and every member. Open to Moraine Valley employees, students, and the community. Members have access to a group exercise studio, a four-lane pool and whirlpool, three hardwood basketball courts, an athetic training room, a jogging track, modern locker rooms, and more. Moraine Valley Community College's $35 million Health Education and Wellness Center will provide jobs to students while upgrading from the original health center built in 1970.
The 3-court basketball gymnasium was completed with Connor's RezillChannel 01 wood flooring system. This sports floor provides the stability of an anchored floor with the uniform resiliency of a floating system.
What the Customer Has to Say
Bill Finn, Athletic Director at Moraine Valley Community College said, "we could not be more pleased with our new wood floor. Kiefer's attention to detail during the installation process is second to none. I would have no hesitation in recommending Kiefer USA to anyone who is considering a new wood floor."
About Moraine Valley Community College
Founded in 1967, Moraine Valley Community College's tradition of providing a quality education at an affordable cost continues to thrive. With an enrollment of more than 36,000 students annually, Moraine Valley, situated on nearly 300 acres in Palos Hills. The college offers more than 100 degrees and certificates for transferring to a four-year college or career training in today's hottest fields.