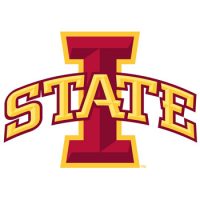 Iowa State University Selects Mondo for Artificial Turf Field
Iowa State University Selects Mondo for Artificial Turf Field
Numerous NCAA Division I programs now feature Mondo sports surfaces
AMES, Iowa, Jan 10, 2012 – Mondo, a global leader in sports flooring, today announced that Iowa State University has selected Mondoturffor its new artificial turf field. The turf system includes Mondo's 3NX fiber and Thermo-bonded backing.
The Mondoturf field is going into the university's new Cyclone Sports Complex, where it will serve primarily as the practice and competition surface for the women's soccer team. Installation is slated to begin in the second quarter and be completed in June; the facility is scheduled to open in the fall. ISU purchased the field from Kiefer USA, Lindenhurst, Ill., which also is performing the installation.
Numerous Division I athletic programs have installed Mondo flooring–including outdoor and indoor athletics surfaces–and the ISU field will be Mondo's sixth one specifically for an NCAA Division I soccer program.
School officials chose Mondo because of their familiarity with otherMondo fields and the surface's proven performance characteristics.
"We selected Mondo after comparing it to other surfaces," said Chris Jorgensen, senior associate athletics director, Iowa State University. "Our soccer coaches and project development team visited or were familiar with several other fields made by Mondo and its competitors. We researched a number of other surfaces and compared them to Mondo for playability, durability, cost and warranties. Mondoturf compared favorably in all of those areas."
Jorgensen also said, "The Mondoturf field and the Cyclone Sports Complex will greatly enhance the entire student-athlete experience and improve our recruiting efforts for the sports programs that call the facility home."
Mondo's groundbreaking 3NX fiber perfectly mimics the way natural grass responds with outstanding resilience and durability while offering superior player comfort. Ideal for soccer, the 3NX fiber lends itself to easy pivots and turns even in high-torque scenarios. Ball roll and bounce mimic roll and bounce on natural grass.
Proprietary technology in Thermo-bonded, Mondo's newest artificial turf backing, provides a dimensionally stable tufted turf without needing a polyurethane secondary backing. Instead, a dual primary backing holds the turf fibers more securely in place–40 percent better than the industry standard–so it can be handled as necessary with virtually no fiber loss. The non-stretchable backing prevents elongation or other stretching of the turf.
"These products combine the ultimate in safety, performance and durability, letting soccer players perform their best," said Federico Stroppiana, vice president, strategic development, Mondo Group. "Mondo is dedicated to delivering innovations that improve the game for soccer players and coaches, and adding Iowa State soccer to the NCAA Division I athletic programs that compete on Mondo sports flooring is a testament to that dedication."
About Iowa State University
Iowa State University is a public research university located in Ames, Iowa. It offers its 28,000 students more than 100 majors and more than 800 student organizations. A culturally diverse university with students from all 50 states and more than 110 countries, Iowa State is ranked among the top one-fourth of all national public universities by U.S. News & World Report. Its varsity teams compete in the Big 12 Conference.
About Mondo
Mondo is the global leader in the sports and contract flooring markets, manufacturing flooring surfaces for virtually every application. More than 1,100 Mondo tracks and 800 Mondo artificial turf fields are installed worldwide. The official supplier of the athletic track for the past nine Olympic Games and the upcoming 2012 London Olympics, Mondo also is the official supplier or official sponsor of more than 100 sports federations and associations, including the National Soccer Coaches Association of America (NSCAA).
The company is the world's largest producer of sports and toy balls with an average daily production of 450,000 units and manufactures large luxury yachts under its Mondo Marine division.
A family-owned business since its founding in 1948, Mondo sells its products in more than 196 countries. The company's global headquarters are in Italy, and it has manufacturing facilities in North America, Europe and Asia. More information about Mondo is available at mondoworldwide.com.
Mondo is a registered trademark of Mondo.
CONTACT: Glynis Gibson
Gibson Communications, Inc.