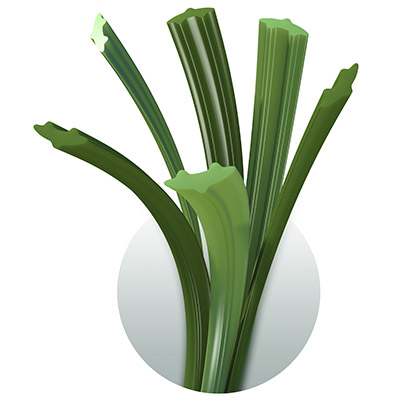 "Improved 4Nx" Monofilament Fiber
Mondo R&D centers developed and improved special fibers that can guarantee quality, performance and durability of the Mondoturf systems. The 4Nx fiber with its new thickness of 400 microns improves the elastic memory by increasing resilience. The curvature radius substantially improves the tear resistance enhancing mechanical stress.
Latest generation polymer
Improved UV protection
New two-tone color
Easy maintenance
Durable Fiber Structure
The semi concave structure with three asymmetric center spines provides optimized recovery and dimensional memory. Turf blades provide superior elastic memory and resistance to matting per effect of traffic, ball roll and ball rebound. 4Nx monofilaments are more resistant thanks to a perfect synergy between the polyurethane backing, the carpet construction and the structure of the fiber.
A new UV protector additive is also incorporated in the process of extrusion of the thread to substantially improve the resistance to atmospheric agents such as ultraviolet rays:
Gives a greater protection to the polyethylene
Allows a smaller wearing down of the turf fiber
Color is safeguarded for a longer period of time maintaining unalterable its technical characteristics
For More Information
Download Product Sheet
Mondoturf 4Nx Video
View Mondoturf Catalog