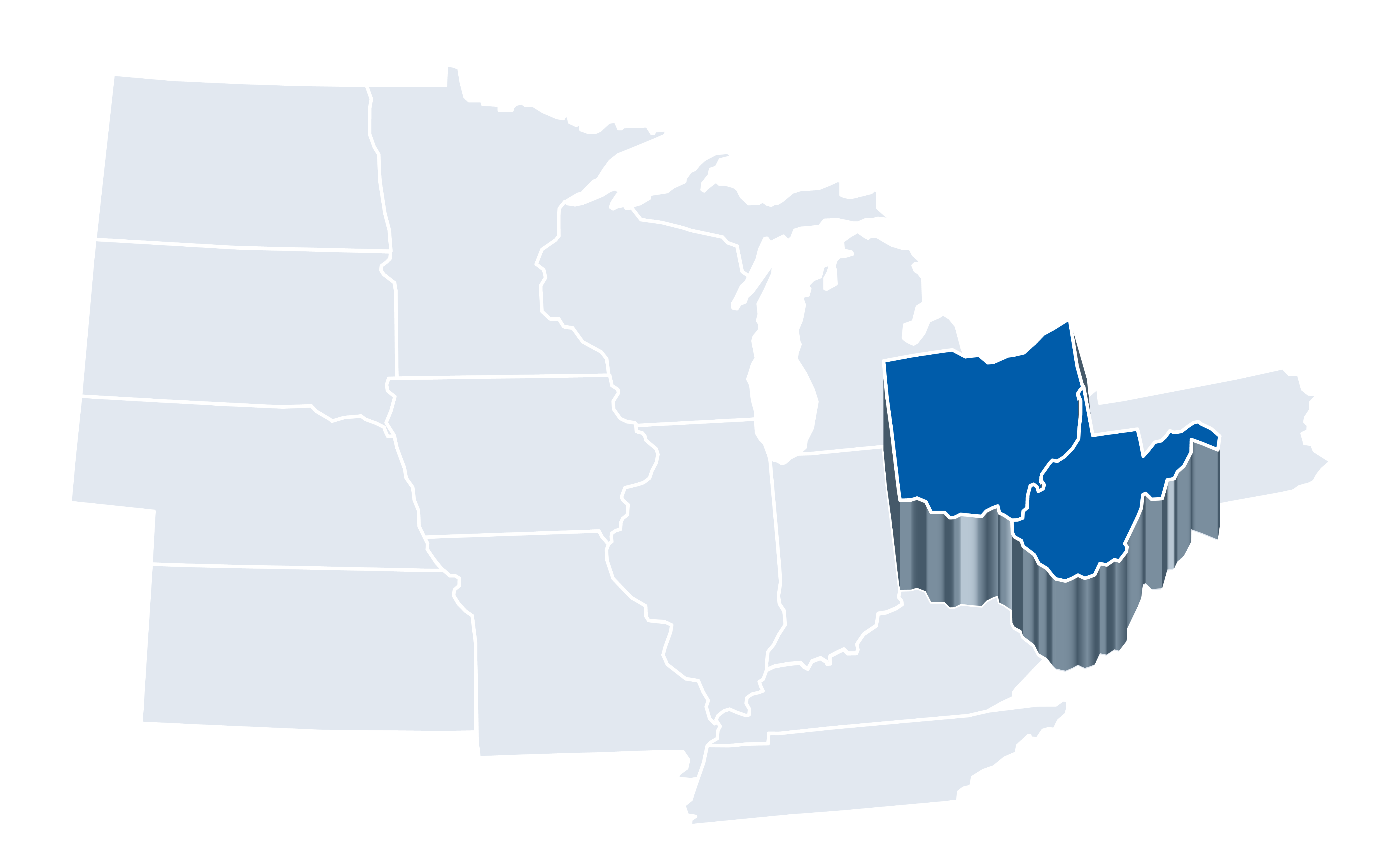 Aaron Goebbel – Regional Sales Manager for OH, WV
Aaron is a native of Columbus, Ohio. In 2004 Aaron received a B.S. in Sports Management from Bowling Green State University. He then went on to receive a Master of Science degree with a Sports Administration focus from Marshall University in 2006.
Prior to joining the Kiefer USA team, Aaron spent three years as a Regional Director of Sales for Shaw Sports Turf, covering the Mid-Atlantic, West Virginia and all of New England. Aaron had spent fifteen years as a member of the Marshall University Athletic Department staff before making the decision to join the sports surfacing industry.
Aaron looks forward to servicing all athletic facility industry leaders in the great states of Ohio and West Virginia. Aaron enjoys hitting the links in his off time as well as hiking with his wife Kaci and their dog Lloyd.
Territory Projects
Ohio State University – RPAC Facility :: Columbus, OH
Ohio State University – ARC Facility :: Columbus, OH
Ohio University – Carin Center :: Athens, OH
Ohio Stadium :: Columbus, OH
Tiffin University, OH
Miami University Rec :: Oxford, OH
Miami University Ice Rink :: Oxford, OH
Columbus Blue Jackets :: Columbus, OH
Cloverleaf Rec Center :: Lodi, OH
Twinsburg Fitness Center :: Twinsburg, OH
Salem Regional Medical Center :: Salem, OH
Marietta College :: Marietta, OH
Bowling Green State University :: Bowling Green, OH
University of Findlay :: Findlay, OH
College of Wooster :: Wooster, OH
Oberlin College, OH
Youngstown State University, OH
Columbus Academy, OH
Salem Regional Medical Center, OH
Whitehall YMCA, OH
Newton High School, OH
Xavier University Rec, OH
Baldwin Wallace University, OH
Mt. Saint Joseph University, OH
West Virginia University – Mylan Park:  Morgantown, WV
University of Pittsburgh :: Pittsburgh, PA
Penn State University :: State College, PA
Contact
224-643-7321
aaron@kieferusa.com